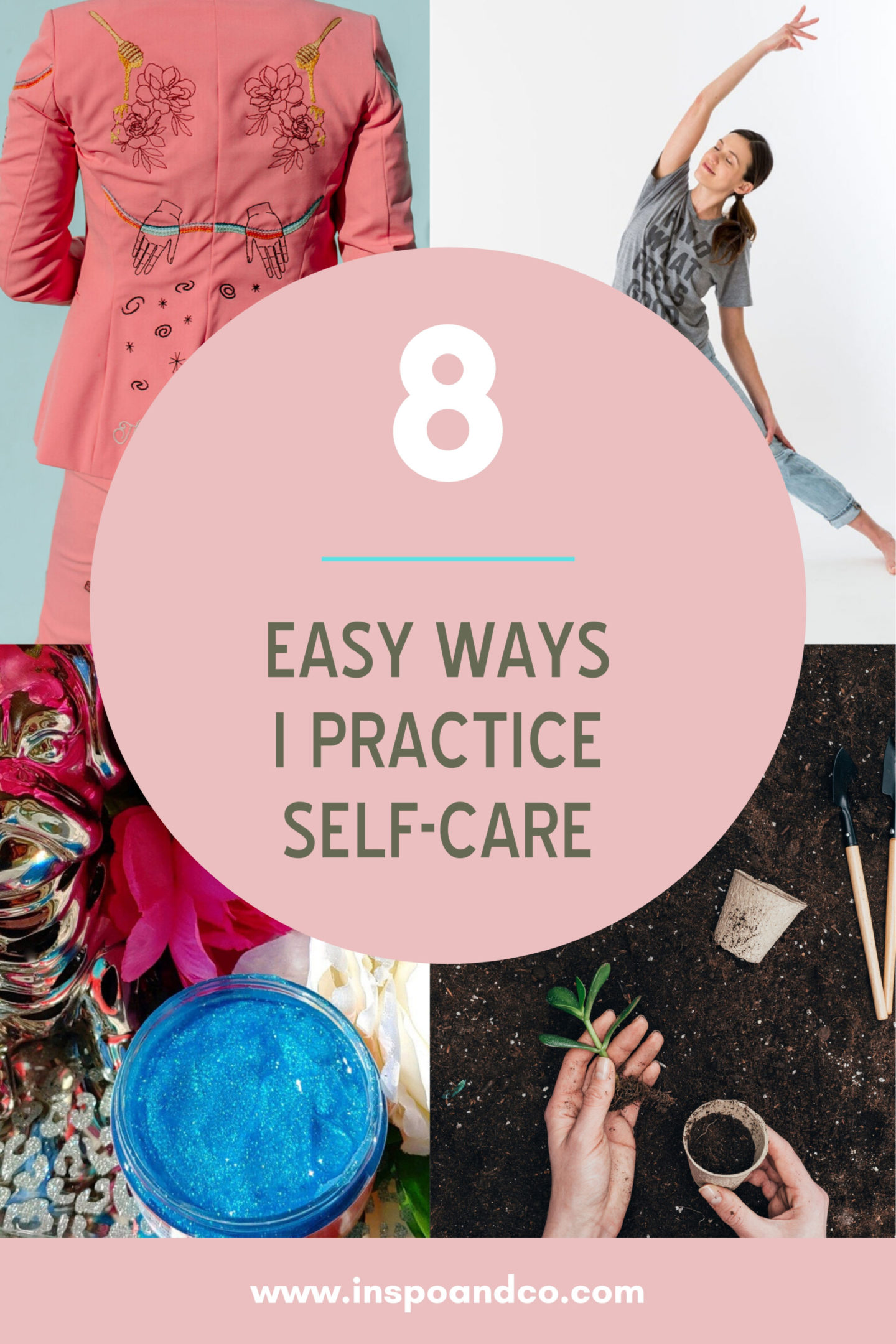 Practicing Self-care has been a daily necessity for me in order to regulate my anxiety and feel calm while staying indoors during this time! I learned from the self-care sessions I hosted on Instagram Live that like love languages everyone has personal self-care languages. What one person finds relaxing, someone else may bearly be able to sit through. It seems like a "duh" but I think there is a lot of "self-care shaming" where women feel they need to be taking bubble baths every day or meditating with crystals in order to practice self-care. There is no wrong way to prioritize your own care and its important to find what works best for you! I love hearing the routines of other women so I rounded up my favorite ways to practice self-care below to provide some inspo for YOU! Give your body/mind the love it deserves!
Whenever I start to get a little panicky due to anxiety it can be hard for me to calm down and refocus on the positive. My mom suggested the Insight Timer app for self-care because she uses it every day and it has really helped her. I was a little skeptical at first but WOW it is amazing how simply lying down and listening to a 10 minute guided meditation can really get you out of your head. It is free to download and while they do have some paid programs – there are hundreds of free things to listen to. You can even search by how you are feeling or what you want help with. I searched migraine relief once and found specific recordings that really helped.
Face Masking!
I love face masks! They are in pretty packages, can be really cheap, smell good, and make my skin feel great. I've been using them weekly at night while watching my favorite shows or just relaxing. They make you slow down and just sit still for a little bit and I love the glow that I get after. Face Tory has some really cute options for you to practice self-care!
Learning how to Embroider
Instead of donating some old clothing, I've been cutting it into pieces and using it to learn how to embroider! It's been rewarding to learn a new skill and some of my creations are turning out super good! I got to meet the founder of Thread Honey in Palm Springs. She is super sweet and her easy to download embroidery patterns are SOOOOOO INCREDIBLE. Check her out here. Also – I love the look of these pretty embroidery hoops and you can get thread here too!
Yoga with Adriene!
Yoga will heal your life! I truly believe this! Nothing special is needed to start practicing. Just throw down a towel or start on the carpet.  Regular free yoga videos through Yoga with Adriene on YouTube is literally a must-have for me. It is my ultimate practice of self-care and something I really look forward to because my body feels so wonderful after each session.
Using my "special" beauty products (like my IlluminateMe body shimmer) regularly.
I'm guilty of hoarding the products I really love for "special occasions". WHY?! I'm going to focus on living my best life which includes living in the moment and not for "someday". I've been doing hair treatments and using my good perfume while at home to practice self-care and it has really improved my mood. I found an awesome women-owned small business called IlluminatMe that makes natural, handmade body shimmers, scrubs and hydrating mists. The shimmers give a perfect sunlight glow and I am obsessed with their Rosey Mist! Support a small business and check out all the IlluminatMe products here.
Netflix Party with my Mom
My mom makes me feel so calm when I am freaking out. We have started talking a lot on the phone which has been nice but watching movies using Netflix Party has been a great way to connect outside of calls. We've been trying to do it a few times a month and it has just been really fun!
Learning How to Plant a Container Garden
I've been doing a lot of thinking about what really matters and knowing where my clothing and food purchases come from has become something I'm learning more about. I've decided to start a container garden to grow some of my own food sustainably and I am SO EXCITED! Planning it out and learning about how to grow more crops has been a great hobby to focus my attention on. And the outcome will be healthy, organic food so WIN-WIN! This book is a great place to start if you are interested!
Depop Shopping
There is something so calming about scrolling through Depop and seeing all the unique clothing! I am a huge thrifter and while I can't actually thrift right now, making collections of things I like on the app is really fun. I've actually found some amazing deals too which is an added bonus!
If you want more anxiety-busting tips, check out my full guide on how I'm Coping with my COVID-19 Anxiety HERE!