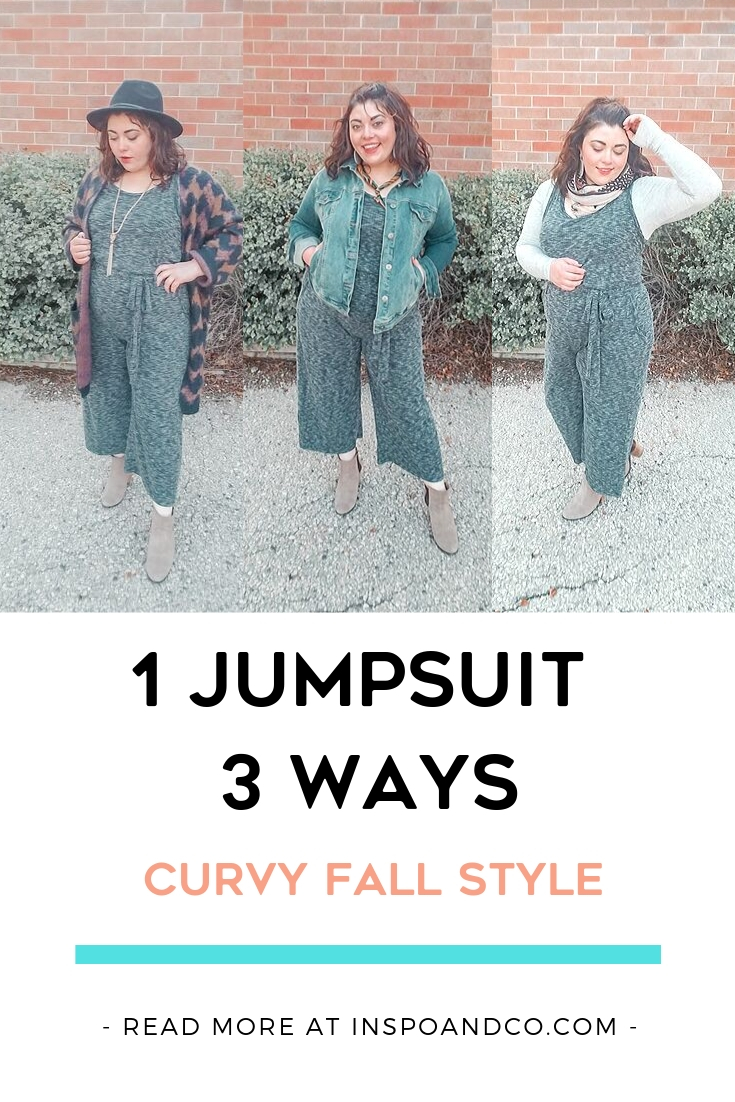 Wisconsin weather is anything but normal and this year is no exception! Strong heatwaves mixed with tons of chilly rain with no seeming rhyme or reason has been holding us hostage. All I really want is to bust out my SWEATERS already! While we are waiting for mother nature to get it together, it can be hard to know what to wear when in between packing up your summer wardrobe and fully imbracing fall pieces. Today – I am going to show you three different ways to style a summer go-to for me, which is an easy tank jumpsuit and make it totally wearable for fall! These are effortless looks that you should be able to pull together from your closet quickly without much fuss! Take THAT crazy weather!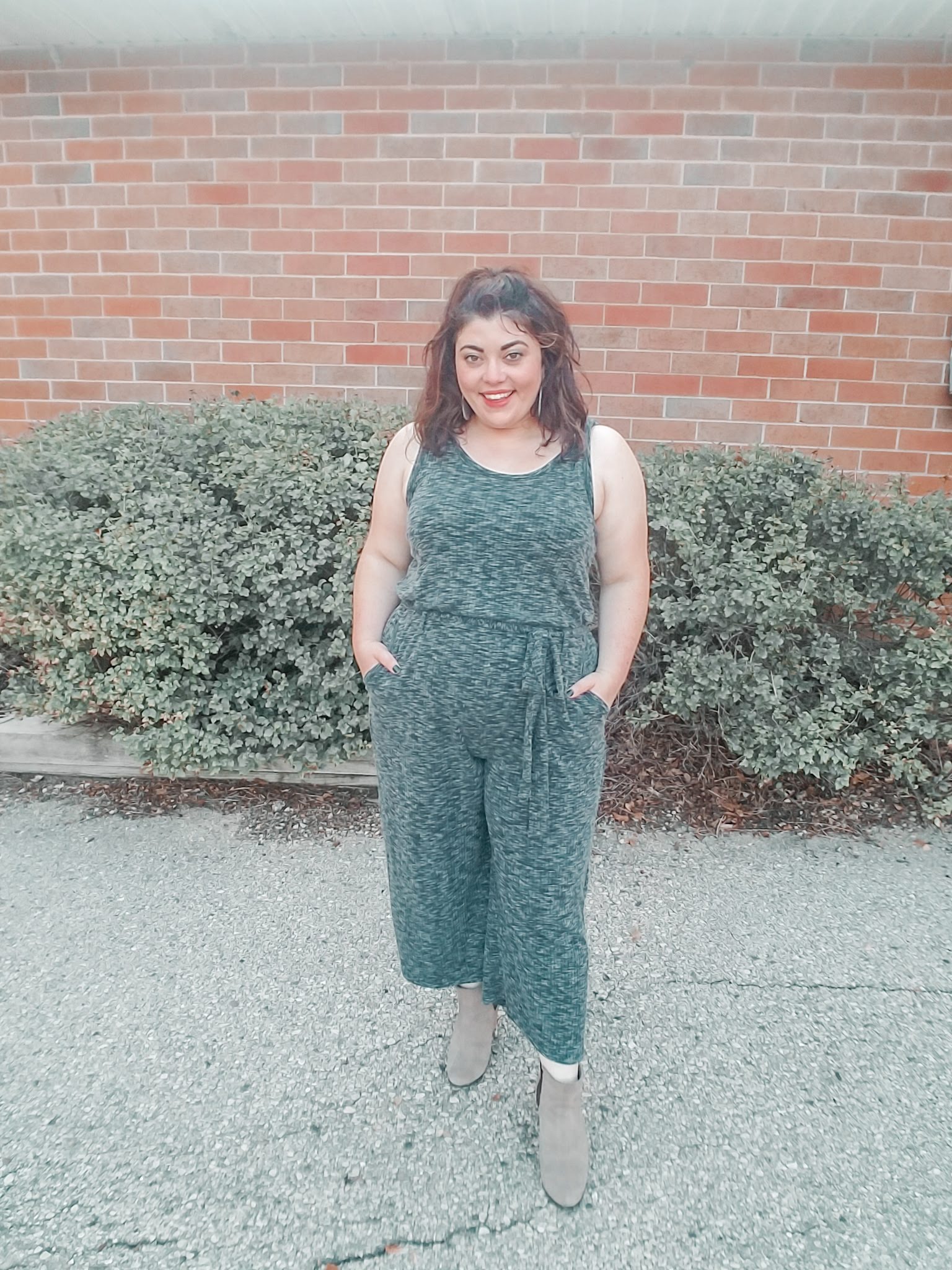 I'm starting off with the BEST jumpsuit I have ever worn. It's the "Devin"  from B Collection by Bobeau and it is so soft, has pockets, nips you in at the waist and cuts right above the ankle for a flattering fit. It is on sale right now at a few places so I have linked all the places you can find it below. It is such a great buy!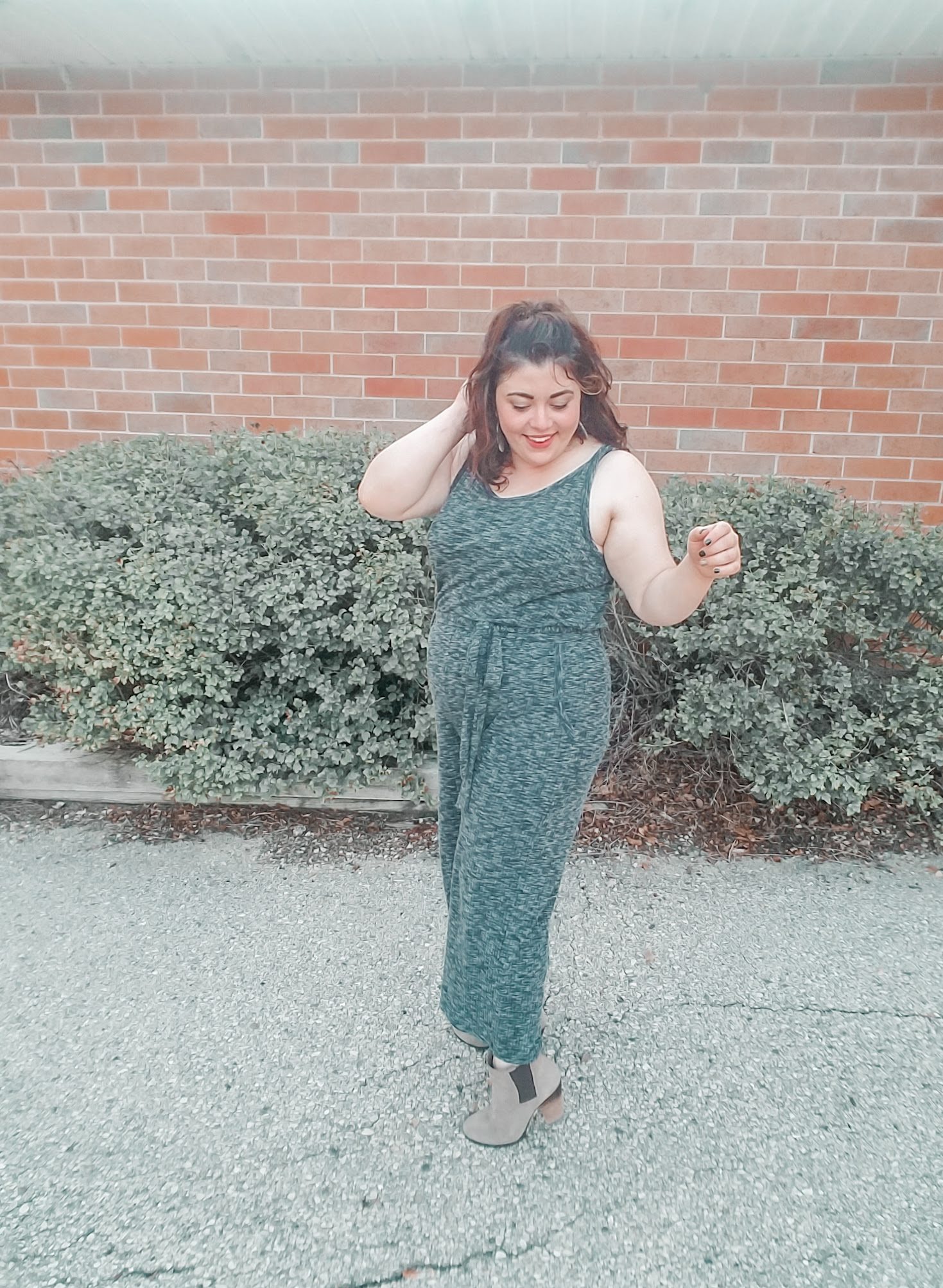 I am also wearing a basic bootie from that would be a great investment for this season too. Check out some similar options below too.
Now on to the looks!
1) Jumpsuit + Jean Jacket + Neck scarf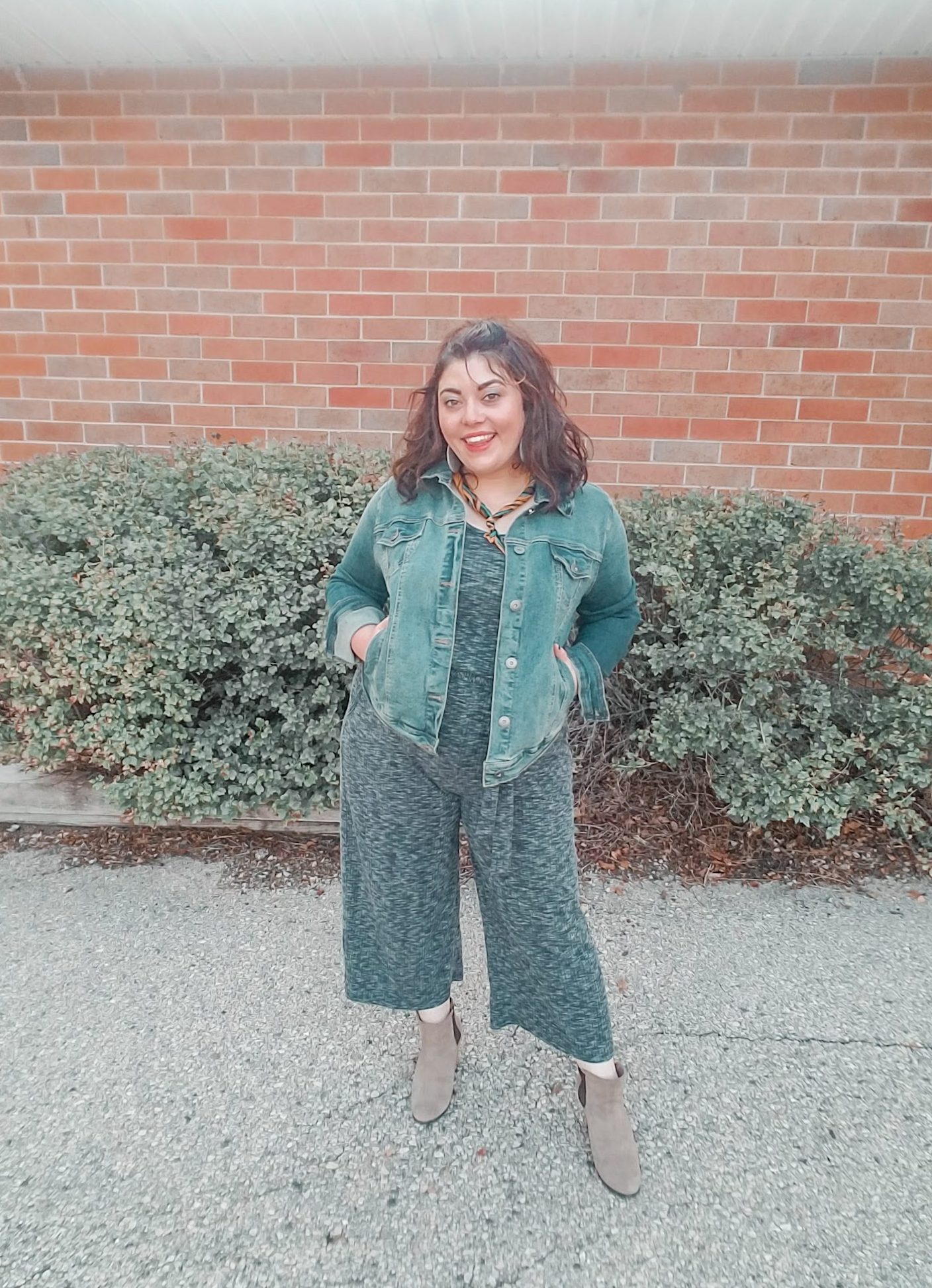 Toss on a classic jean jacket and embrace a little hipster flair with one of my fave accessories – the neck scarf.  Check out my blog post here on how to tie neck scarves perfectly if you need a little refresher!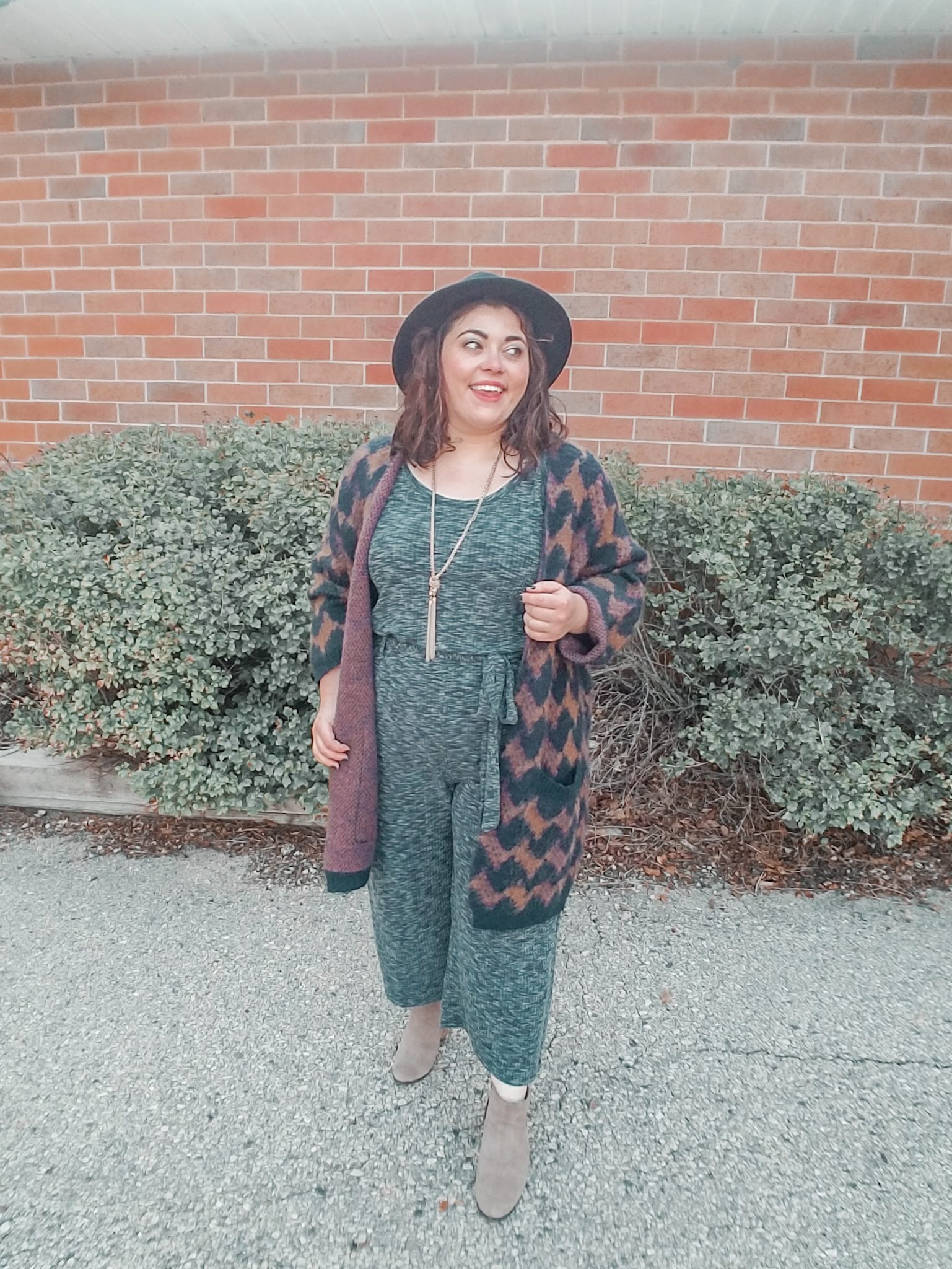 Any long sweater will do to make this look scream fall. Mirror the length of the sweater will a long necklace to pull the outfit together and top it all off with a trendy hat to really make the look pop. If you aren't a hat person – try pulling your hair up in a topknot and putting in some metal earrings instead.
3) Jumpsuit + Universal Standard Long-Sleeved Shirt  + Infinity Scarf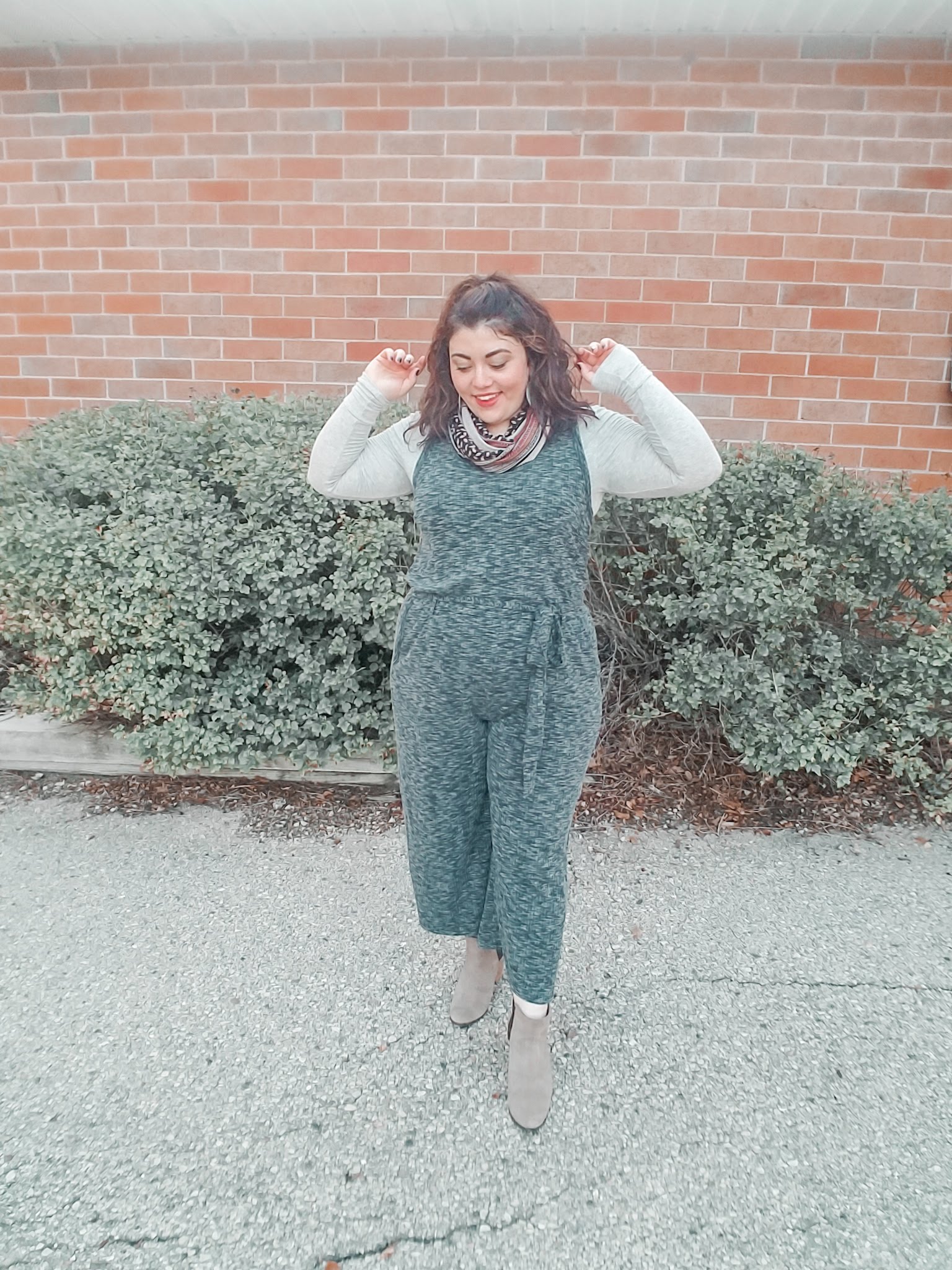 Innovative layering can change EVERYTHING! I have a post here with more tips on layering for a plus-size body if you could use some pointers. Universal Standard is my go-to for cozy yet lightweight foundational shirts so you don't sweat to death. SECRET TIP – my infinity scarf is the bottom of a skirt that I cut off with scissors…but it's my FAVORITE one to wear all fall.
I hope this post was helpful in showing you some great ways you can mix up your wardrobe while waiting for transitional weather to pass. Now go get something pumpkin-spiced and think crisp thoughts!