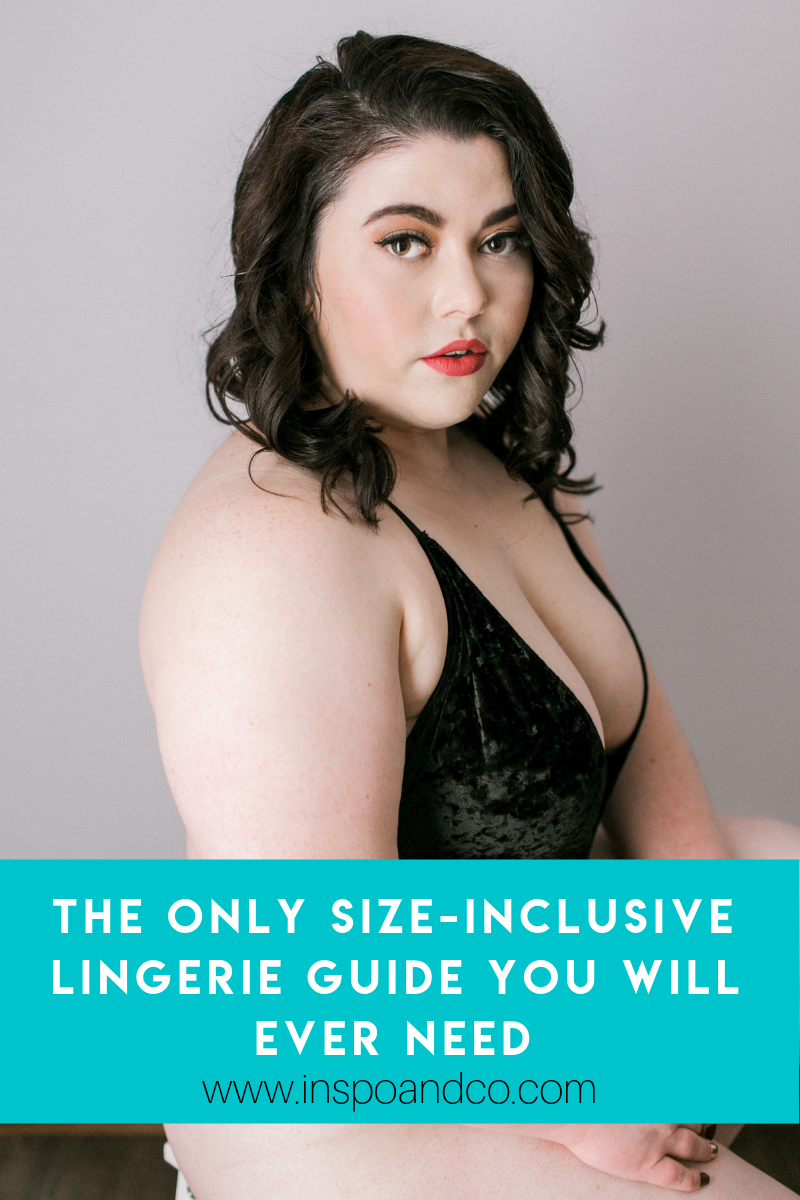 I started shopping at Victoria's Secret in high school. Back then, they seemed to be the only place to get "cool" underpants. Since my other option was fruit-of-the-loom mega packs from Walmart – I eagerly saved up my dollars until they had their panty bar sales and I would stock up regularly.
It was pressure to look a specific way mixed with some traumatic events that led me to develop an eating disorder that festered all throughout my teens and early twenties. The constant reassurance that smaller is better made me feel like only a certain type of woman gets to feel "sexy". I was a size 8 but forever obsessed with losing those next 10 pounds so that I could finally be worth loving and attractive. This thinking was killing me and keeping me so emotionally distracted that I began to believe I wasn't worthy of pursuing any life goals or have good things happen to me until I was skinny.
As I got older, I started to see how toxic and limiting my negative body image had become. I finally started to work through my eating disorder in an effort to find healing and peace with myself. I began to explore the concept that bodies of all sizes were worthy of love (crazy I know). I yearned for validation of this idea in movies, advertisements, magazines – anywhere where I could potentially see someone who was "bigger" than me who was also portrayed as "beautiful" so that I could feel like my form was acceptable. This process led me to change my life in many ways.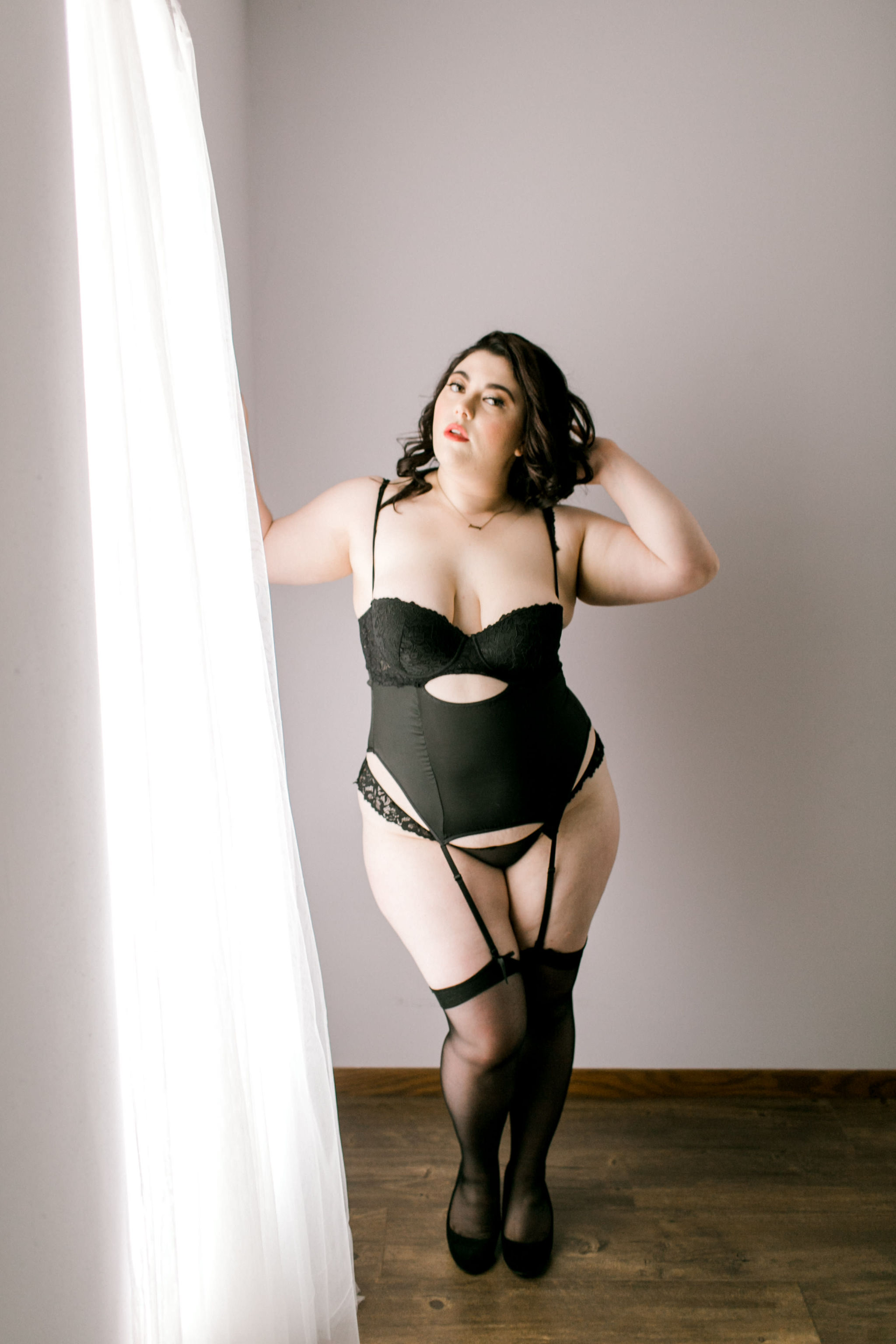 I started to unsubscribe to many magazines that used to be my favorites.
I started to watch body-negative television less and read books more.
I started to speak openly about my self-love experience and find a community of other women who also felt like they didn't fit into certain standards of beauty.
I started to dress in a way that made me feel happy instead of only wearing what would cover up my "tummy" and "fat" arms.
I started to not ask for the catalogue when I checked out at Victoria Secret and at some point…
I stopped going into the store altogether.
Woman need brands that understand us, fit our bodies well, keep up with our busy lifestyles and include people who actually look like the majority of us in their marketing and advertisements.
We need to acknowledge that sexy can be achieved at any size, that being thin is not the main goal in life and that body shame keeps women isolated and obsessed. There isn't a single standard of beauty and perpetuating an ideology of obsessive, unattainable bodies is literally KILLING WOMEN (physically and emotionally).
Enough…. is enough.
So in honour of my own self-love journey and the fact that I'm FREAKEN FED UP… I decided to make a master guide of size-inclusive, body-positive lingerie companies that I actually want to give my money to.
My standards for including a brand in this guide are that they satisfy at least two of the following requirements:
They have an extended size range from 0 to 16 and in best cases up to 3X-4X.

They do not photoshop their models.

They use 

color

, ability and size diverse images of women in their marketing.

They are women-run companies or have their products made primarily by women.
I'm also including a section for plus only options as they are also hard to find. SO, without further ado- here is my Size-Inclusive Lingerie Guide:
Size-Inclusive
Aerie – Fun and sometimes flirty panties and bralettes in comfy cotton and chill patterns. Can look a bit "young" but regularly offers winning styles. No model photoshopping here and better diversity than other similar companies. Offering up to size 18/20….depending on your body shape may fit larger too.
Cosabella – Family owned since 1983 Cosabella is known for pretty lace pieces in a wide variety of cuts and colors. A great resource for comfy yet cute matching sets that you can wear all day and then show off at night. Can I hear an AMEN for their "extended sizes" section going to a size 30-32!
Frederick's of Hollywood – A little bit of a rule bend, I'm including Fredricks because they regularly have HELLA good sales.  Most of their inventory only goes up to a 2X and the quality isn't top-notch, but sometimes a super scandalous thong bodysuit for only $12 is needed.
Hey Mavens – Body diversity? Check. Women-owned? Check. Handmade? Check. Goes from size XXS-3X? CHECK! Can you ask for more??? Super indie and quirky bralettes, bodysuits and undies to make you feel like a million bucks!
La Lingerie – If you are in the Madison area you have to check out this completely body positive, size-inclusive shop. Each fitting is by appointment and takes place in your own private suite with a bra expert who works hard not to sell you, but to make you truly feel like a million comfortable bucks!
Playful Promises – A fave in the plus-size community. From modern hot-mama to pin-up perfection – you wanna feel sexy, you can find something here. With wonderful quality and really beautiful designs, sizing AMAZINGLY goes from 2 to 26 with tons of options for everybody in between. Also regularly collaborates on awesome collections with curve style fashion icon and blogger Gabi Fresh of PREMME.
Savage x Fenty – Trendy full range of bras, underwear and lingerie designed by Rihanna. Goes up to a 3X and gives all women options for sexy bedroom options from nasty to nice. Great if you want current colors and fashion-forward prints.
Solstice Intimates  – Woman-owned, handmade cool-girl sexy goodness. For an edgy ride-or-die babe who's DTF but sweet as sugar underneath. I basically want everything they make for myself. Goes up to a size 14 and also makes nursing bra options!
ThirdLove –  YES ThirdLove I see you! Body diversity, low to no photoshopping, sizing up to a 3X, everyday bras so pretty they double as lingerie. Just when you thought it couldn't get better – hands on sizing tool, a 30 day try before you buy option and easy returns to make sure you truly find your perfect fit.
Tomboy X: A gender-neutral and ethically sourced brand, Tomboy X is a great option for comfortable and cute but with more coverage. Sexy doesn't have to equal skimpy or see-through. Tomboy X offers underwear cuts from cotton thongs to boxer briefs with many other fits in between. Check out their rotating patterns and enjoy up to 4x sizing on almost all their offerings.
Plus-Size Only
Eloquii – A small yet pretty offering, plus-size fashion fave brand Eloquii fronts pieces that fit and flatter.  With a focus on bodysuits, you may find a super deal or nothing that suits your fancy. In any case – it's worth regularly checking to see what's in stock.
Hips and Curves – In size 10-28 you will find many racy options from this women-owned Victoria's Secret look-alike. Encouraging women to "#BeFullyYou" Hips and Curve not only offers panties and bras but fun roleplay costume pieces and has a whole section dedicated to corsets.
Lane Bryant – With bras in 86 sizes and regular seasonal collections some women are Lane Bryant ride-or-dies. Get ready for super sexy panties and lingerie options that are figure flattering mixed in with pretty everyday options and foundational basics. The quality isn't perfect, but items will last you for more than a few seasons.
Torrid – While designs can seem a little "young" – a funky tie-dye bralette or Wonder Woman sports bra can be fun! Don't write them off completely if you trend towards more classic options. Bra and panty sets, corsets, lingerie and a plethora of underwear options – all discounted with fairly regular sale promotions can make Torrid a great option to check regularly.
What brands did I miss?! Help me make this list even better by leaving your own favourite size-inclusive or plus lingerie brands suggestions below that fit at least two of the following qualifications:
They have an extended size range from 0 to 16 and in best cases up to 3X-4X.
They do not photoshop their models.
They use color, ability and size diverse images of women in their marketing.
They are women-run companies or have their products made primarily by women.
I'll continue to update this list as new brands come to my attention so check back on this post for more options!