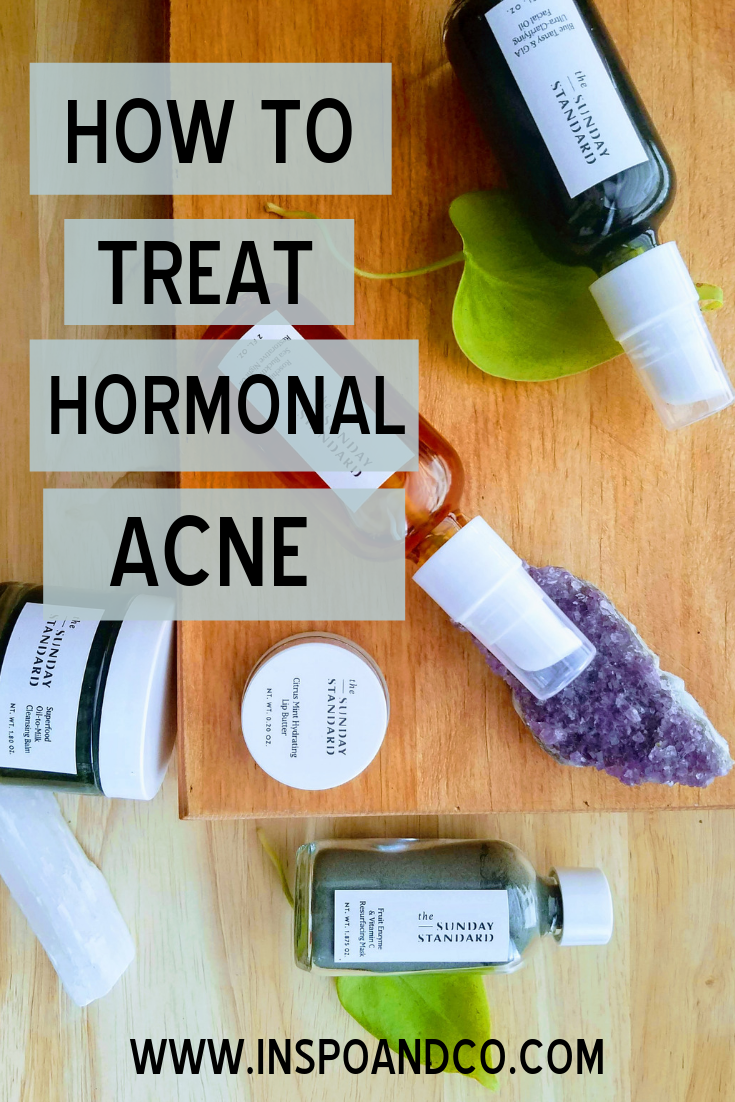 I've been doing a lot of reading on slow living and trying to distill what values and life milestones matter most to me. The term "millennial burnout" unfortunately hits too close to home and over the past few years, I've found myself feeling increasingly overworked, unenthused and at times emotionally empty.
I'm not willing to feel tapped out before I hit 30 so I'm making some changes.  I'm streamlining my current life in an effort to spend more time doing what feels rights and supports my long-term goals. I want to be better at making conscious choices and learn to be satisfied by spending money on fewer, but more meaningful products. This is why I'm paring down my self-care, health and wardrobe choices and re-focus on a personalized version of "simple living". I'll be researching, trying and testing until I find what will be the most optimal routines and products for me.  I hope you'll enjoy watching my progress through this social series I'm calling #InspoAndCoLivesSlow.
To start us off, I am tackling my skin care routine. Growing up, I was really lucky to only have the occasional breakout. I was able to spot treat with a salicylic acid remedy and in two days the pimple would be gone.  When it came to skincare products, I was pretty basic in high school using Clean and Clear and other Target brands for my everyday routine. When I started blogging (and having more money) in college through my early twenties I began expanding my horizons and bounced around from product to product, using whatever I thought looked interesting. I loved trying new things, but after a while, it felt like my skin was reacting poorly to having too many products involved.
THEN I decided to detox from hormonal birth control about two years ago and my skin went CRAZY! I had cystic acne crop up all around my jawline that just wouldn't go away. I went to the doctor for the first time regarding my acne and they prescribed clindamycin phosphate gel and adapalene. This helped clear up my skin quickly, but after a while – I noticed my acne regulating strongly with my menstrual cycle and since it was now all hormonal, acne would continue to crop up and not go away.
About a year ago I switched to using makeup remover wipes to clean my face morning and at night. While being super easy, I found it dried my skin out and made my face look lacklustre and dull. I decided enough was enough and I wanted to finally find a skincare solution that was paired down, easy to use, good for my skin and was a totally clean product. Bonus points if I could find options from a women-owned company.
I was shopping at my friend Sarah's pop-up store (check out her awesome business here) when I came across a beautiful bottle of something called "Blue Tansy & GLA Ultra-Clarifying Facial Oil".
The brand was called "The Sunday Standard", the packaging was pretty and Sarah said she loved the woman who made the products – I decided to give it a try. I'm SO GLAD I did. A few days after I started using this magical concoction my skin felt calmer, my bigger cystic blemishes shrunk in size and my overall complexion was brighter.
The Sunday Standard is a non-toxic, clean skincare line handmade by Emma Butt in Milwaukee, WI. I had the pleasure of meeting Emma at a recent pop-up event and just had to tell her how much I loved her facial oil. The longer I spoke with her, the more I realized that this lady was a literally a healthy skin whisperer.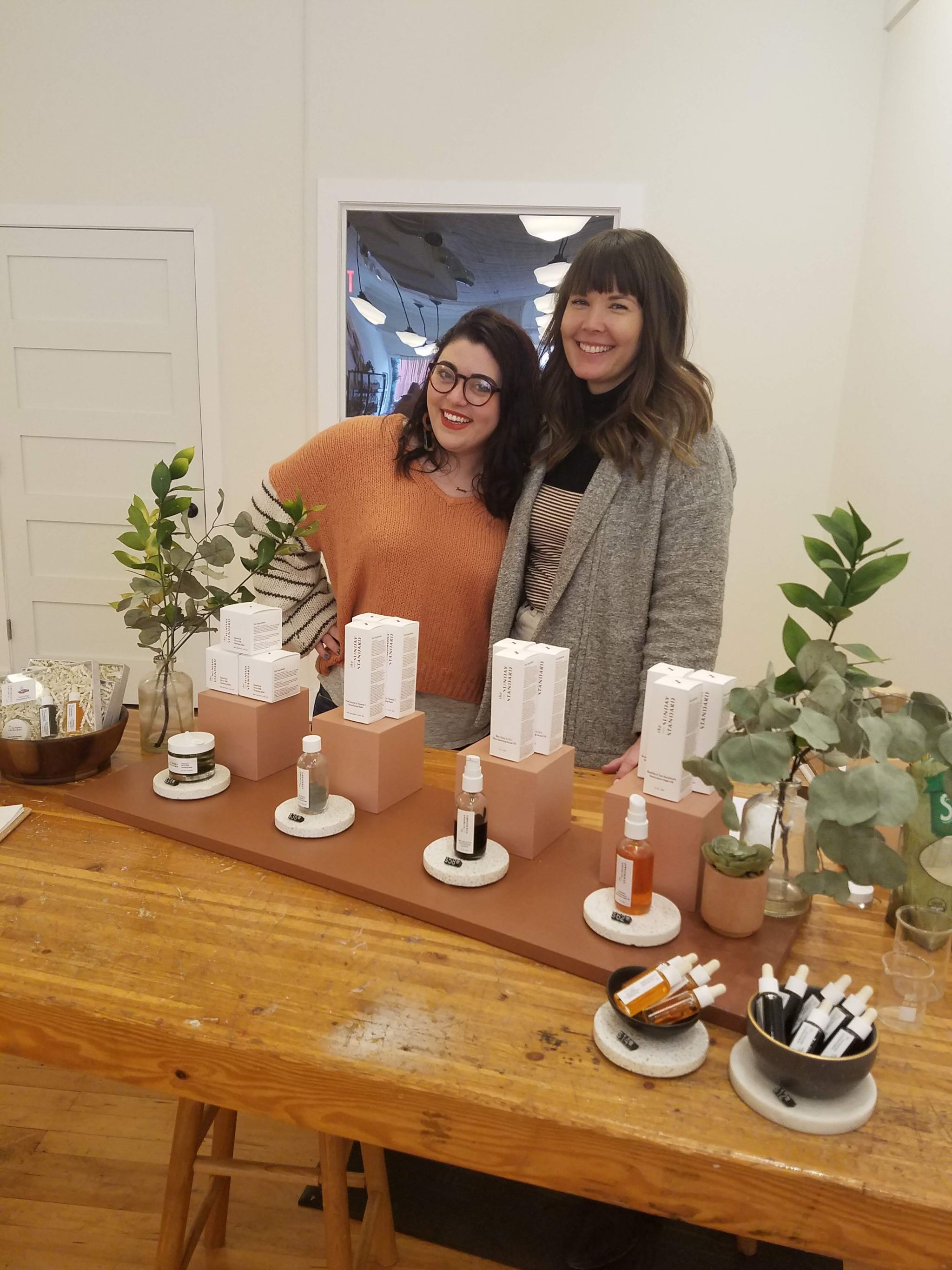 She explained to me that after her own struggles with hormonal acne, she decided to start fresh herself and find an option that would help heal and return her skin to a healthy state. She became so obsessed with finding the perfect solution that she started experimenting with her own products, went back to school for a degree in Advanced Organic Skincare Formulation and The Sunday Standard was born.
I was so excited to find out that Emma's line had every single product needed to maintain healthy skin. It was also totally clean, only used plant-derived natural oils, was eco-friendly in the production and packaging and was completely a women-owned and operated company.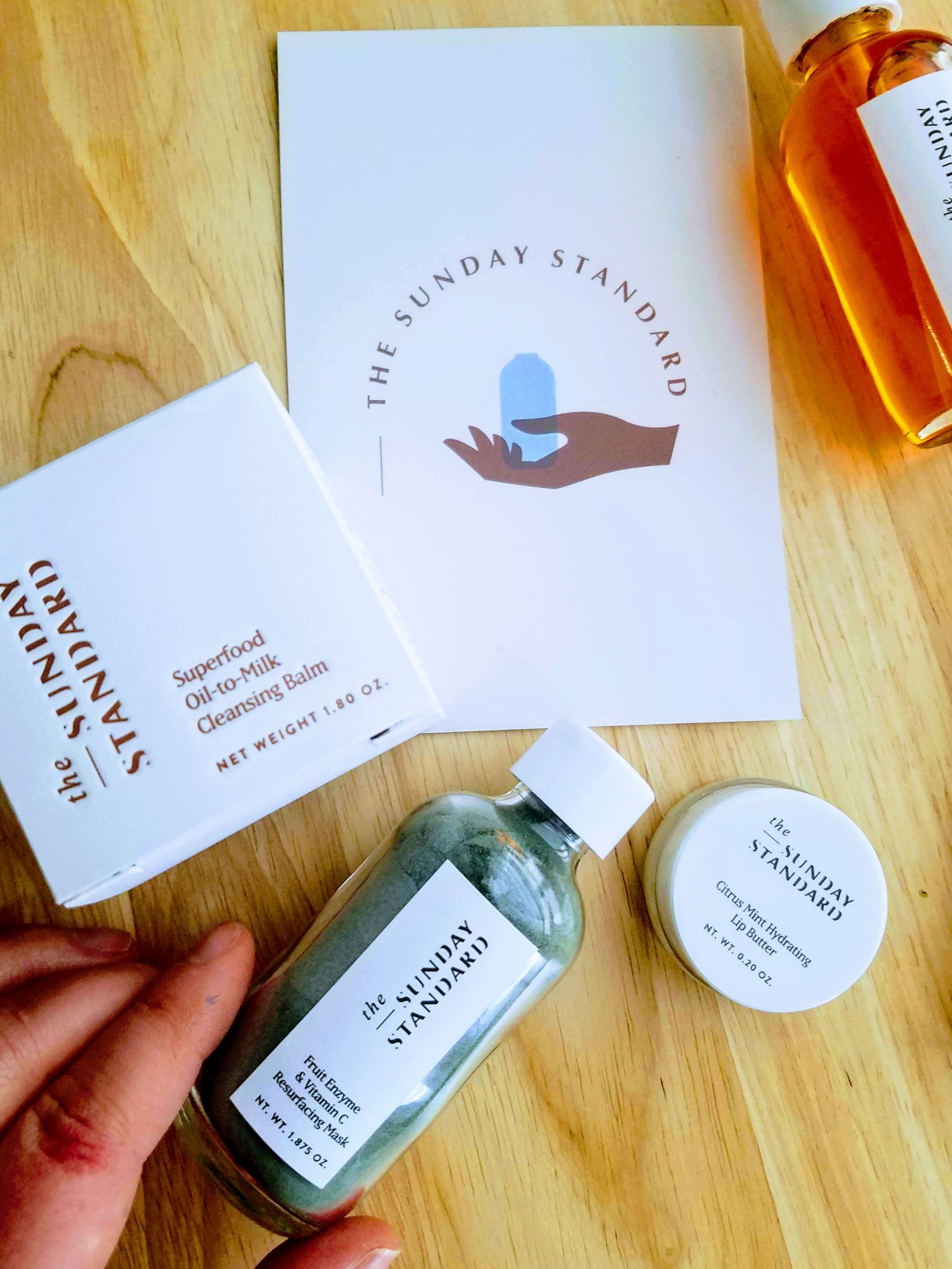 It felt like fate had brought us together – so I decided to ditch my makeup wipes and cobbled together products and give The Sunday Standard a chance to simplify my skincare routine.
Here is my skin now without makeup.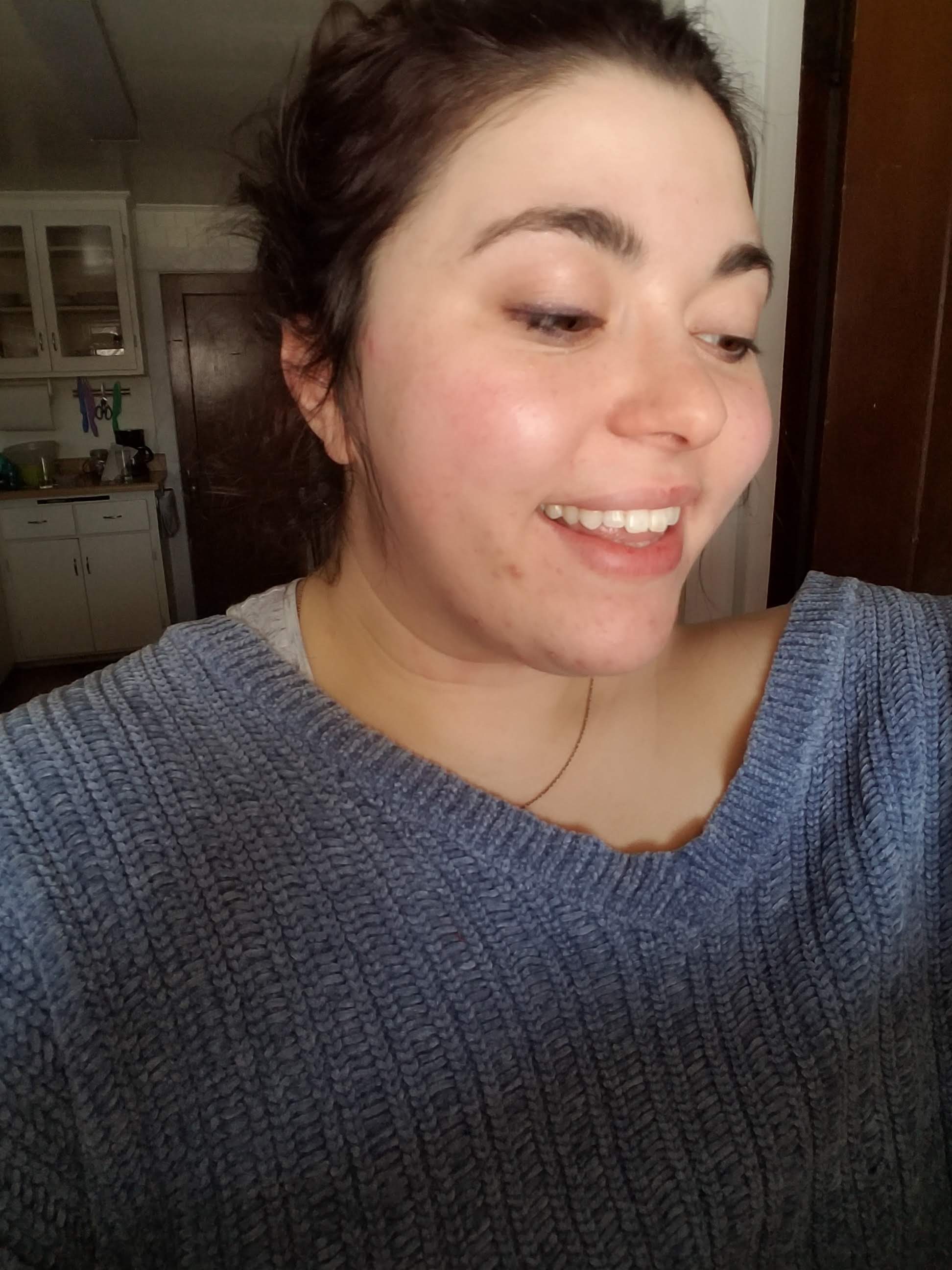 I'll be publishing another post in a few weeks to update you on my results and to share with you my final skincare routine product selections.
In the meantime, here is my compleat skincare routine including the products I will be using for the next two weeks.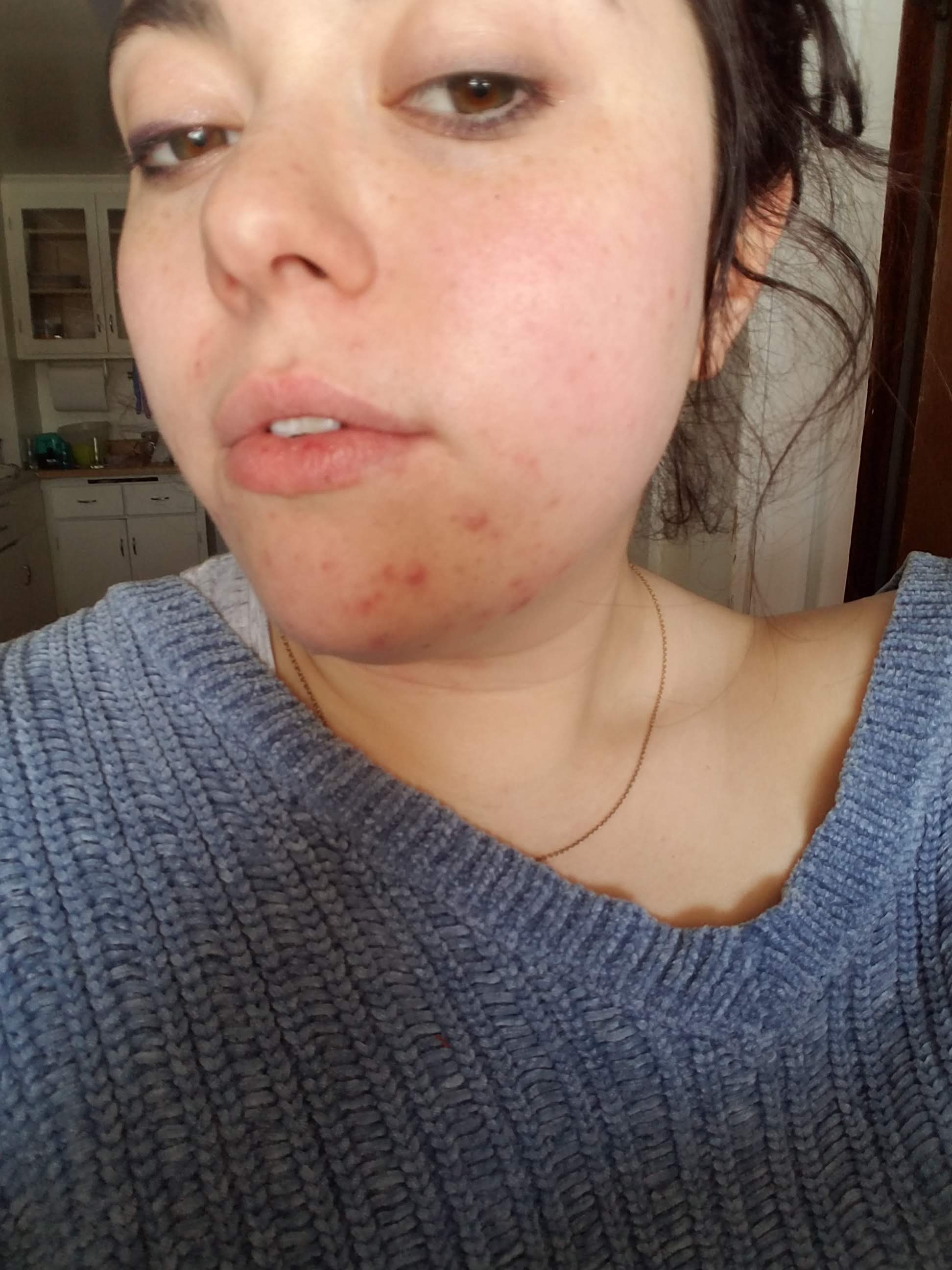 Morning – I'll be gently washing my face with warm water and then applying The Sunday Standard Blue Tansy & GLA Ultra-Clarifying Facial Oil (the product that started it all! 🙂 ) to start my day.
Twice a week – I'll be using the Fruit Enzyme and Vitamin C Resurfacing Mask to pep up my completion and serve as a little self-care treat. I'm planning on putting this on at the beginning of my shower and then rinse it off right before I get out.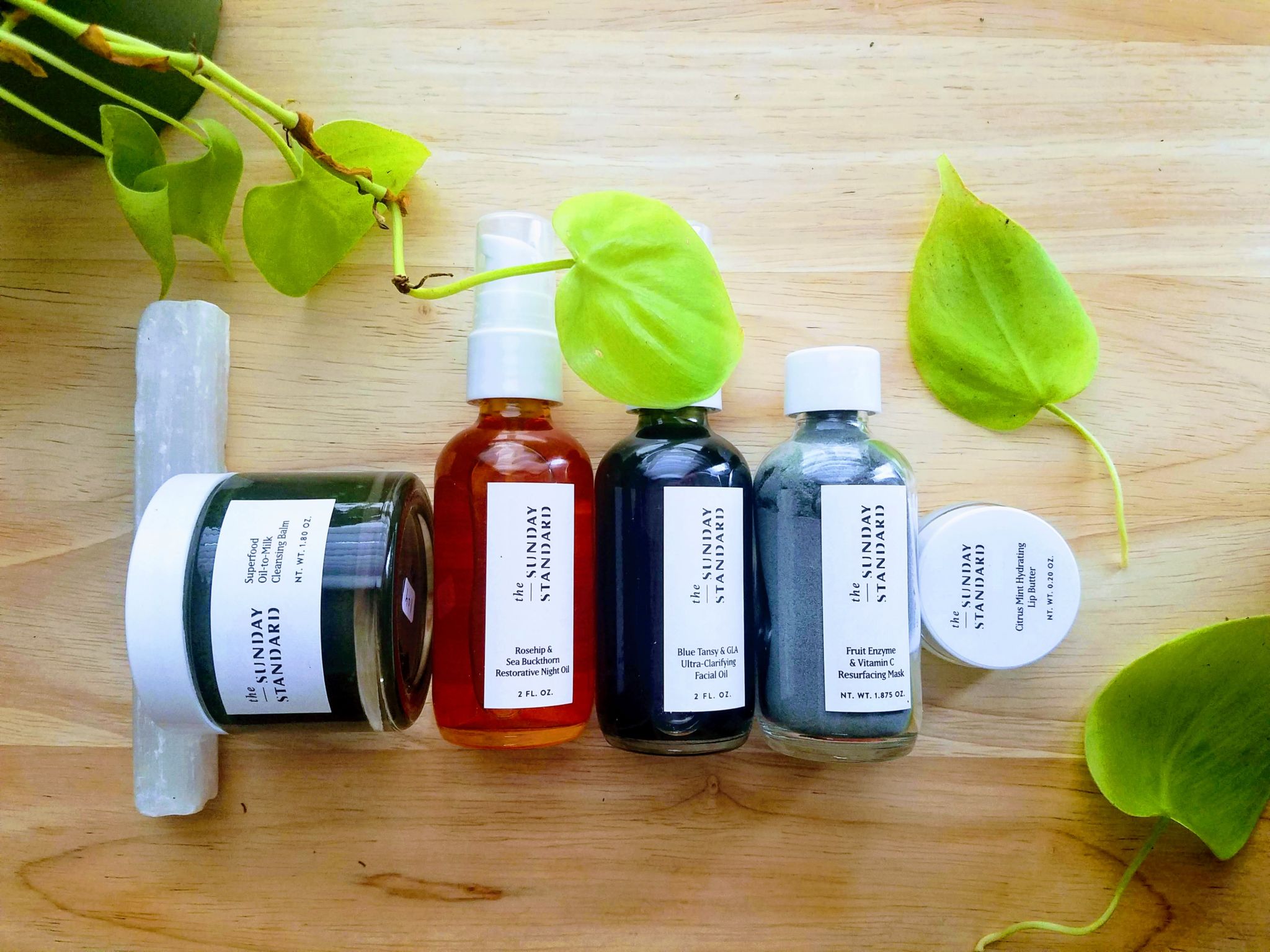 I'll be using Kate Somerville EradiKate™ Acne Spot Treatment from Sephora on any active breakouts before swiping The Sunday Standard Citrus Mint Hydrating Lip Butter on my lips and my forever chapped nose. Then I'm off to sleep!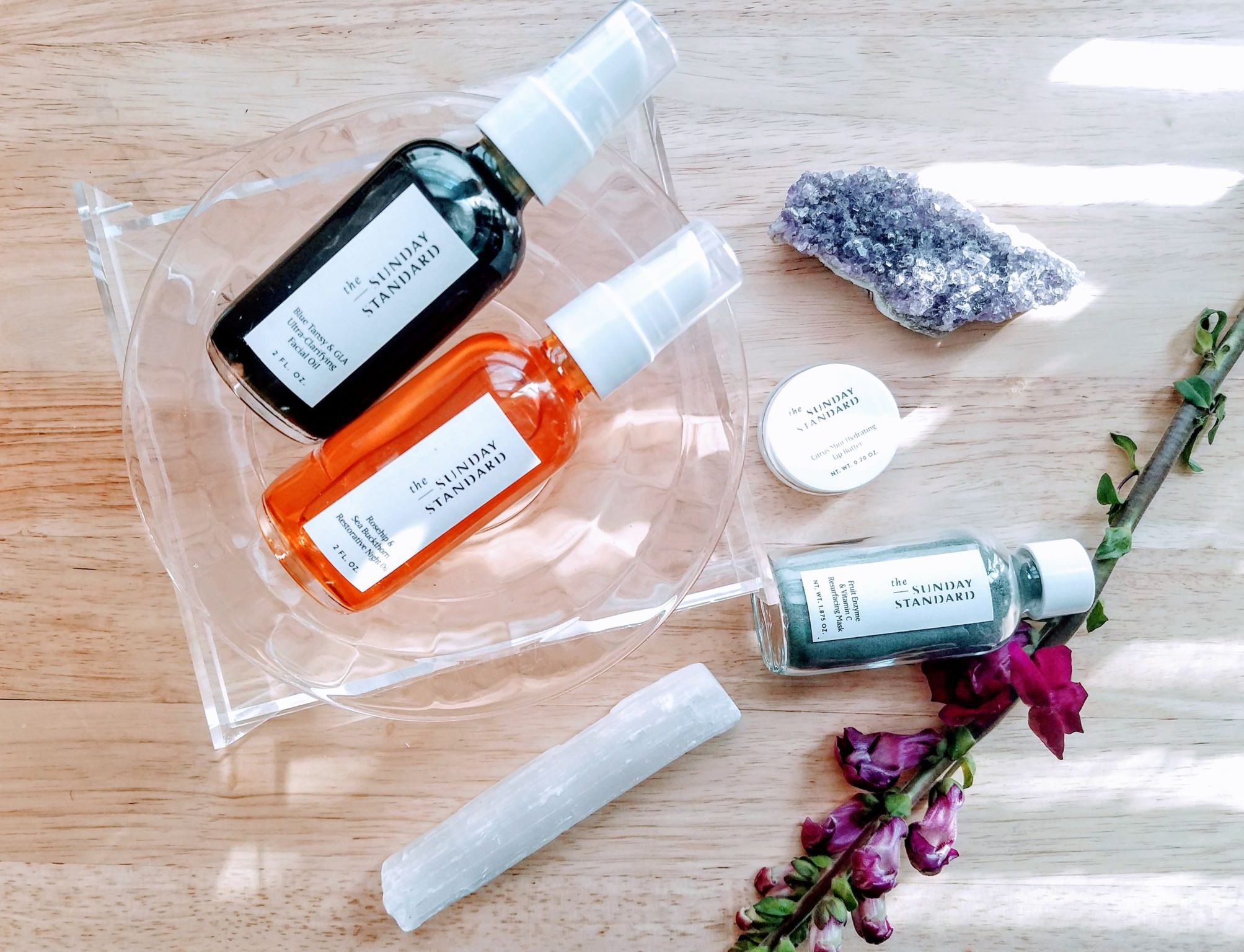 I'm really grateful for this opportunity to be intentional and thoughtful about what I'm putting on my skin. Stay tuned for my results post and final thoughts on The Sunday Standard along with future #InspoandCoLivesSlow routine overhauls.
Have you made any slow living life changes? Are there any clean skincare products that you swear by?