I'm trying to pull a fall closet together even though WI weather is totally crazy right now and I'm still sweating while wearing sundresses and drinking iced pumpkin spiced lattes on the daily.
Researching seasonal trends has consumed my free time as I'm doing a few wardrobe workshops this fall and I want to make sure everything is on point! One trend that pops-up like clockwork every autumn is denim.
Sure there are different washes, cuts, embellishments and styles each year but yet that magical cloth always stays a closet staple.
I wanted to show some ways that a classic denim could be updated for this fall, without breaking the bank. I love the versatility of basic pieces and what is more basic than a simple denim jacket. So I put together my top three denim jacket updates for fall.
If you don't have a denim jacket in your closet….YOU TOTALLY SHOULD! There are so many ways to make this item work for you it's incredible and you can get a pretty decent jacket for 70 bucks or under if you thrift.
Shop some of my favorite denim jackets below and then learn how to update this classic with my three denim jacket updates for fall.
Denim Jacket Update One
It might seem easy, but you would be surprised at the number of people who just leave their jacket open as a layering piece. Putting on a light tank and then buttoning a denim jacket all the way up, lets the jacket become your new shirt. This also brings the silhouette of the jacket in to hug curves and provide some upper body structure. This update is super non-committal because the jacket and simply be unbuttoned if it feels too restrictive. This hack might work best with an older jacket that has been worn in a bit (my FAV kind of jean jacket btw!).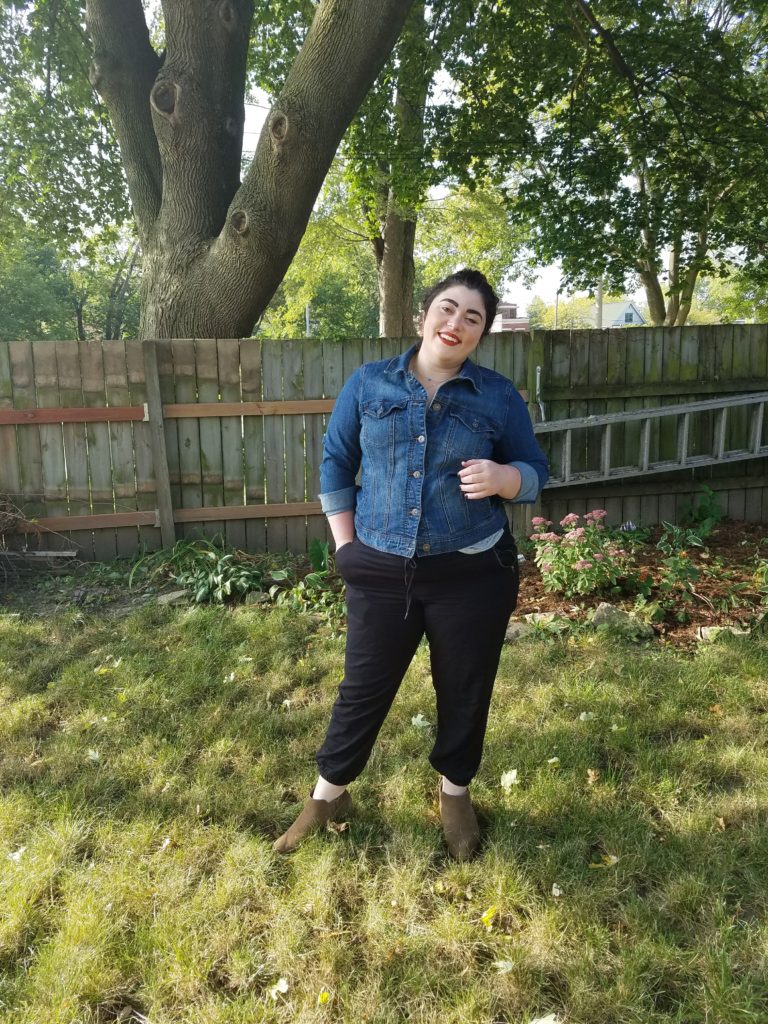 Denim Jacket Update Two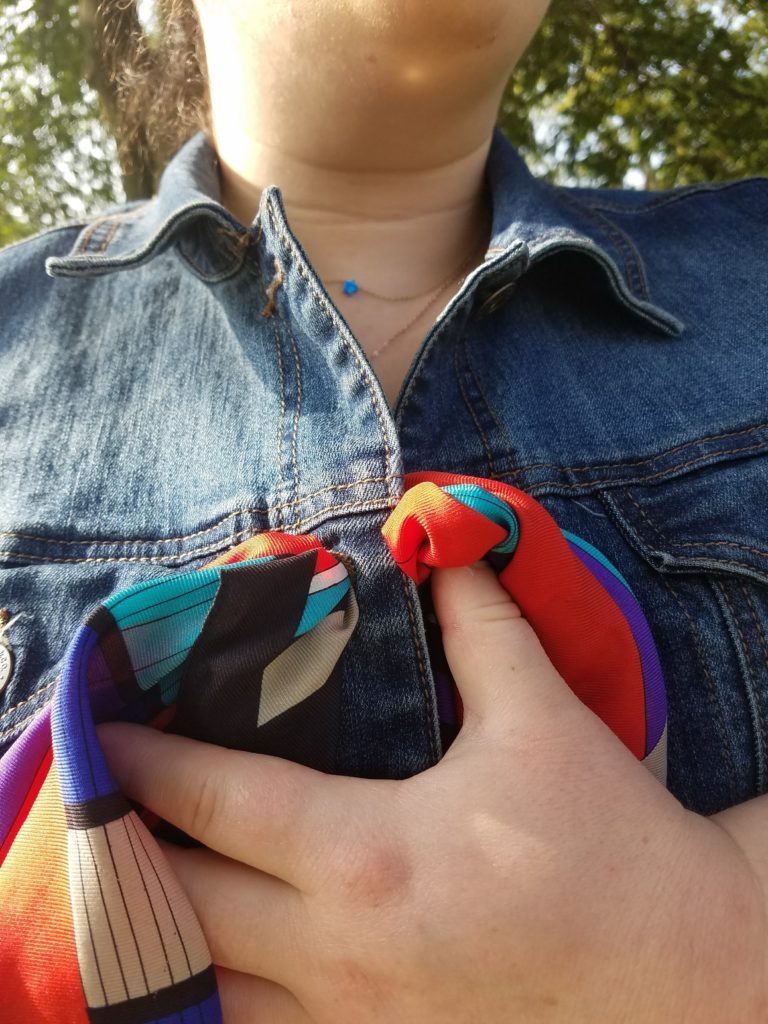 Thread a colorful silk scarf through the top buttonhole of a denim jacket to add a little pop of color and whimsy to an otherwise basic outfit. The scarf will draw attention up to your face and totally change the focal point of the look, making it an easy update when wanted to wear denim multiple days in a row. This hack can easily slide work year-round by choosing silk scarves of different textures, patterns and seasonally appropriate hues. 


Denim Jacket Update Three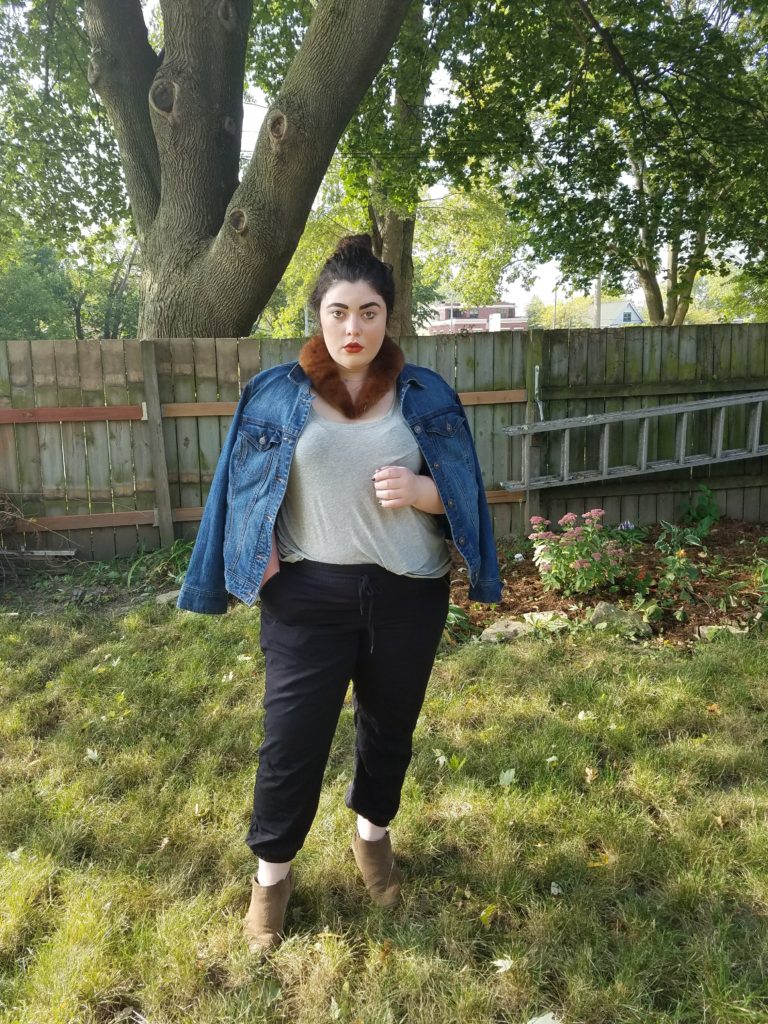 Denim jacket goes glam when worn over the shoulders and a fur collar necklace is added. I found this real fur vintage collar at an antique bazaar, but even a detachable one from a coat could be used. Wearing basic items in new ways is such an easy way to extend the life of purchases and think outside the fashion box. Tied around a waist, worn as a shirt, cape or even tied around the neck as a shawl – invest in a classic denim jacket and see how many ways this staple can elevate your wardrobe.

BONUS: The jacket that I'm wearing in these looks is from Macy's, it's ON SALE RIGHT NOW and can be found here.
SaveSave
SaveSave