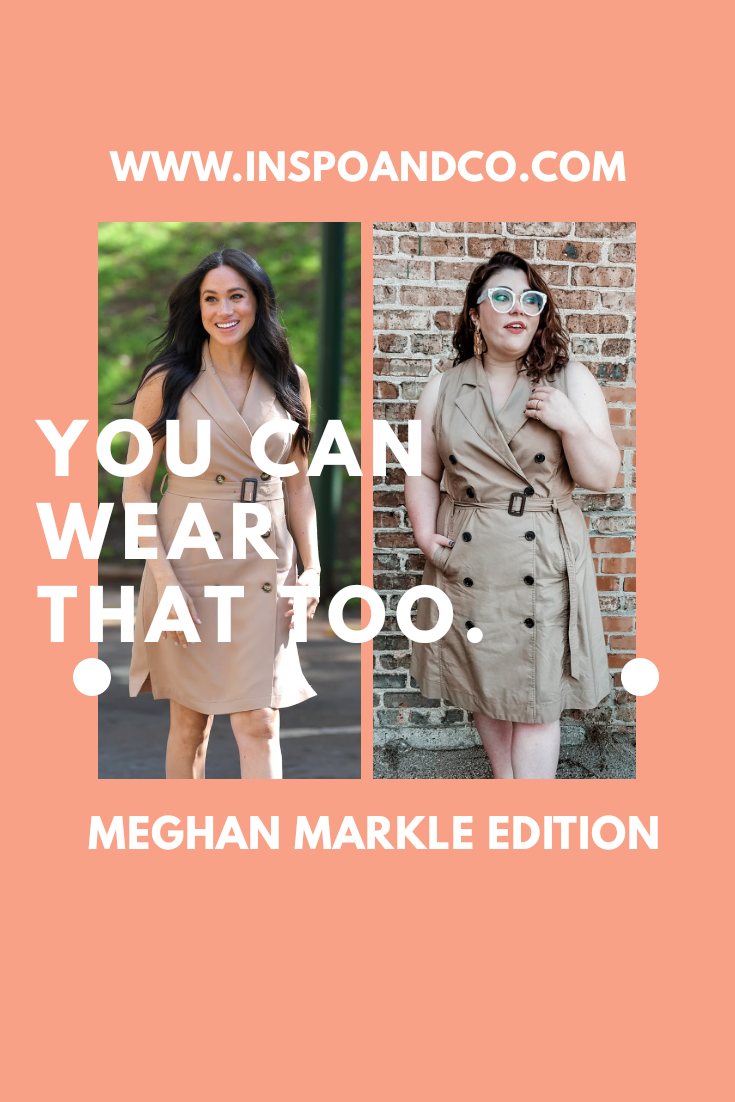 I see so many cute outfits on influencers and celebs that I want to wear too, but it's hard to find similar styles in a size that actually fits me. This has to be a problem for more then just me as the average sized babe is still a 16+!
I've always loved the #SuperSizeTheLook outfits that 12ish Style blogger Katie Sturino puts together and found that I was naturally styling similar looks based off celebrity outfit inspo but with thrifted, borrowed or super cheap items.
In order to level the fashion playing field I'm going to be occasionally featuring my own takes on inclusive, secondhand style for all by creating my own #youcanwearthattoo plus-size styled versions that are "Copy Cat" looks of my favorite straight-sized outfits.
To start us off……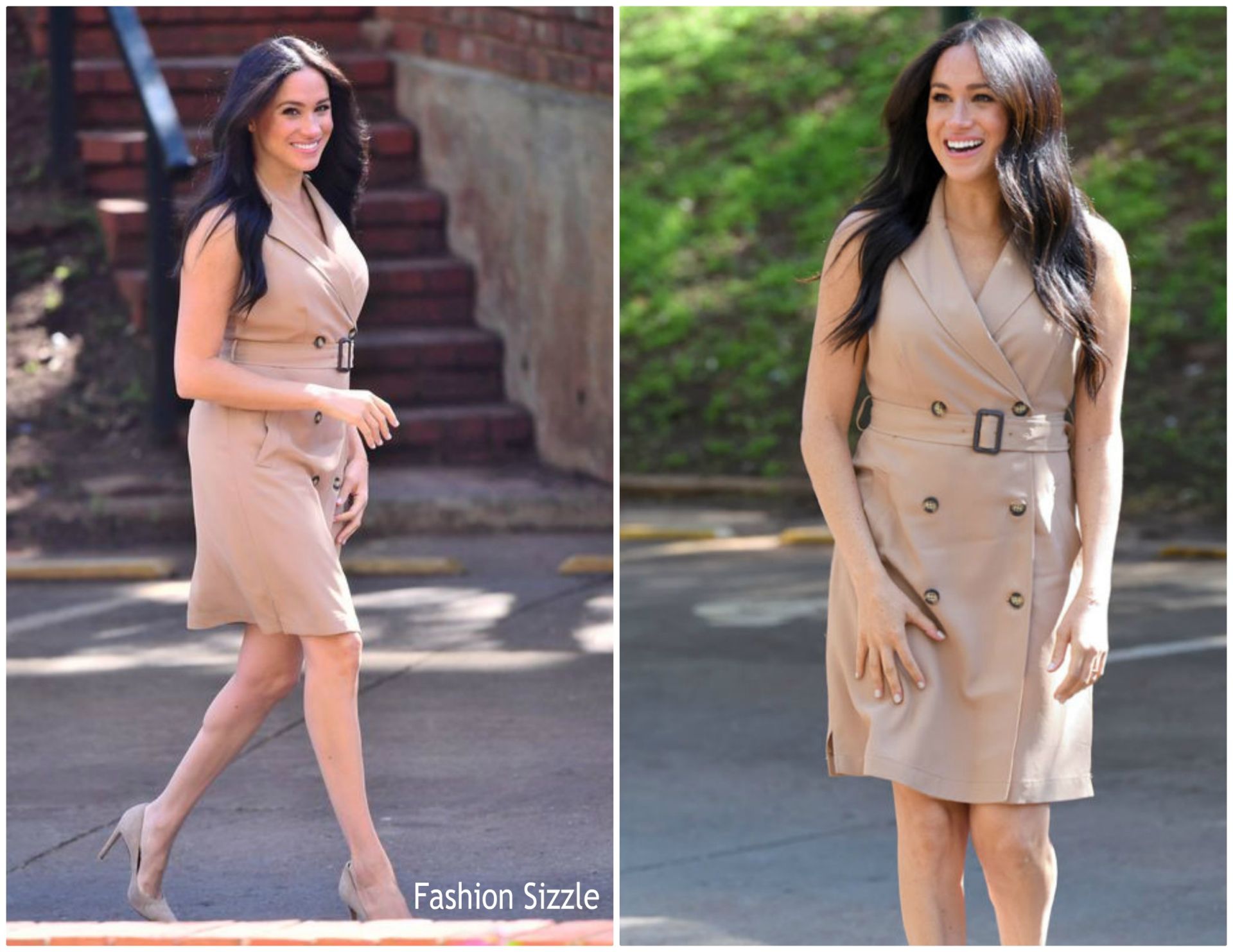 Meghan Markle stepped out in a super cute trench dress as a part of her recent tour in Africa. She kept it streamlined and simple with a basic nude heel and some plain gold jewelry. I am such a dress to the excess type that seeing this look it was a great reminder that not every outfit has to have a million elements involved in order to be polished!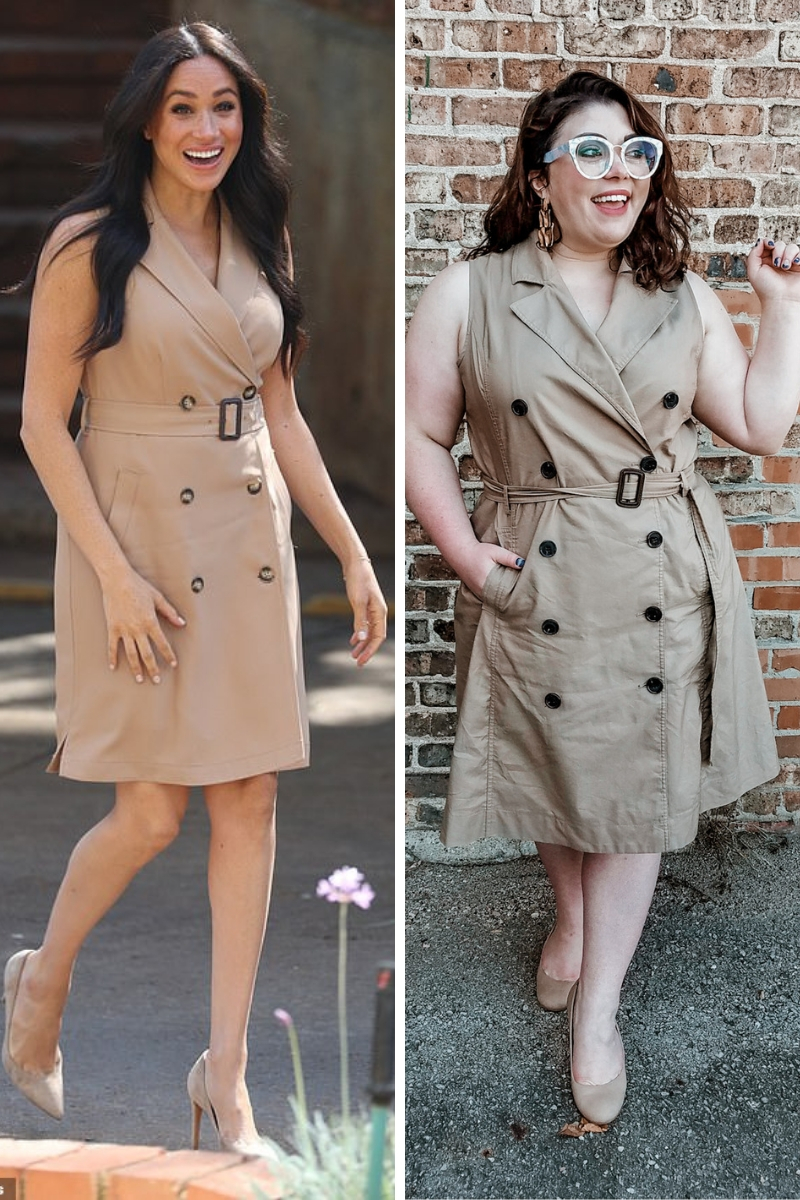 I decided to add some simple thrifted gold earrings to a 2X sized secondhand target trench dress and topped the whole look off with some old Payless (RIP) heels.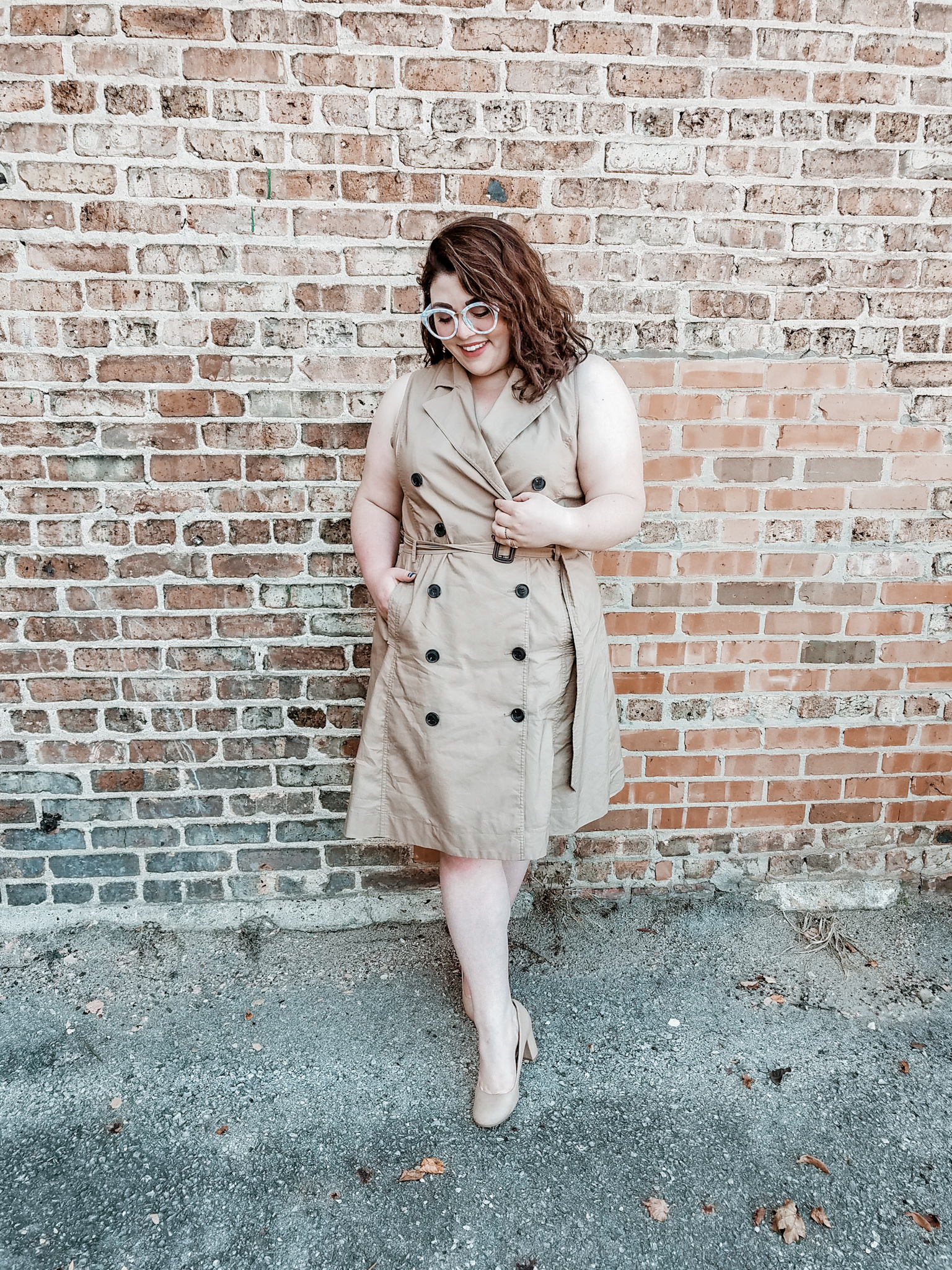 STYLE TIP – cinching in the waist is key on this look. Add your own belt or even tie a scarf around your waist if your dress doesn't come with a matching belt.
You can also thrift any oversized trench, button and belt it to rock this look without having to buy a specific "trench dress". Then wear the coat open and over a solid top and some jeans for a whole new look!