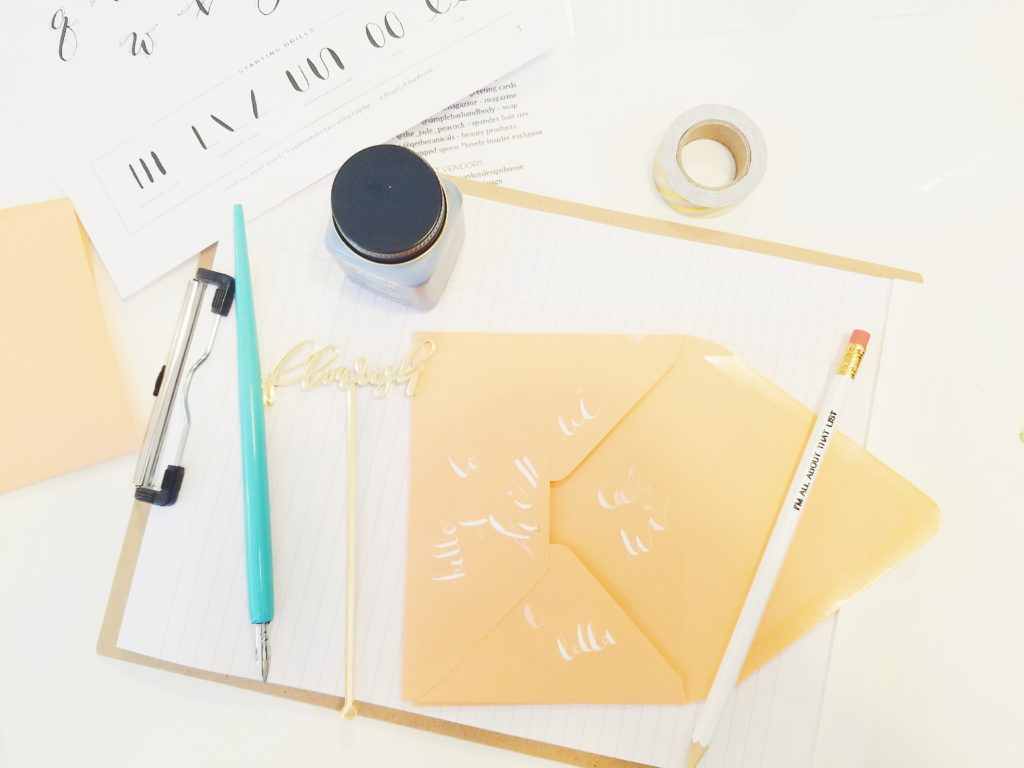 I am always up for learning a new skill that can help me be a better event designer and social content creator. I had dabbled with some faux calligraphy after reading a great post about it on Cupcakes and Cashmere. The basic concept was to thicken any downstroke of your lettering by going over it twice with a regular marker in order to make it look like you had used a calligraphy pen. It was a great fix, but never looked as nice for me as the millions of pretty calligraphy posts that started flooding my Instagram feed.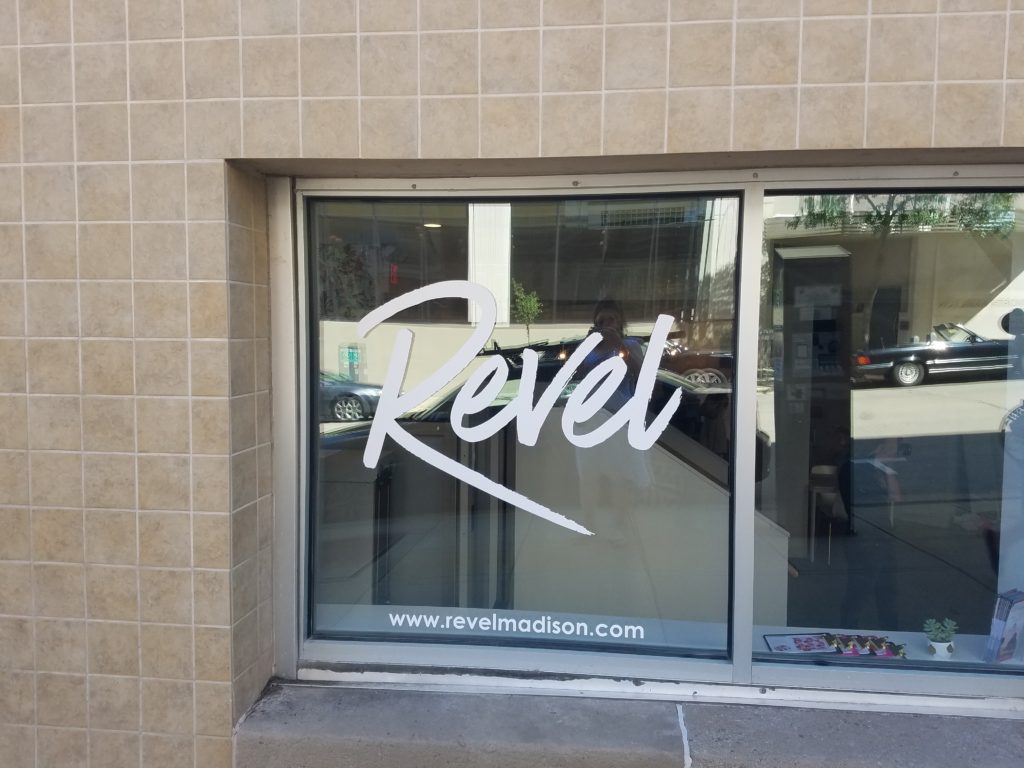 Revel is a new creative crafting space that just opened downtown Madison. They host fun workshops, have a DIY craft bar, a regular bar offering cute cocktails and a very visually inspiring space!
When I saw that Revel was hosting a collaborative calligraphy class with design studio Mint & Lovely and taught by Angela Mondloch of Saffron Avenue, I took it as a sign to explore the new Revel space and learn something new!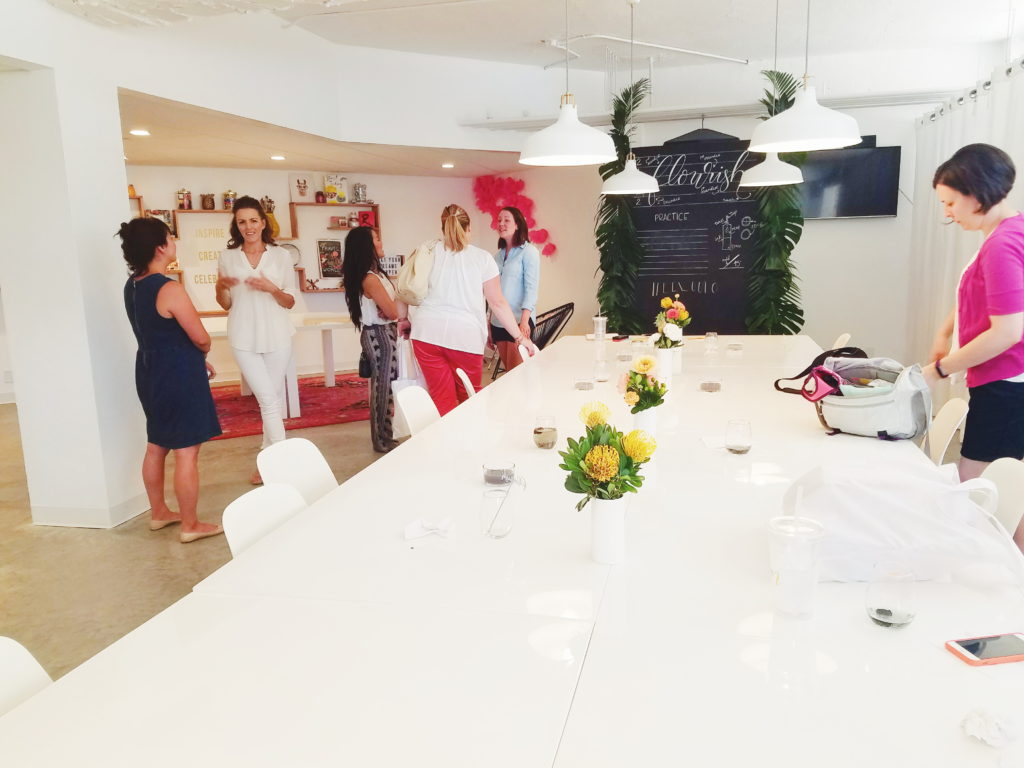 The class cost about $150 dollars and included a full starters calligraphy set including: a calligraphy pen, two nibs, white and black ink, a practice notebook, note cards to write on, a storage case for the kit, a clipboard and little guide book with practice tracing sheets.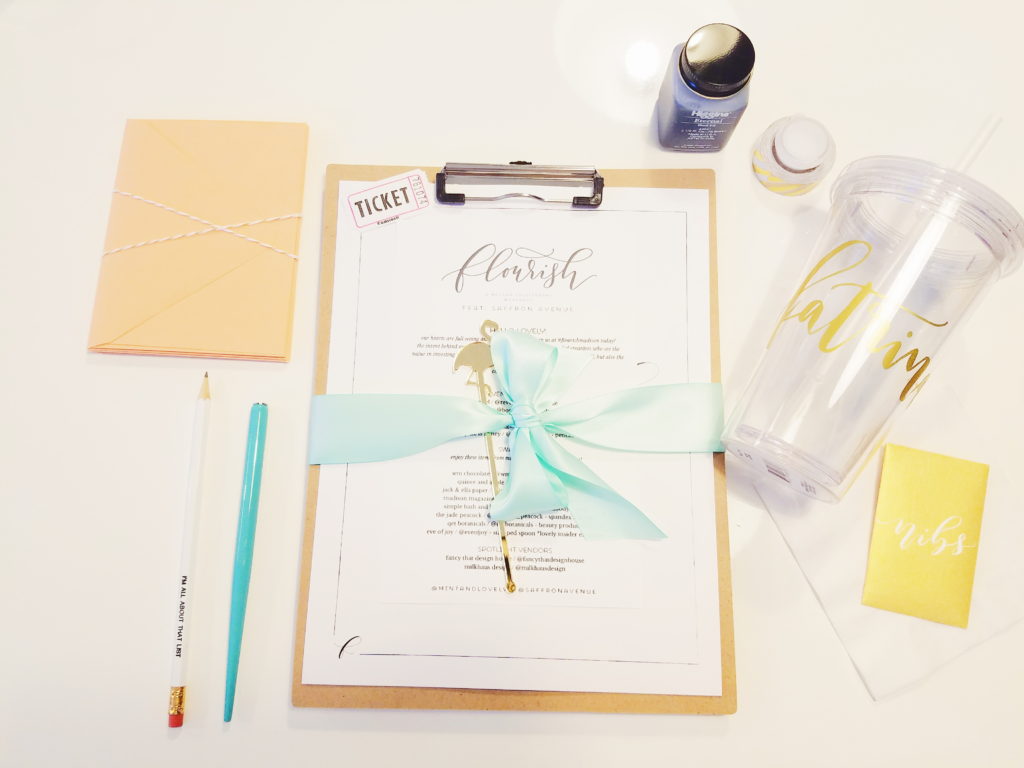 Upon arriving at the class, each participant also got a goody bag filled with treats ranging from local artisan chocolate to some kick ass pencils from blog Thyme is Honey. Each lady also received a complementary cocktail from the bar and a hand-lettered water cup with our name on it!
The Revel space was super photogenic and well curated. I think I took a million picture in every corner because I kept seeing something that inspired me or made me happy!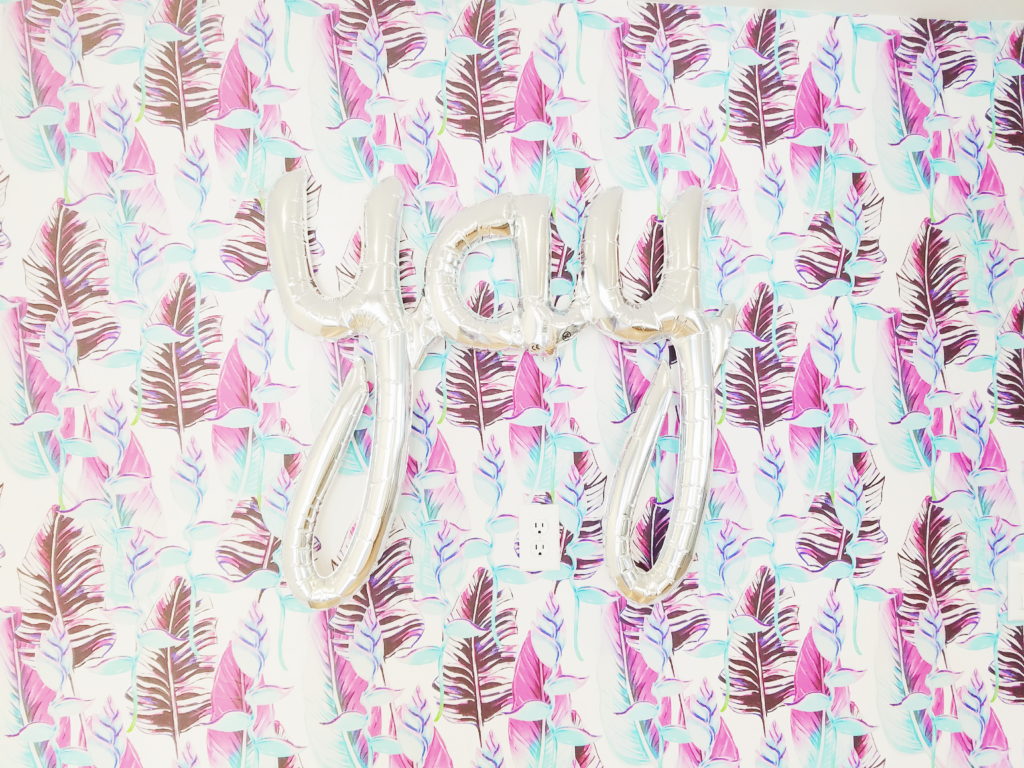 Then the class started! Angela would introduce a new concept and then walk around the table while we would practice and give us each one-on-one guidance to improve our form and technique.  We started with learning how to properly hold and load our pens. Then we moved on to some practice drills, forming beginner letters and finally working to put a short first word together. Then we ended the class by lettering the word "love" onto our note card sets as a cute take-home project.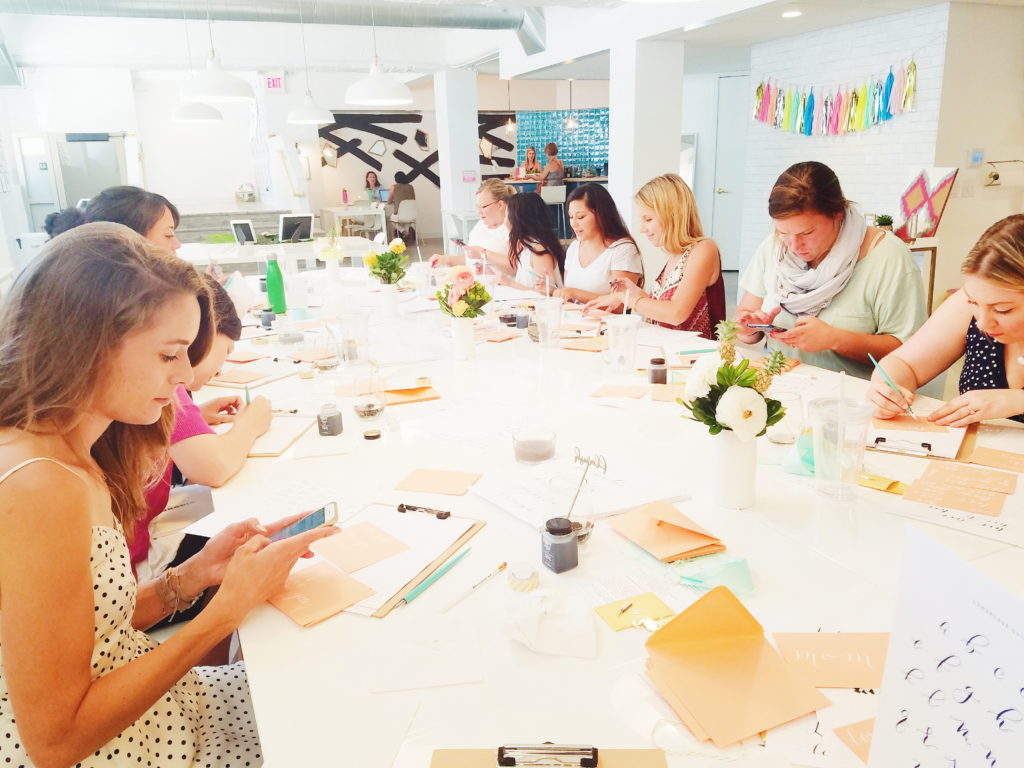 There were some students who had never worked with calligraphy before (like me) and other who had done a few wedding invitations, or paid projects but just wanted to improve. Everyone seemed to get something out of the class no matter what their experience level was.
Ultimately, we learned that calligraphy comes down to tons of practice. Modern calligraphers also use digital programs and Photoshop to clean up their work and make lettering for large projects easier.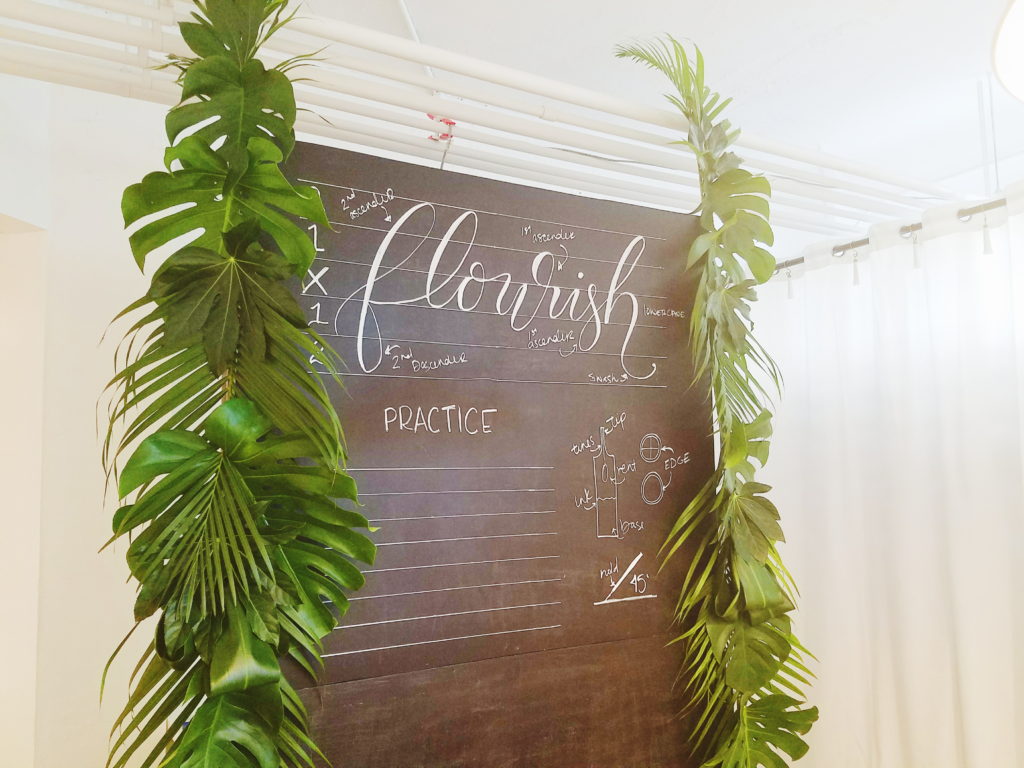 I am excited to keep practicing and begin to incorporate more calligraphy into my social feeds and event projects!
Both Mint & Lovely and Revel are always hosting new creative workshops. If you have time and a little extra money, its totally worth it to check one out.
-Katrina <3
Save
Save
Save