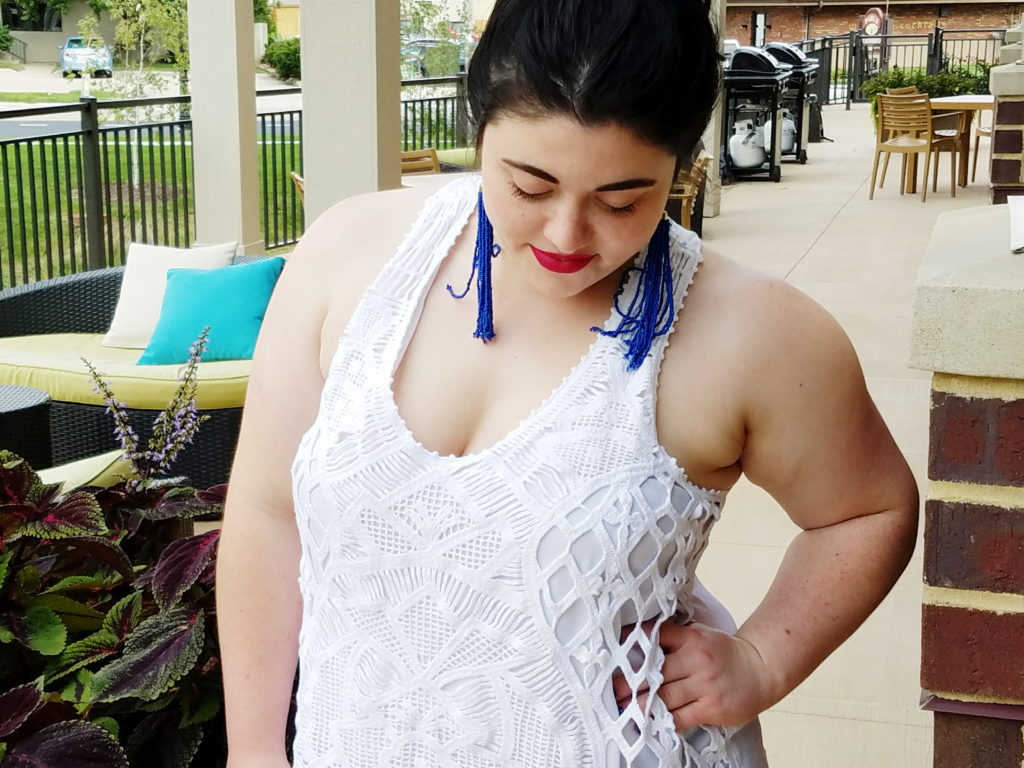 Fall is one of my favorite seasons to dress for with all the layers, boots, scarves and jackets. In the little slice of time between the end of summer and the beginning of a breezy beautiful autumn it can be hard to find outfits that are both dressy, keep you cool and let you stay warm while working in strong AC! This cabana chic ootd can do this all and more 🙂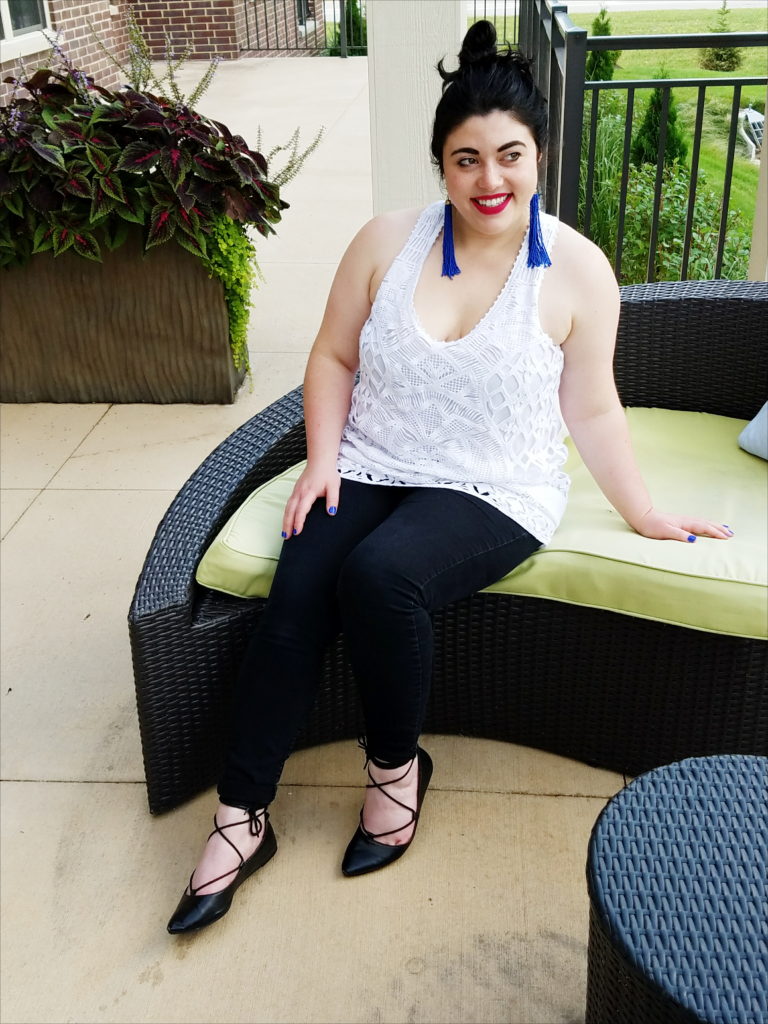 Investing in a pair of black skinny jeans will serve you well now and in the middle of October when you can tuck them into a pair of cute boots.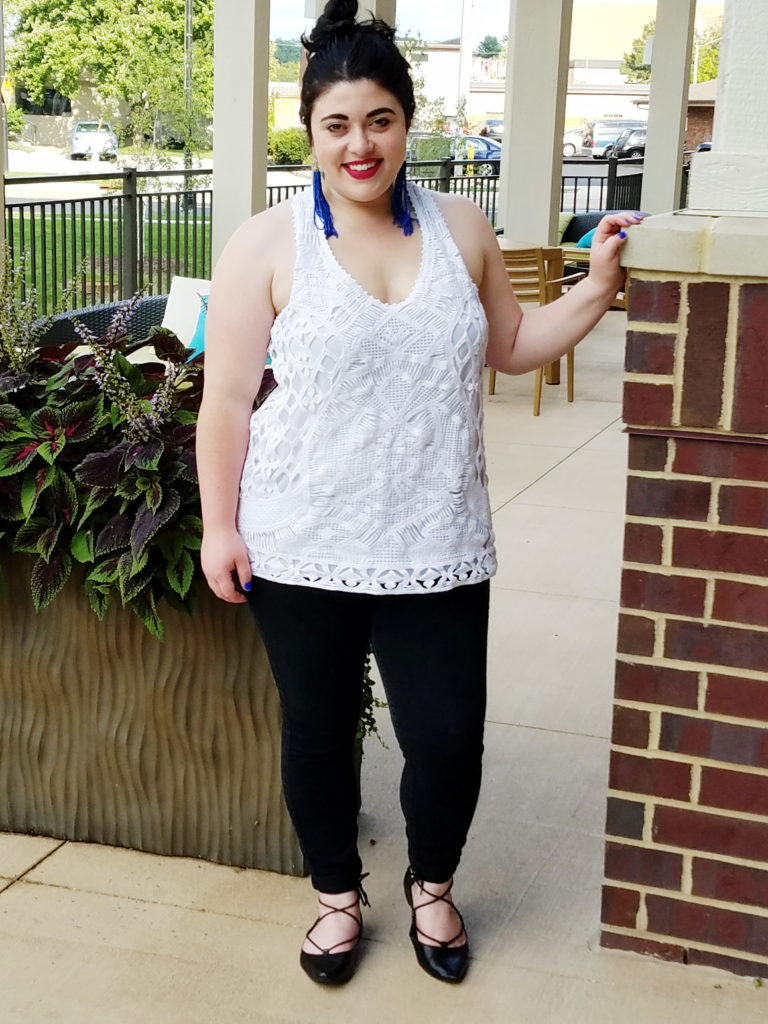 For now, they can keep you just warm enough when paired with a cool crocheted top while also balancing out the volume of a wider shirt – keeping your bottom long, lean and streamlined.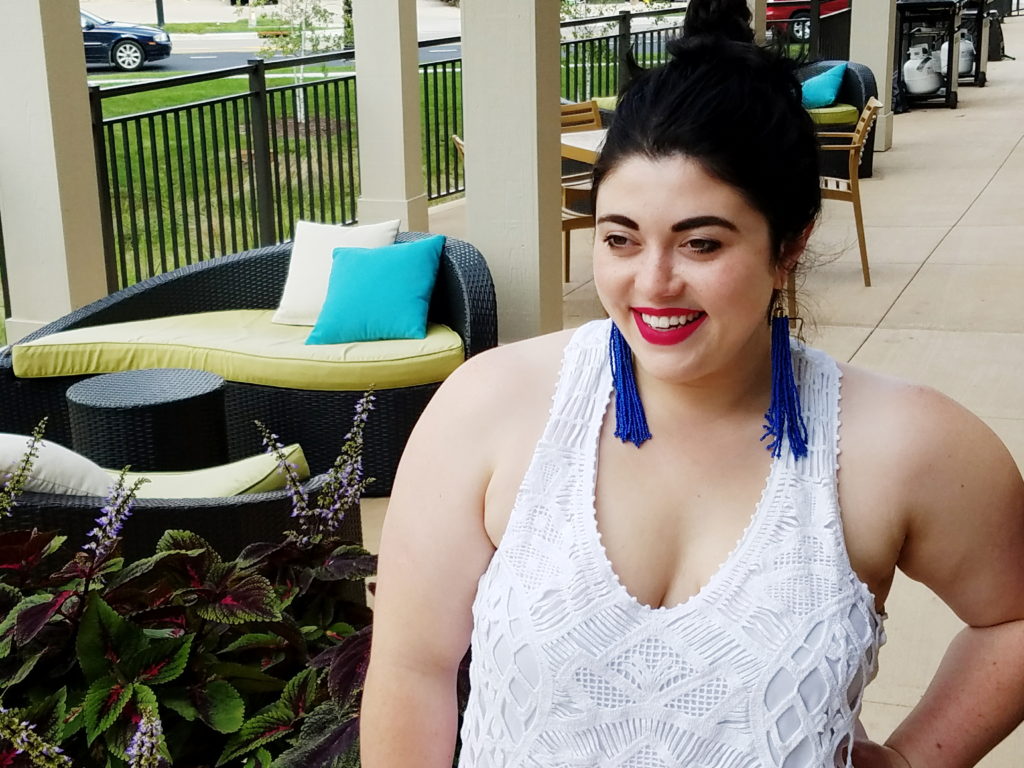 Throw on some statement earrings and a pair of detailed flats and you have a look that is polished and able to withstand the weather, whatever it may be!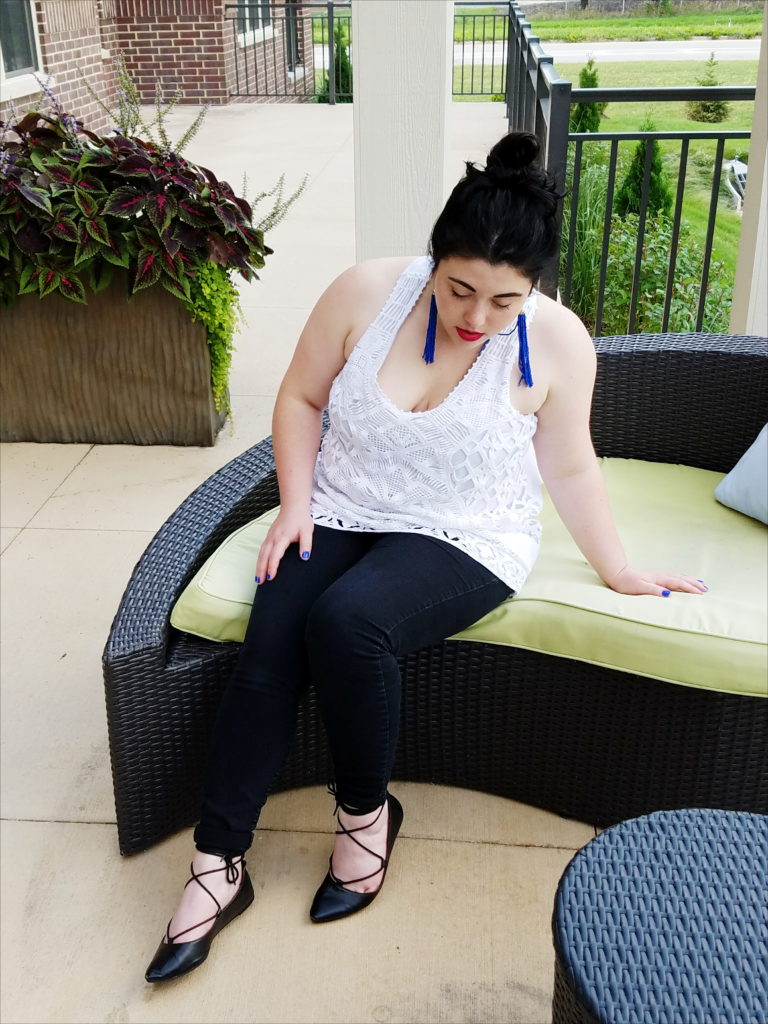 – Shop the Look –
*Similar (The ones I am wearing are from Forever 21 a few months ago)
Top*
*Similar (The one I am wearing is from Banana Republic)