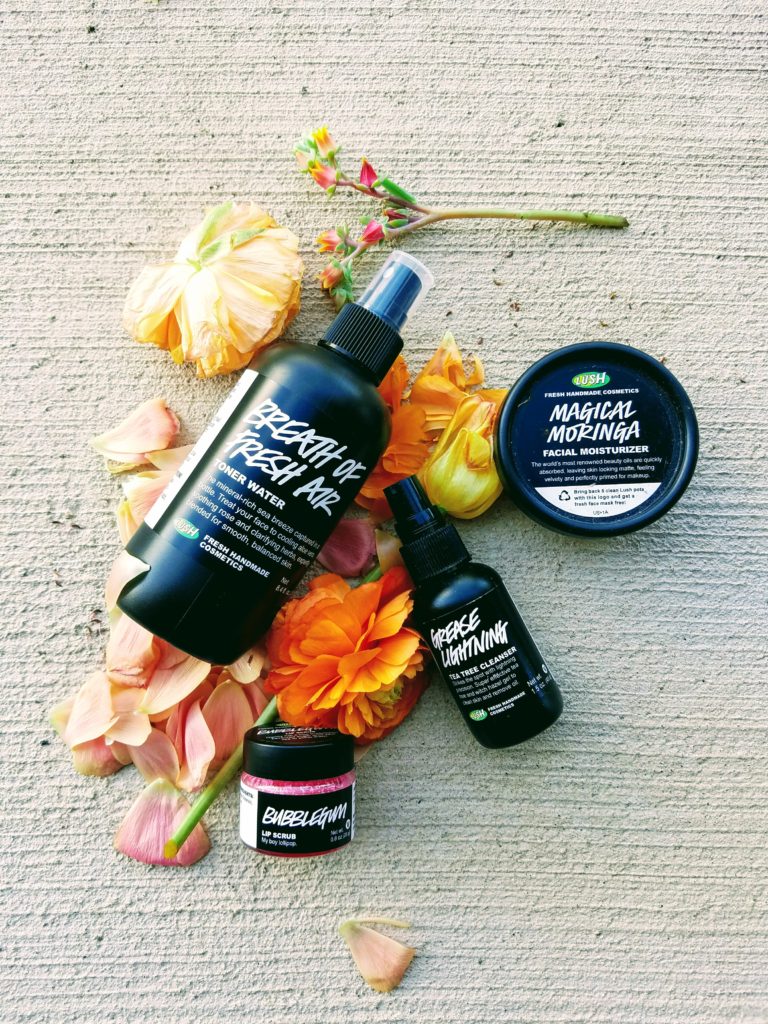 There are so many amazing things to fill your bag with at cult favorite "Lush",  it's hard to decide what to choose – if you are on a limited budget (who isn't!). While it's easy to pepper your pampering routine with bath bombs and bubbles, Lush is also a great place to find awesome skin care products.
After trying tons of products and re-ordering multiple Lush favorites, I always return to stocking my shelves with the same three skin-friendly products over and over again! These are my favorites because they not only smell great and feel wonderful on my face, but they actually produce fab results. So try these three Lush Products and keep your skin flawless.
I tend to only breakout when I get my period because I have a little extra daily help to keep blemishes at bay. After cleansing my face, toning and moisturizing I apply a thin layer of Grease Lightning to my face and let it soak in. The tea tree serves as a natural antiseptic to clean out my pores and help kill nasty bacteria that could cause acne. I'm pretty lucky that I don't breakout more regularly. I attribute it to genes, always washing my makeup off at night and awesome Lush products like Grease Lightning.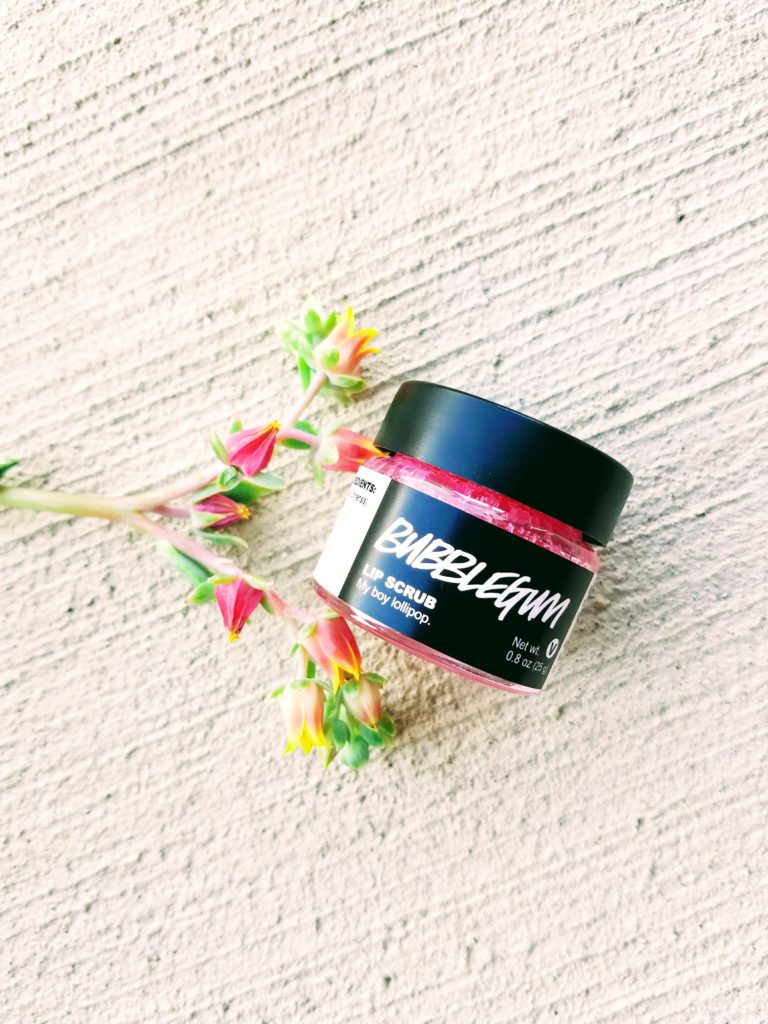 I used to get lip pimples all the time from not removing my lipstick well enough. I HATE these because they look like cold sores and I feel like people notice them right away. They also hurt like heck sometimes and I'm 100% not about that painful acne. Lush Lip Scrub changed my life! Every night before bed I wet my lips and scrub them hard with a big scoop of Bubblegum scrub, lick away the excess (it tastes and smells amazing) and then slather on a lux lip balm like Bite Beauty Agave Lip Mask. This routine has helped cut down on lip blemishes by 95%.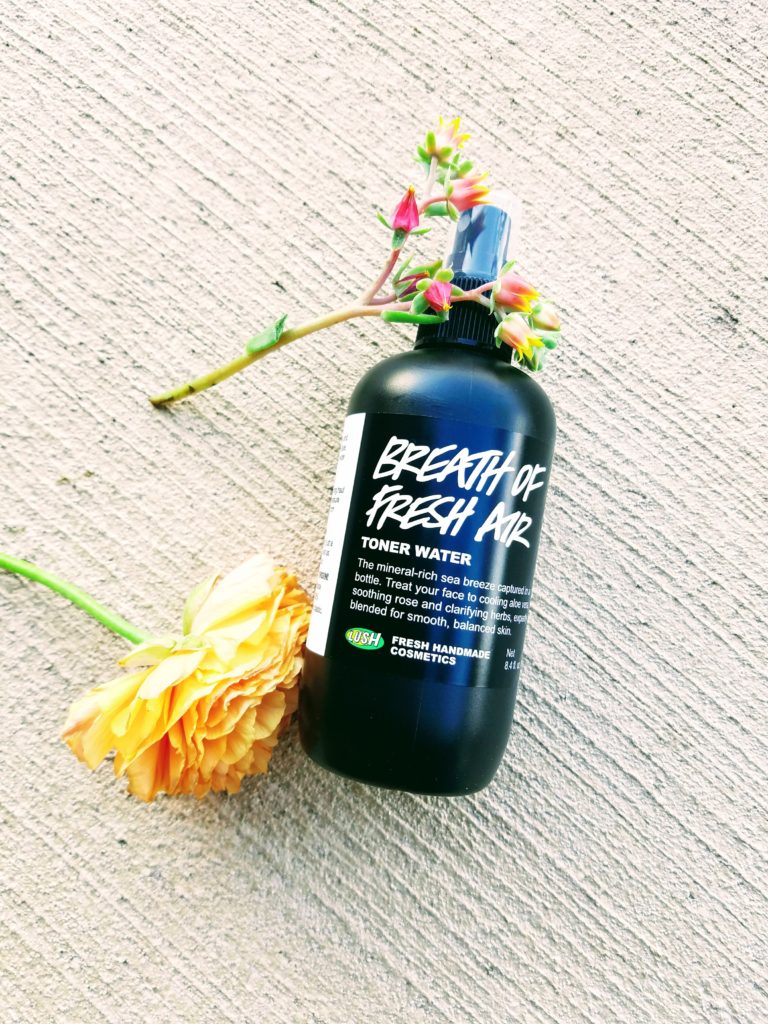 Refresh stressed out skin with a combo of rose, sea water and aloe vera gel. This toner really lives up to its name by revitalizing my tired face whenever I need a little pick me up. I never thought such a simple product would become one of my must-haves, but Breath of Fresh Air is now the first thing I put on my skin after cleansing. I let it sink in for a few minutes to help keep my pores small and bacteria-free.  Do yourself a favor and give this cooling mist a try.
SaveSave
SaveSave