Halloween is almost here and I am looking forward to a full weekend of celebration with friends and family! I'm pretty sure I know what my costume is going to be, but historically I wait until the very last minute to throw something together.
I assumed there must be other last minute dress-up scramblers so I put together this post to showcase three easy and fun costumes that should be hiding right in your closet.
Don't worry about running to the local Halloween Express and throwing down tons of money for a "sexy tugboat" costume or whatever.
Even if you don't have exactly the same items of clothing as I do, you should have a similar basic in your arsenal of clothing and be able to pull together one of these looks without spending an extra cent.
Full Discloser: I didn't buy anything special for this post. I really just went hunting in my own closet and put the right combo of things together. If I can do it, so can you!!!!
Each costume was built around this same basic black American Apparel Top.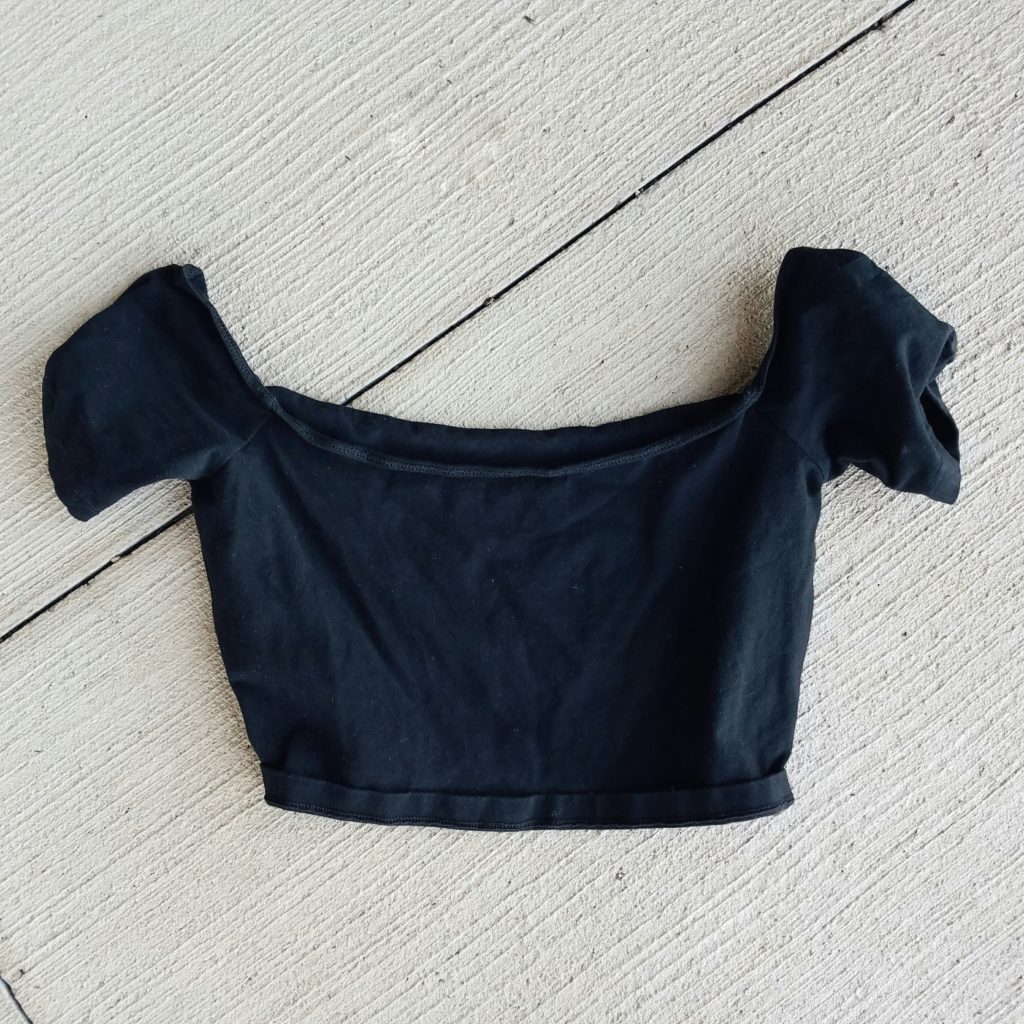 So grab a similar black shirt of your own and get party-ready in minutes.
Sandy or "50's Babe"
By adding a pair of black skinny jeans, leather jacket, scarf and red heels you can easily turn into Danny's dream girl!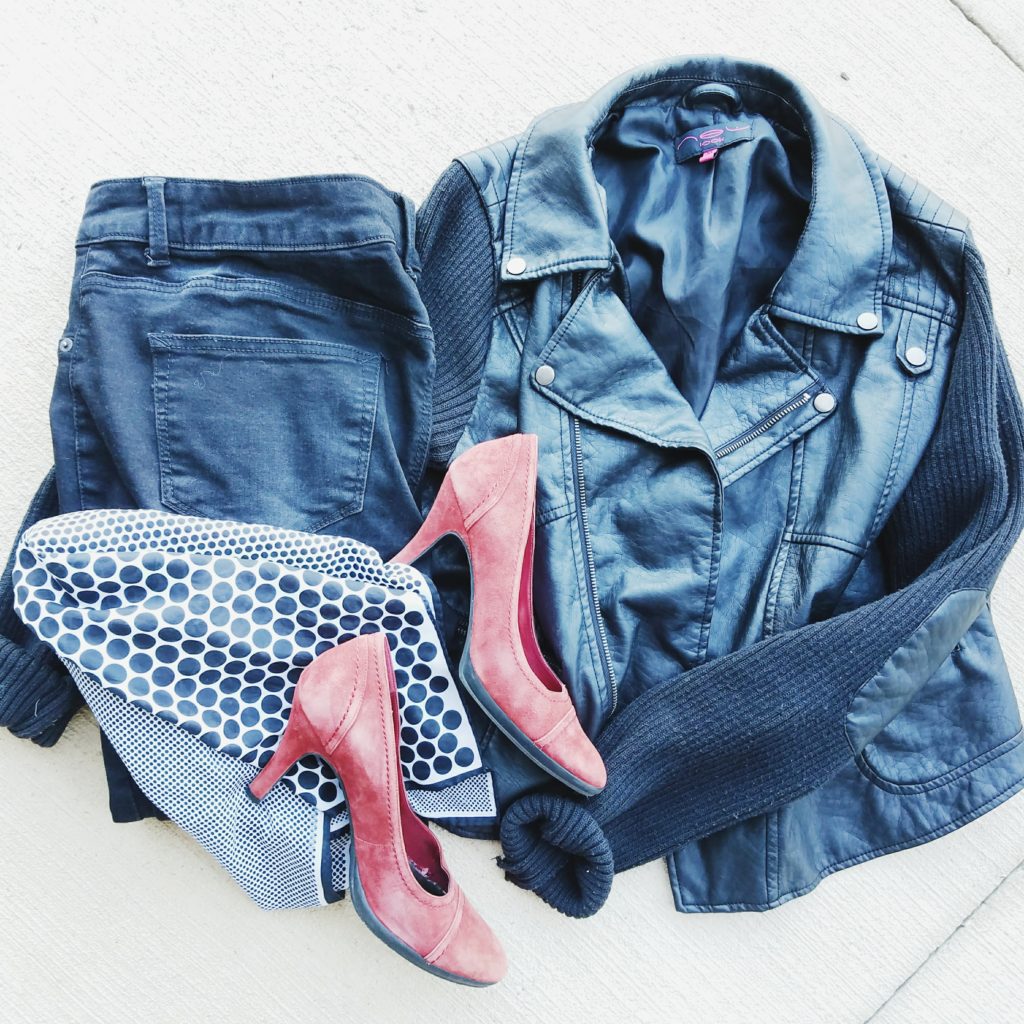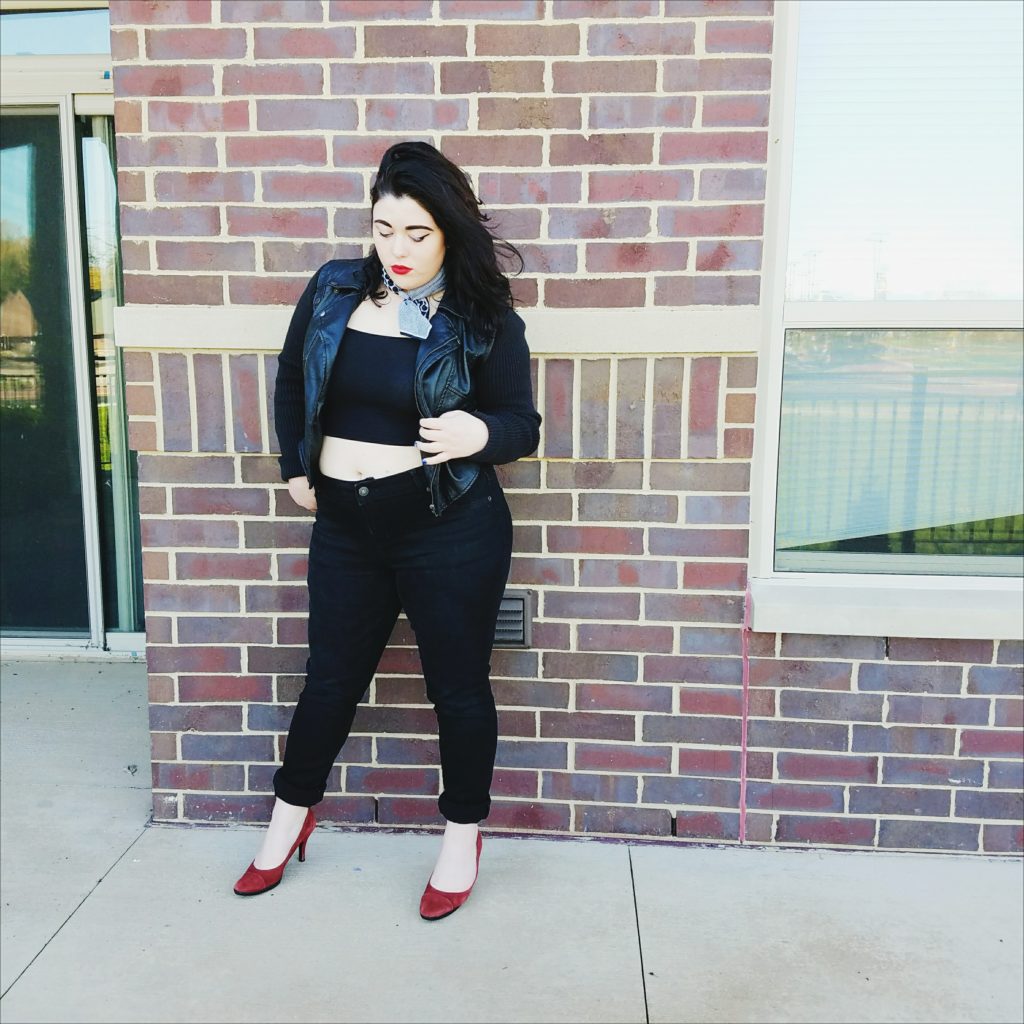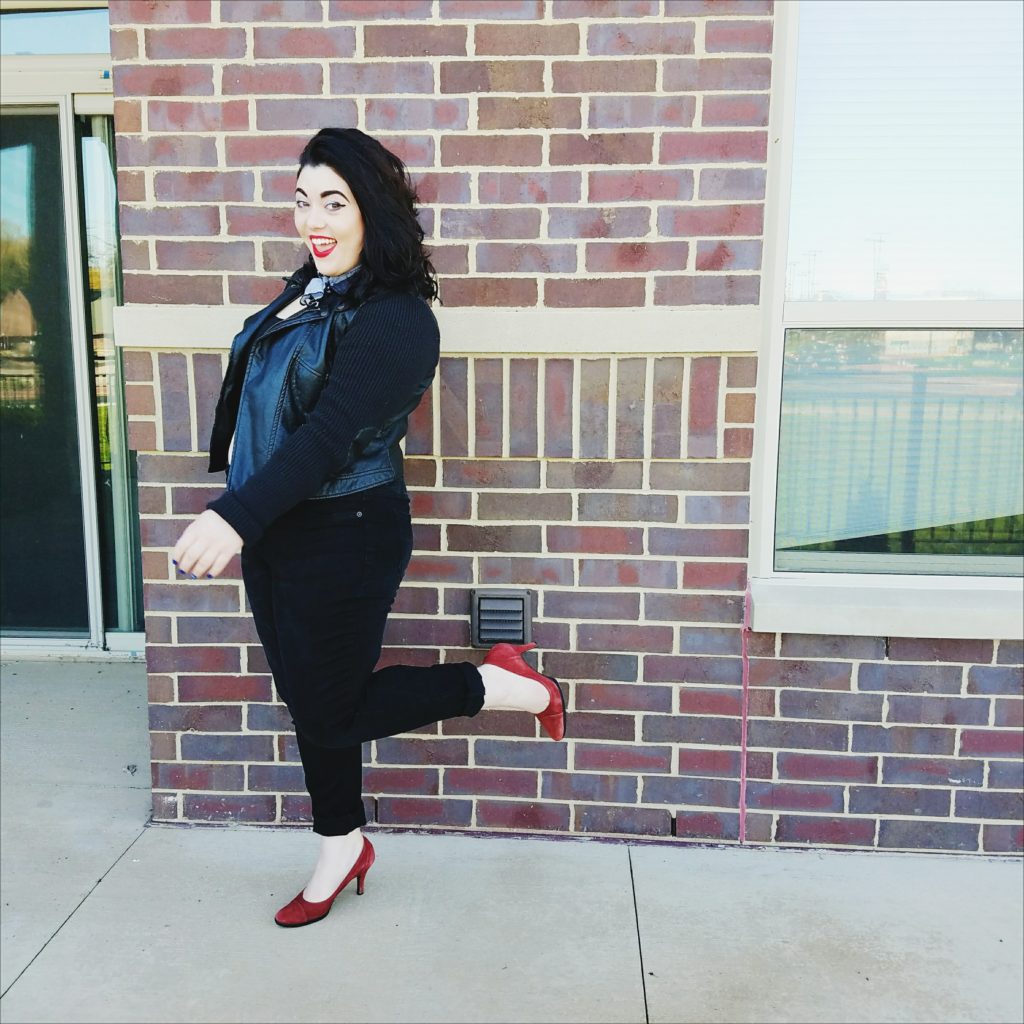 Swipe on some red lipstick, add a cat eye and you are good to go. Make this a couples costume by having your significant other throw on some cuffed blue jeans, a white t-shirt and a leather or bomber jacket.
Pretty Kitty
Keep the catneye and add a black pencil skirt, black heels, gold choker, some strategic make up and hair magic.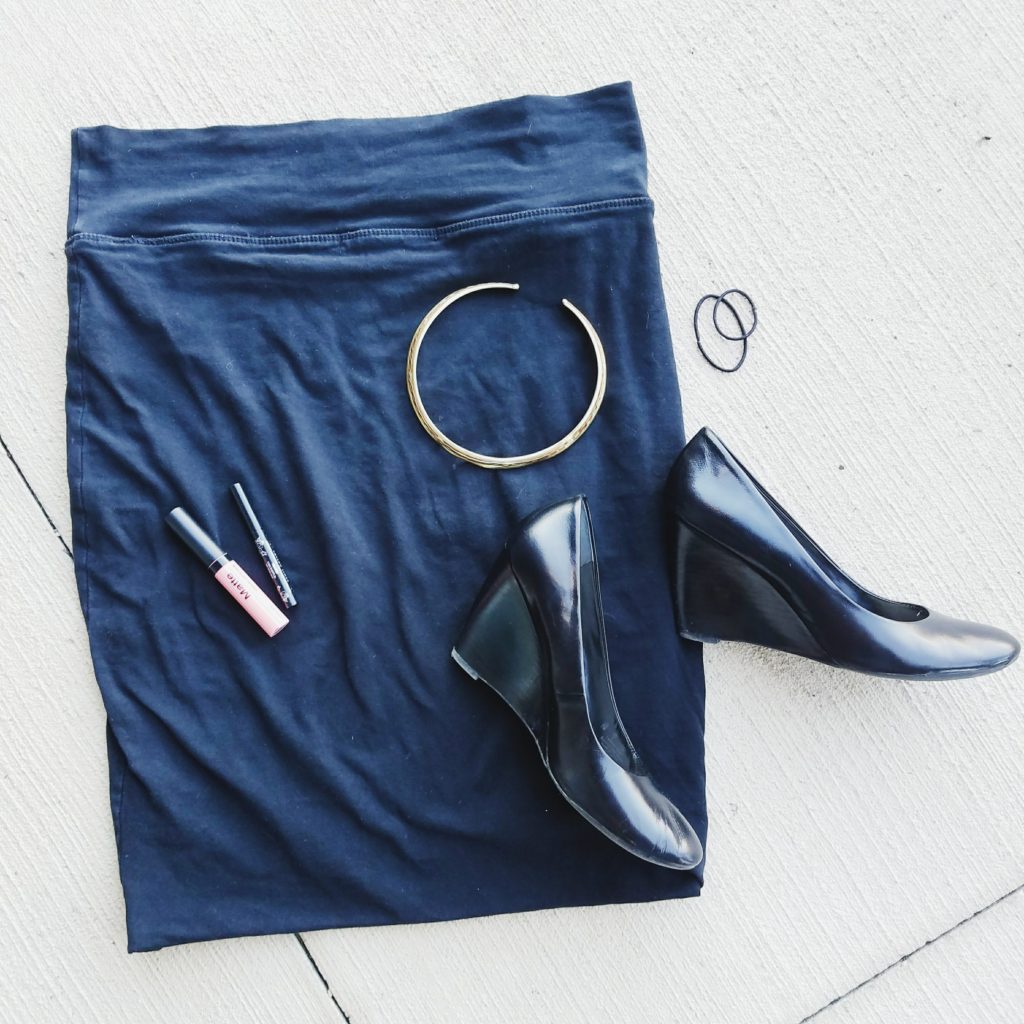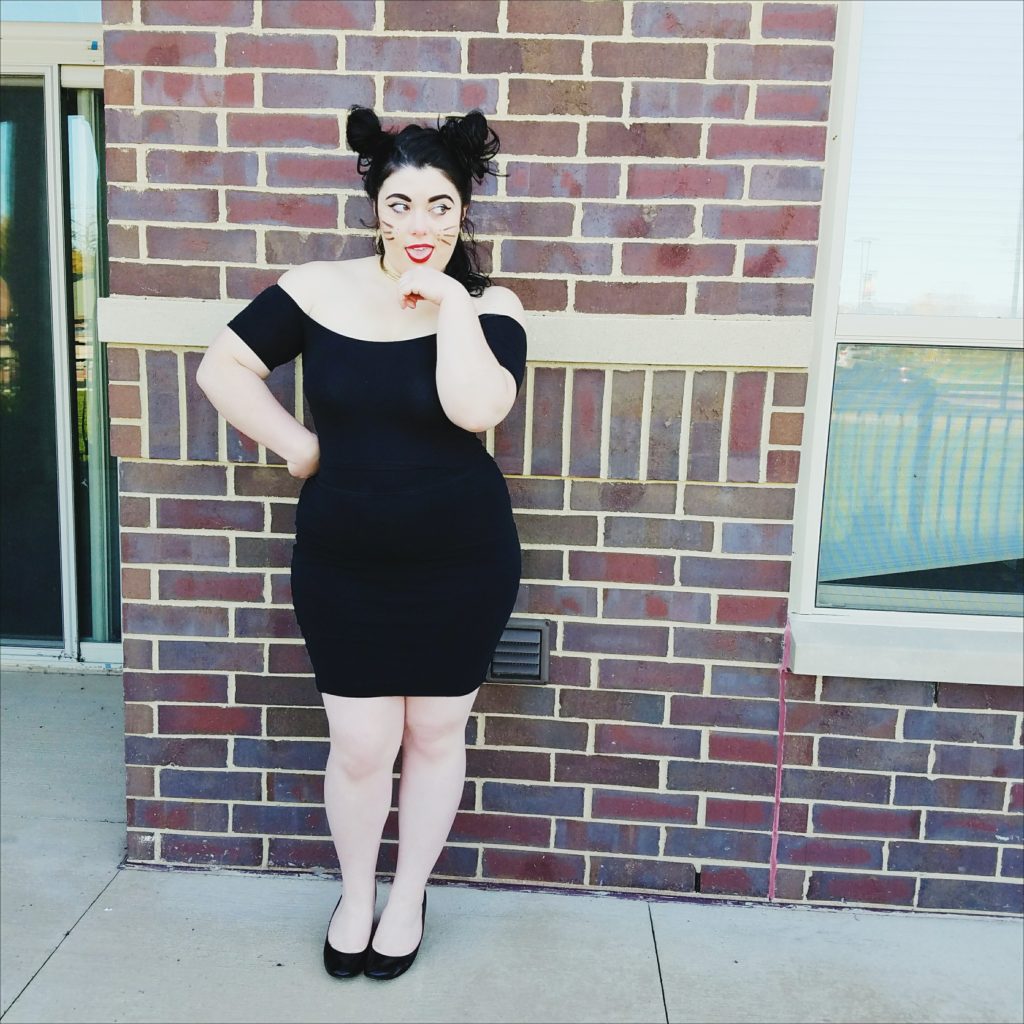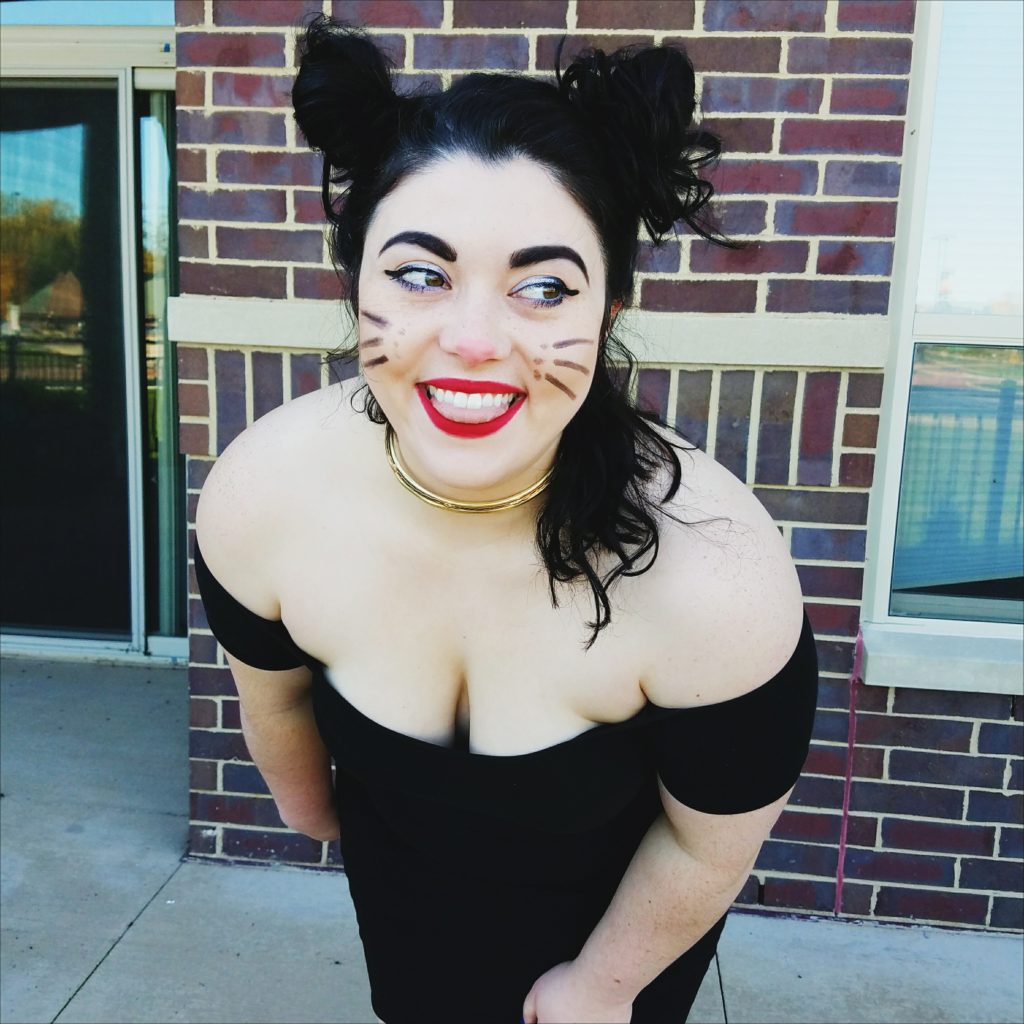 Use two ponytail holders to twist your hair into two messy topknot "kitty-ears". Add a little pink nose and some whiskers with a lipstick and eyeliner to complete the look.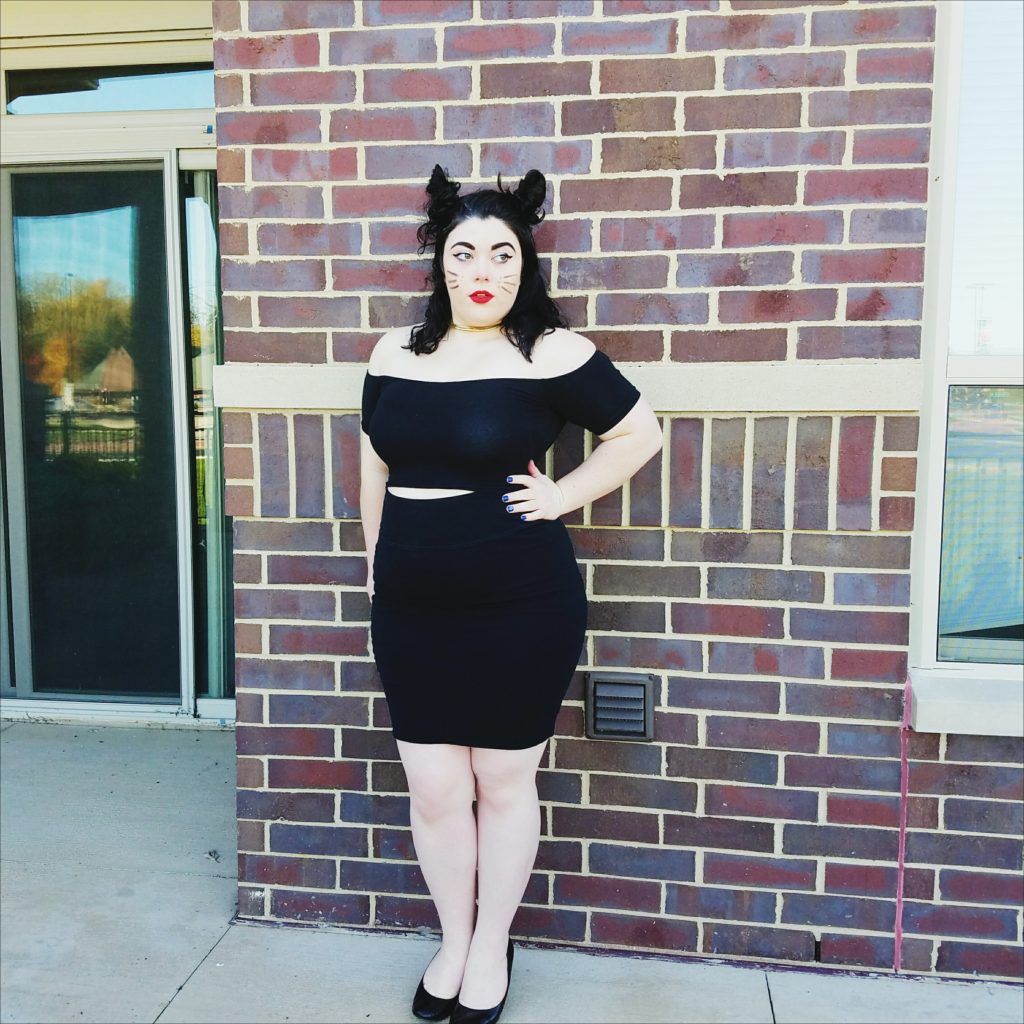 A-MEOW-ZING! No bad luck here.
Gypsy Princess or Esmerelda
Add a long skirt, jingly gold necklace and scarf.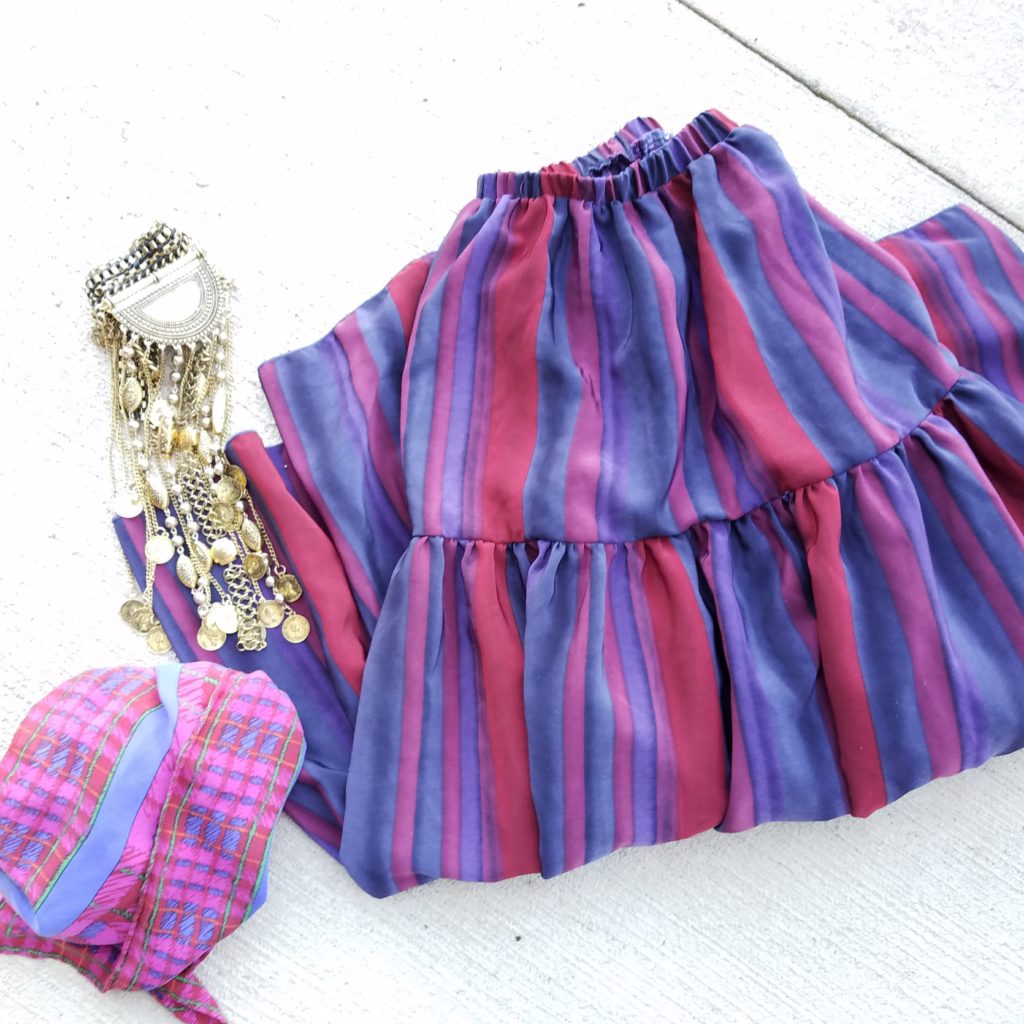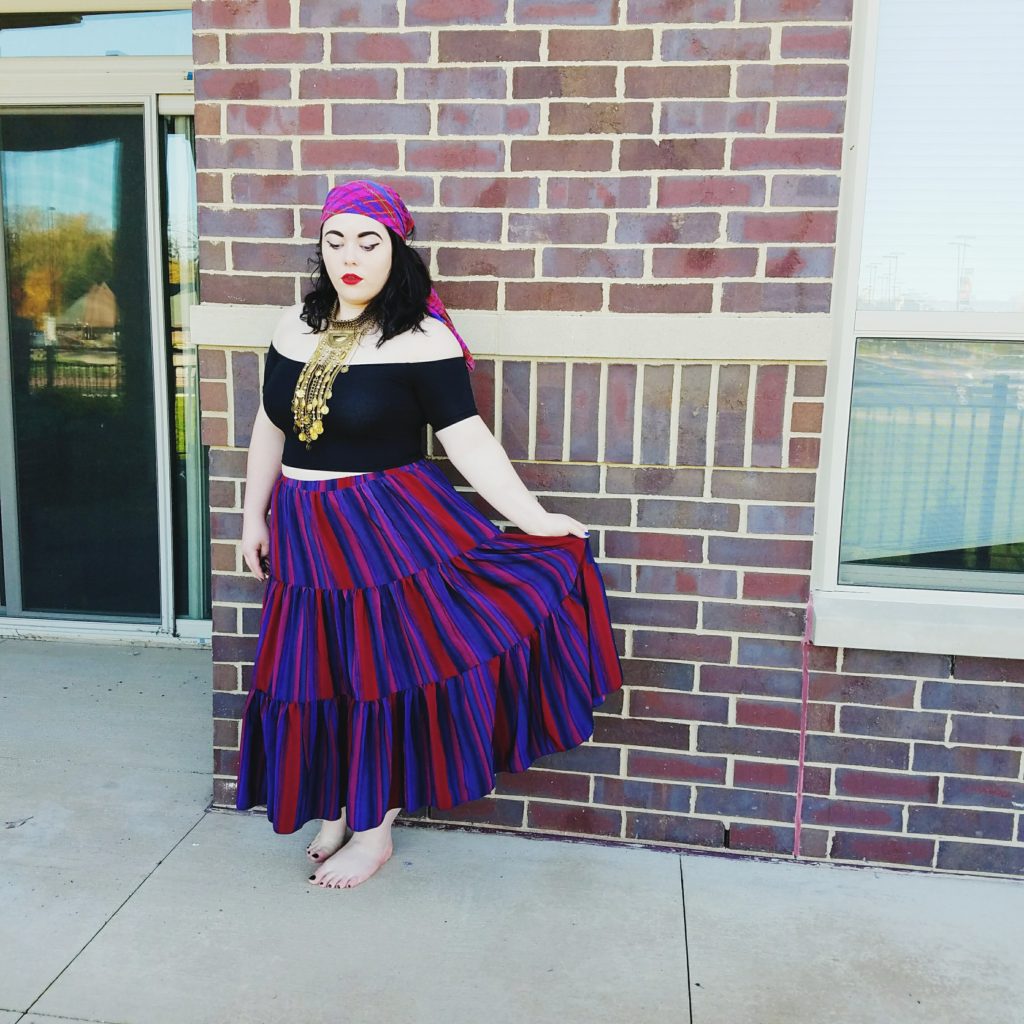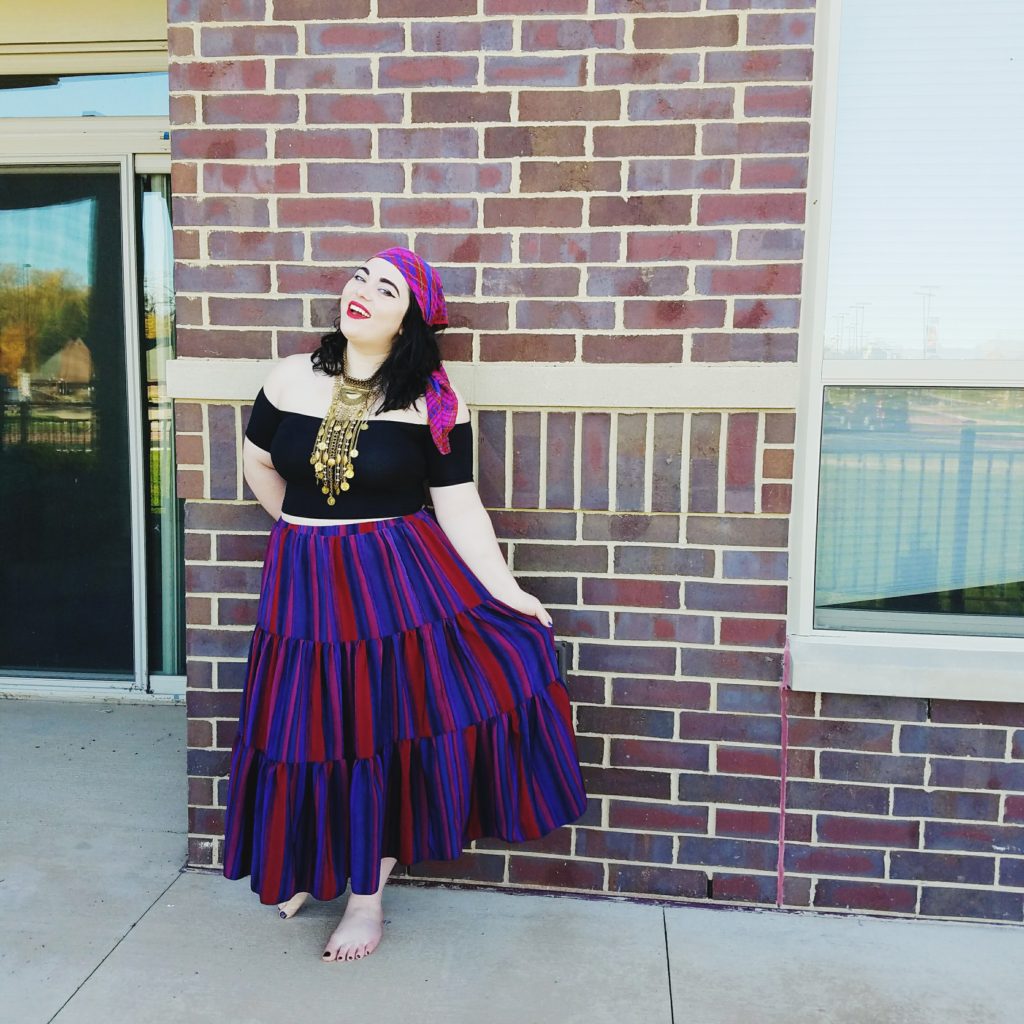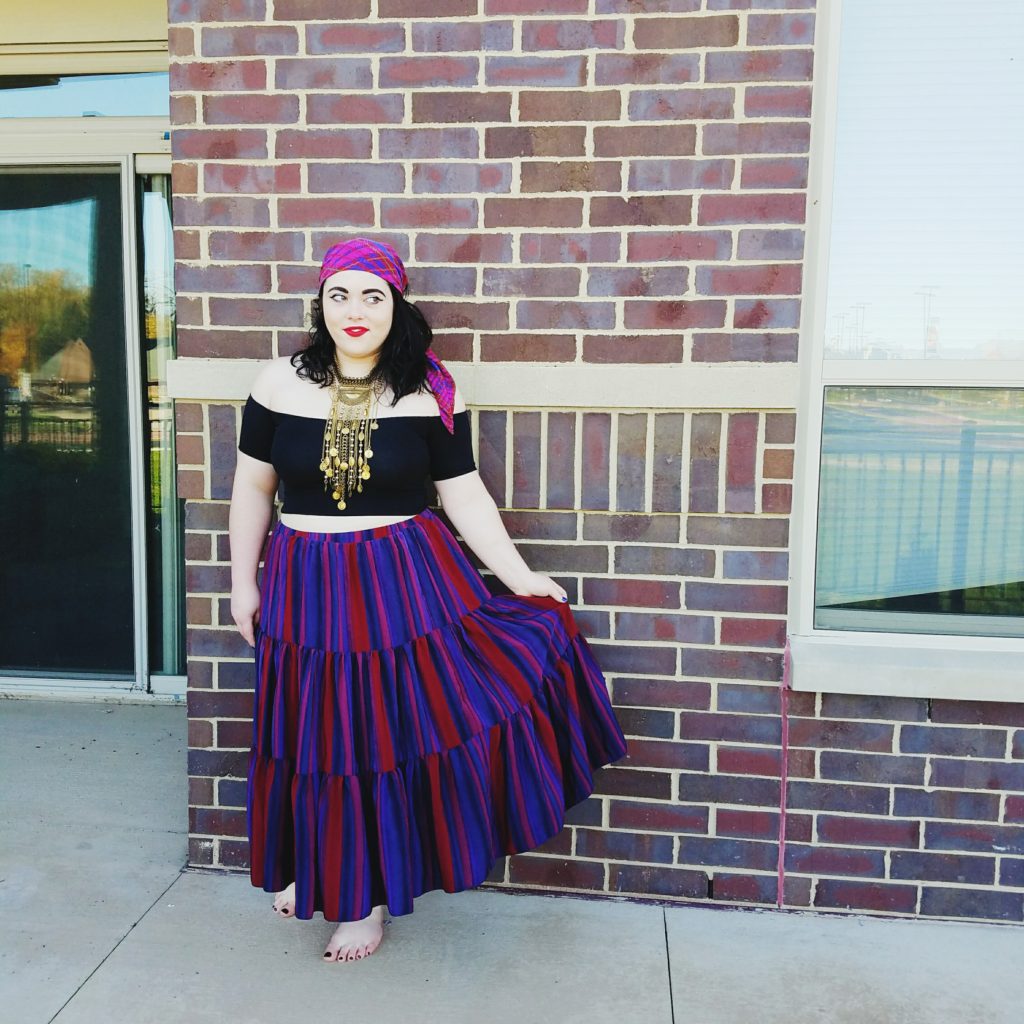 Add some cute black ballet flats to make this look trick-or-treat appropriate. Fun Fact: A gypsy costume or a pirate has always been my favorite look to put together quickly. You can usually find items to build both in any closet and they are easy to make warmer by adding more layers of skirts or longer tucked tops. Some Wisconsin Octobers can be pretty chilly!
Throw one of these pretty pairings together and get spooky this weekend without breaking the bank!
Have any go-to costumes of your own? Comment below and tell me what you love to be!