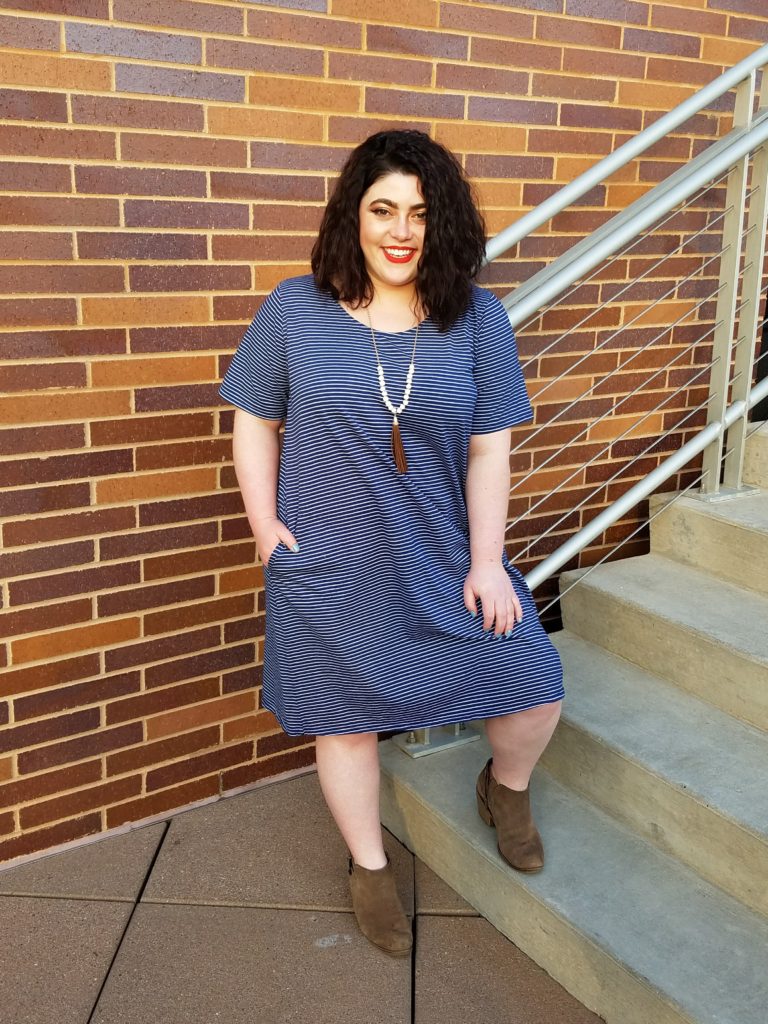 What a wonderful past week of spring style! I spent time working at z.bella, walked in the Moda Fashion Show and did some shopping for my trip! The boyfriend and I will be spending this week planning for and taking our first trip to AZ to do some hiking, relaxing, museum hopping and general recharging.
I'm going to be taking a little break from updating the blog for the next two weeks to fully enjoy my vacation so follow me on Instagram or Facebook if you want to see trip highlights!
I've been trying to rebuild my closet from spring as I am totally not ready for hot, sticky weather. Hopefully, I can find some unique pieces to freshen up my wardrobe while I am in Arizona. I am officially obsessed with the outfit that I wore in the fashion show from z.bella. Comfy cotton dresses with pockets are totally the way to go if you want fashion and function without sweating your butt off.
Check out the details for the outfit here: Dress and Necklace: z.bella boutique – Booties: Kohls (similar)
Packing and planning are always a great reminder that regular self-reflection and recharging time is so important. All the work, deadlines, obligations and seeming necessities will always be there when you get back!!
I can guarantee you will not be thinking about how productive you were at your office job when you are lying on your deathbed! (Harsh reality).
Prioritizing what is most important to me is something I am forever working on hence a little social break to make sure I am following a path of contentment, boldness and magic!
If you haven't recharged your own batteries in a while THIS is your official reminder to DO SO!!
Catch you back here in two weeks!!!
With Brawn, Bravery, Beauty and Brains –
Katrina