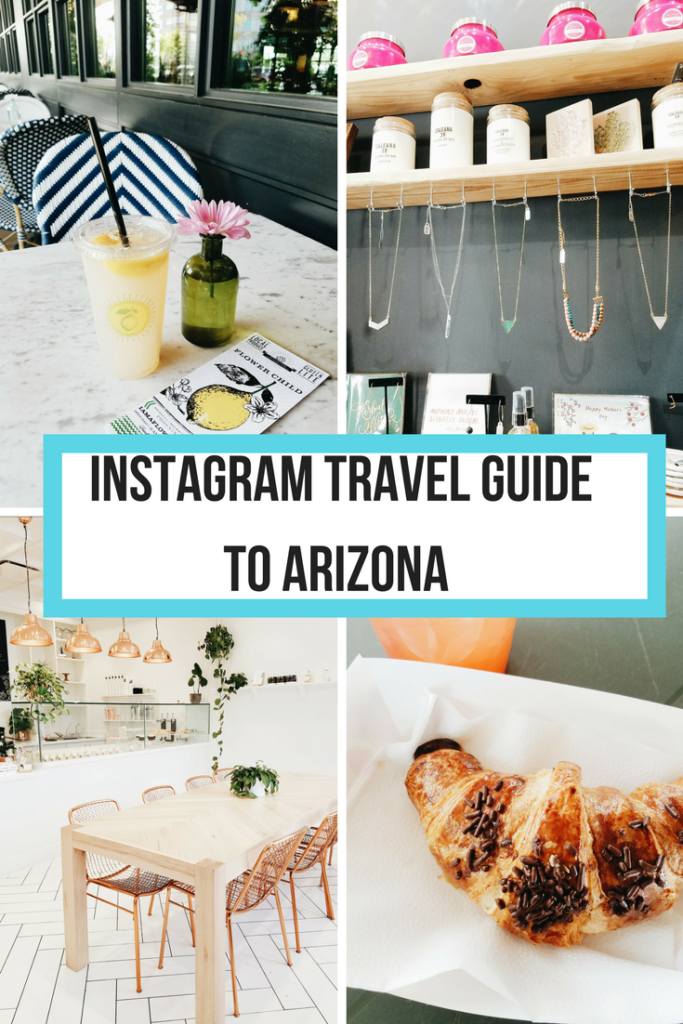 Finding pretty locations and popular places to explore is important to me when I travel. If there is a shop, restaurant or location that fits my aesthetic and has a product that is legendary, I HAVE to check it out if I am in town. It can be hard to find these hotspots without scouring the internet for days and who has time for that before a trip? Introducing inspo + co grammable guides!
These guides are set up to showcase Instagram-friendly hotspot locations so that you don't miss a single popular place or pretty photo opportunity while in a new city.
Don't settle for tourist trap garbage anymore! Expect to go off the beaten path and find real local gems that you won't be able to find anywhere else.
You can trust that any location in a grammable guide will lead you to a dreamy photo opportunity, insta-famous product, unique shopping experience or a historical must-see.
Enjoy this Instagram travel guide to Arizona!
Shopping
1437 N 1st St. Phoenix, AZ 85004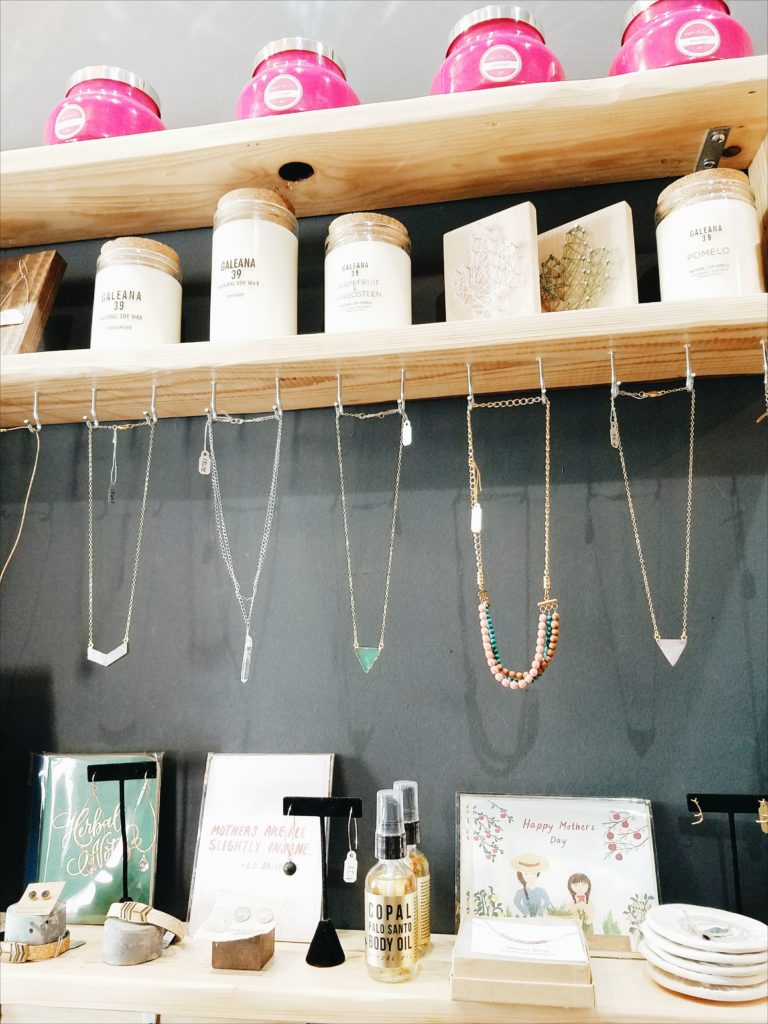 A kitschy little "rustic-chic" boutique, Bunky Boutique is brimming with fun, unique items. AZ locals say this shop is the perfect place to buy a great gift for almost any occasion. Expect to find non-touristy t-shirts, pretty cards, charming jewelry, whimsical accessories and a nice little baby and men's section too. Ask at the counter for more local shopping options and they will give you a store-made map filled with directions to the best boutiques and restaurants in Phonix – a total shopper's dream! If you need a break from browsing, look no further then right next door. Bunky is attached to a local coffee shop so you can get a fix for both your caffeine and shopping addiction.
100 E Camelback Rd., Suite 168 Phoenix AZ 85014
Talk about a strong aesthetic! Local Nomad screams desert chic with a dash of hipster charm. Browse through their curated collection of handmade items sourced primarily from "makers, artists and independent designers all over the world". Fill your basket with luxury soaps, incense and skincare products before turning your attention to their small, but mighty clothing section. Close your eyes and pretend you have enough money to buy everything in the store and then float back to reality as you realize that money aside – it all couldn't fit in your carry on.
10 W Camelback Road, Phoenix, AZ 85013
One of my favorite stops in all of Pheonix, this legendary boutique makes it easy to find a souvenir for EVERYONE on your list.  While the shop doesn't carry many vintage items, it's clear they haven't been voted "best boutique since 2006" for nothing. Clothing, kitchenware, locally handmade jewelry, stickers, pins, party favors – you name it, they probably have the cutest version of it that has ever existed. The varied selection of on-trend jewelry and collection of biting enamel pins alone makes it a must shop. The streamlined building, friendly staff and complimentary beautiful gift wrapping don't hurt either.
Hang out
721 N Central Ave, Phoenix, AZ

A Saturday Phoenix tradition, make time to stroll around the bustling Open Air Market. Grab some tasty fresh breakfast from a vendor stand, watch a live cooking demo at a small stage in the middle of the market, browse handmade jewelry and enjoy the sun from the shade of the market pavilion. To make the experience a little sweeter, grab a freshly squeezed mango lemonade before you start browsing the rows. Local market farmers say it's the best lemonade in the state.
801 N 2nd St #100, Phoenix, AZ 85004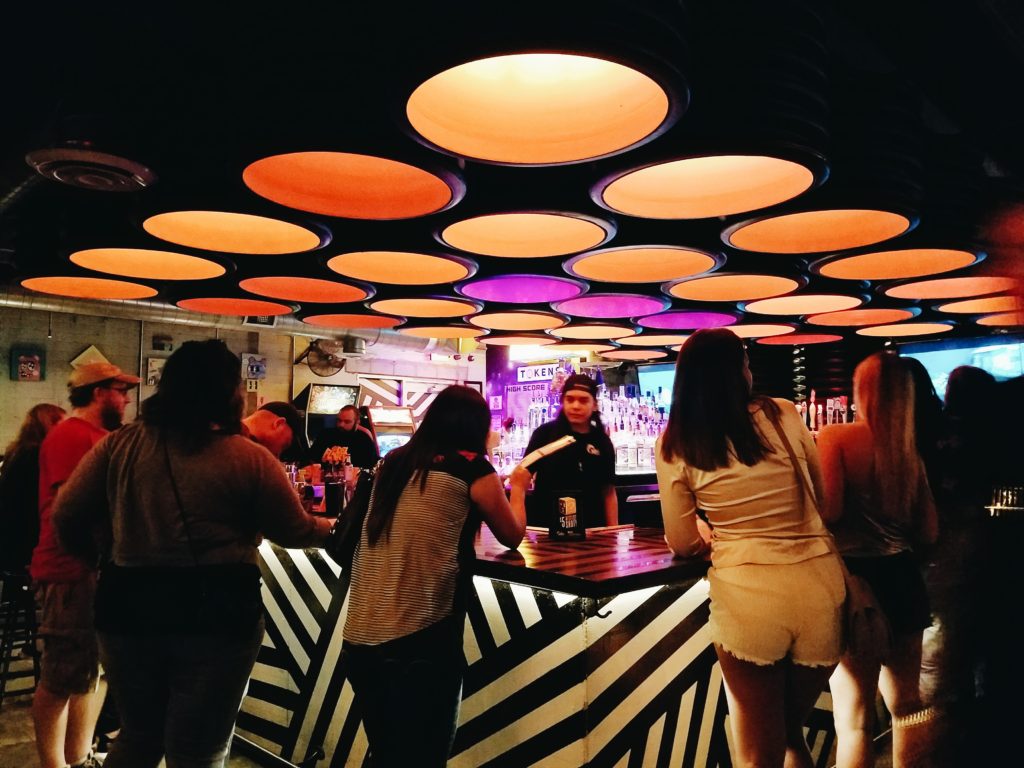 People watch while playing vintage arcade games all night long at Cobra Arcade. With a steady flow of inventive drinks and craft beer, the local crowd easily jumps between buying rounds and challenging each other to pinball competitions. The outdoor patio stayed busy with a steady flow of new patrons talking to friends or waiting to get a snack from the nearby food cart.  Gameplay is easier with small tables situated all around the arcade so players can easily watch their drinks while testing out vintage favorites. Don't forget to take home a trademark arcade play token, stamped with a crisp king cobra – about to strike.
1625 N Central Ave, Phoenix, AZ 85004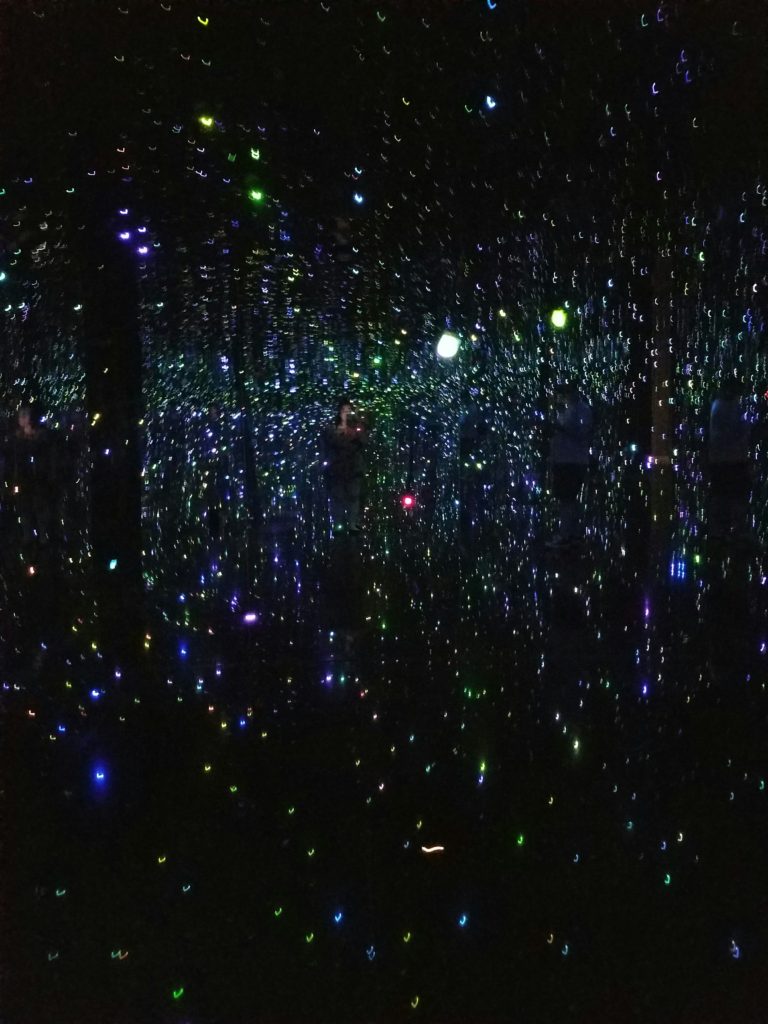 It would be easy to spend a whole day at the "Southwest United States' largest art museum for visual art". With an extensive collection ranging from modern to European to Western American and more – this museum is a real treat. Do not leave AZ without experiencing artist Yayoi Kusama's You Who Are Getting Obliterated in the Dancing Swarm of Fireflies, a permanent exhibit in the museum since 2005. This expansive work gives the real feeling of free floating through space, evoking equal parts disorientation and calm.  After exploring such a captivating sensation, it's easy to understand Kusama's cult following.
National Treasure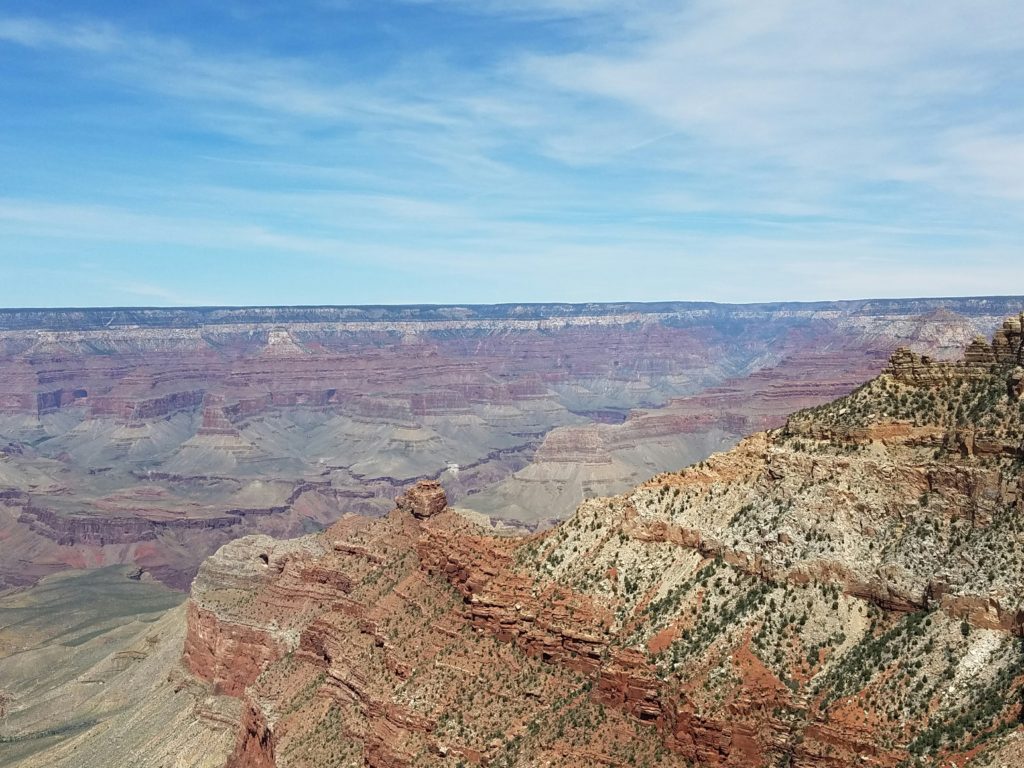 This vast national monument is worth visiting at least once to bask in the absolute magnitude of the landmark with your own eyes. The south rim of the canyon is only about a three and a half hour drive from Phonix and makes a great day trip if you take it slow and explore some cities along the way like Jerome or Prescott. There isn't a single "bad" view from anywhere at the canyon, so slather on some sunscreen and be present in some of the best nature in the whole state.
Eat
100 East Camelback Road, Phoenix, Arizona 85012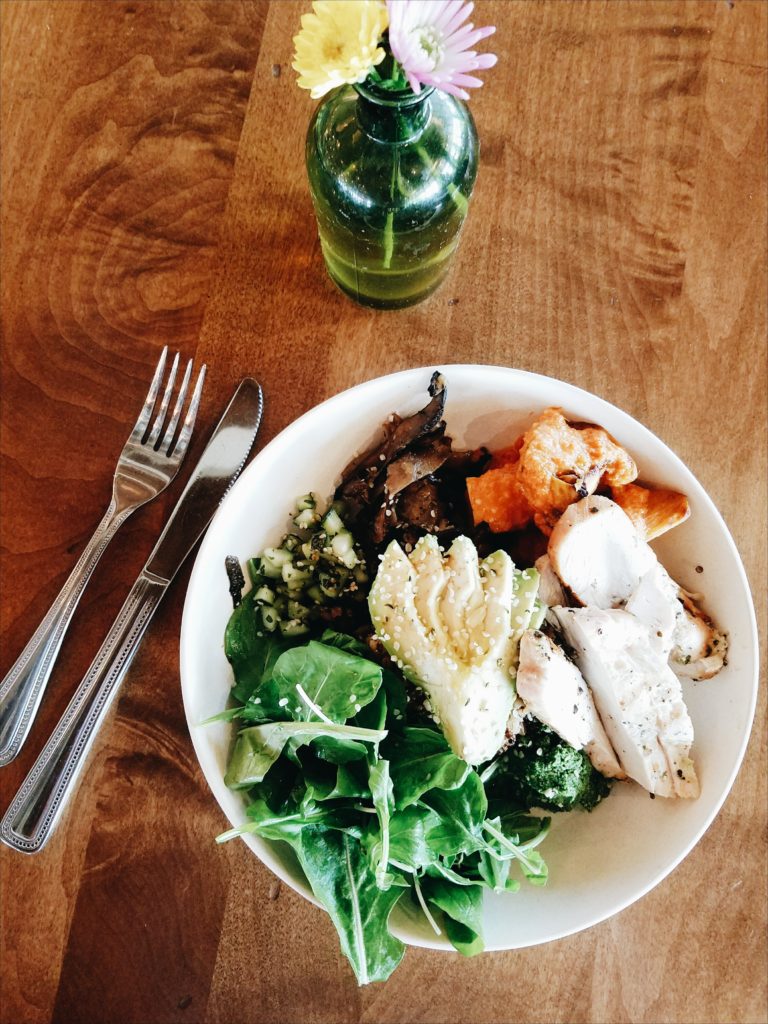 Flower Child lives by their motto of "healthy food for a happy world". Here you can find yummy meals made with organic produce, additive free proteins and locally sourced ingredients. With a small, but mighty menu – almost every offering can be modified to be vegan/vegetarian or gluten free. Add natural grilled chicken to their "Mother Earth" ancient grain bowl and experience a veggie-based meal that surpasses the taste of any burger and fries. Sip the rotating house-made lemonades from the self-serve lemonade bar. Flavors like "cucumber melon" and "rosewater", elevate a  basic summertime drink to something exceptional.
7033 E Main St #100, Scottsdale, AZ 85251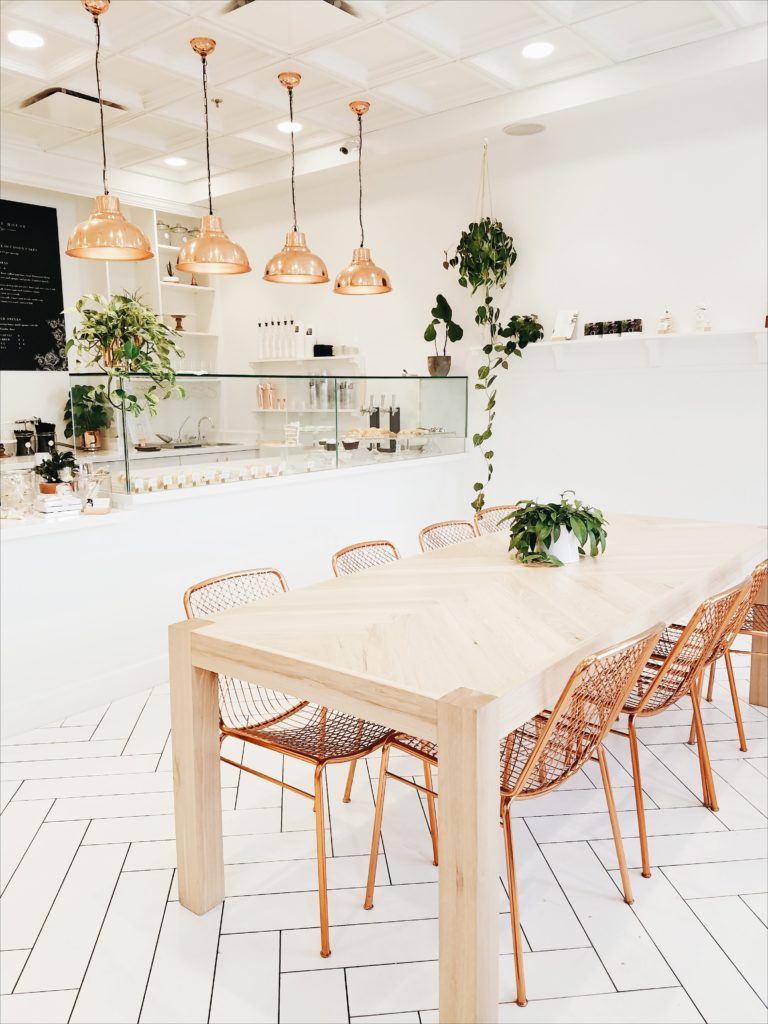 Ruze Cake House is a pretty little dessert shop brimming with Instagram-worthy photo opportunities. Every corner has been decorated to perfection in a trendy clean and metal accent theme. Choose from an array of gourmet macaroons, cupcakes, cookies, pie or cake slices – you can't go wrong with a single selection. Then top it all off with an order of their signature prickly pear boba tea, served in a pretty rose adorned to-go cup. Before you go, don't forget to pose under the neon "Taste the Roses" shop sign with all your treat choices to make your visit complete.
2325 N 7th St, Phoenix, AZ 85006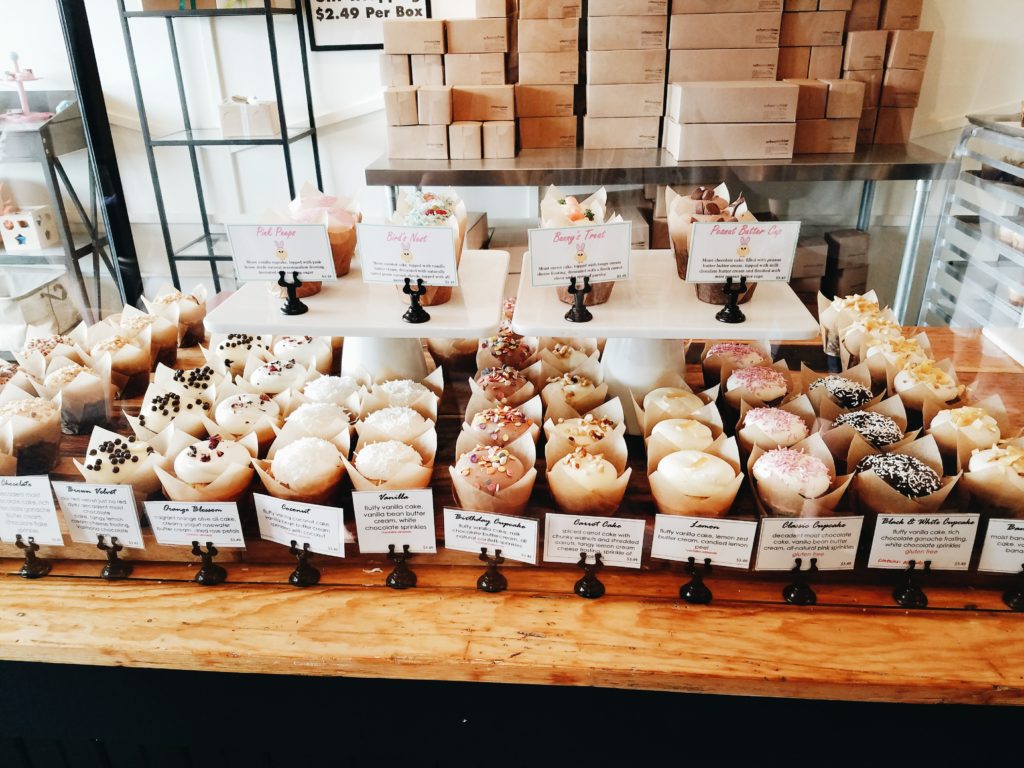 At UrbanCookies it's always "a good day to have a good day" as their front door explains. It's hard to have a bad day after eating award winning cupcakes! Under the name "Ollie Cake" this location's cupcake skills were put to the test and prevailed on the Food Network's popular cupcake competition show Cupcake Wars. After trying their brown velvet cupcake – it was easy to see why they won. Super rich, moist cakes, smooth frosting and just the right amount of sweet keep AZ locals always coming back for more. Pro-tip: visit this bakeshop during their regular Monday Happy Hour and get half off all cookies and cupcakes from 3-6pm! A good day indeed!
Enjoy exploring Arizona!