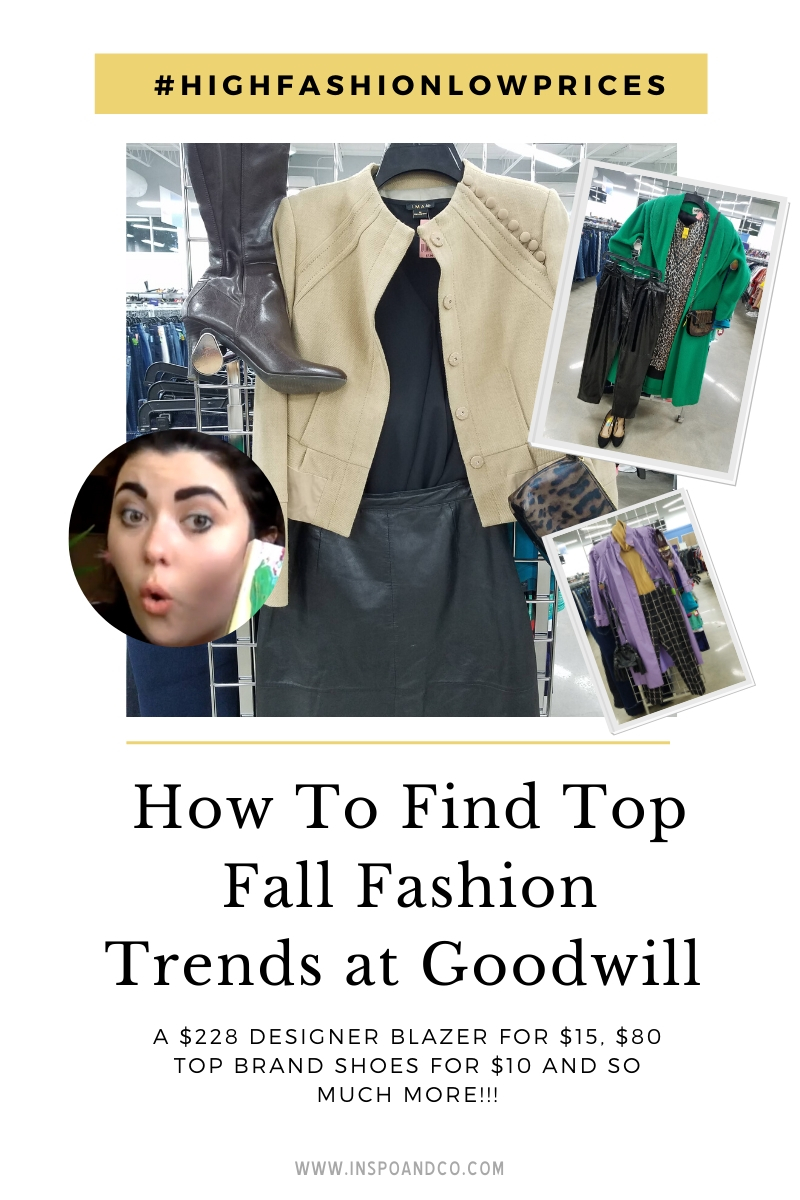 As a stylist,  I like to mix a lot of trends into my wardrobe. Everytime I post an outfit picture on Instagram I get messages from women who want to find similar items for themselves. People are always shocked when I say that I get most of my clothing from Goodwill! There's a misconception that thrift stores only carry old or out-of-style clothing or that it will take hours to find anything "good".  In order to squash those rumors, I partnered with Goodwill to show how easy it can be to thrift a trendy look at a fraction of a high-fashion price! I recently visited my local Goodwill Middleton location and challenged myself to style five "High Fashion, Low Prices" looks featuring the latest fall trends in an hour or less.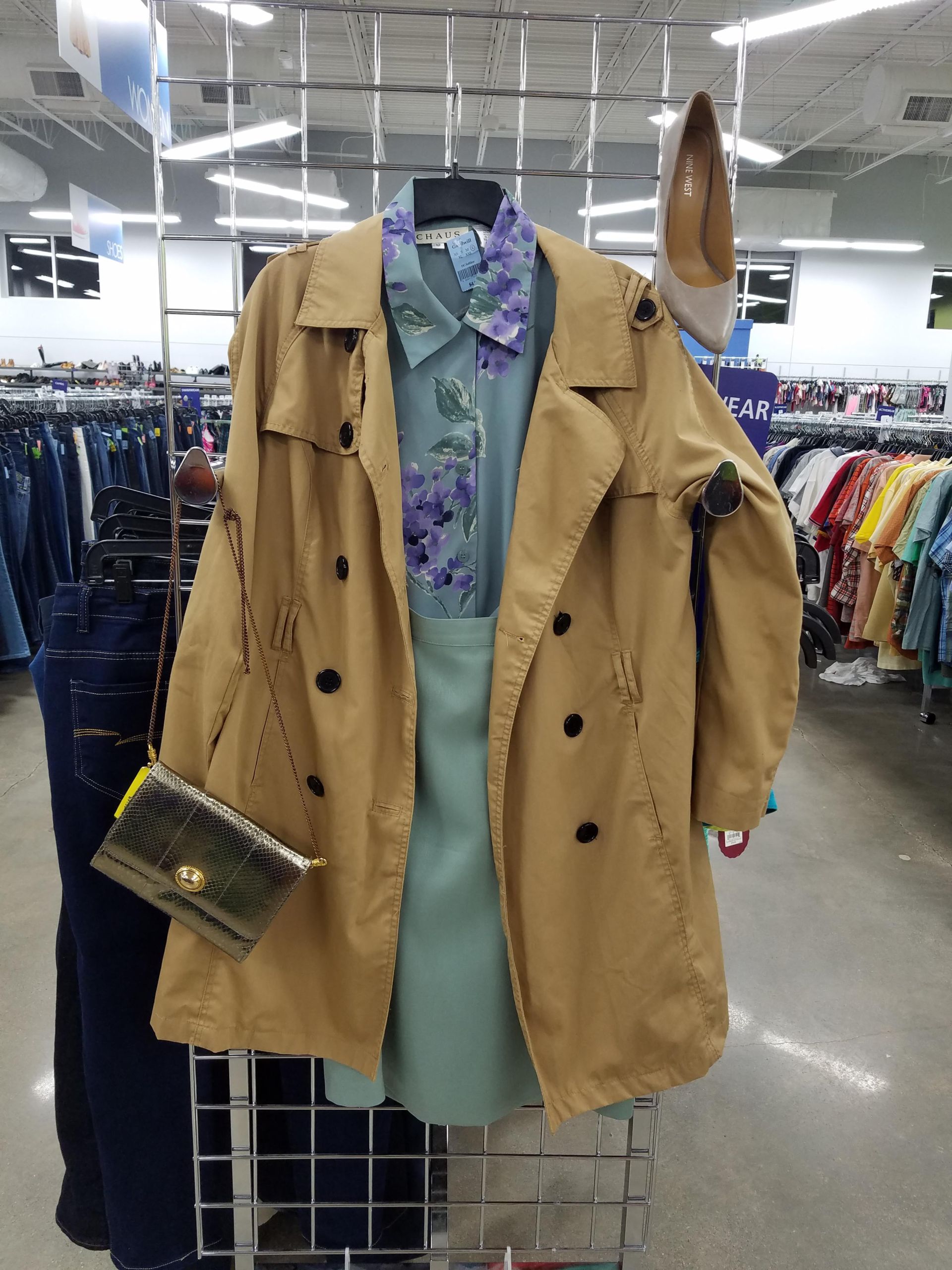 This fall some of the biggest trends are going to be:
Tiny Purses 

Pistachio and Shades of Green

Winter Floral – or Dark Floral Patterns

Animal Prints

Workwear including Blazers 

Leather on Leather

Long Coats
Armed with a fashion wishlist and my trusty phone stopwatch, I set out to explore the store and see what I could find. I was able to put together seven full fall trend outfits in an hour and ten minutes, but for the sake of the challenge I put together a roundup of my top five looks over on the Goodwill blog.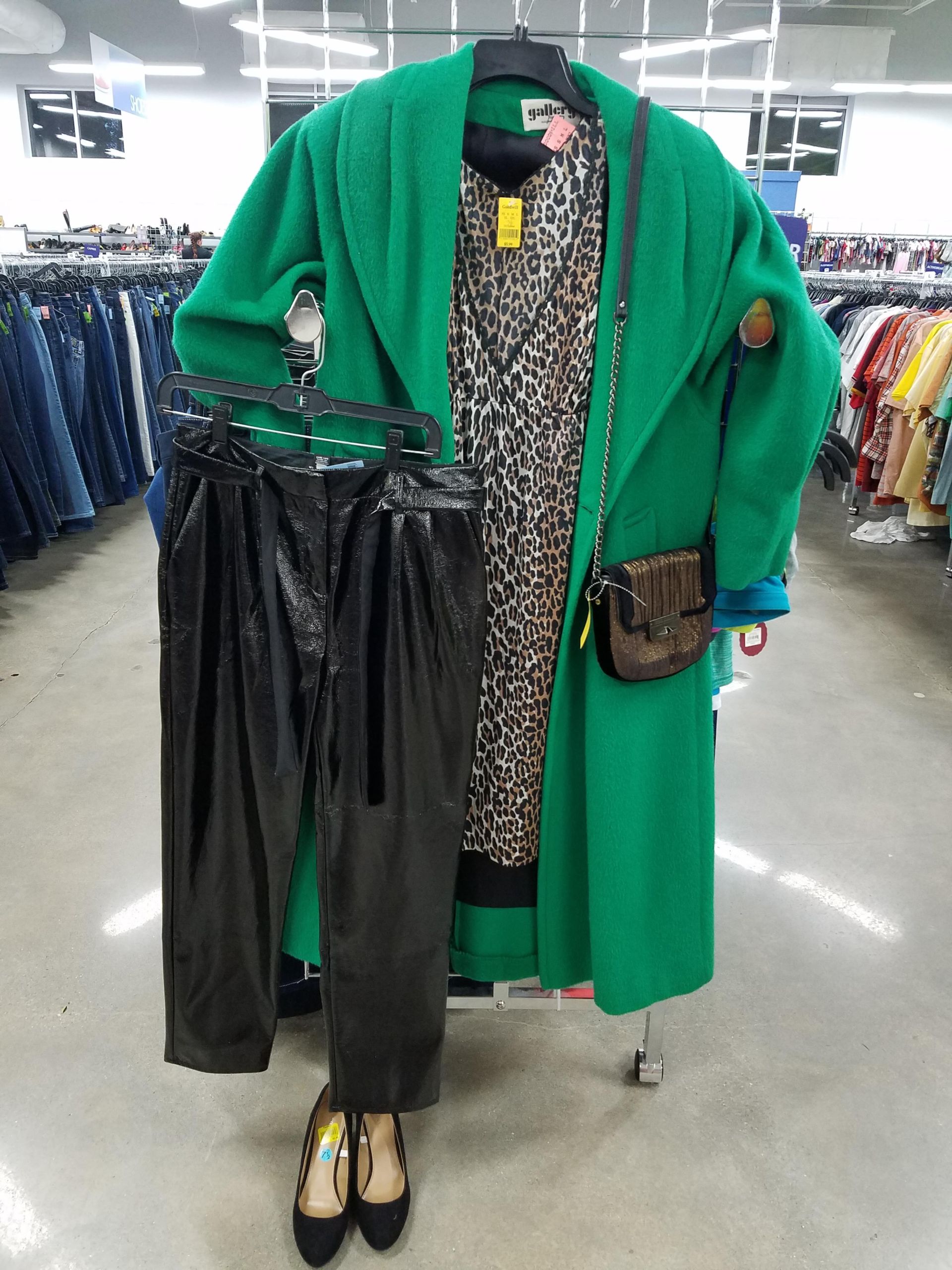 During my visit to Goodwill I was shocked to find a BCBG Maxazira workwear blazer for only $15 when it originally retailed for $228, a Who, What, Wear pair of pants for $10 with the original tags still on them and some buttery Nine West heels for only $7…just to highlight a few of my favorite items from my trip.
The next time you want to work fresh style into your own closet – why not give Goodwill a try? Secondhand is sustainable, gives back to your local community, is extremely affordable, has fashion-forward options and takes the same amount of time to shop as going to a typical retail store. 
For more secondhand inspo, follow me on Instagram @inspoandco to see my next #HighFashionLowPrices adventure!