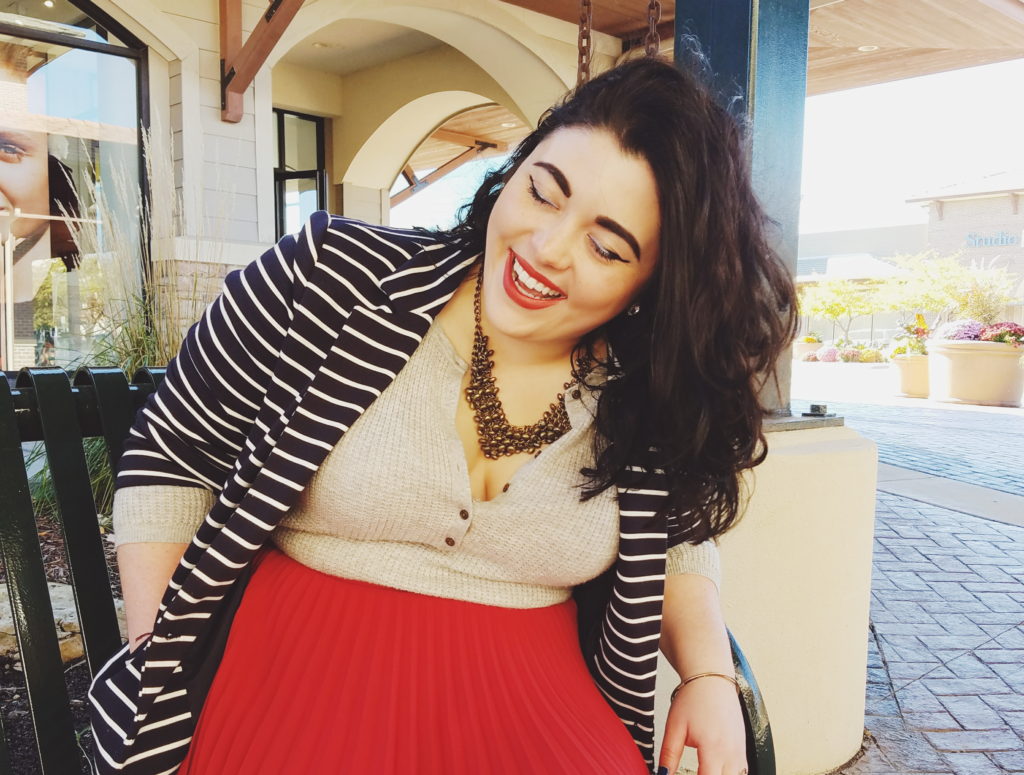 I cannot believe it is almost November. Time seems to be flying towards the end of 2016 and I feel like 2017 will be here before I know it!
2017 GOALS!
Some sort of crazy energy has been pushing me towards setting really great life and blog goals so that I can be all set to implement them in the new year.
Collaboration Crazy
One big blog goal is to do more collaborations with other cool companies. It's so exciting to finally announce an awesome partnership with the bubbly Kyira Hauer from Kinda Kreative. I was drawn to Kyira though her Reclaim Beauty body positivity project and after our first in-person meeting I knew we just "got" each other.
Kyira had already been doing some great work with eating disorder recovery center Walden Living and so when she asked me if I wanted to get on board with some of their events, I jumped at the chance!  The first event in our "Table Talk: Creating Change Through Conversation" series will be on Wednesday, November 16 from 6 to 8:30pm. Tickets include a meal, drink, creative take-away session (lead by me!) and some powerful guided conversations about food behaviors and body image, especially around the upcoming stressful holiday season.
Grab your ticket here and join us for this self love event!
Styled Posts for You
Another one of my blog/life goals is to share more of my wardrobe with you! I officially received my stylist certification at the beginning of the year, but have always been obsessed with filling my closet with unique fashion that accurately represents my personal style.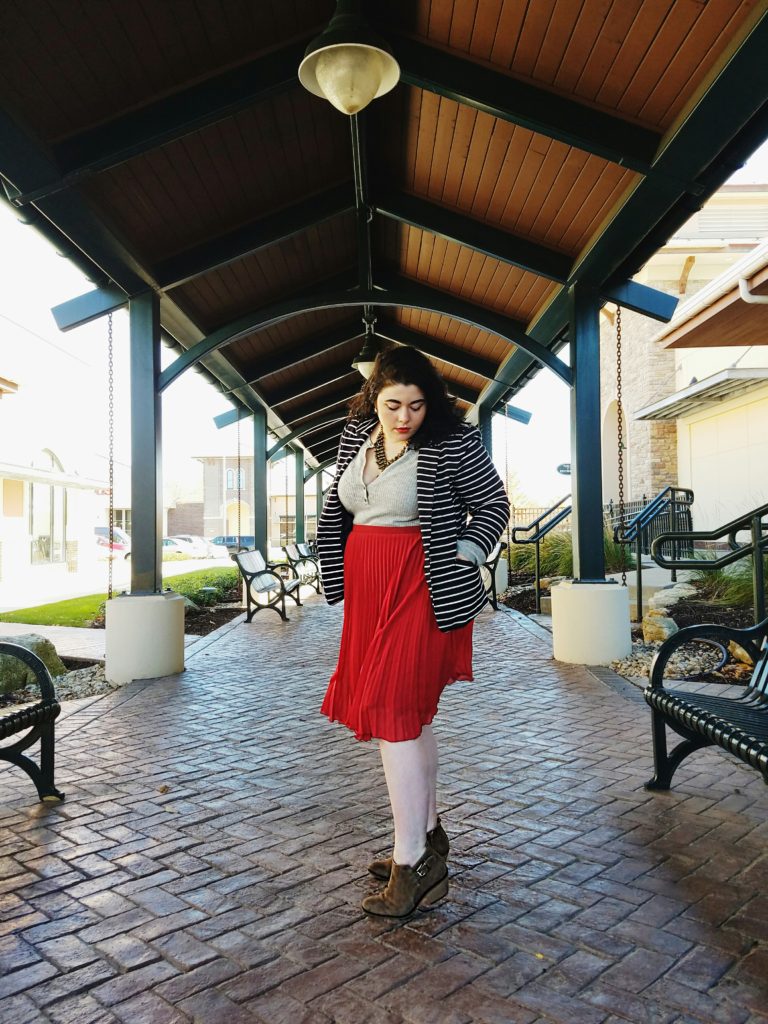 I just thrifted this cute little pleated skirt because it screamed "AUTUMN" to me in the best way! It was only made sense for me to bust it out during this great fall weather so a few days ago it made it's debut during a Greenway Station shopping and coffee break!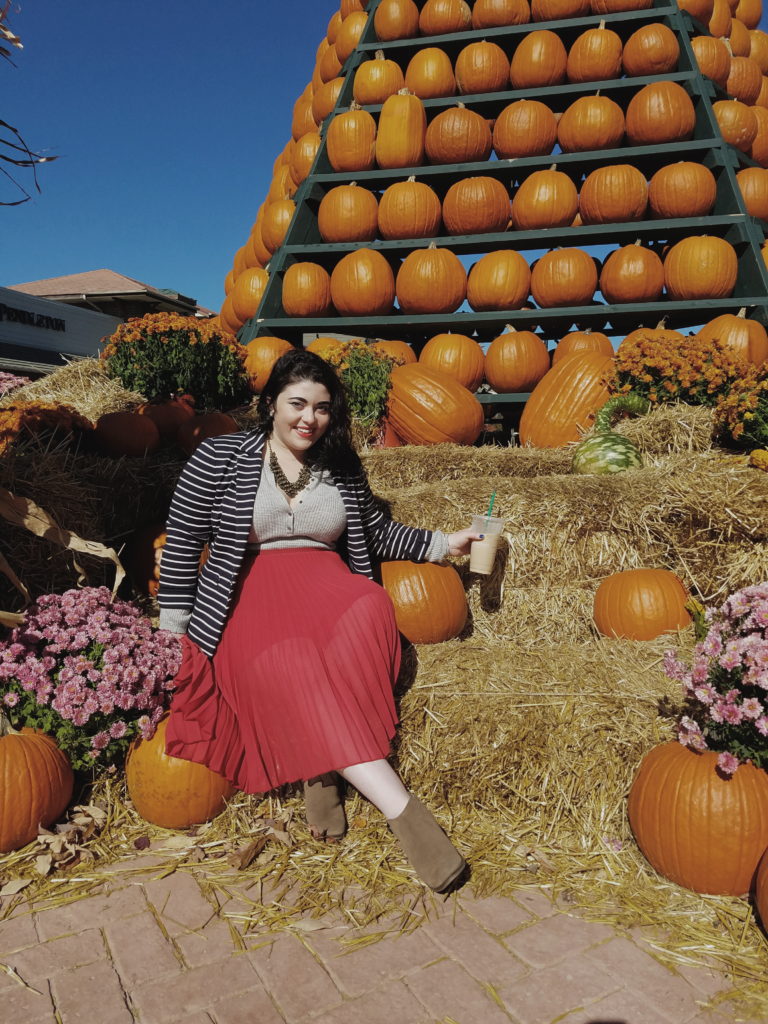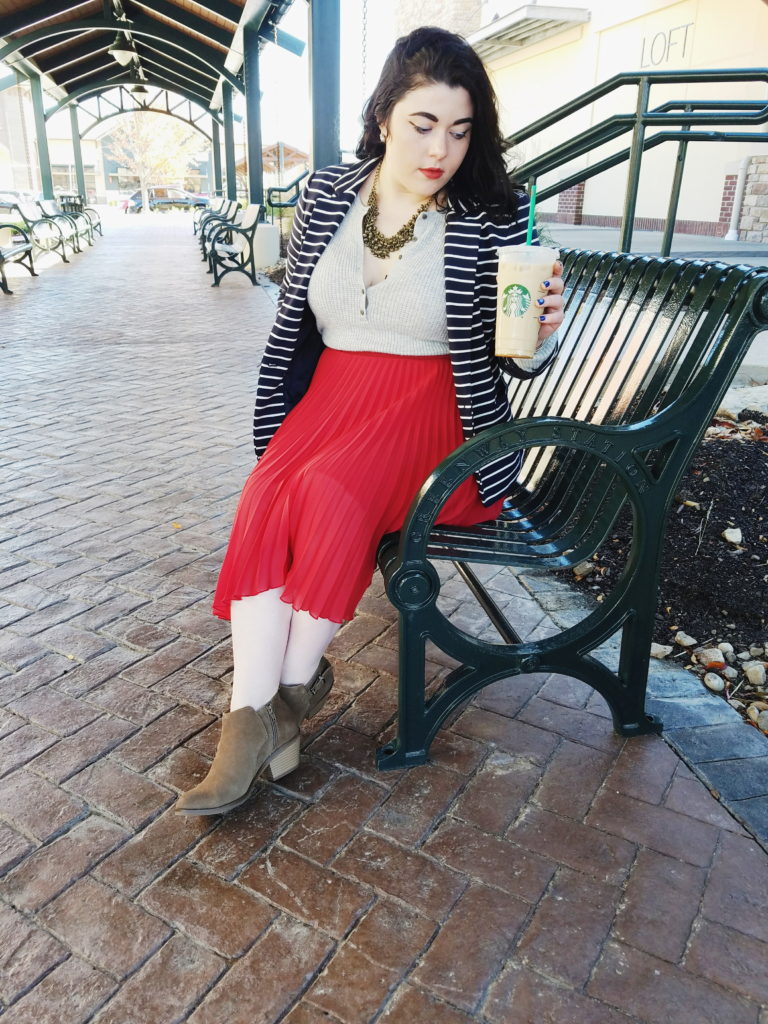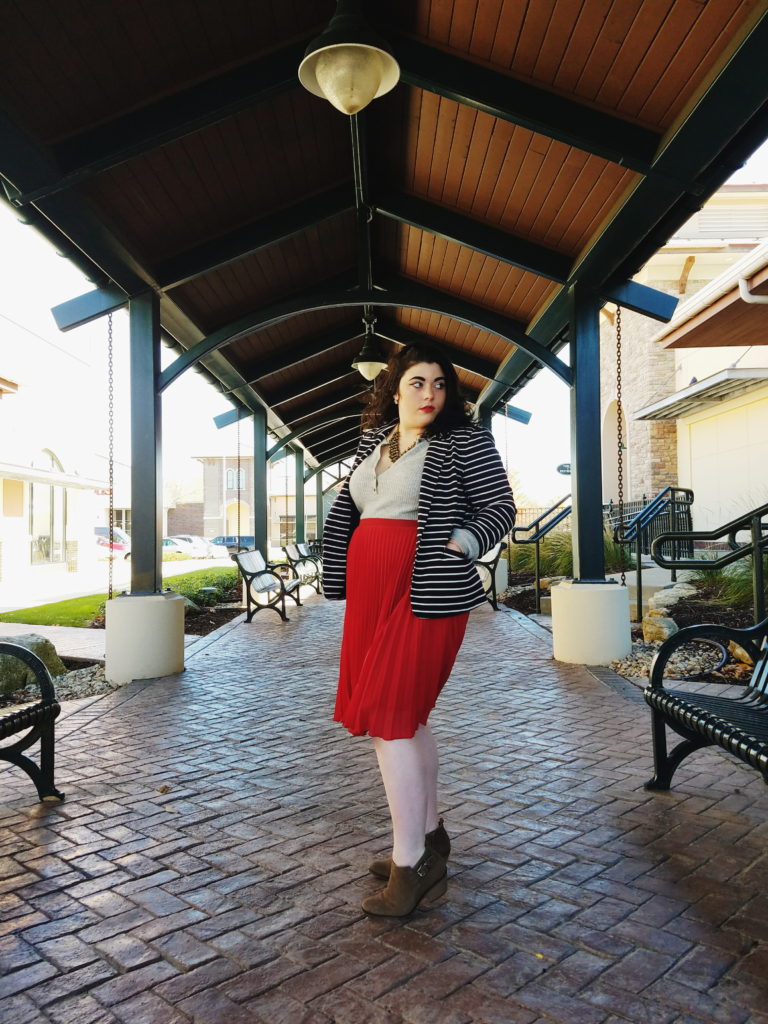 I'm looking forward to expanding my styling efforts, seeing you at more inspo + co events and getting uber ready for a bomb 2017! Any great goals that you've been working on?
||Jacket: thrifted, similar here || Shirt: Gap – last season, similar here || Skirt: thrifted, similar here || Necklace: World Market – last season, similar here || Shoes: Kohls –  I love these booties! Find them here||