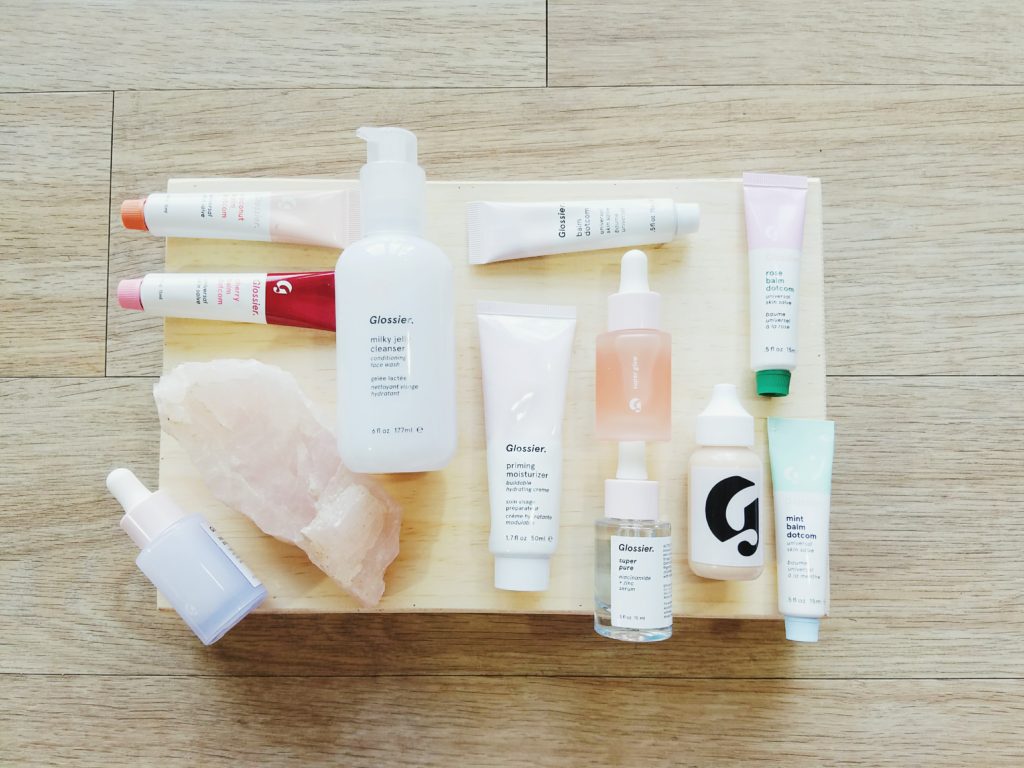 I'm a sucker for pretty packaging when it comes to almost any product. If it's minimalist, has flowers on it or reminds me of a gemstone – the odds of me buying it are almost 100%. I've unfortunately learned that really crappy products can also come in beautiful packaging. In an effort to get rid of clutter, I am trying to buy beauty products that are aesthetically pleasing and actually work too.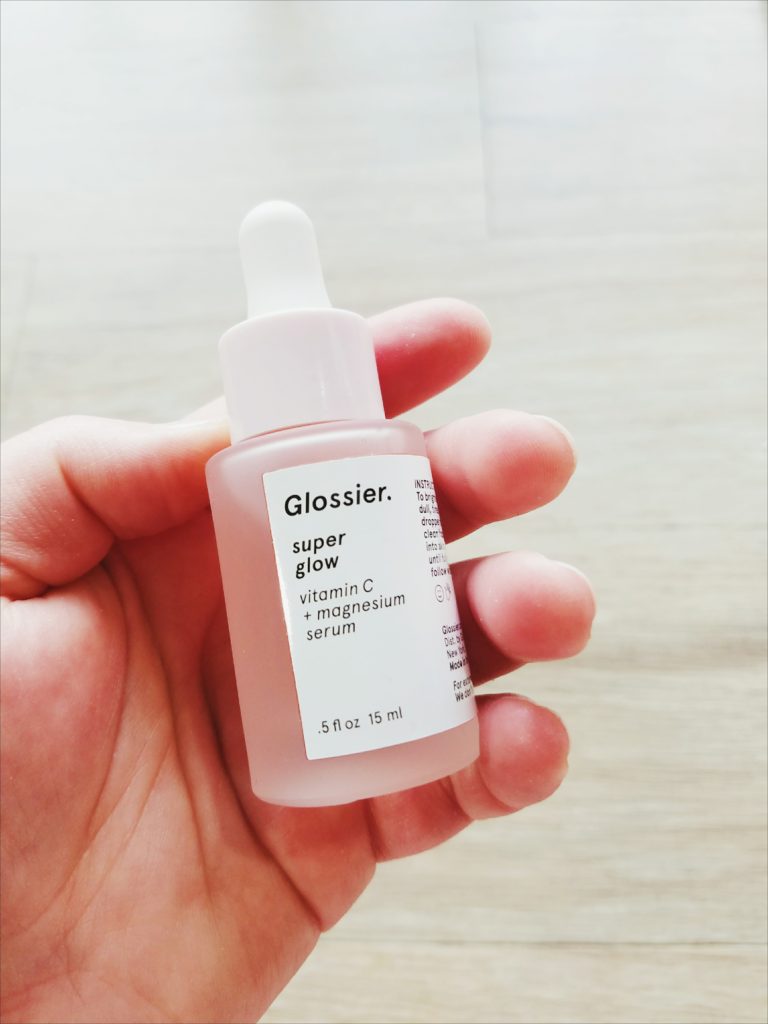 Pronounced "Gloss-ee-aye" – this brand made a huge splash when it was launched in 2014 by Emily Weiss. Emily had already made a name for herself in the fashion and beauty industry with her very popular blog Into the Gloss. The similarly named skincare and makeup line are made for the woman who wants beautiful, healthy skin – with a "no-makeup" makeup look. Glossier is touted as both makeup and skincare, suggesting that products when used over time – could improve overall skin health.
I had seen Facebook ads for Glossier and instantly became OBSESSED. Their vibe screams "cool girl from the coast who cares, but not too much."  I especially loved the option to decorate the products with pretty provided stickers to make each item your own. And the brands packaging of pink bubble wrap makeup pouches are the perfect combo of utility and pretty. Over the holiday season, I finally found a killer coupon for their website and had to place an order.
Check out my full haul here:
After having used the products for a full month, I can't say I hate any of them, but I definitely have some personal favorites.
Balm Dotcom – totally moisturizing. Literally like a hug for a sad chapped nose or lips – I am so glad I got the multipack of these little magic tubes because I've been using them like crazy.  The coconut and cherry flavors are so amazing! I'm dead. They smell like heaven.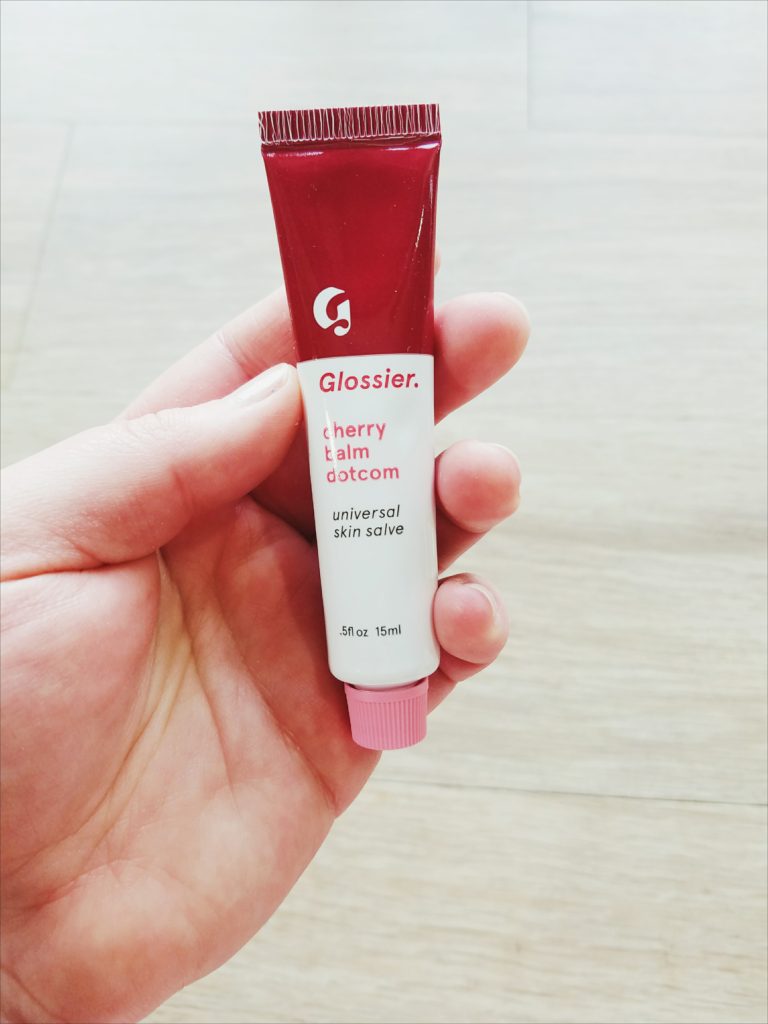 The Supers – A little extra magic. No matter how your skin is feeling, these power-packed serums will provide a needed punch. Super Glow helps out dull skin, Super Pure relieves stressed skin and Super Bounce brings life back to a dehydrated face.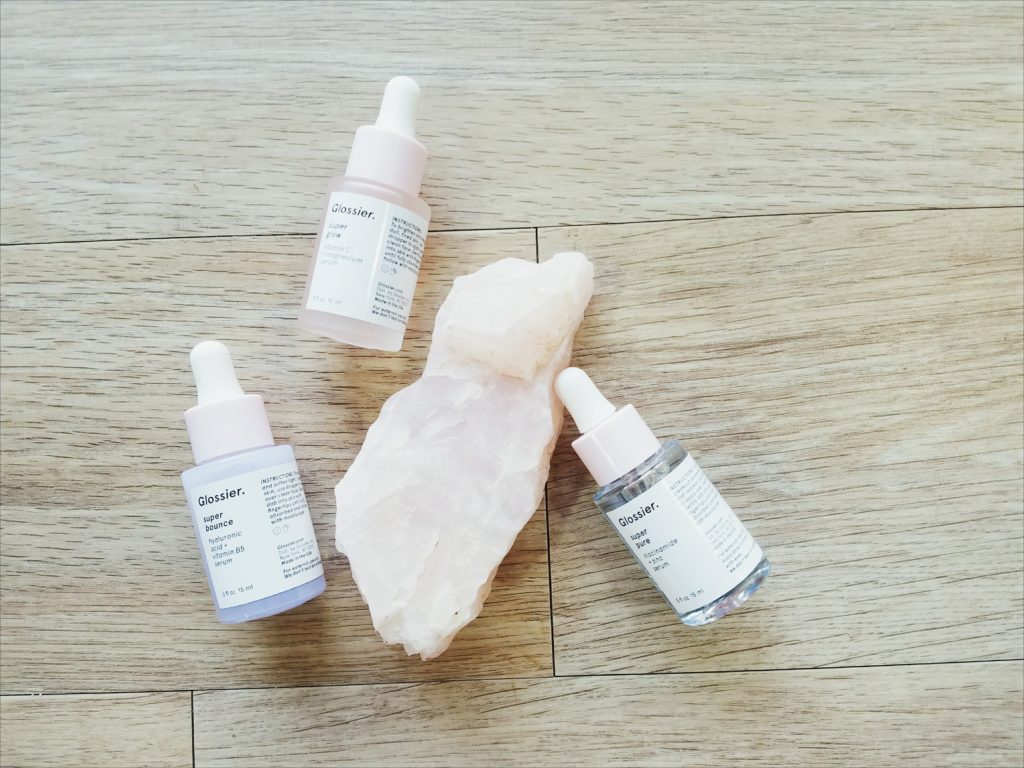 I've also been hearing amazing things about the wonders of Glossier's Boy Brow brow gel. With my decision to grow out my brows to pre-college, bushy fantastic – I feel like this might be the next buy on my want list.
Have you ever tried Glossier? What did you think of their products?
-Katrina