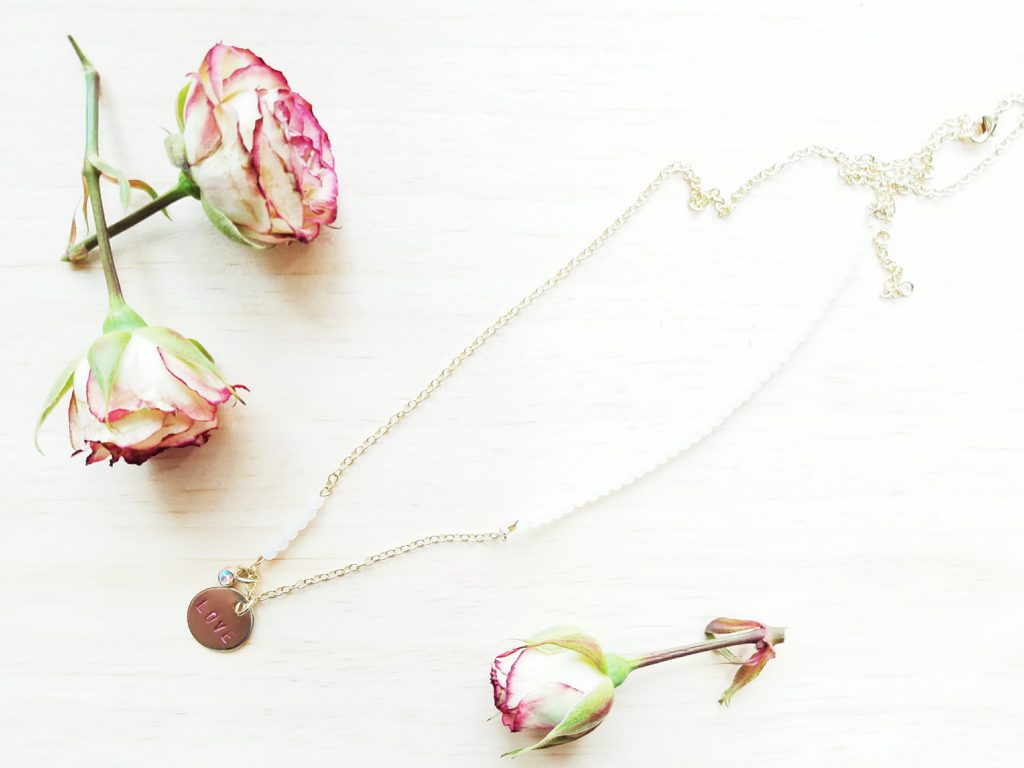 There is so much to love about this sweet hand stamped necklace. Make one for your best friends in celebration of Galentine's Day!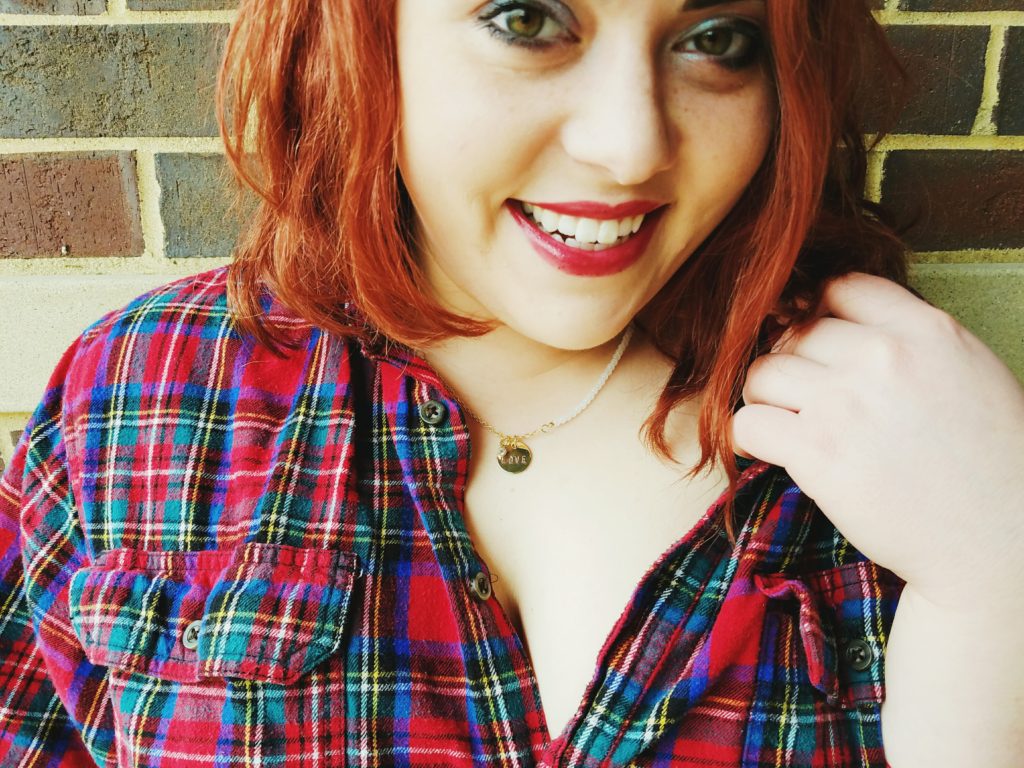 Here is everything you need to learn how to make my easy Galentine's Day hand stamped necklace using supplies from Micheals.
Supplies Needed:
Stamping Blanks with Jump Rings
Letter Stamp Set
Metal Stamping Hammer
Steel Stamping Block (you can use any hard surface as long as you are ok with hammering on it)
Necklace Chain (there are many lengths and style options at Micheals)
Rubbing Alchohol
A Small Pliers
Sharpies (in your favorite colors)
Scotch Tap
Additional: Extra charms or gems if you would like to add them!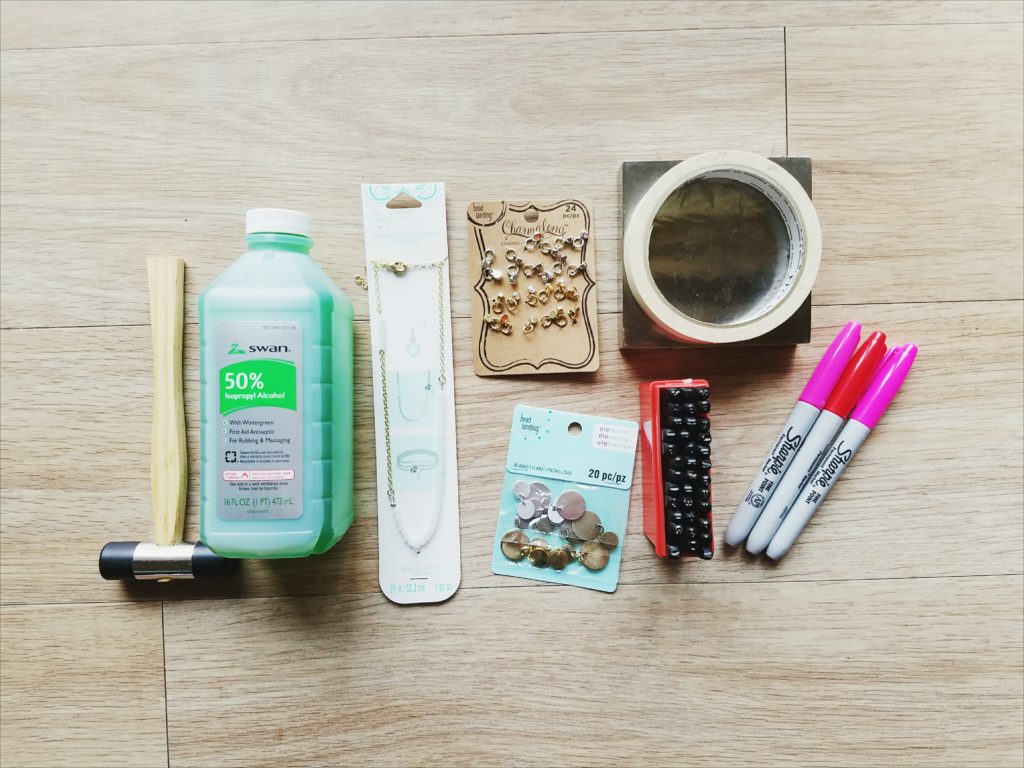 How to make a Galantine's Day Hand Stamped Necklace
Step 1: Start by using the pliers to open the jump ring and remove it from the stamping blank. Set the jump ring aside.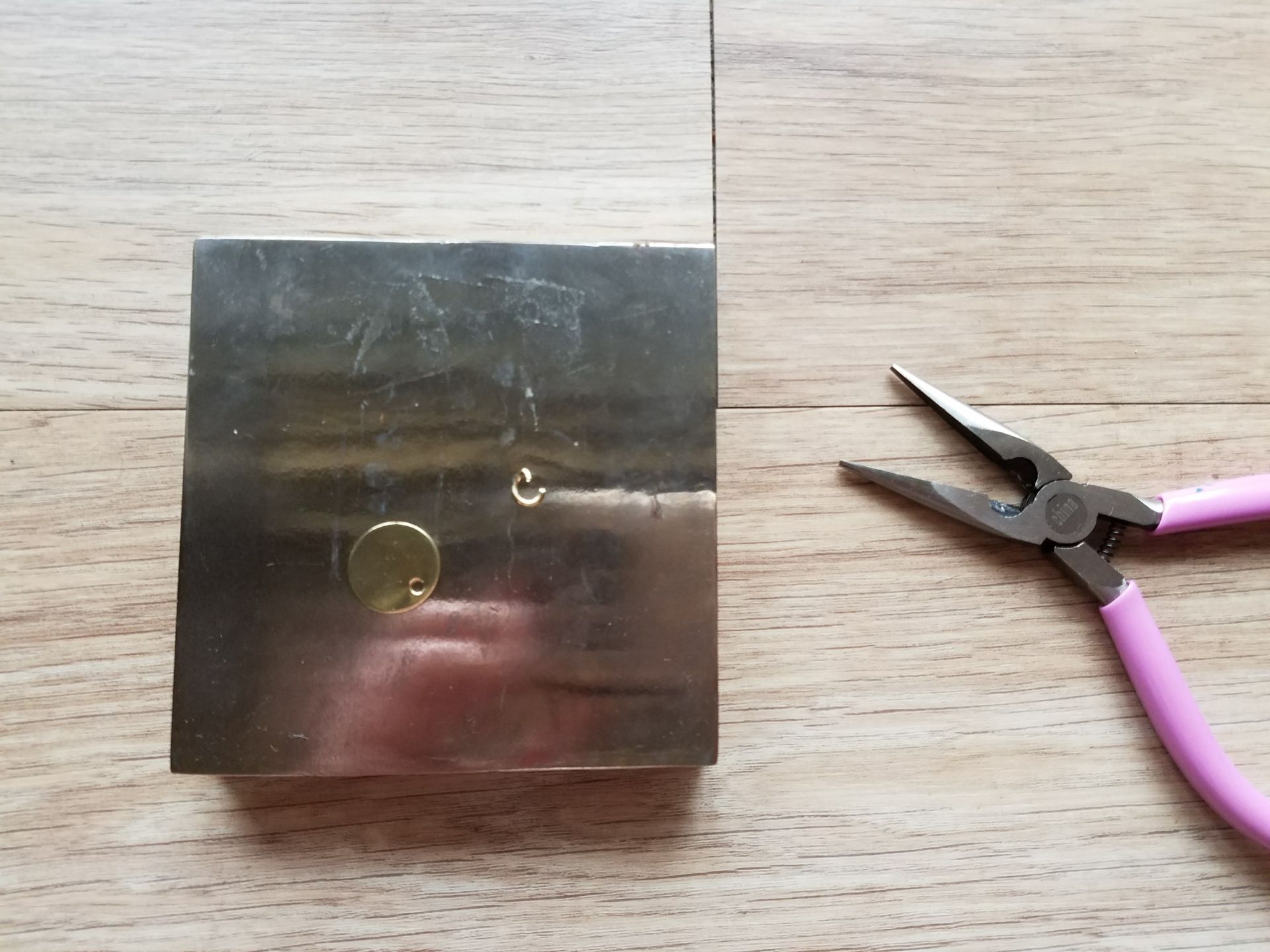 Step 2: Center your blank on your stamping block and use the masking tape to secure the top and bottom of the blank to the block. Leave the area that you want to stamp exposed.
Step 3: Select the stamps that you want to use. Line up your first letter and use the stamping hammer to hit down firmly on the top of the stamp twice. Make sure you are holding the stamp straight up to get a clean impression. Continue stamping each letter of your word.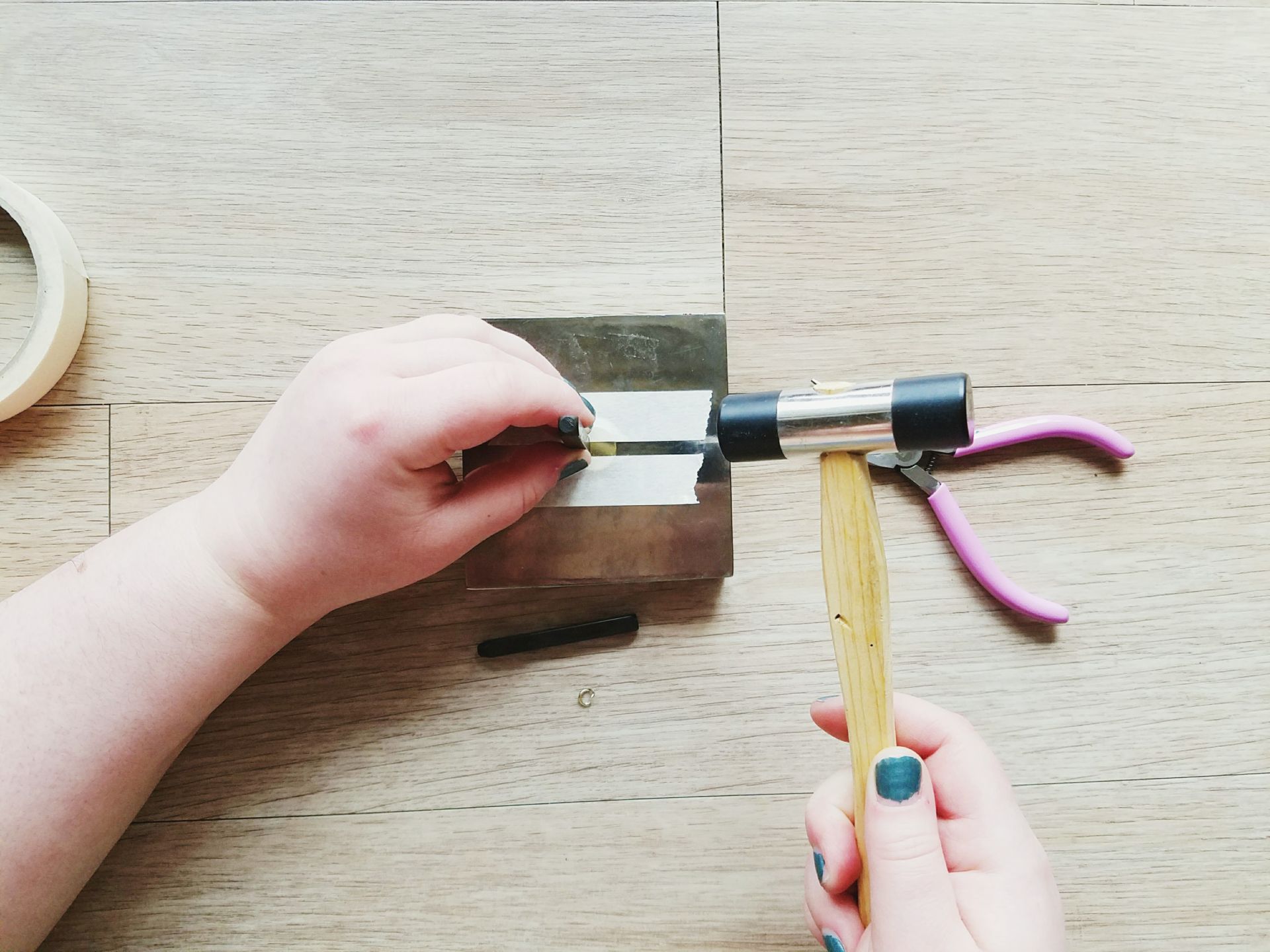 Step 4: Take a sharpie and color over the word you just stamped making sure to cover every letter.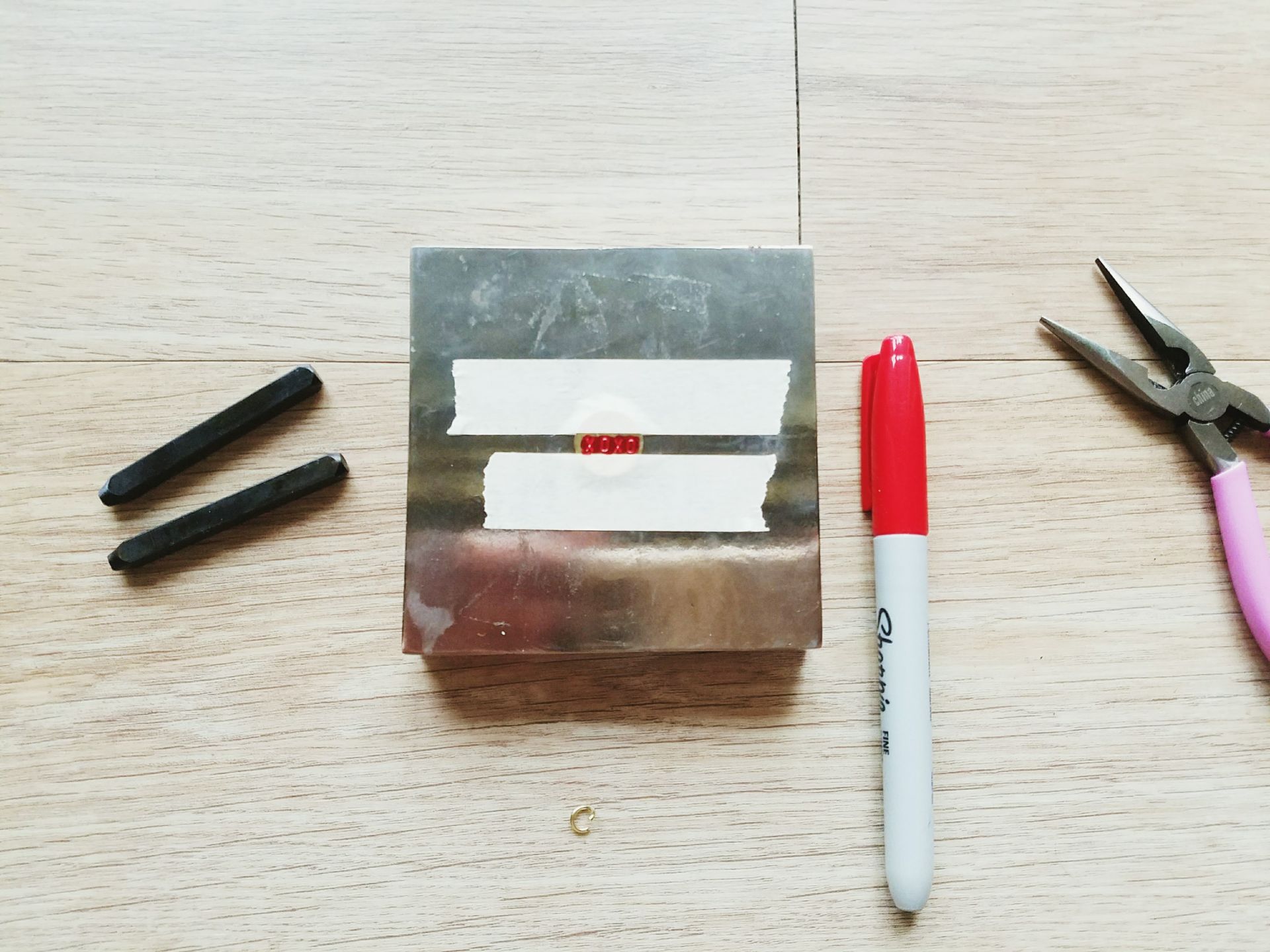 Step 5: Wet some paper towel with rubbing alcohol and wipe the top of your stamp until only the letters are still colored by the sharpie ink and any additional color is removed.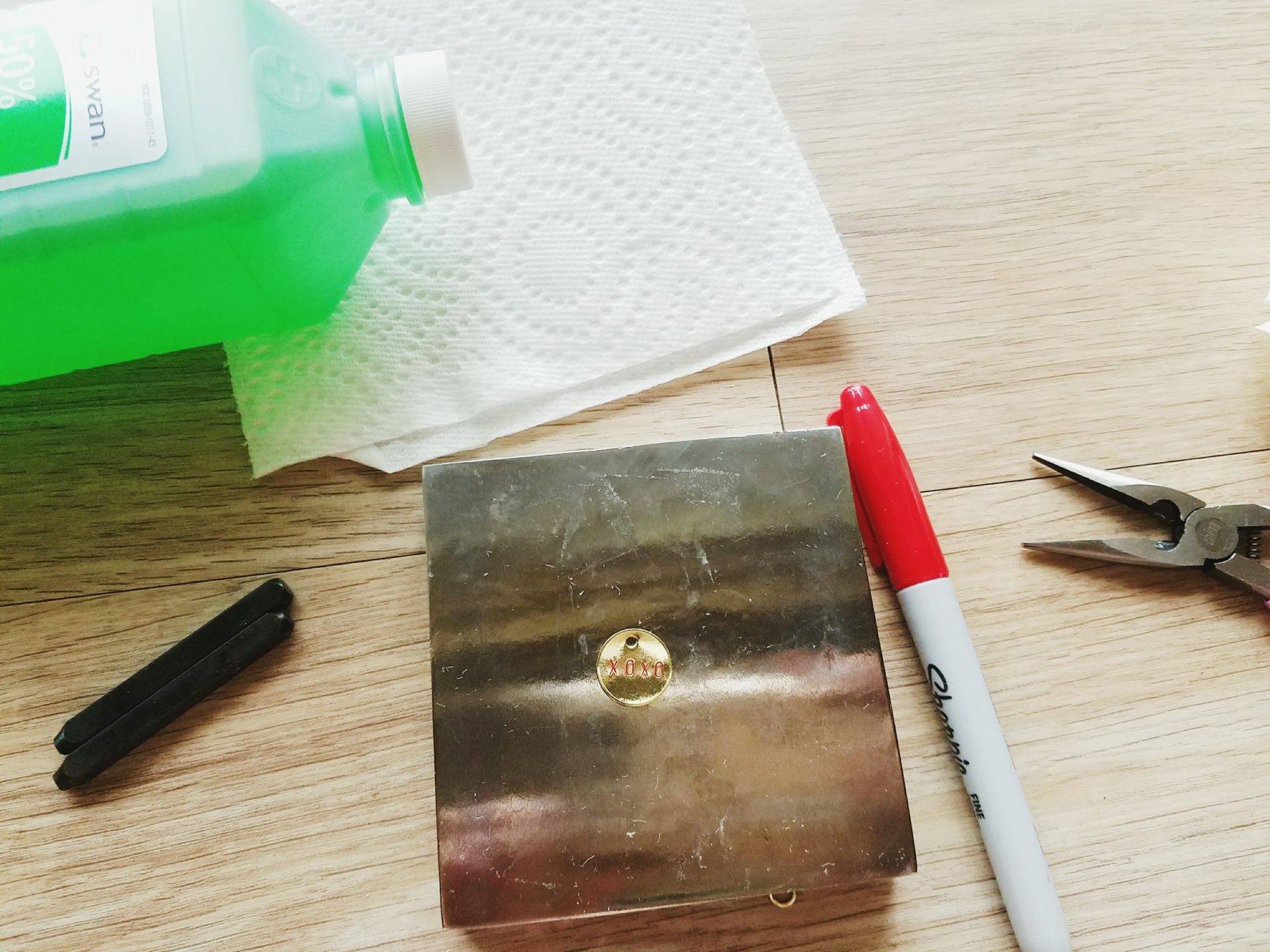 Step 6: Take your newly stamped charm and use the pliers to attach it to your necklace chain with the jump ring set aside in step one.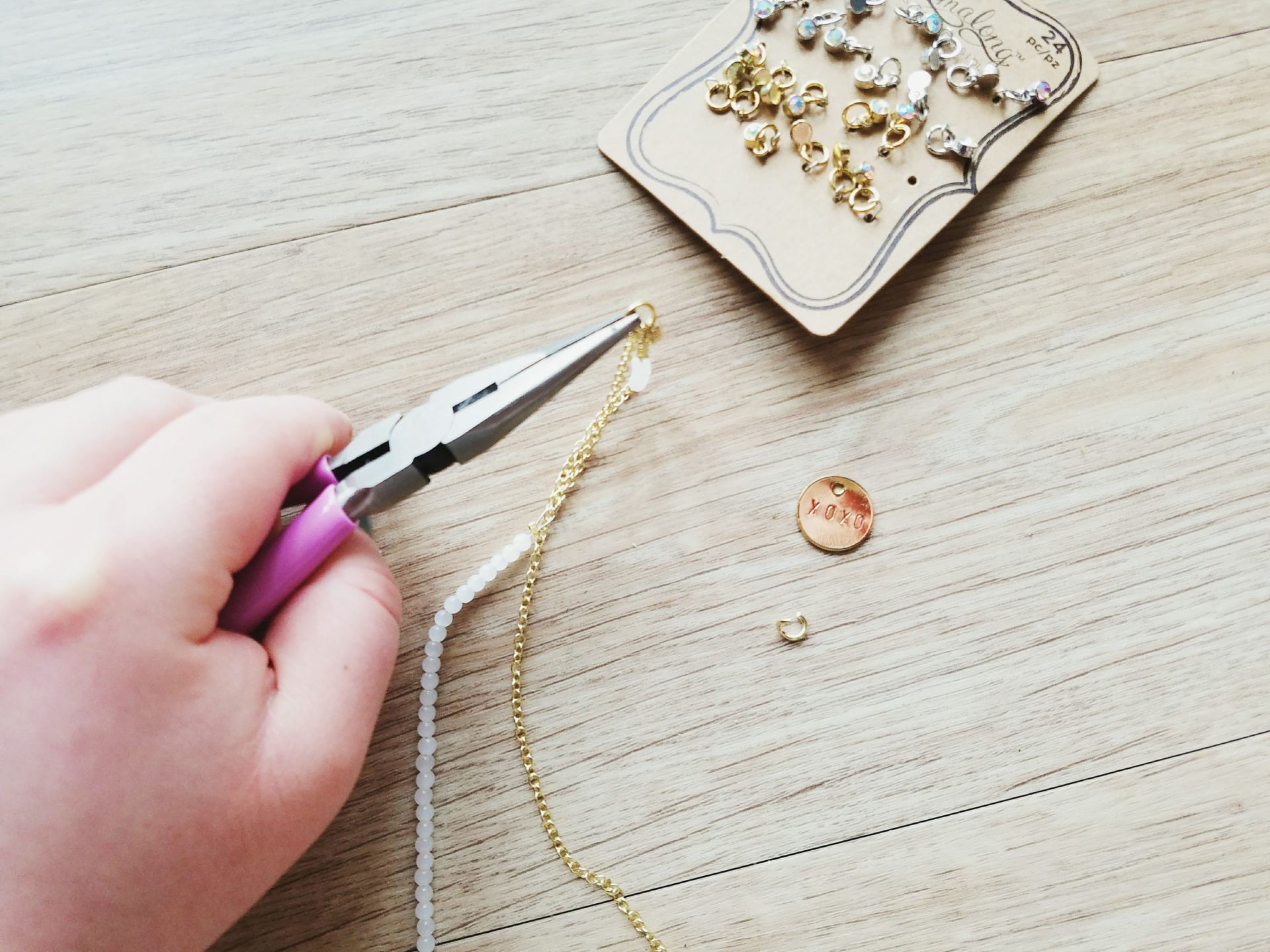 Step 7: Add any additional gems or charms using the pliers to complete your new hand stamped necklace!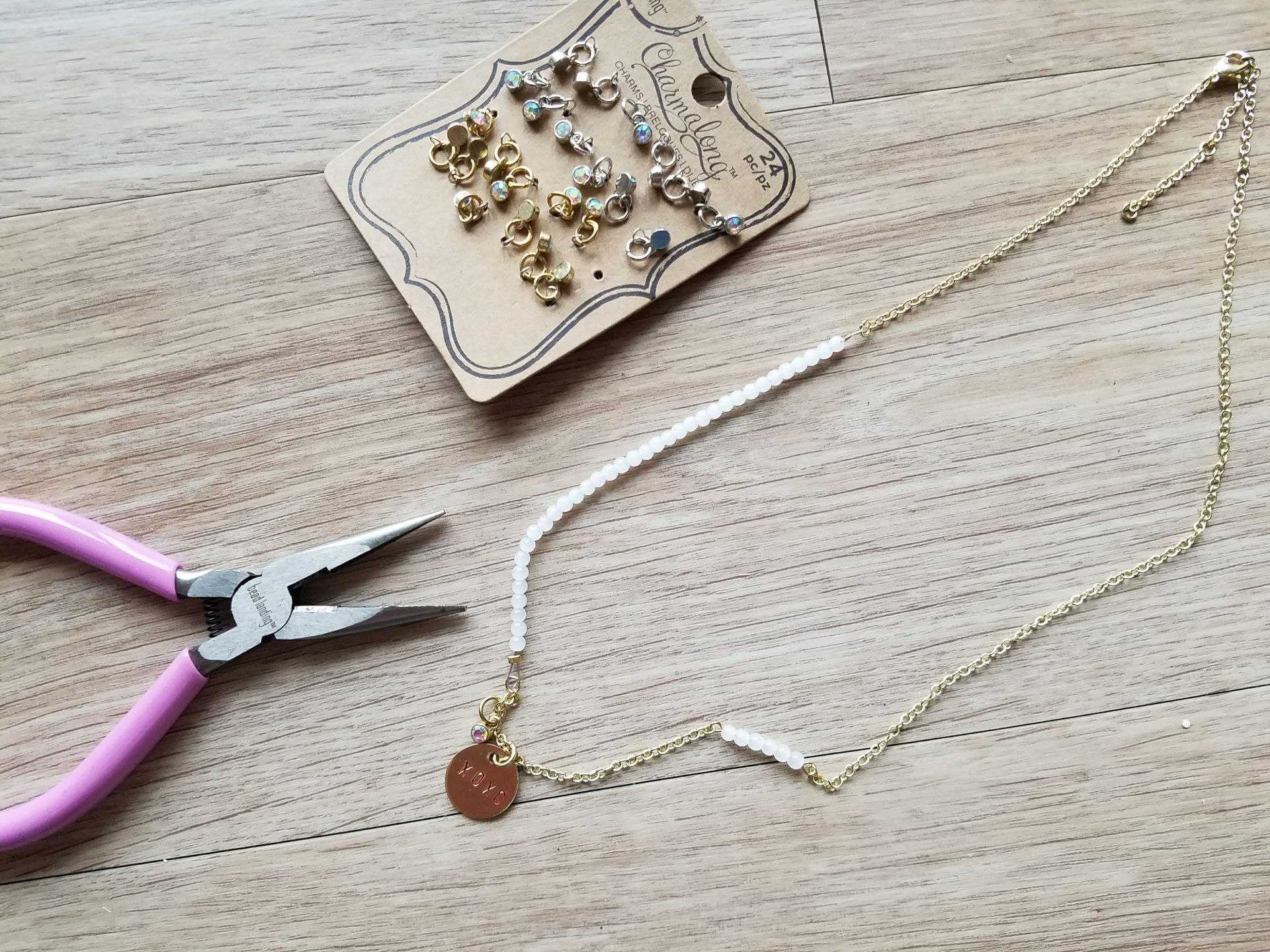 There are so many design and color options for this hand stamped necklace craft. It would make a great project for a birthday party, bachelorette brunch or just a fun night in with your partner!
 Now get crafting! Check out the full project video tutorial below: