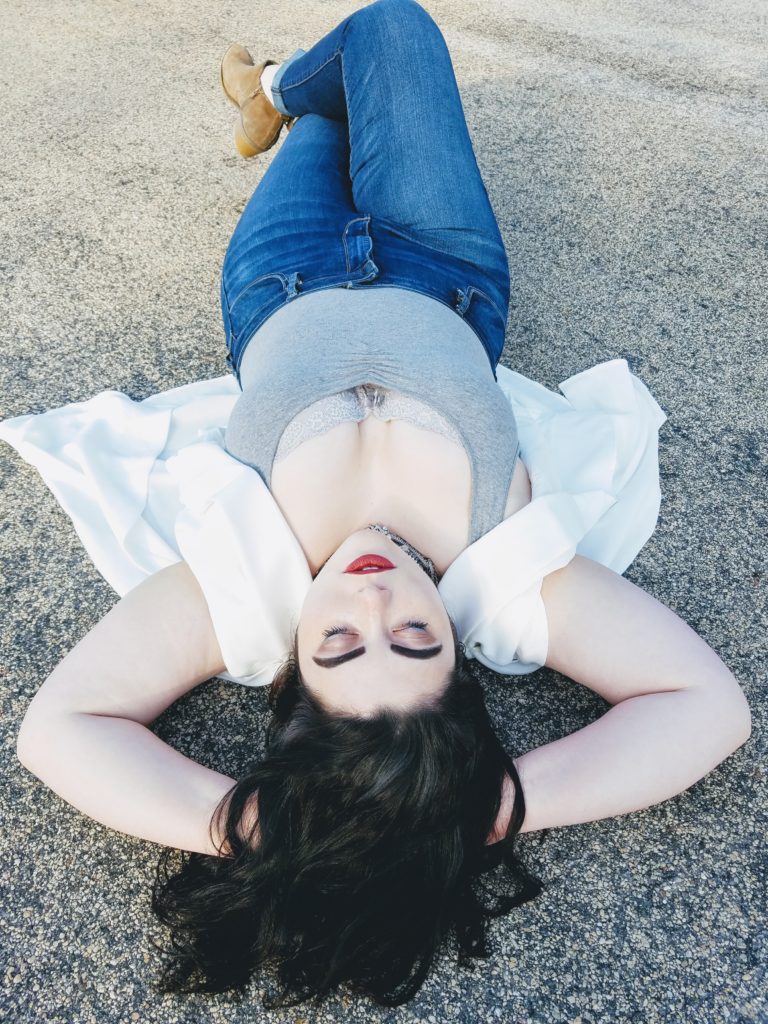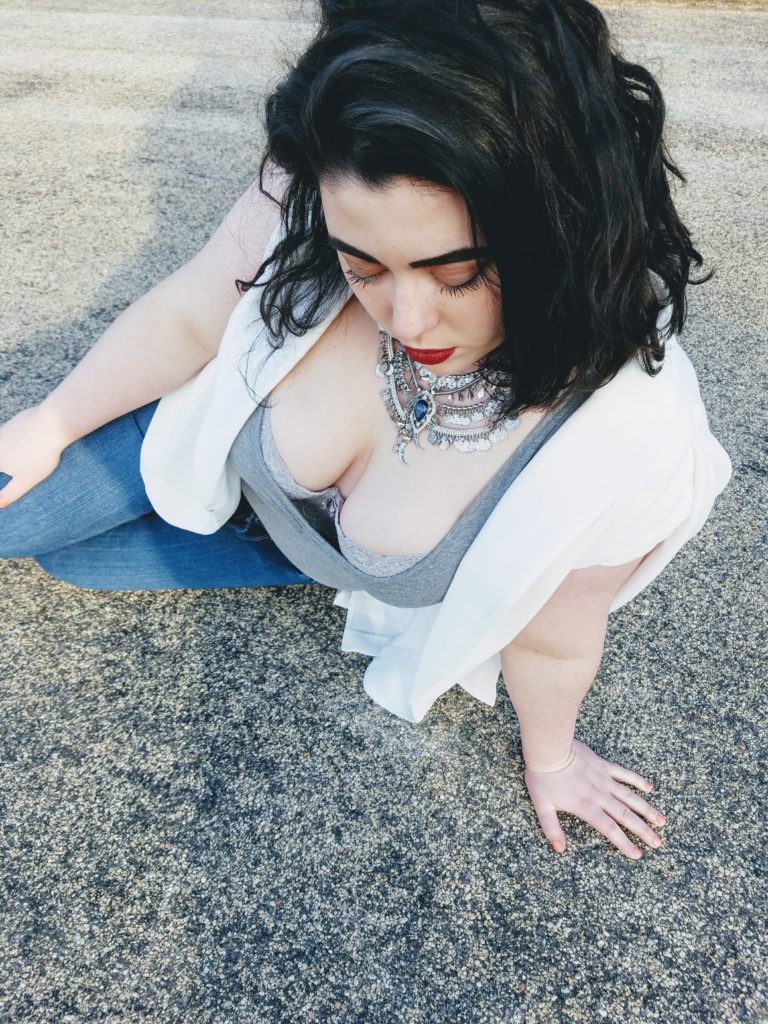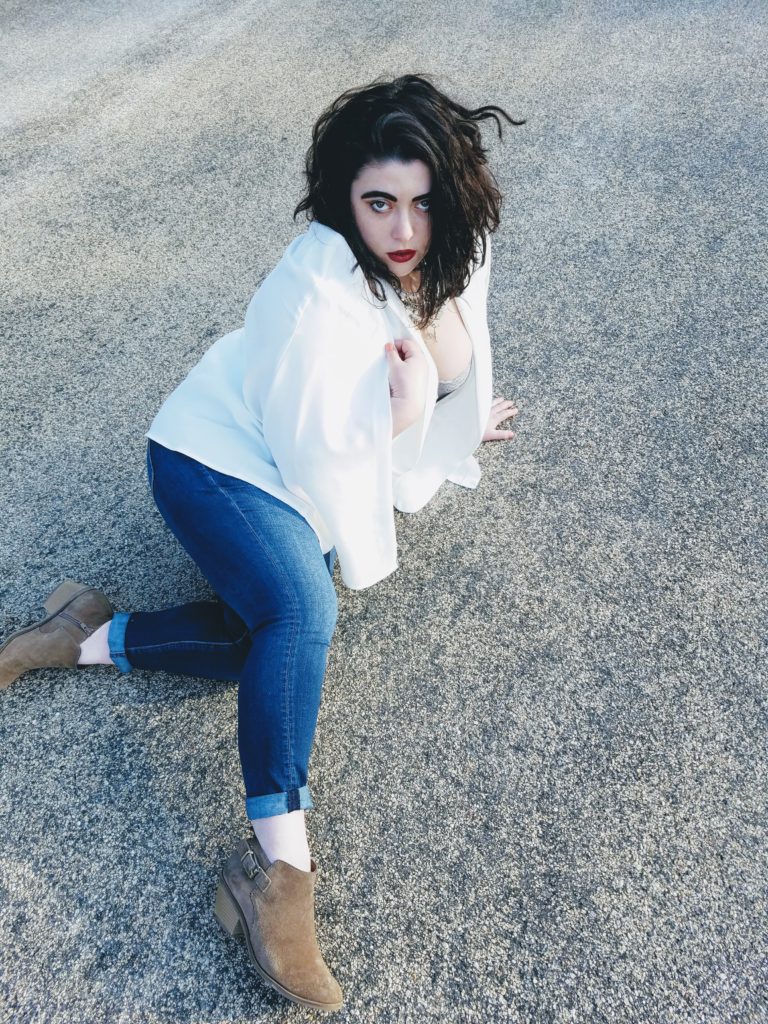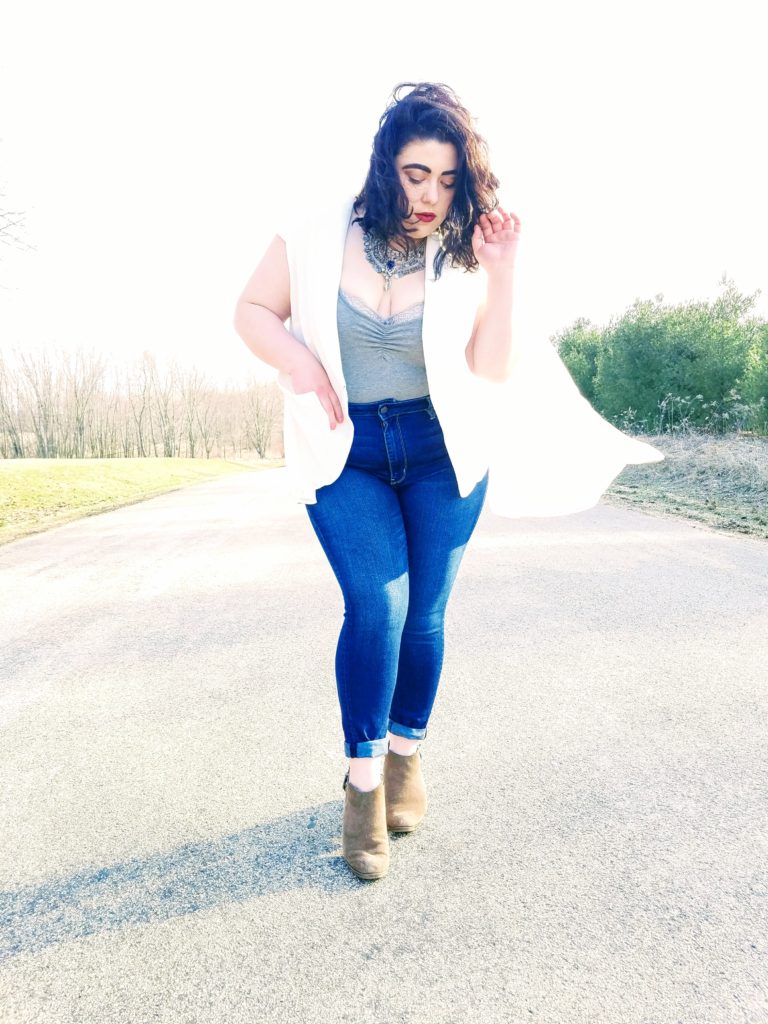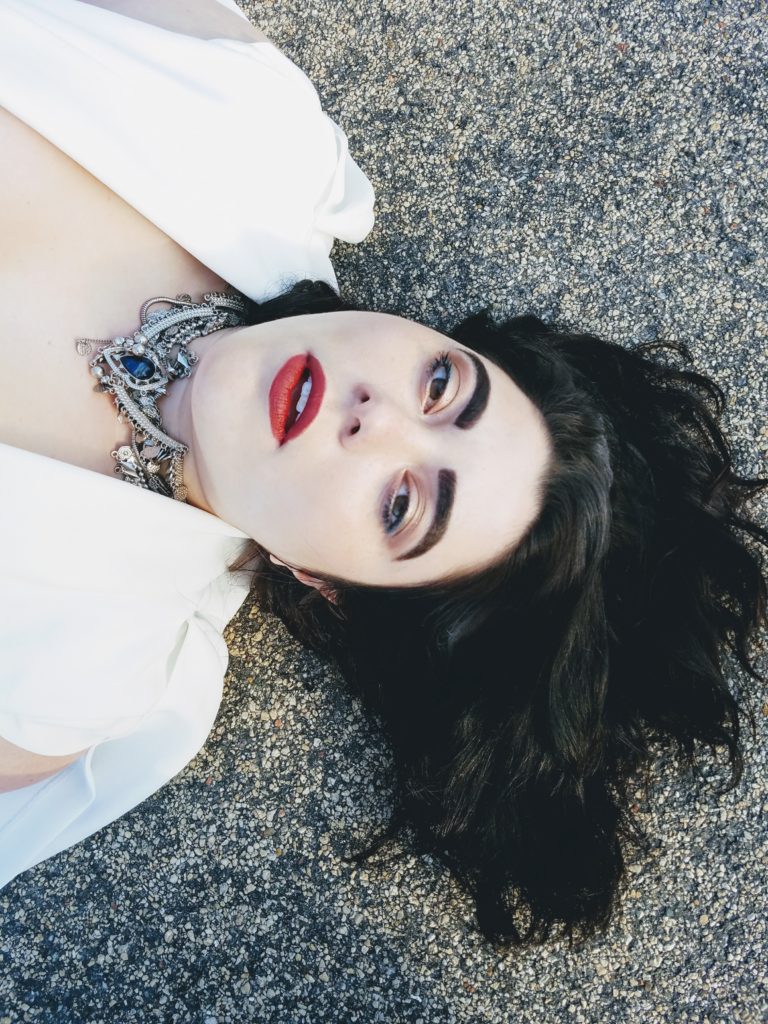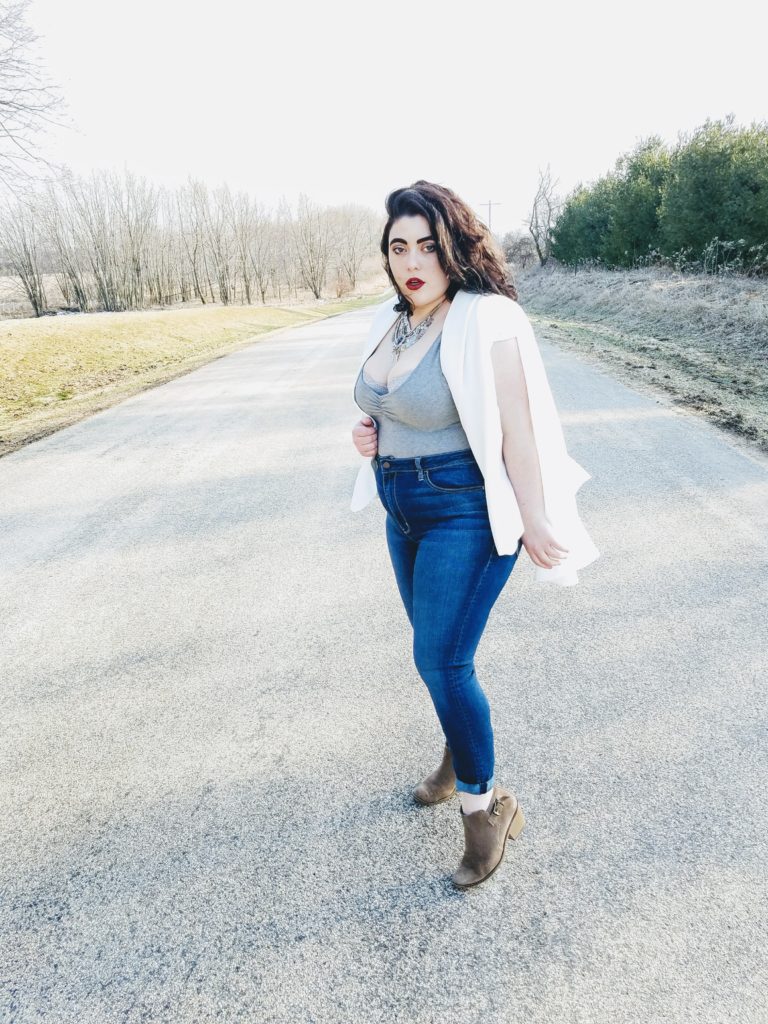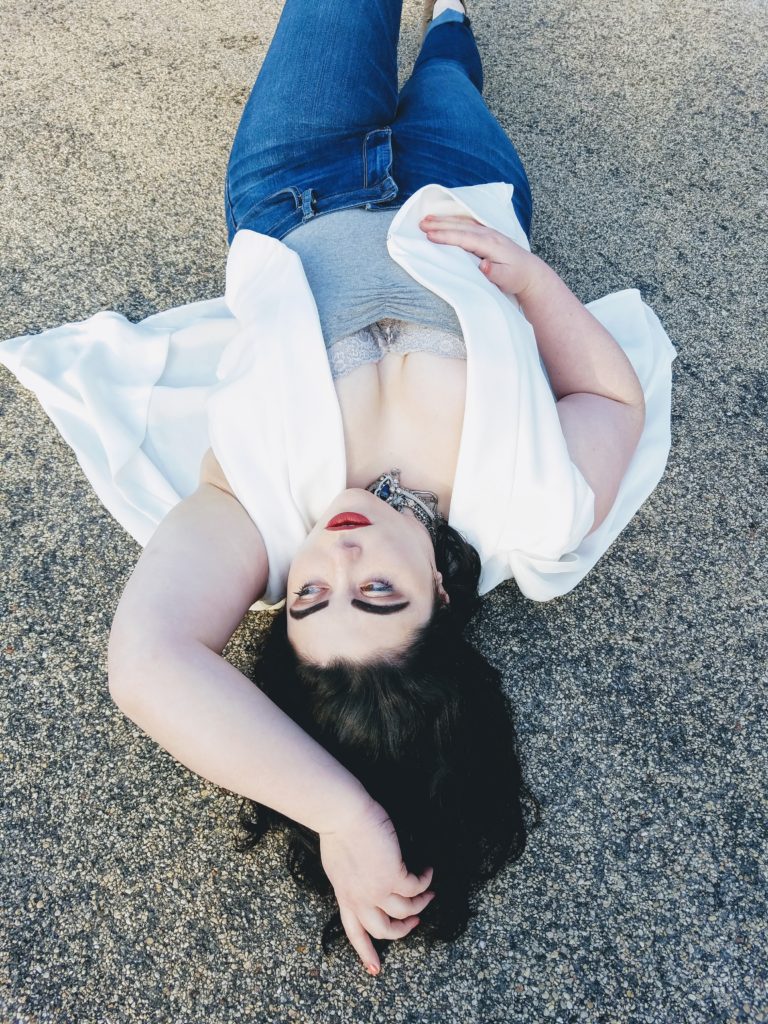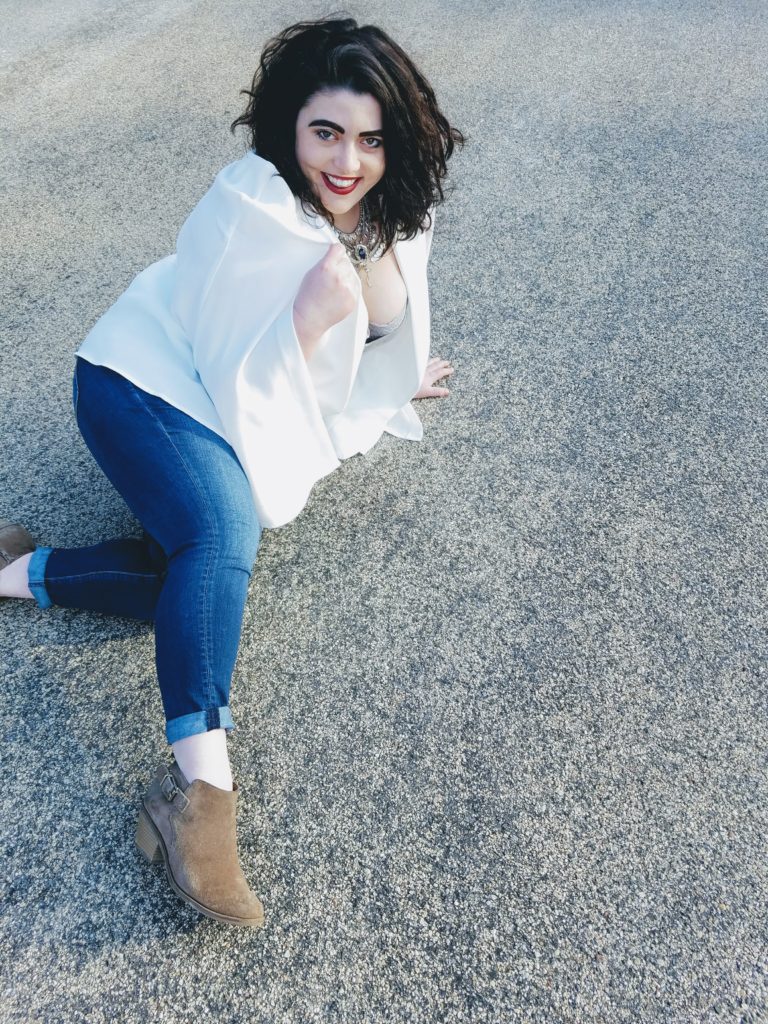 Time is literally flying away from me this year. My days have been filled with equal parts trying to relax and being so crazy busy I don't know what to do! I can't complain too much because most of the busyness has manifested as beautiful opportunities for me to do things that I love!
One of these things that I am very excited about is that I have officially joined the z.bella boutique team as a shop stylist! I will be working in the store on occasion to stay educated on the best plus-size brand, help women find clothing that flatters their curves and spread body love on the regular!
I have already learned a great lesson from spending time training at the store that really cemented a #bodytruth for me.
So many women will come in and try on clothing that looks AMAZING on them, but then they will study themselves in the mirror and say something like "but see how it clings to my bumpy tummy"?
I sware to god I will stare at these women and see not a single bump – but somehow they are convinced a certain part of their body is disgusting and everyone around them knows it.
It's CRAZY how critical we can be on ourselves and how fixated we can become on what we are sure are GLARING physical imperfections. The truth is – others cannot see the personal shame you have cast upon yourself.
No one really notices those tummy lumps, your "big" arms or back fat. They see you as a full person and do not section you up into parts desired vs. the parts you think are trash.
It's YOU who circumscribe emotion to your body parts and YOU who tries to let others know that you are aware of these "flaws" by openly tearing yourself down – before anyone else can.
We have to stop thinking like this. This fixation forces our positive vibes from a place of love to hate, clouds our spirits and stops us from being able to see ourselves clearly.
There is no such thing as perfection or the ideal body and there will be days when it's easy to self-hate, but I challenge you to focus on yourself as a whole person – not just a sum of damaged parts.
Remember that your body is beautiful and know that others don't see the same flaws that keep you up at night.
Let those negative thoughts die by not allowing them to come out of your mouth and poison the love that people want to give you. 
And when in doubt – really take that compliment you are given and use it as a positive body thought – even if it's hard to come up with feelings of self-love on your own!
If you ever need some body-boosts, come see me at z.bella – I'll honestly tell you all about your best features because you are a BABE!
With bravery, brawn, beauty and brains,
Katrina