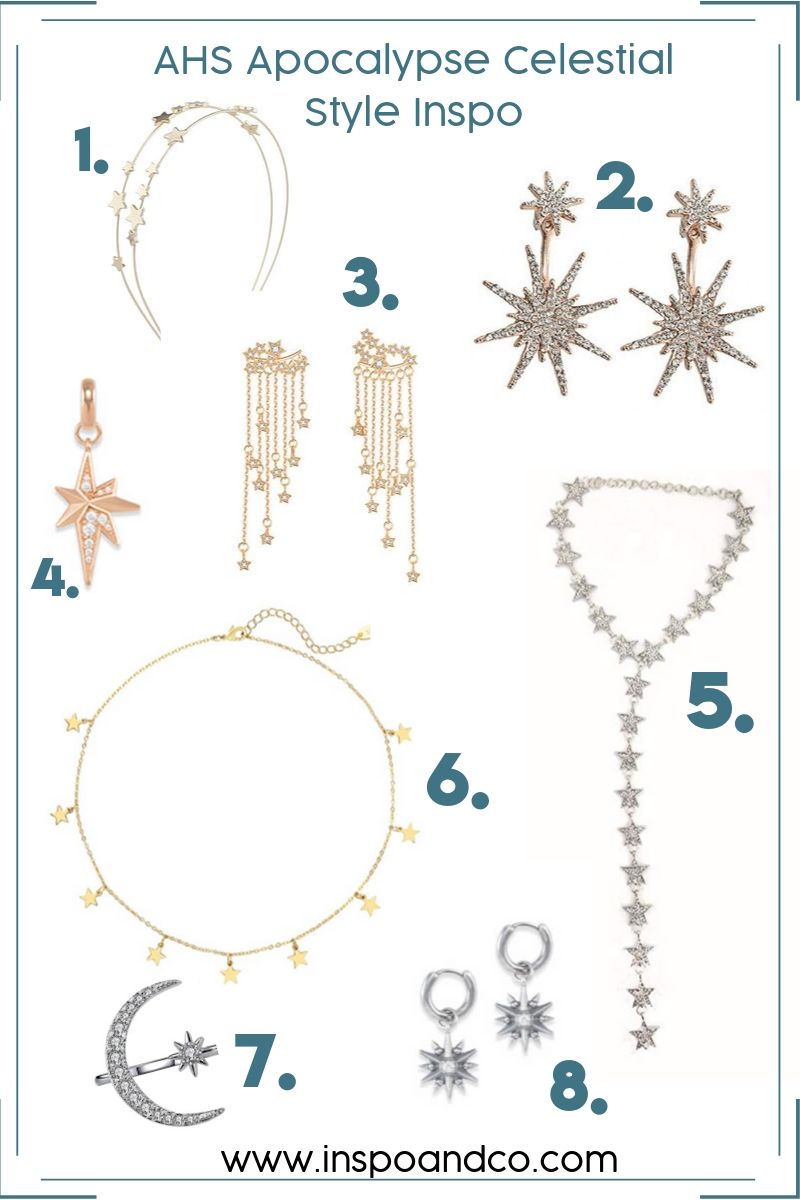 I just finished the Apocalypse season of American Horror Story and I literally want to be a witch now. The women were so strong and supportive of each other, plus AMAZING fashion. I lusted after every outfit and briefly considered switching to an all-black wardrobe…for like a full two seconds. One thing that really caught my eye was all the beautiful celestial-inspired jewelry, especially worn by the character Mallory.
As soon as I was done binging every episode (WTH was that ending though?) – I took to the internet to try and find ways that I could bring a little starry inspo into my own life.
Lucky for you I linked all my top finds below so you can conjure your own wardrobe magic.
I made sure to include options from a range of price points with most items under $10!! Witches or not – we ladies got to have each other's backs when it comes to good deals!