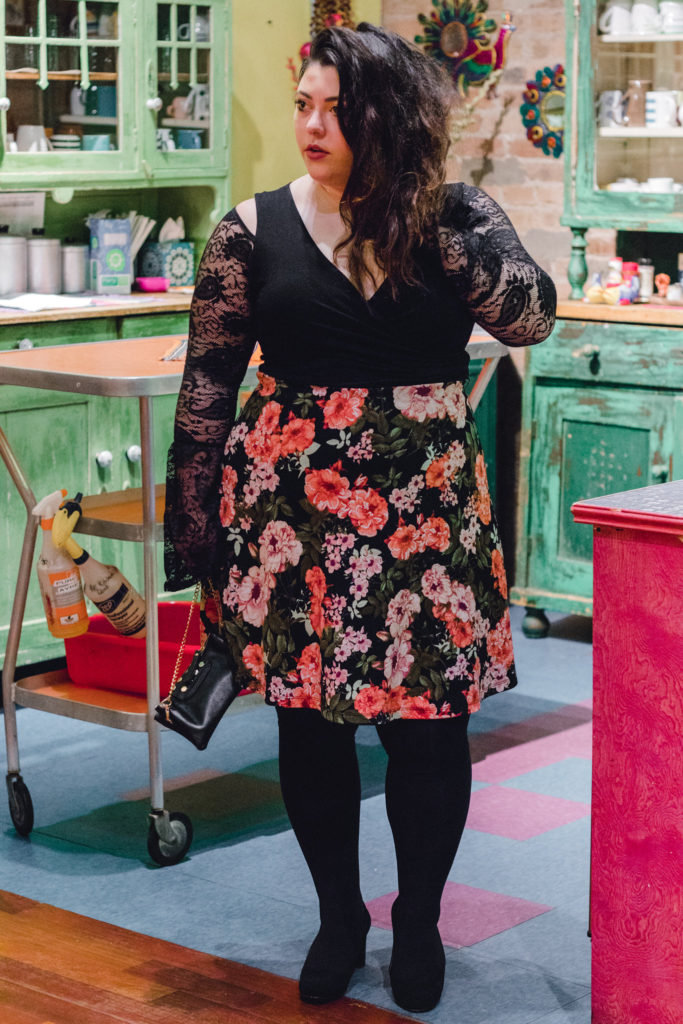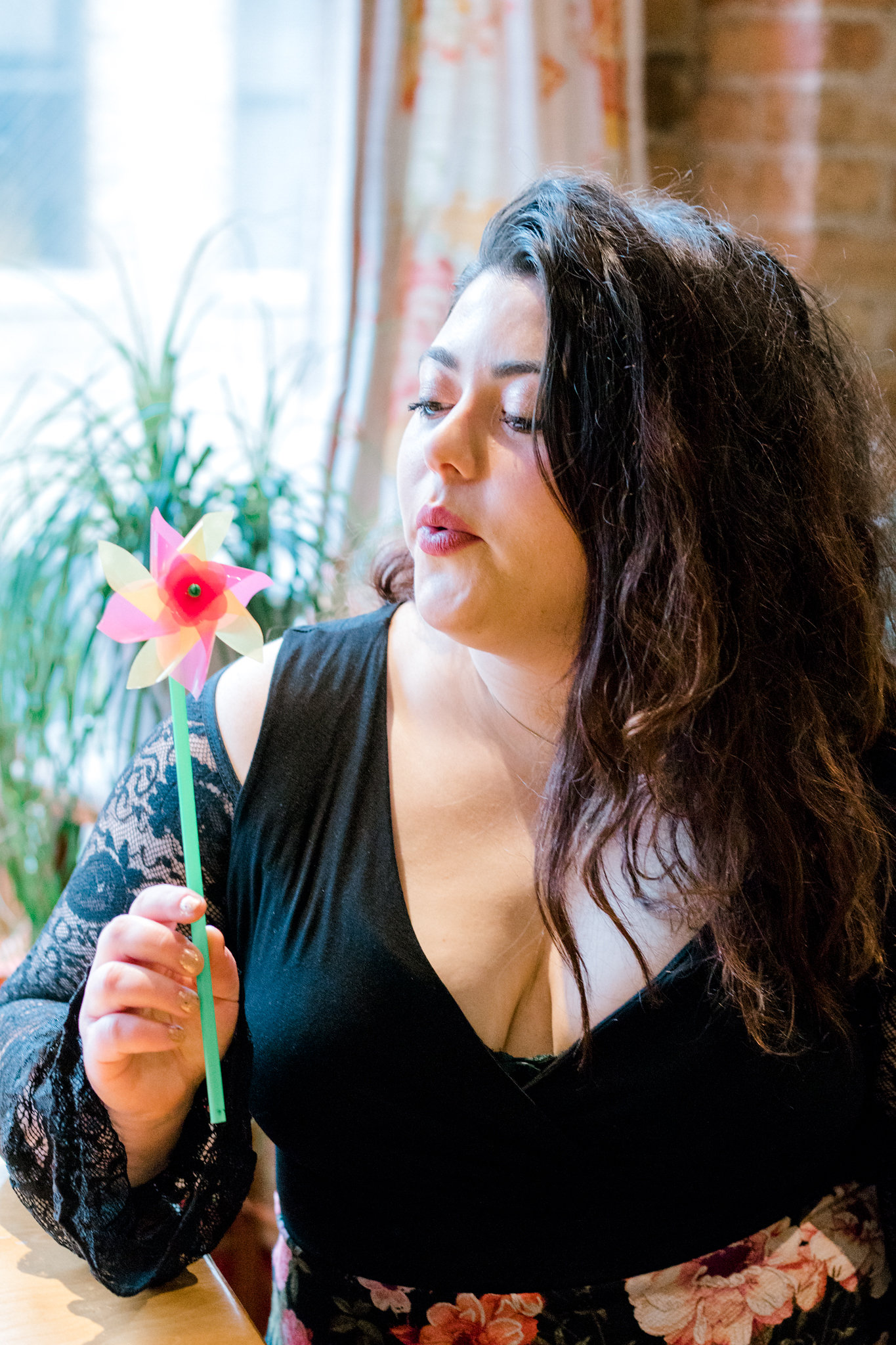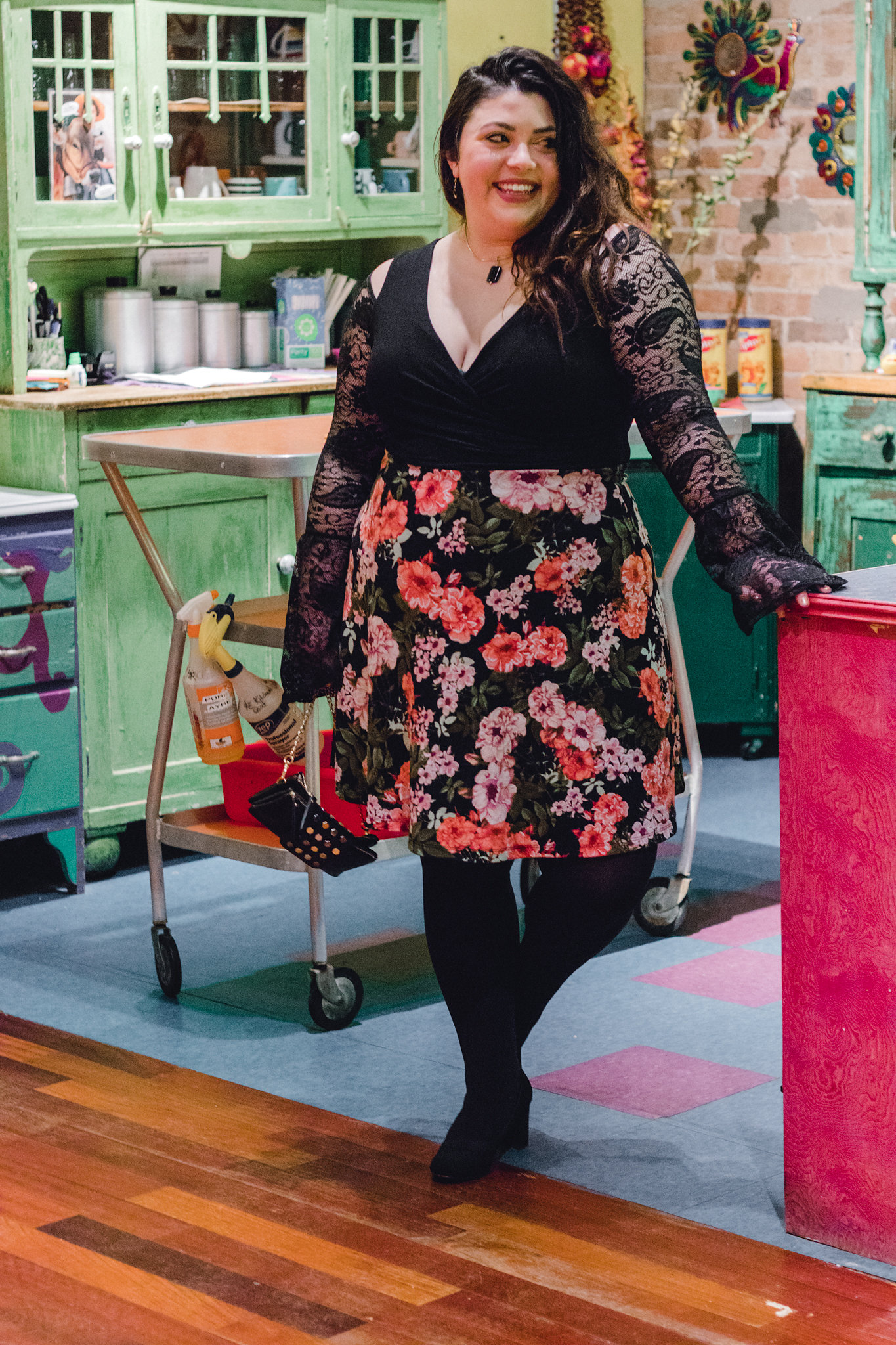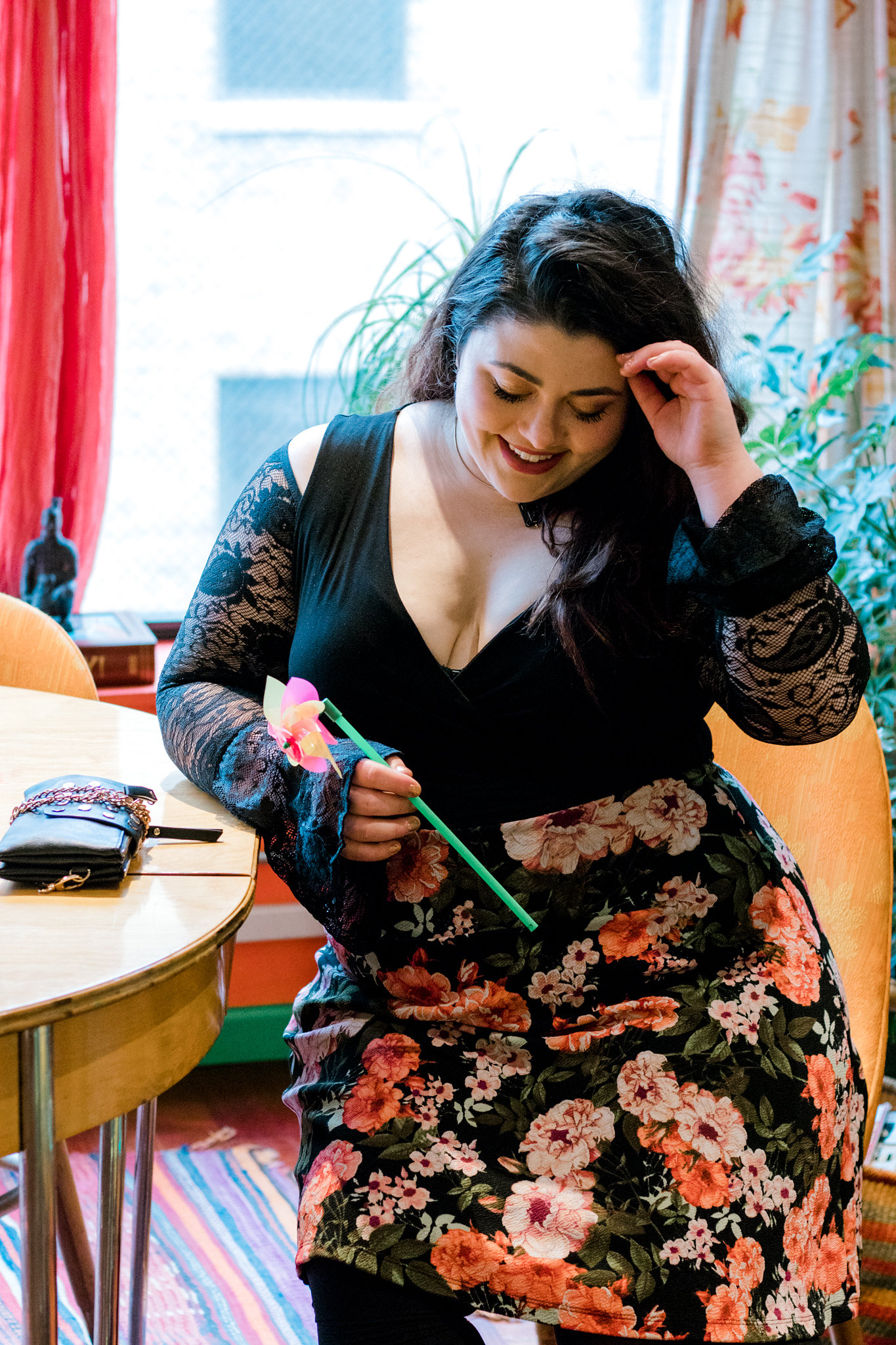 Outfit Details
Ugggg it has been a busy few weeks! I am working overtime as I get ready to leave for Create and Cultivate in Los Angeles this weekend! I haven't talked much about it on social, but I am so excited to attend one of my favorite creative conferences.
Having to pack for a warm climate while in the middle of cold weather got me thinking about ways I transition pieces in my wardrobe to fit varying temperature situations. Since I was born and raised in the Midwest, I've gotten pretty used to living through nasty cold for a good portion of the year.
That's why I was so shocked that I hadn't heard of Sleevey Wonders sooner! This genius creation slides on and fastens under your bust and over your bra. In seconds you can add cute sleeves to any outfit making sleeveless tops and dresses suitable to wear in colder weather.
I recently modified one of my favourite sleeveless dresses to wear on a blustery winter day by adding black tights and pretty patterned Sleevey Wonders.
Now I can still pack this dress away for LA, pair it with some sandals and have fun in the sun!
I'm so glad I found Sleevey Wonders because they help me save money on clothing by letting me wear summer tops and dresses all year round.
If you are in the Madison/Middleton area, you can check Sleevey Wonders out for yourself at Z.Bella Boutique!