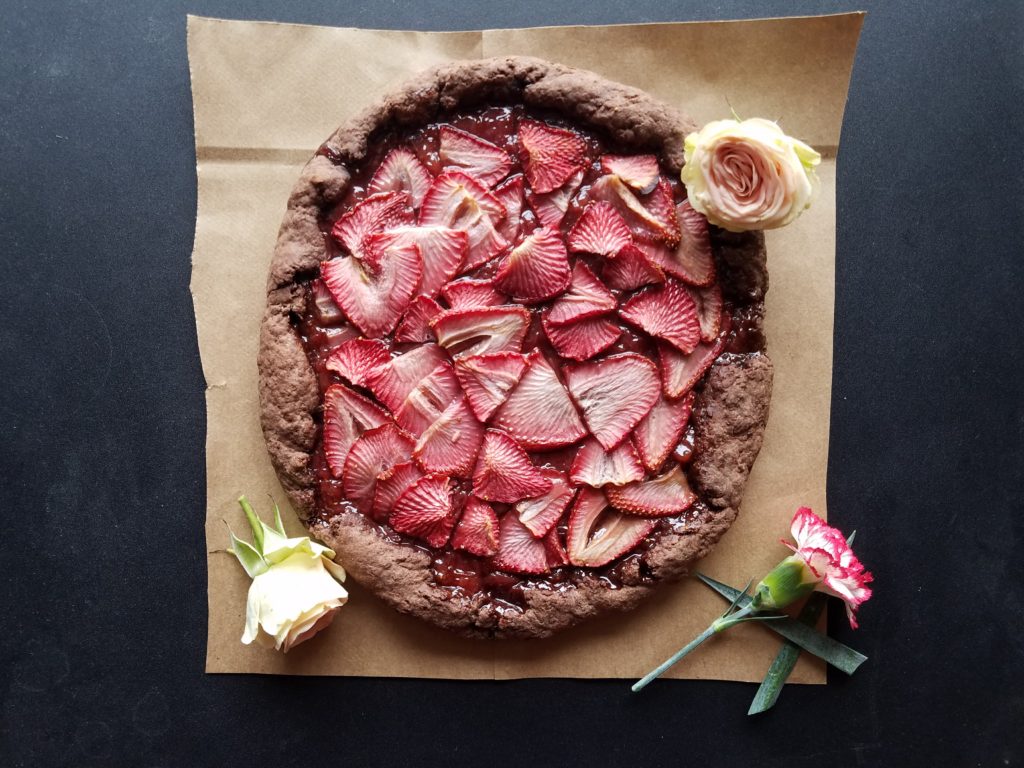 It's probably no surprise that I am a huge fan of blogs. I love reading them, finding new ones to follow, saving inspiring blog images and obviously writing for my own!
Sometimes I do feel like there is an element of "Pinterest fail" that can also happen with blog content. The blogger makes it look so easy to contour their face with baby powder or make a souffle out of pudding mix and a prayer to baby Jesus.
I consider myself capable when it comes to style, beauty and crafting, but that feeling instantly goes away when I step into a kitchen.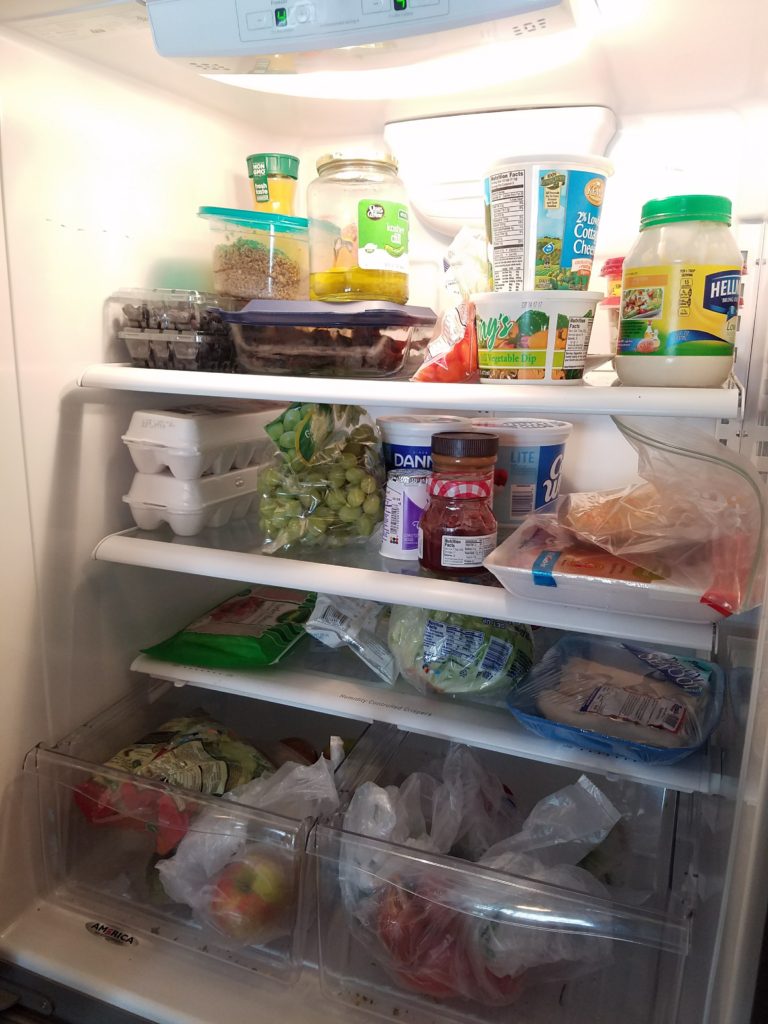 I'm officially a horrible cook. The last time I tried to make a recipe I found online it was for beignets and I set a whole pot of oil on fire on my stovetop and burned the bottom of the microwave above it beyond recognition.
So when I found an adorable recipe for a "Strawberries and Champaign Galette with a Chocolate Crust" on A Beautiful Mess – I just assumed I would have to enjoy this treat with my eyes only.
I guess valentine's day made me brave and when my boyfriend suggested to spend the night in and celebrate over a dinner he would cook (unlike me he is a total babe in the kitchen) I decided to boldly try my hand at making the dessert.
Two hours later I actually had my own beautiful galette sitting on my counter top and was totally enjoying a feeling of self-satisfied relief!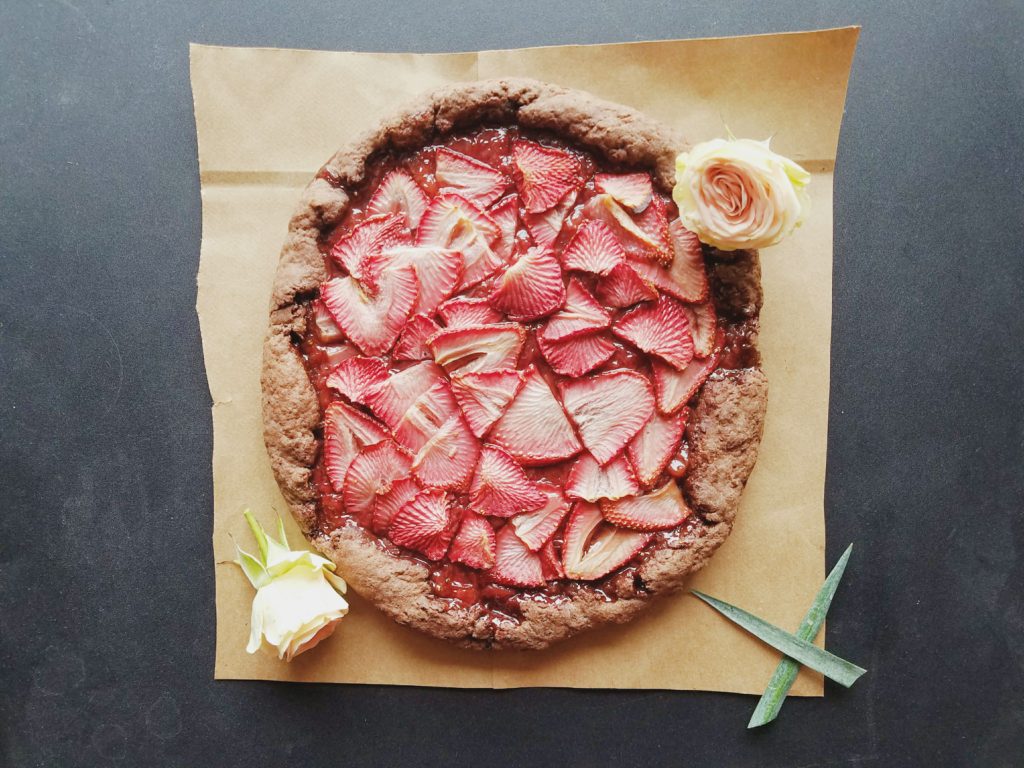 Check out their original post here and try your own hand at this inspo + co. tested and approved delish dessert.
I did make two small changes to their original recipe by exchanging an espresso shot for some mint hot chocolate mixed with ice water and substituting champagne for sparkling strawberry juice. Both seemed to work out wonderfully! So who knows – maybe next week I'll be churning out full four-course meals……for the sake of my still flammable apartment, I kinda hope not! 🙂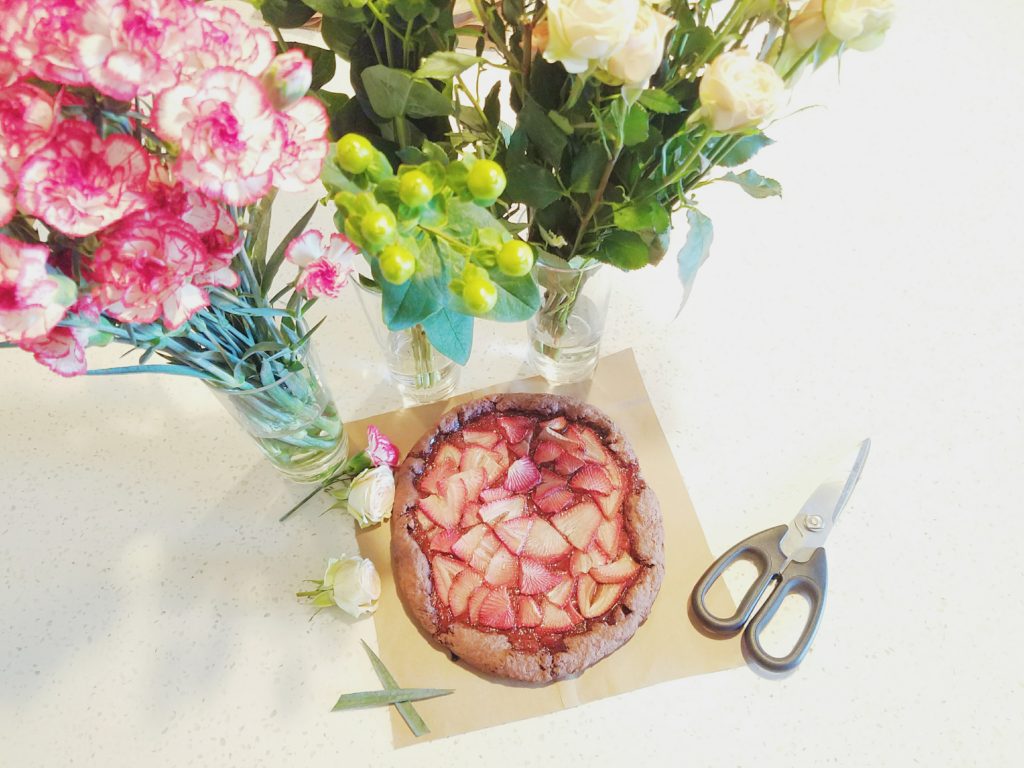 So who knows – maybe next week bust out that beignets recipe again? For the sake of my still flammable apartment, I think I'll just stick to galettes 🙂
-Katrina