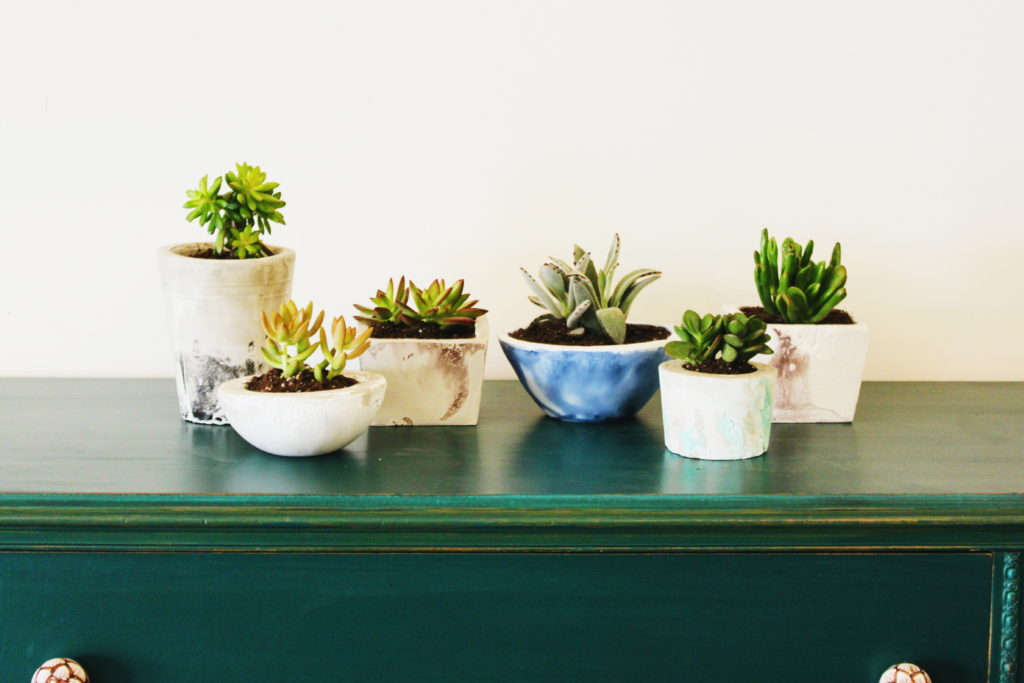 Sarah Artz is the super cool founder and owner of One x One Thousand, a place for handcrafted artists, makers, designers and hobbyists to hone their skills, sell their goods and learn how to build a business. As soon as I met Sarah, I knew that I loved her passion and mission – I wanted to be involved with her business! Thats why I am so overjoyed that Sarah has been willing to bring me on to her team as an event planner and photoshoots stylist. The first event that I have crafted in my new role is a Fall Workshop Taster on September 15.  Check out the details here and please join us for a night of creative fun!
Another cool part of working with Sarah is being able to help her test new creative projects and DIY  crafts.  So last week she decided to whip up a little concrete planter project as a treat for her Macrame Workshop participants and I got to go along for the ride. Here is how we made some super cute succulent planters!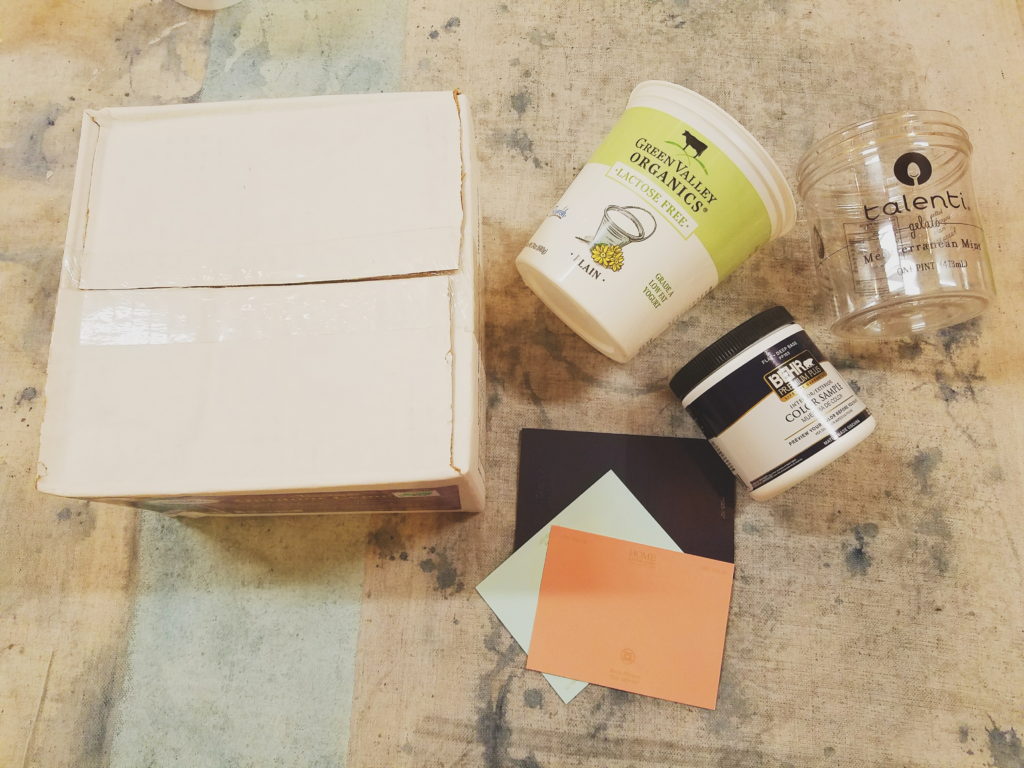 Items Needed: Concrete, empty plastic containers (yay recycling!), sandpaper and some paint.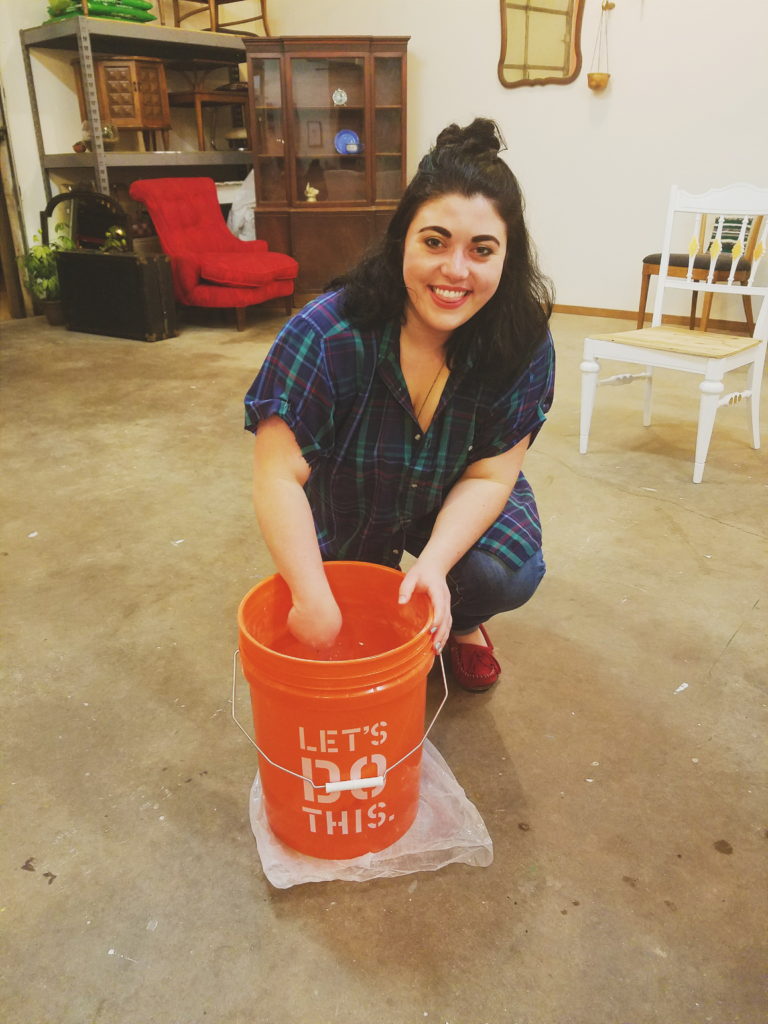 The first thing we had to do was mix up the concrete.  We decided to make the whole package because we needed to make a bunch of planters, but you might want to do just 1/4 of your package if you only want to make a few.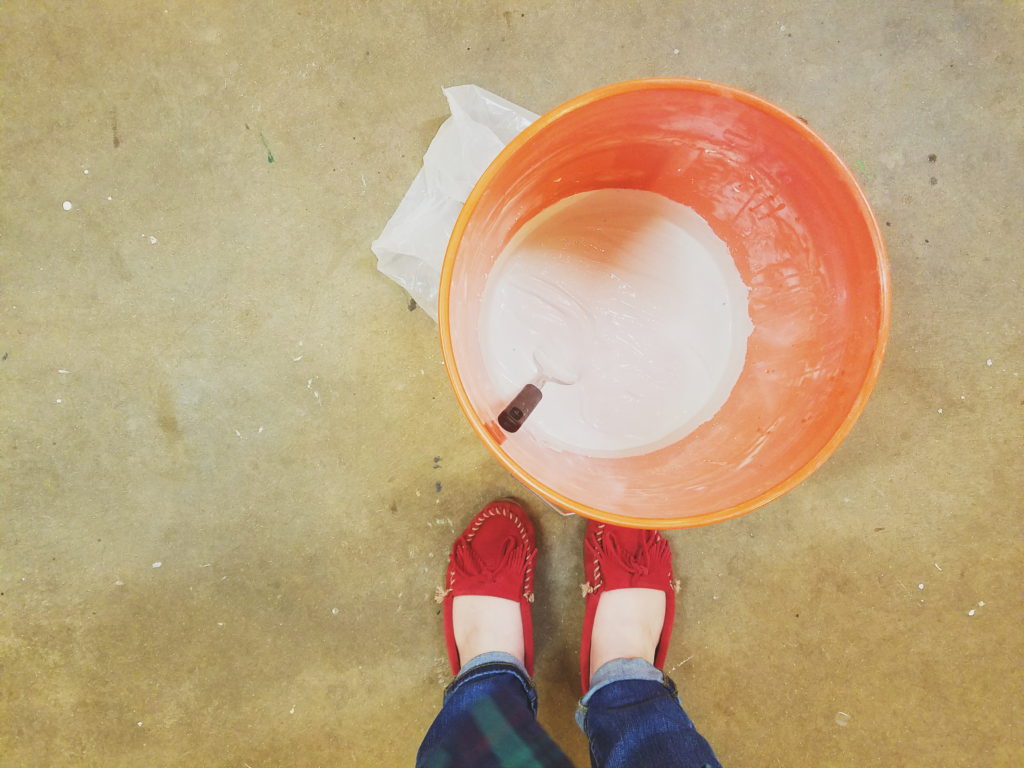 Just follow the instructions on the back of whatever brand of concrete you buy. Ours just involved mixing a specific ratio of water and concrete mix.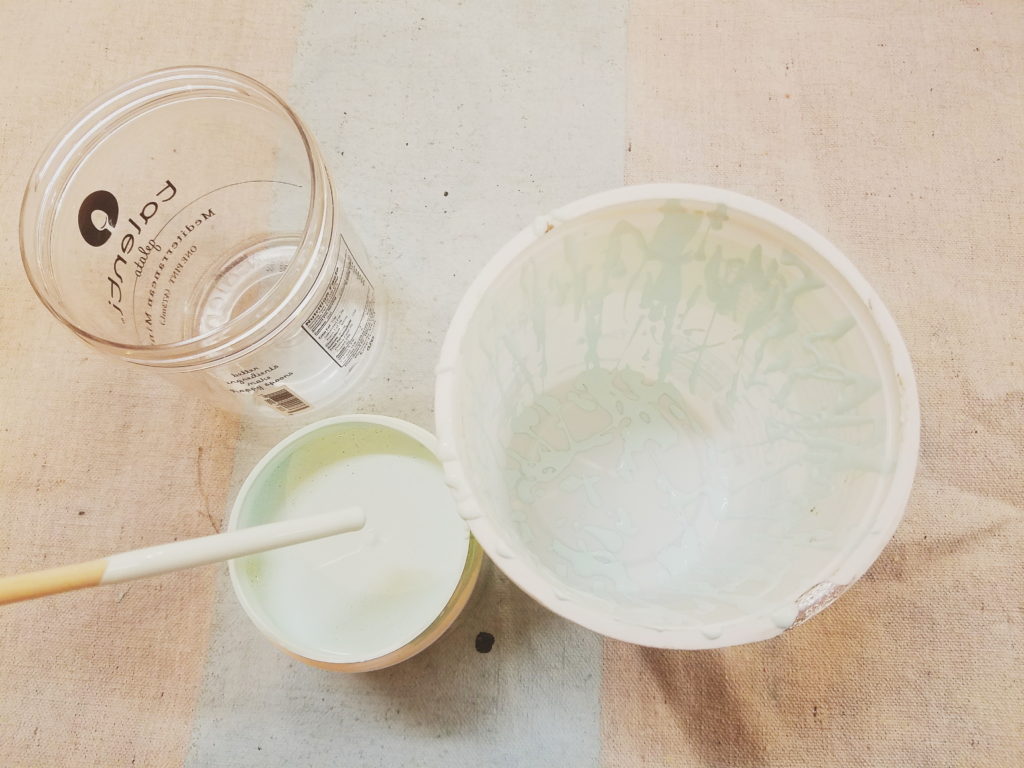 After the concrete was mixed we took our larger plastic containers (yogurt ones are perfect) and drizzled paint on the inside of them.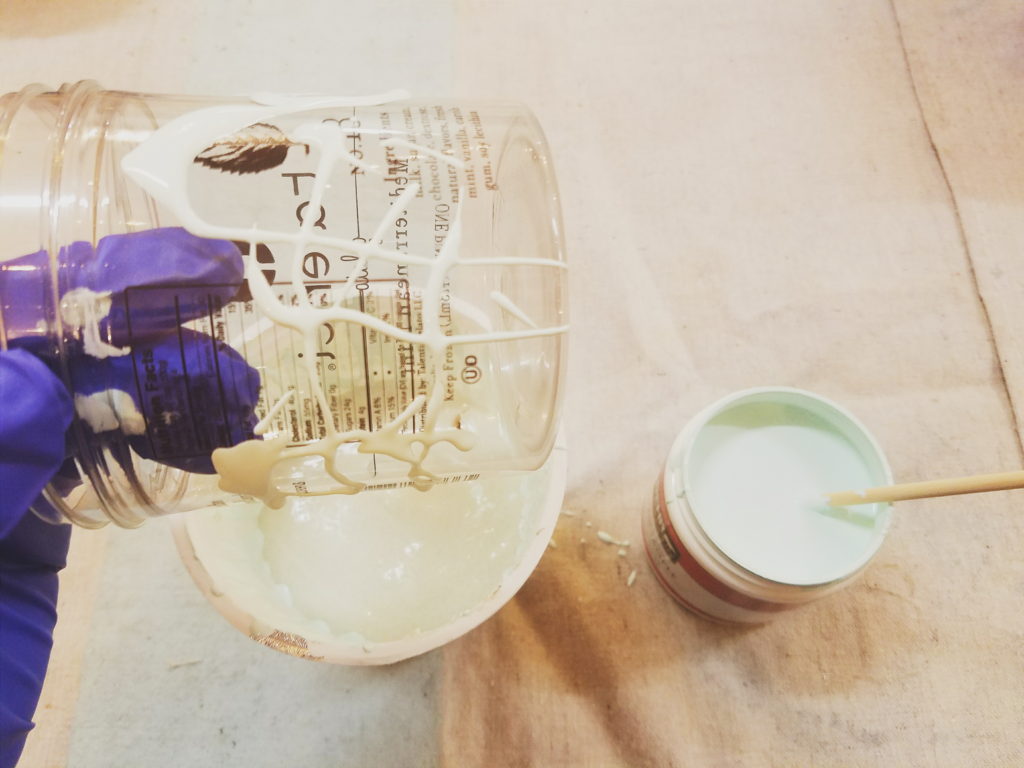 Then we took a slightly smaller container (gelato or plastic drinking cups seemed to work best) and drizzled paint on the outside of it. You can use two separate colors or the same as what was drizzled in the larger container.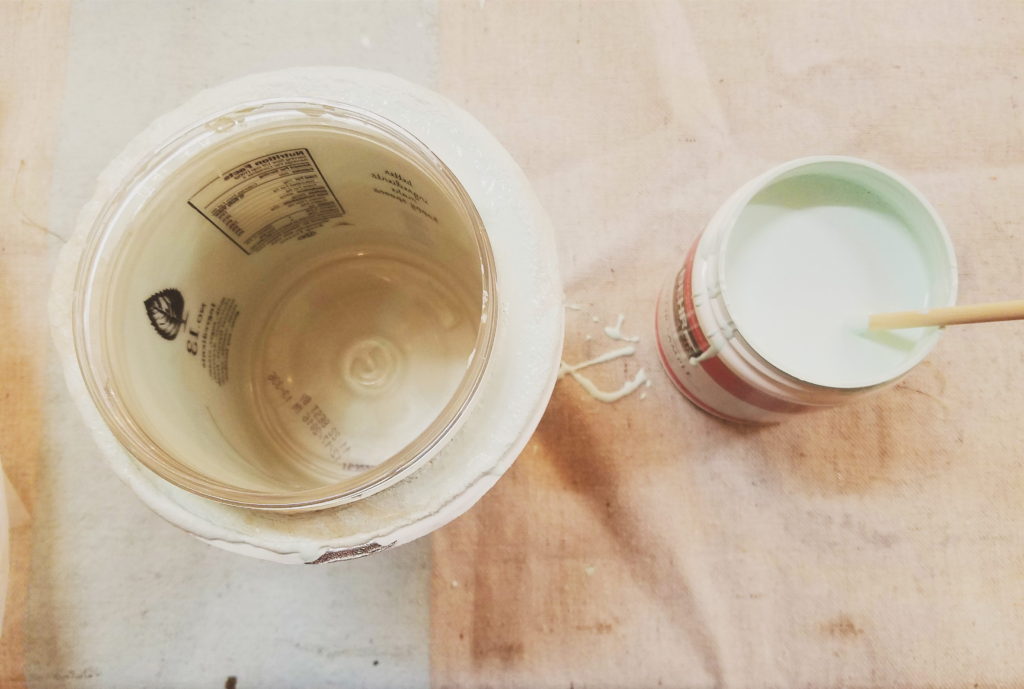 Then we poured concrete into the larger container until it was filled about halfway and plunged the smaller container into the center of the full large container.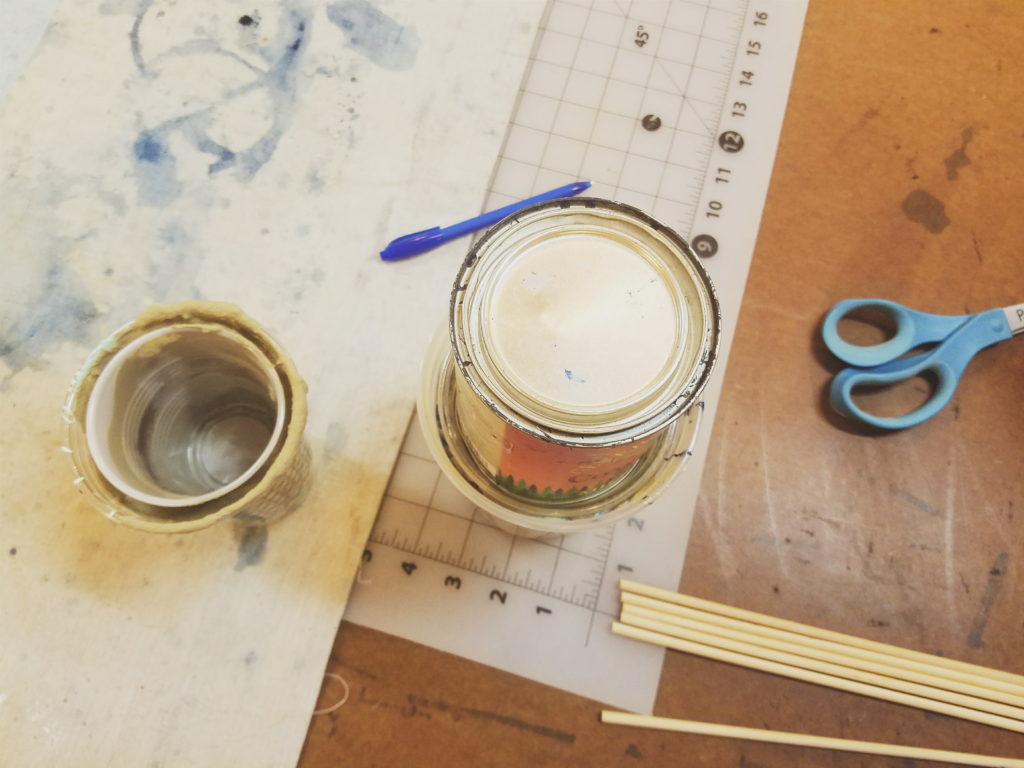 We found that it was best to put something in the little container to keep it down and straight in the concrete, so we used some spare paint cans from Sarah's studio as perfectly sized weights.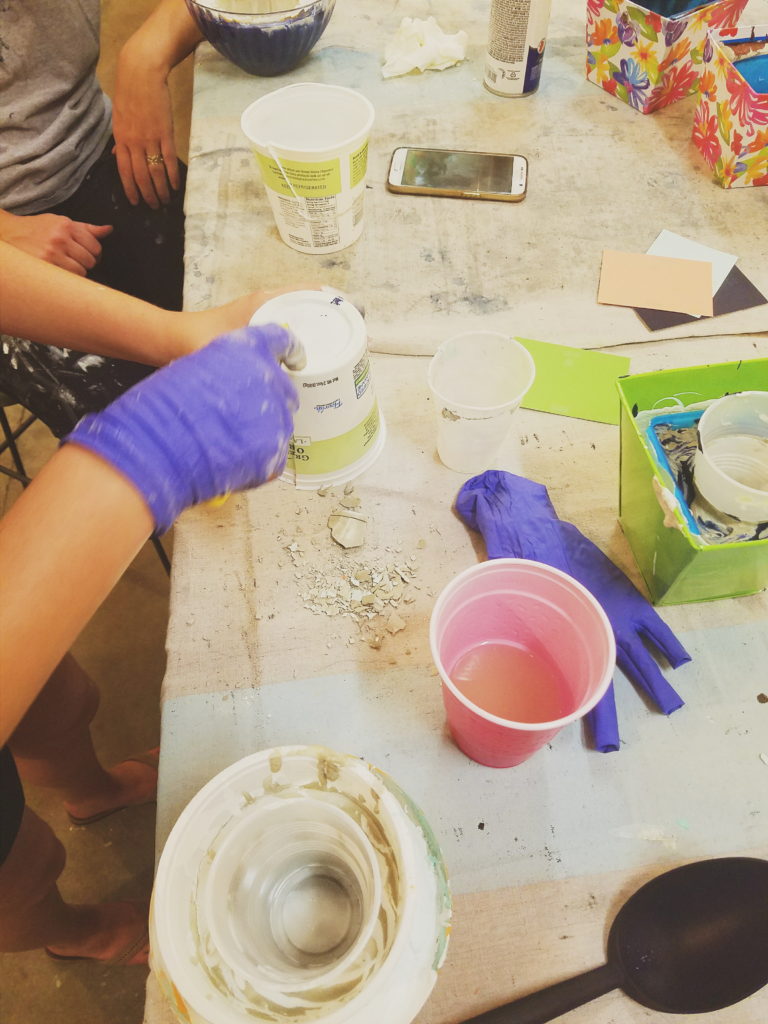 We waited the required amount of time for the concrete to set (it got so warm as it was setting- the containers were almost on fire!) and then smooshed in the small plastic cup and pulled it out of the middle of the large container. Then we cut down the side of the large container to tear it away from our new pot.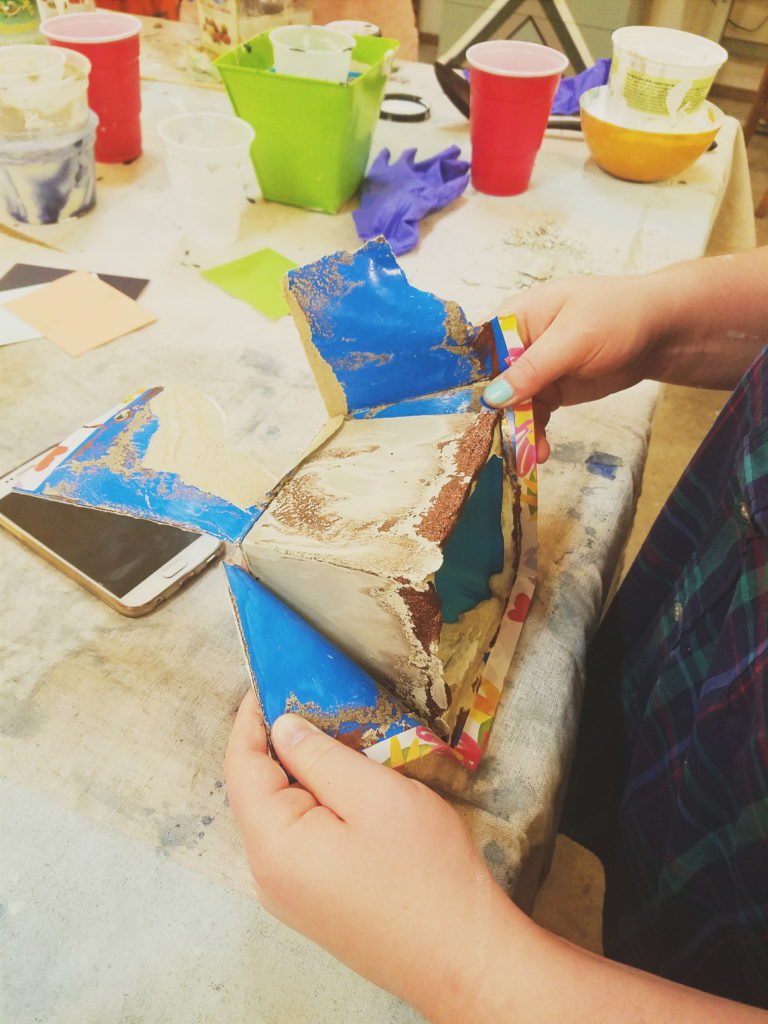 What we were left with were some pretty cute succulent planters!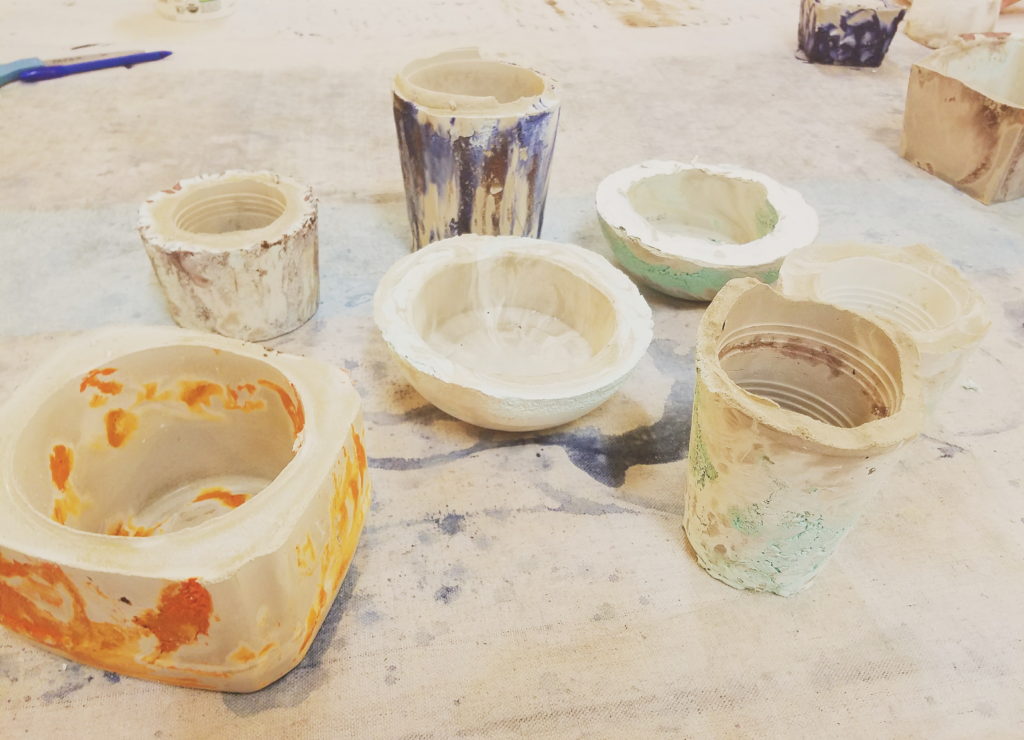 We also experimented with some other types of containers and shapes, but found that soft plastic ones were the easiest to use – apart from some cardboard containers we found at the Dollar Store, but it is definitely easier (and cheaper) to just use plastic food containers that you can recycle.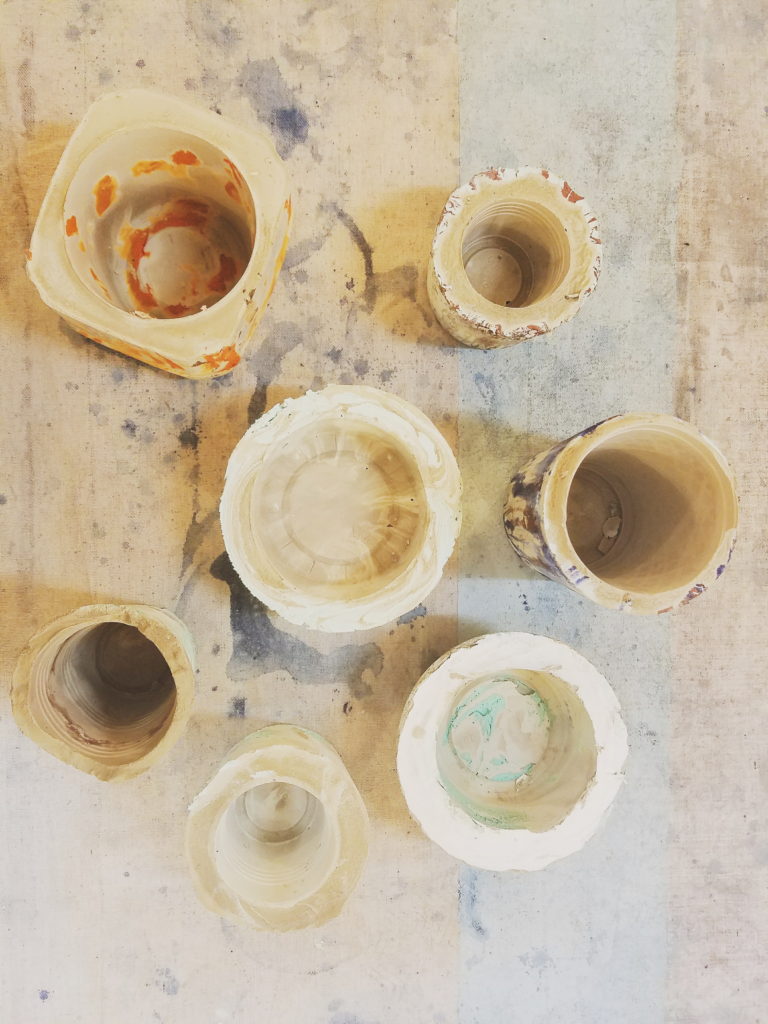 After the planters set for a full 48 hours, Sarah used a small belt sander to buff out any rough edges. You could use sandpaper to do the same or just leave the edges raw for a textured look.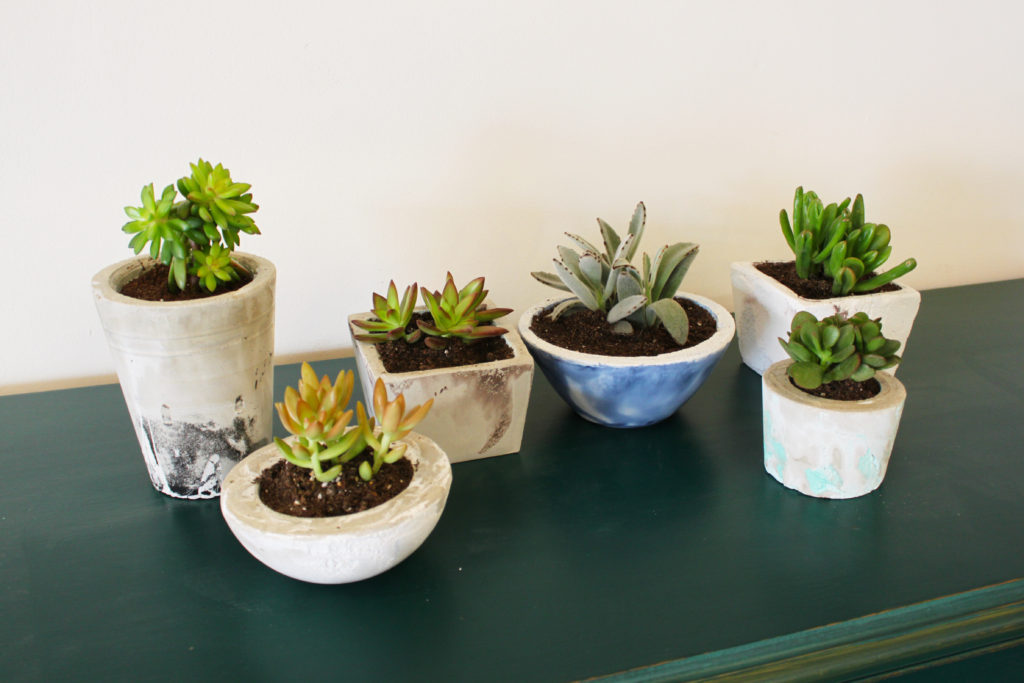 And voila, pretty, custom succulent planters. Similar planters go for upwards of $59 dollars at Create & Barrel or Anthropology. Why not save the environment, serious bucks and get creative by making some succulent planters of your own!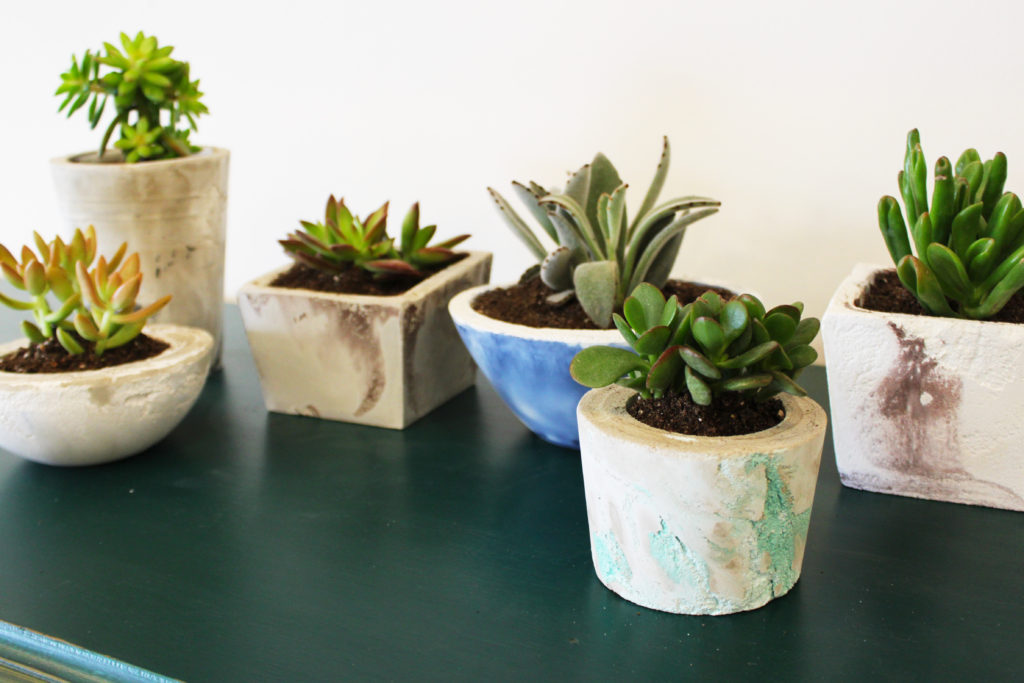 Hope you liked this tutorial also you are fu*king amazing,
Katrina