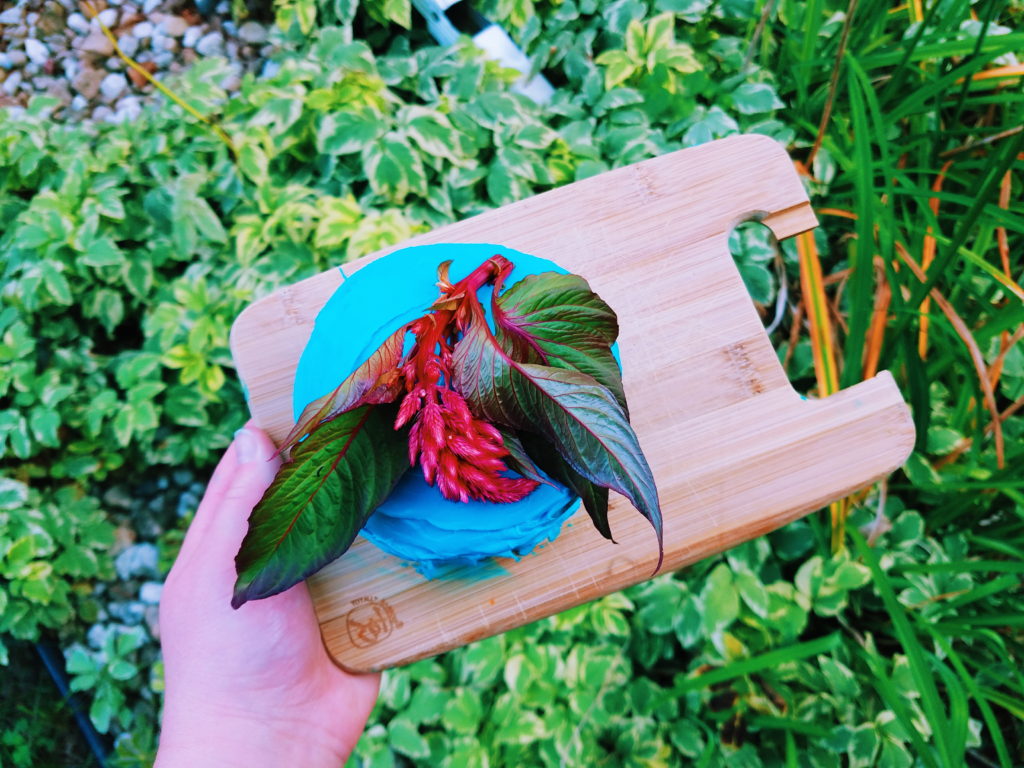 Here's a little secret, I don't cook. The last time I really tried my hand at a recipe I literally nearly burned my apartment down (I had to run into the hallway for the fire extinguisher). I'm truly lucky to have a BF who's totally bomb in the kitchen so I still get great meals and only really have to help with the shopping (thanks boo!). The one thing I can kinda do without hurting anyone is bake. Just the basics like box mix cupcakes, easy chocolate chip cookies or a loaf of banana bread, usually turn out edible and sometimes even great! One thing that gets me even more then the taste of a treat, is the look of it. My insta feed is always full of pretty cakes that are like little pieces of art. I knew there must be a way for even a #basicbaker like me to make something pretty! So after an afternoon of experimenting, I found an easy way to combine a love of sweet treats with my floral obsession. Even if you are garbage in the kitchen, you can still whip together a beautiful little treat and blow away guests at your next birthday party, baby shower or office soiree!
You will need: boxed cake mix, pre-made frosting, some fresh flowers and if you want to make your life easy – a set of these baking pans.
I started with two boxed cake mixes in party rainbow and strawberry.  Mixing up a white mix with a fruit mix helps the cake tastes a little less "boxed" because the extra colored layer of flavor really stands out.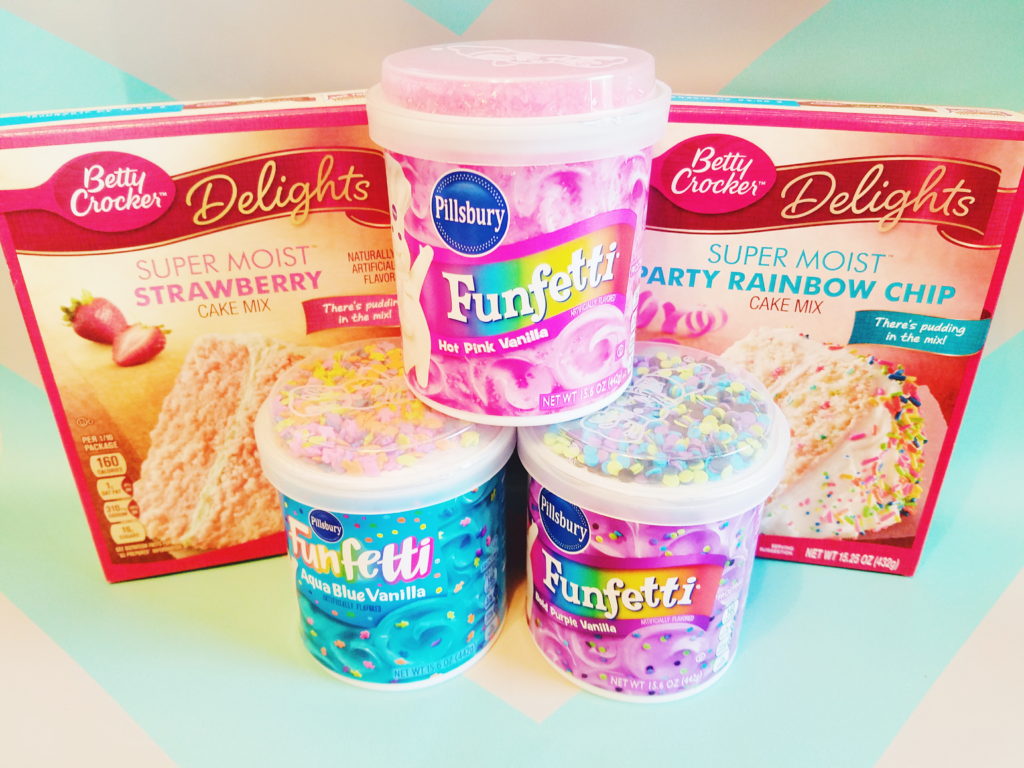 You can use pre-made frosting to make the process even easier and pop up your cakes pretty "wow factor". Pre-made is not my fave, but is great in a pinch and there are so many different options/tastes to choose from.
Do yourself a favor and get these amazing baking pans. This set comes with five small, shallow pans that can each hold a different flavor or color cake batter.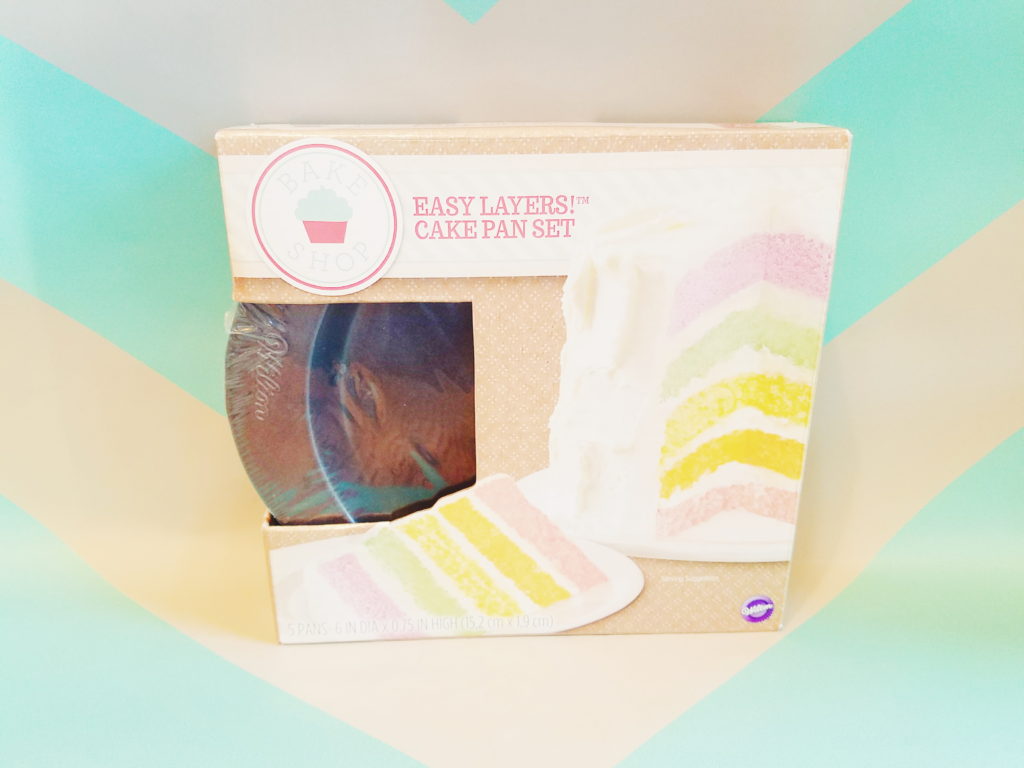 They are nonstick, easy to clean and make baking a layered cake so simple and effortless.  I got my set at Target, but I know they sell similar versions on Amazon and at some crafts stores like Michaels.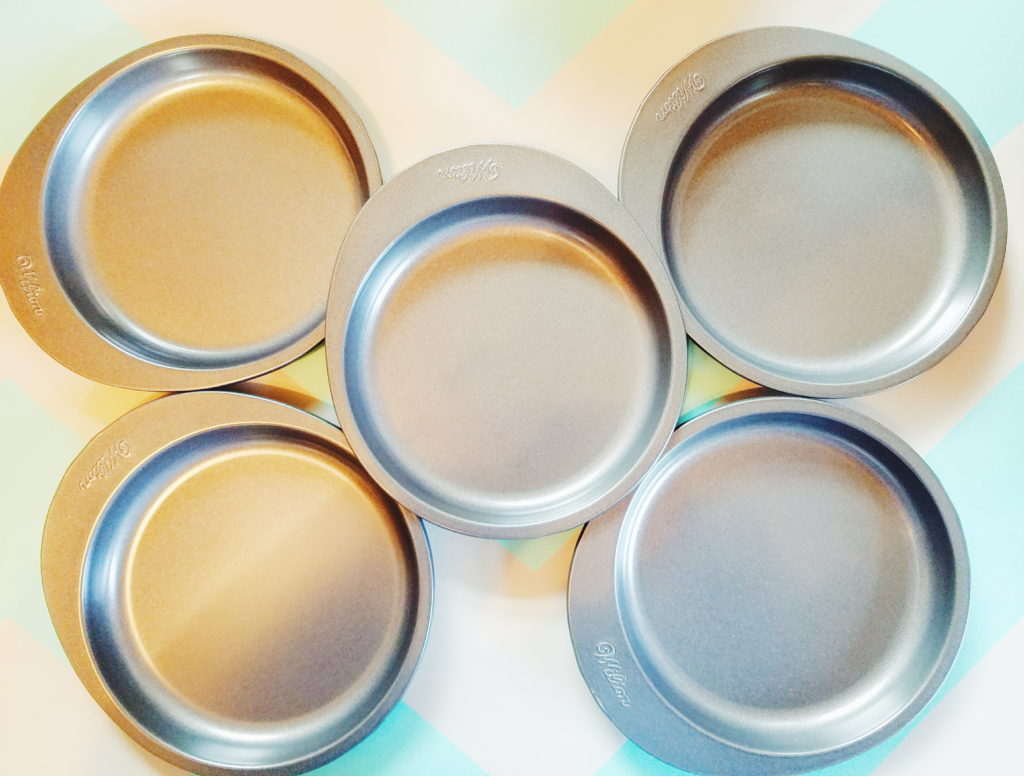 Whip up your cake mixes following the instructions on the box.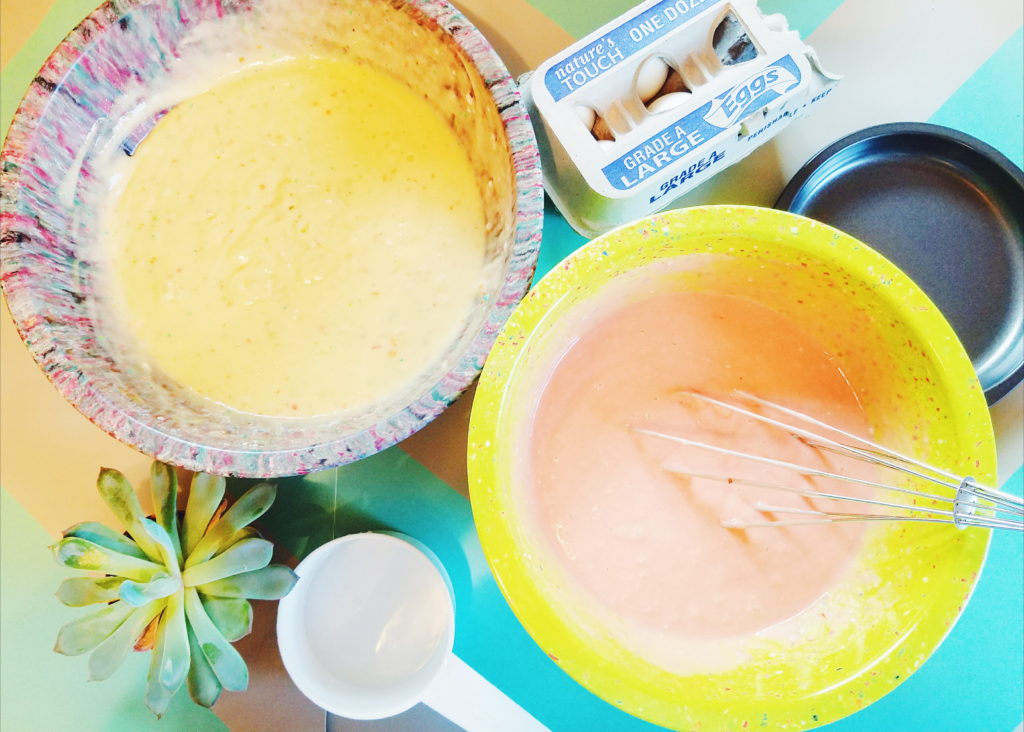 Then spoon out your batter into the layer pans, alternating white mix and your fruit flavored mix between the pans. I also filled up some baby spring-form pans that I already had with my extra cake mix just for fun.
Throw your pans into your pre-heated oven and get ready for the house to smell like heaven!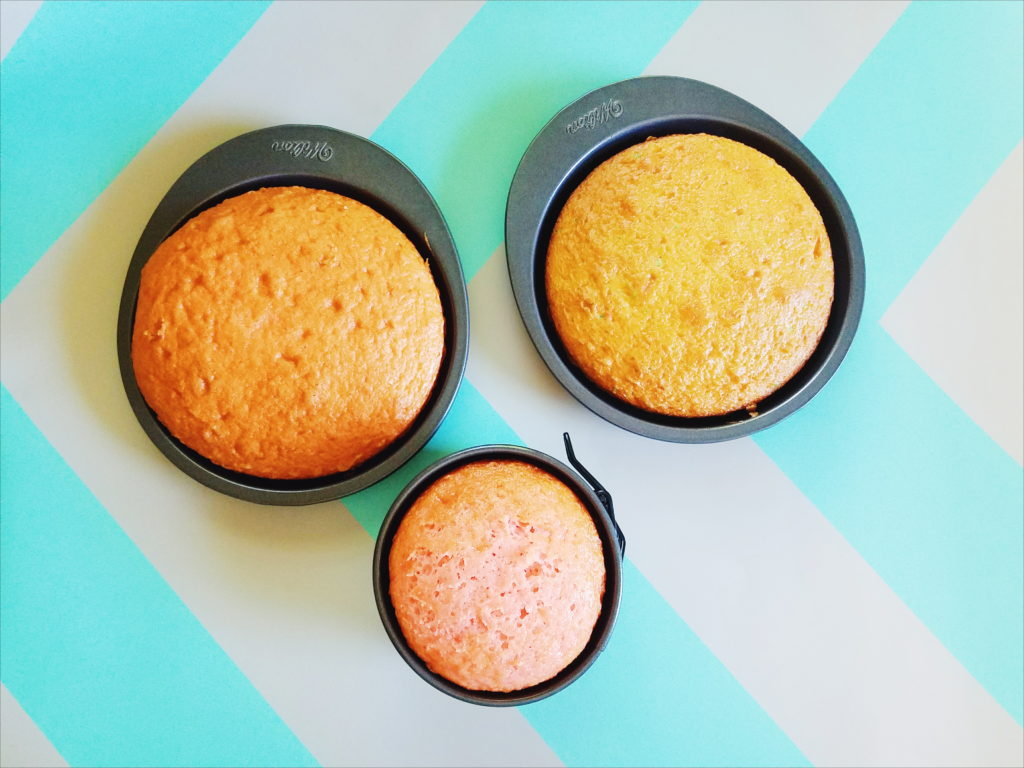 Perfection. After your cakes cool off set your base layer on a cake stand and start adding frosting in between alternating layer flavors.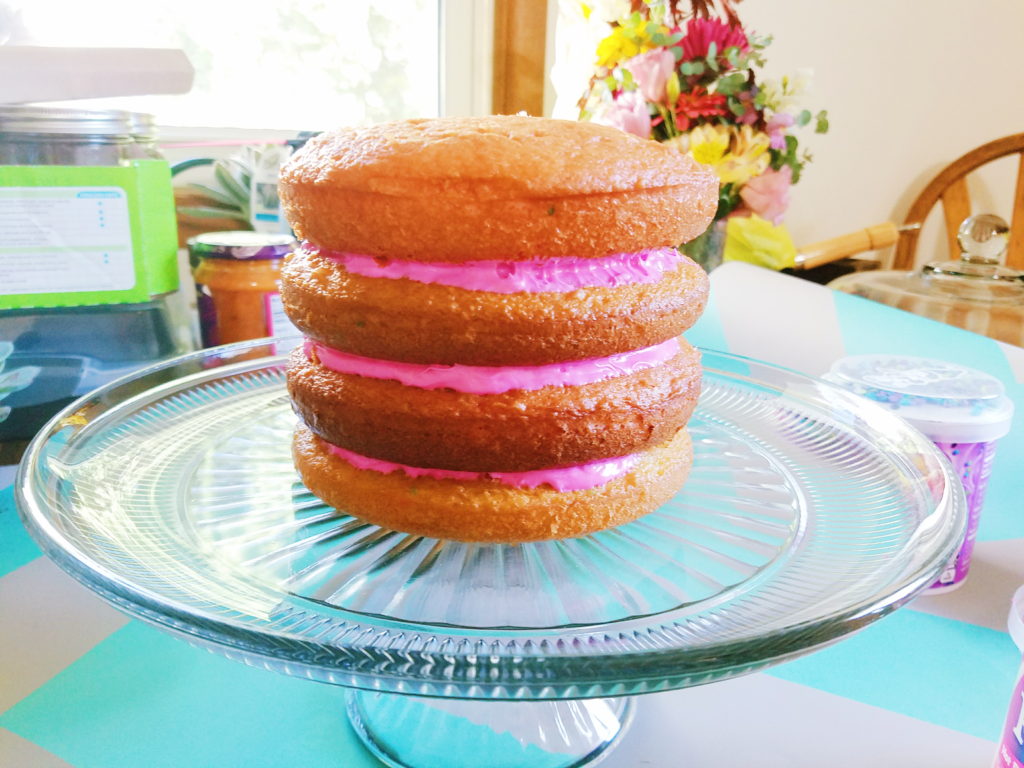 Then choose another color to frost the entire cake. I always just use a basic kitchen butter knife to frost my beauties for a raw, un-fussy look.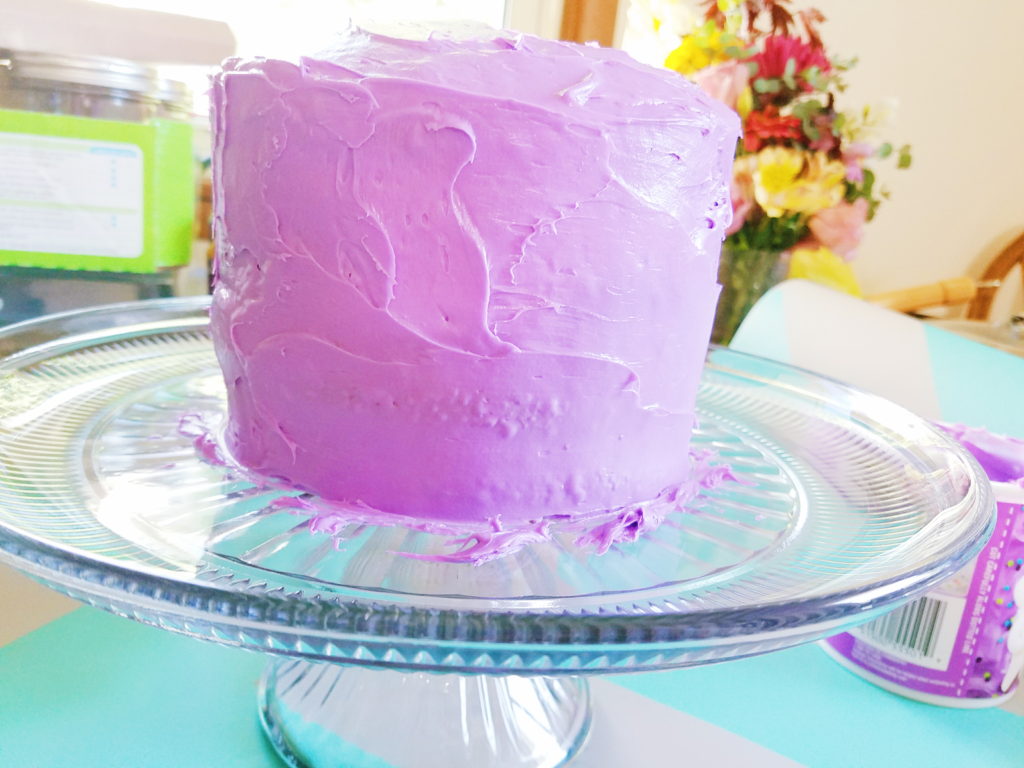 This is the best part. Bring out some of your favorite flowers, I just used a bunch that I picked up from the farmer's market. Cut the ones you want to use and wash off the cut end. You can also add a little bit of wax paper to the end of each stem or set a tiny bit down on where you want to place the blooms on your cake in order to keep the flowers from fully touching what you are going to eat.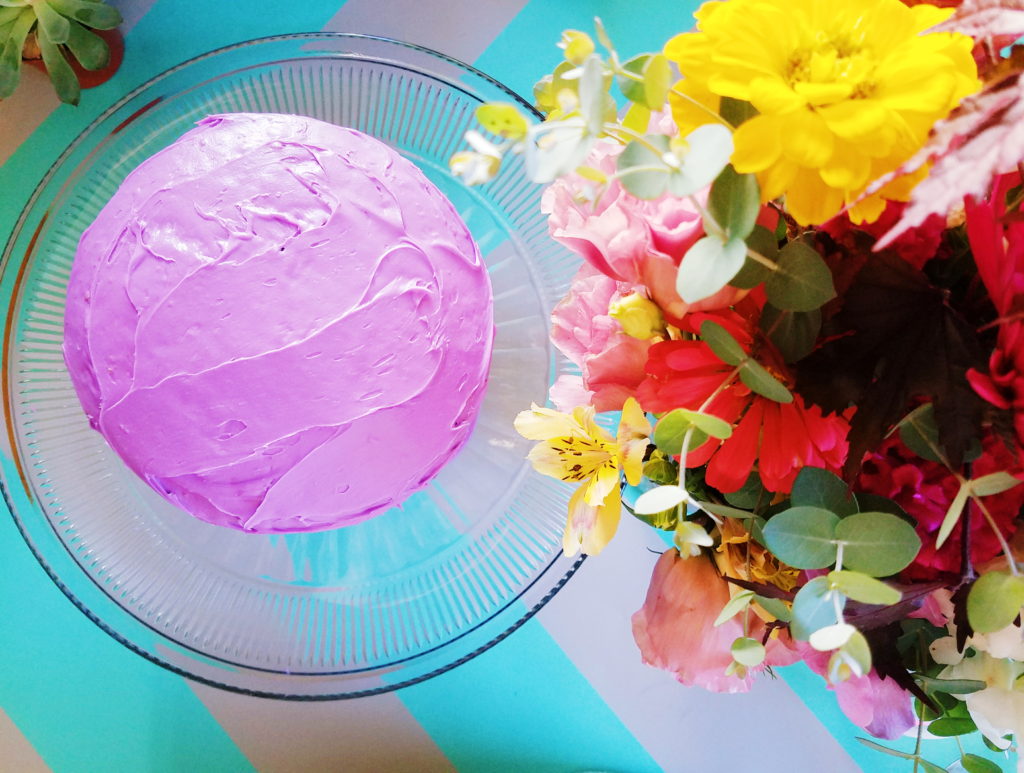 The results are a totally Instagram worthy cake.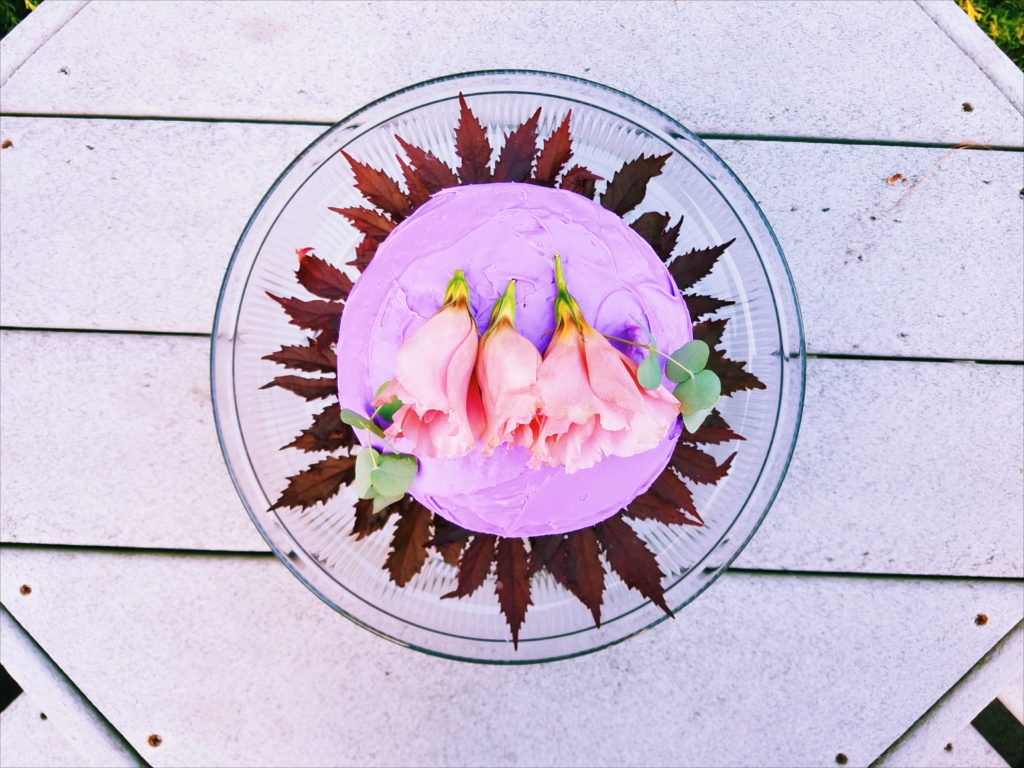 Both inside and out!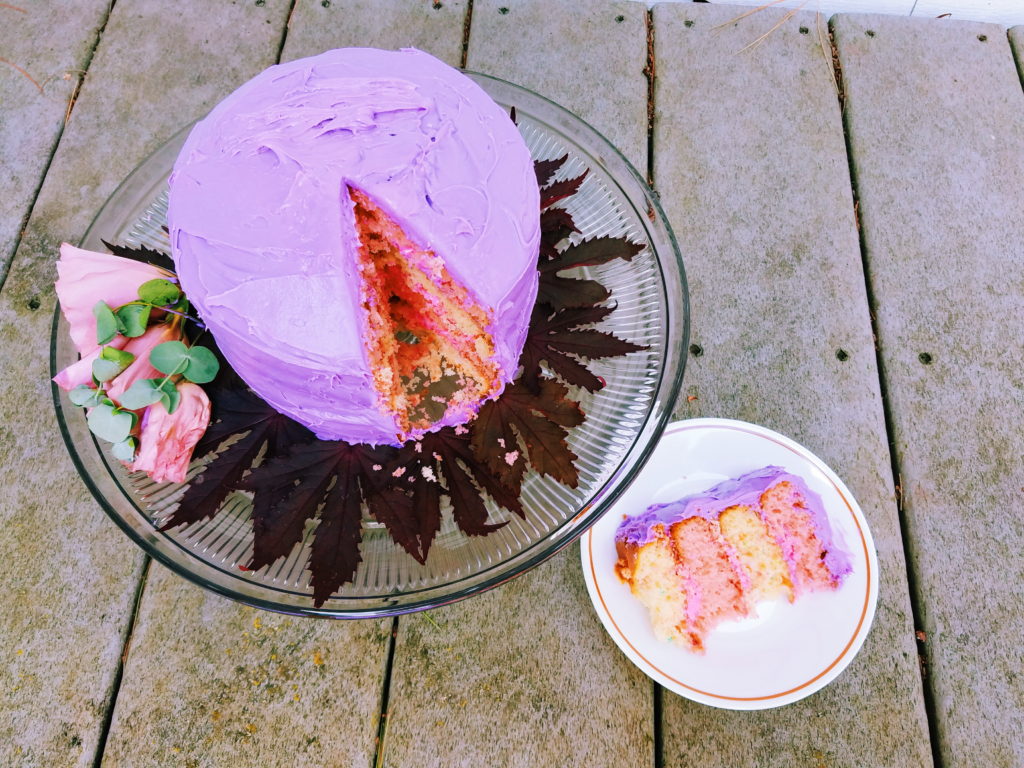 Let your creativity go crazy on your pretty sweet treats! If you set a flower on the cake that you don't like, just pick it back up again and set a different one. It's honestly so easy, but looks advanced!
Never be scared to try your hand at something before you decide you can't do it. You CAN make you next special event cake!
XOXOX,
Katrina