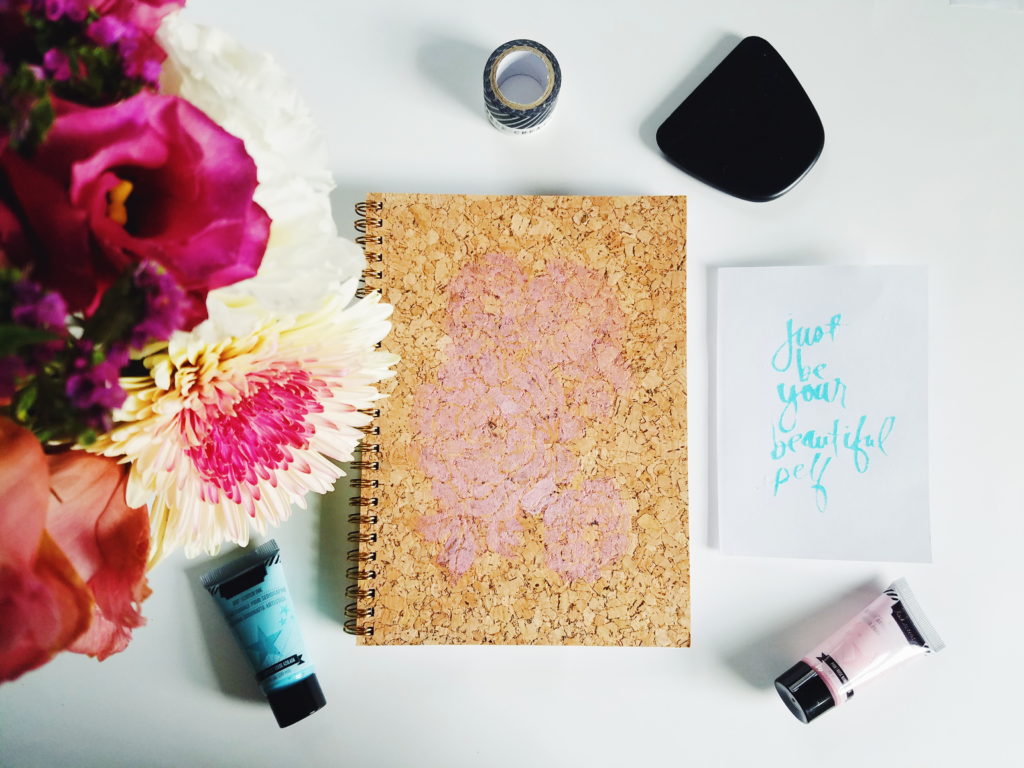 I love doing #diy that is easy and fun. Sometimes I read blogs that have super pretty tutorial projects, but they are so hard to do. That's why I like good #diy kits. They usually give you everything you need to make a cool project, try a new skill and feel acomplished!
I'm a huge fan of screen printing so when I found a coupon for this Hedi Swapp Art Screens Print Kit at the Michael's in Greenway Station, I decided to give it a try.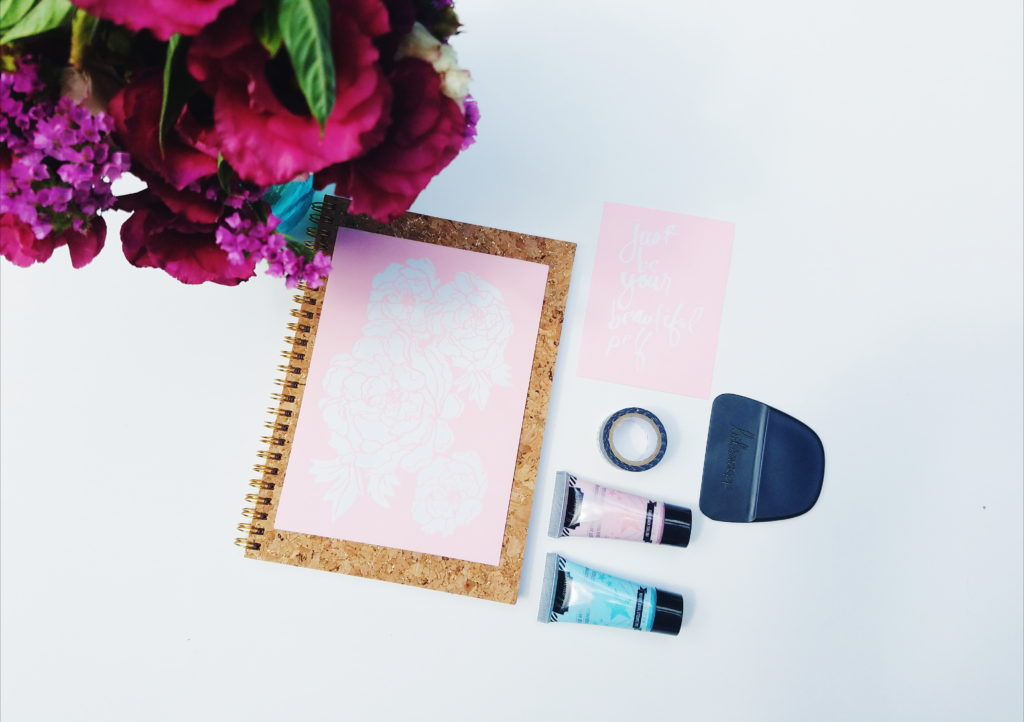 The kit contained two screens, two colors of paint, some cute tape and a tool to draw the paint across the screen. It only cost me $10 with the coupon. I also bought some extra screens, paint, cute notebooks and some card stock to try printing on for an additional $12.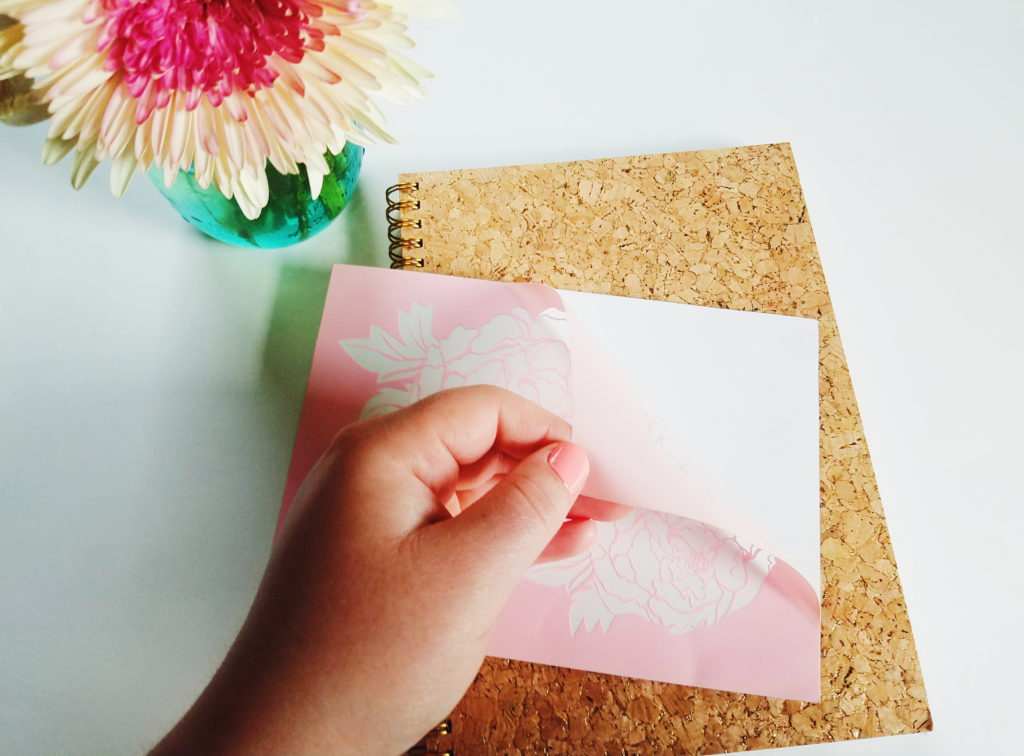 The screens were like vinyl stickers that could be peeled off and stuck to wherever you want to screen print. They were really easy to place and I could even remove them a few time and re-adjust them to get the placement right without any problems.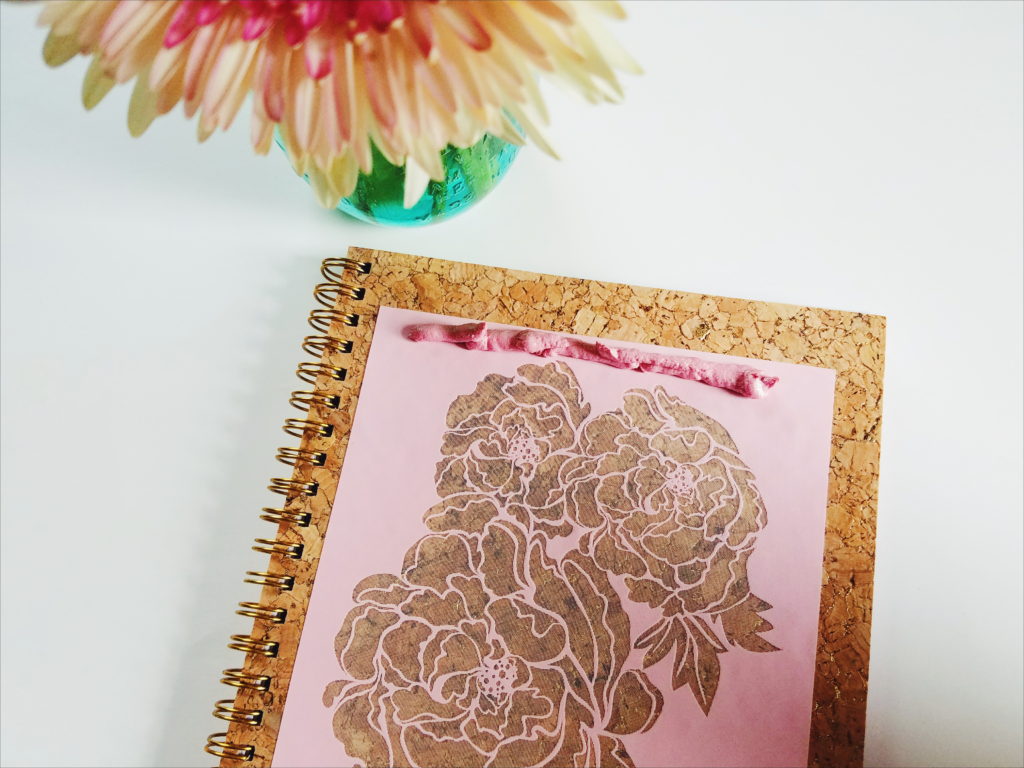 Then I chose what color paint I wanted and squirted a line across the top of the screen. Holding the little scraping tool tight to the screen, it was easy to pull the paint down and see where it had coated over evenly and where I needed to go back over again.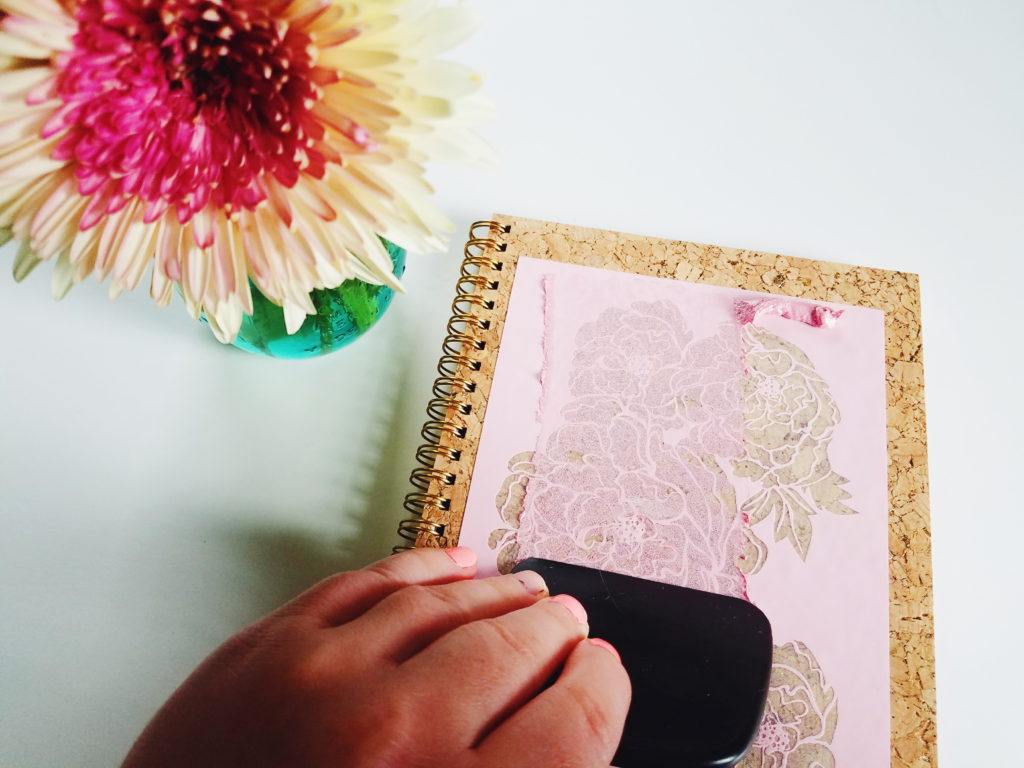 After I made sure every part was evenly covered, I slowly peeled up the screen to reveal my masterpiece.I was actually surprised how easy this kit was to use and how nice the prints turned out.
I also learned that its very important to rinse off your screens as soon as they are pulled up because they will be very hard to clean once the paint dries. I learned the hard way as you can see below 🙂 The right screen I left on the counter for about 5 minutes and the left I rinsed off as soon as I screen printed it.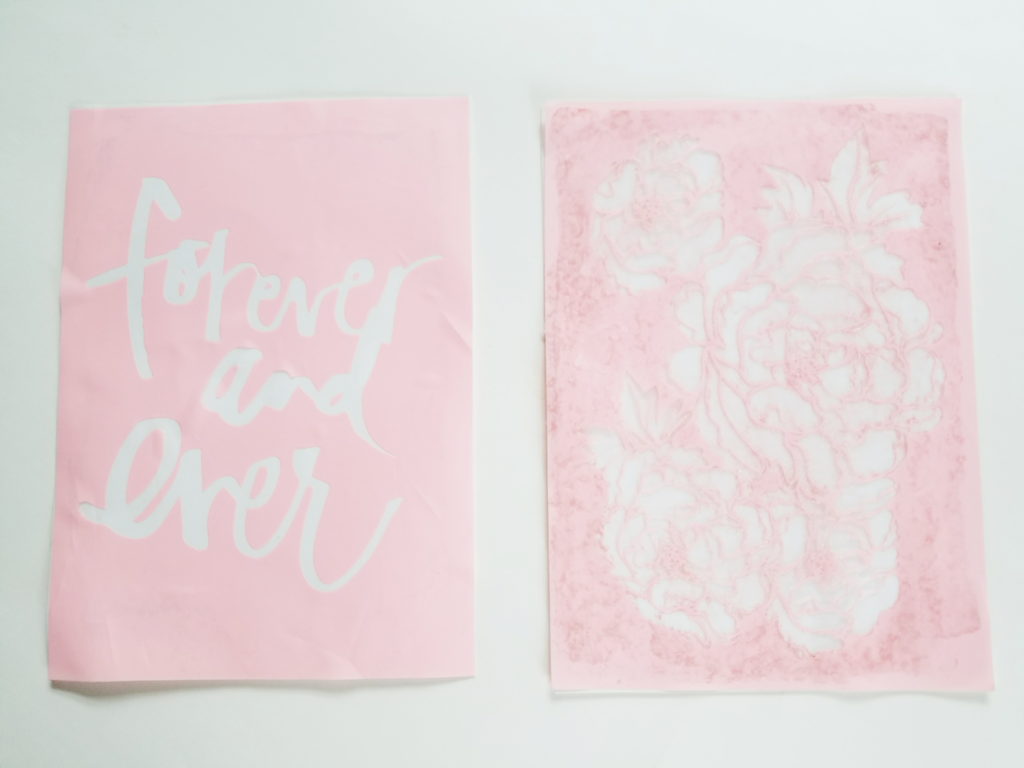 The only downside of this kit is that I noticed a warning that some ingredients in the kit were not deemed safe by the California government :\ I'm sure there are a bunch of not totally natural stuff in many DIY supplies, but it still kinda makes me nervous to have random disclaimers on things!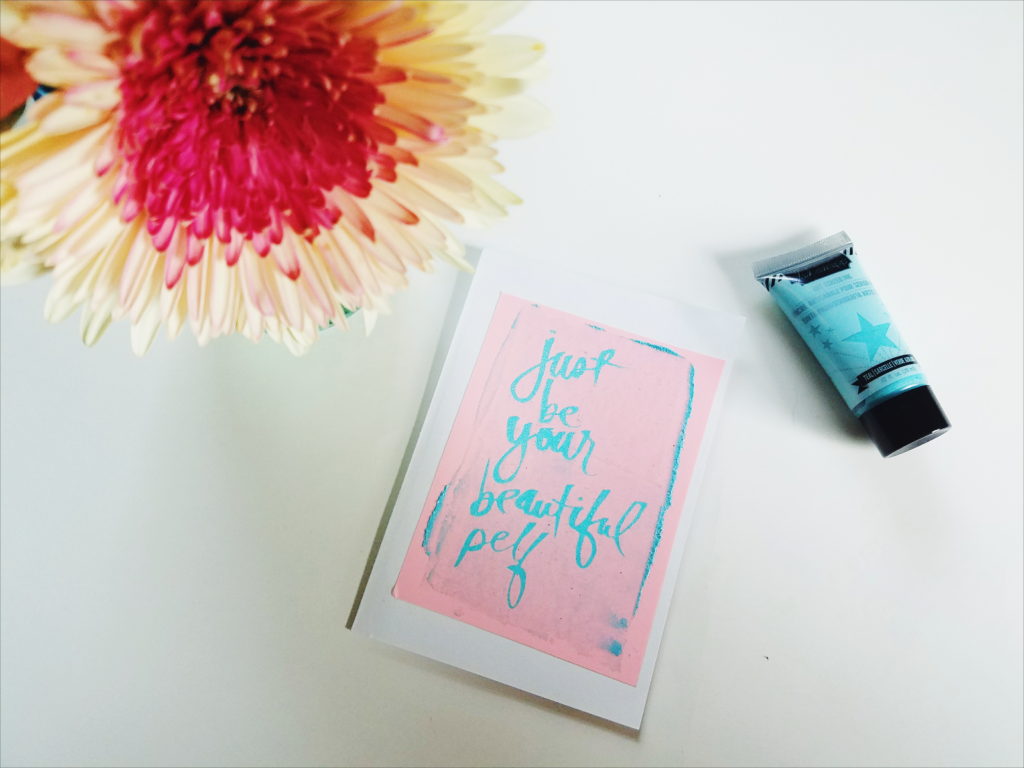 I also might stick to printing on pure white surfaces in the future, unless I'm going for a lighter stylized print. The paint seemed to show up the best when I tried it on the card stock.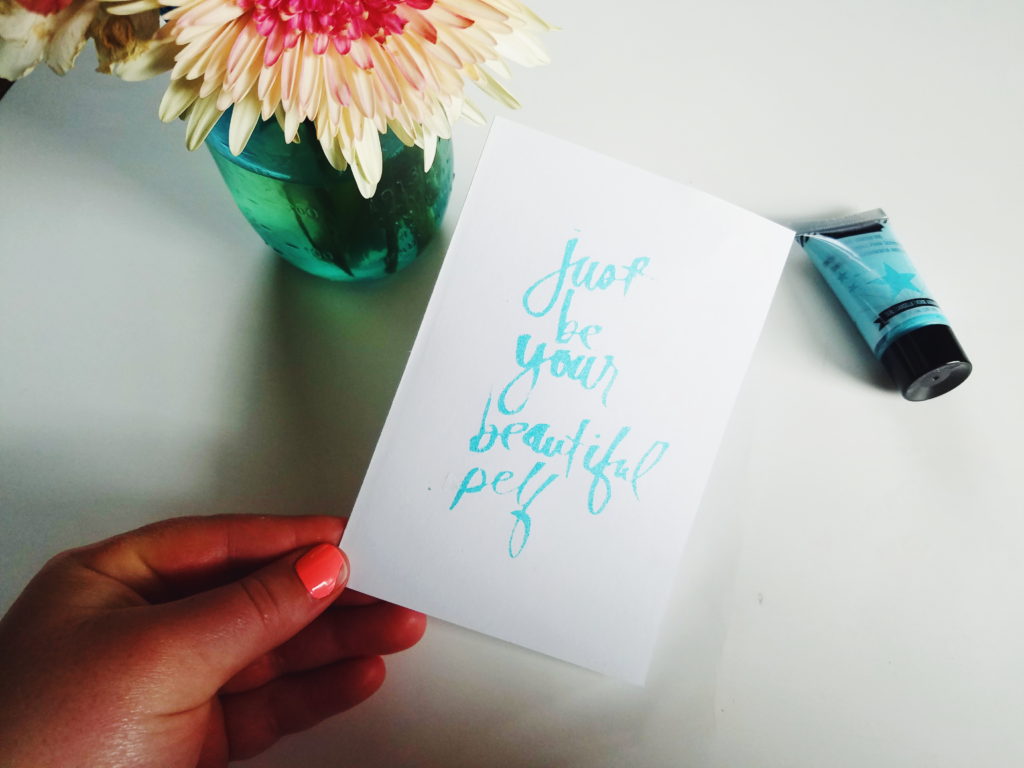 Ultimately, I had a fun afternoon with this kit and actually felt like my results were pretty high-quality.
I would defiantly give other Hedi Swapp products a try!
Do you have a favorite craft kit line?
XOXOX,
Katrina