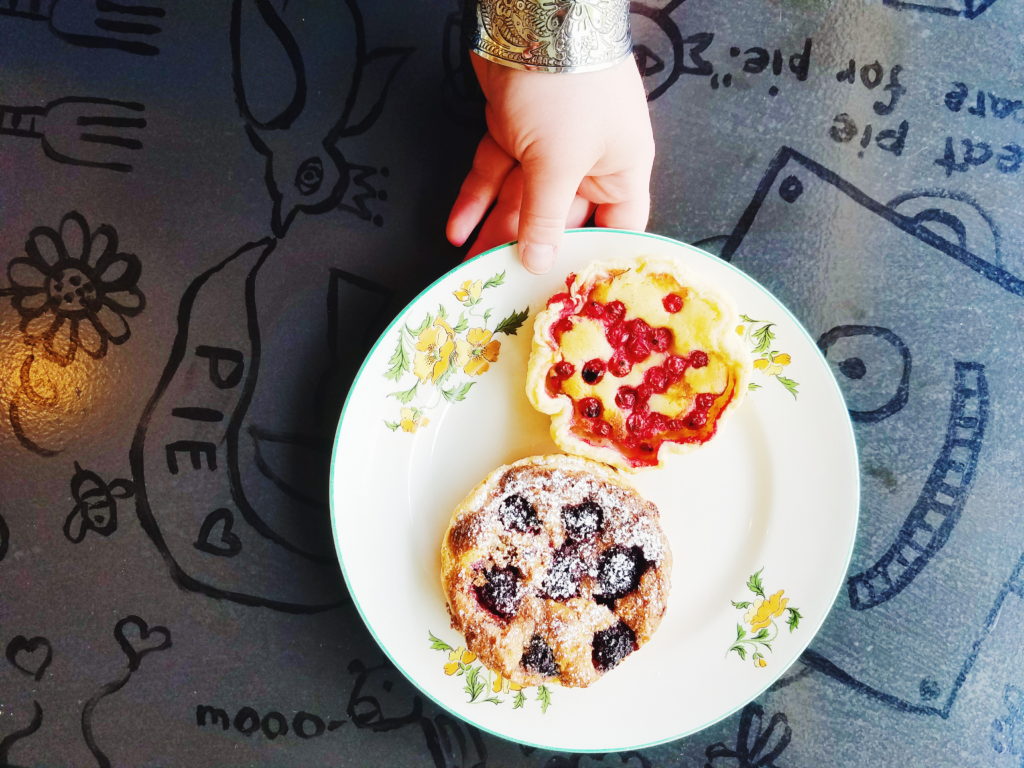 Jenn Mans was beaming as we talked over pie at her quaint shop on S Allen St. in Madison, WI.  She was explaining how tiring and exciting wedding season at a pie shop can be. She said that her favorite part was actually delivering orders because brides were so happy to see her and everyone is always blown away by the visual excitement of seeing hundreds of little baby pies! Jenn had many reasons to be both tired and excited as she recently became the new owner of Humble Sweet and Savory Pies.
This small shop was started by sisters Shelly Cross and Jill Long who had a dream to bring handcrafted pie goodness made with local ingredients to the Madison area. Jenn started working at Humble Pie as the head baker after pursuing a communications degree because baking interested her and she wanted to do what she instinctively loved.  When the sisters decided to sell the shop at the end of last year, Mans saw an opportunity to hone her craft and keep the pie love going. She put a campaign on Kickstarter to try and raise initial funds to start the buying process and to her surprise, the community support was overwhelming with Mans making more then her goal.  It was clear Madison wanted to keep Humble alive.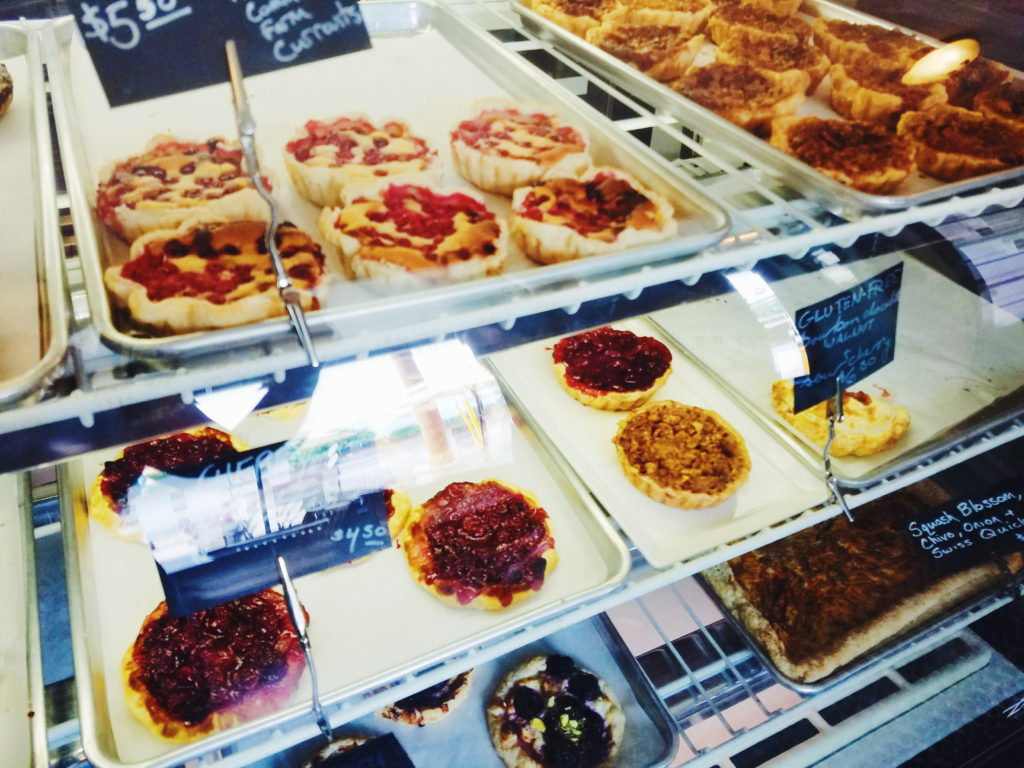 Mans passion for pie was apparent as she showed me around her shop. We talked about how she comes up with new flavors (the best ones come to her in dreams), how the kitchen operates on a daily basis, how running a pie shop is more then a full time job and how she still loves to bake at home even after she leaves her shop for the day. All this devotion clearly bubbles over into the actual pies. If you've ever tasted a Humble Pie, you'll know what I mean.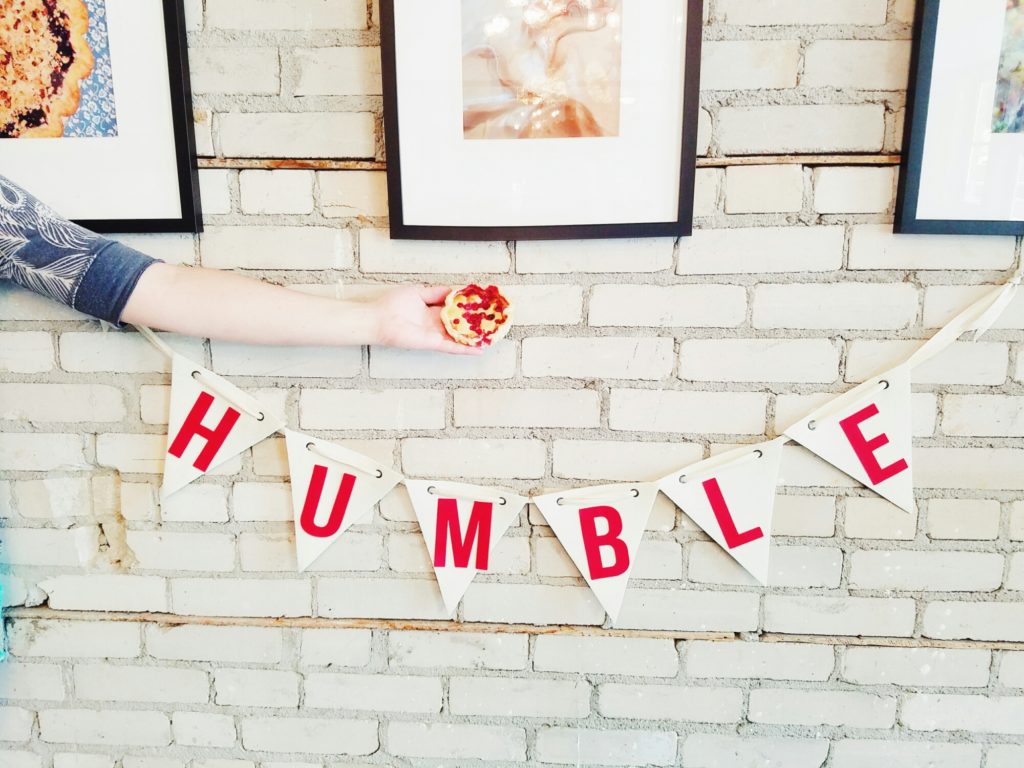 I totally agreed with Jenn as she said that pie is the best because basically its not trying to impress anyone. Its not stuck up, exclusive or prim. Pie is warm, welcoming , friendly and perfectly undone.
Humble Pie seems to have figured out how to spread this inclusive pie love. There was a steady stream of customers coming in and out of the shop for the duration of my hour behind-the-scenes tour and by the time I left, their display case was almost empty and it was 2pm!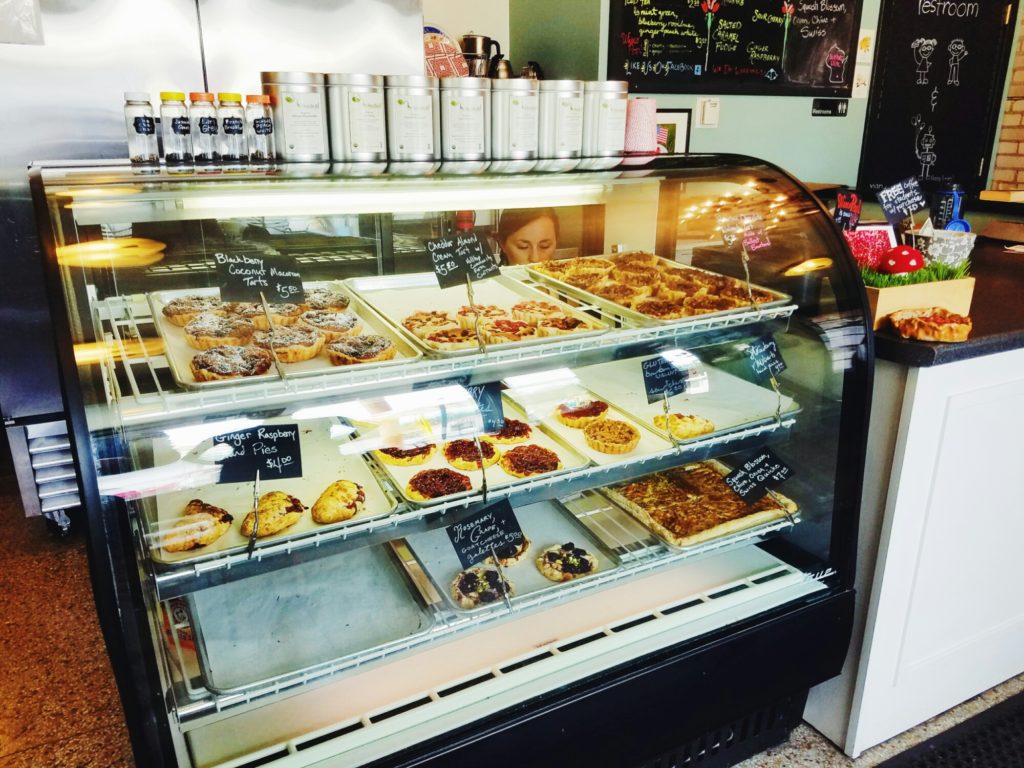 If you haven't ventured to the quaint bakery you are missing out! Feel special and happy and satisfied with a slice of Humble Pie.
-Katrina
Save
Save
Save
Save
Save
Save
Save
Save
Save
Save