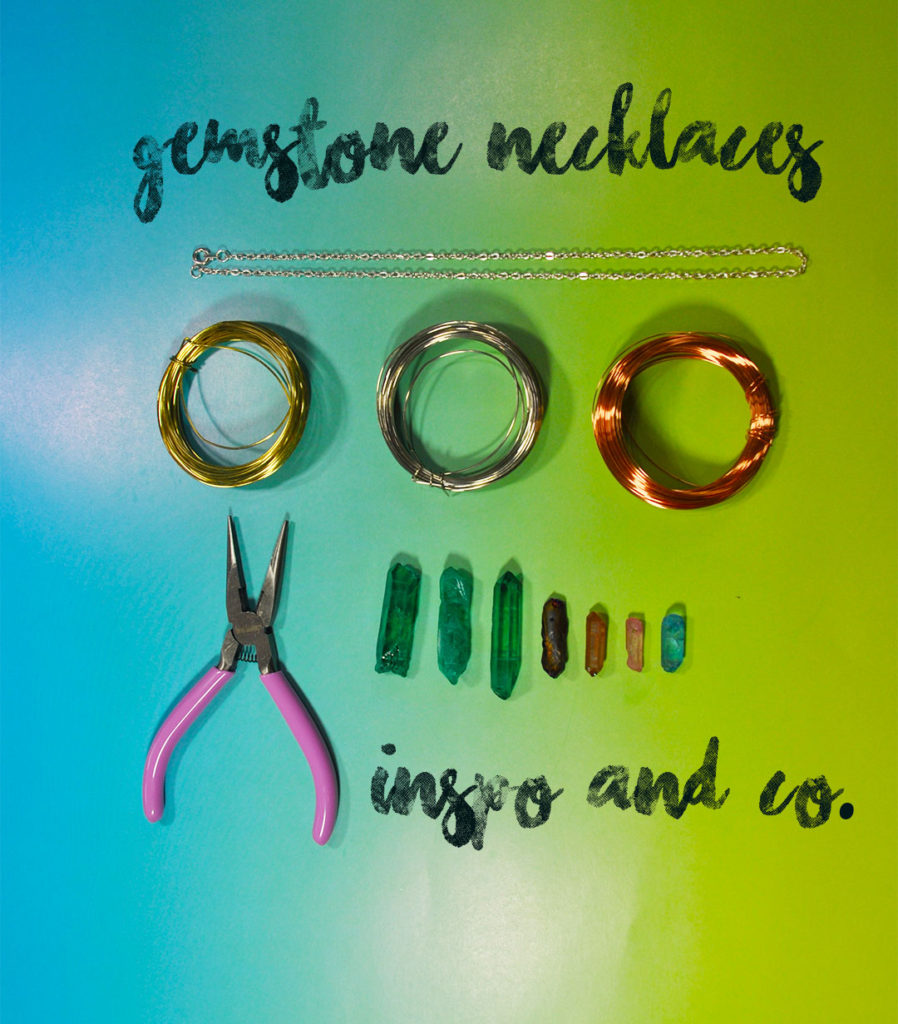 Spring craft show have got me draining my wallet over any little shiny stone hanging from a chain, wired to a bracelet or possibly dangling from my earlobes! After a particularly expensive weekend of finding some stunning stone pieces, I decided I would literally never get enough and would have to find a way to #DIY my own creations! Here is a super easy and affordable tutorial to make your own pretty stone pendents, one for every day of Spring!
Supplies Needed: 
Needle-nosed pliers, chain necklace, strand of stone beads, beading wire
I purchase all my supplies at Michaels. My favorite stone beads and pendents for DIY are from a brand that they carry called "Sedona" by Bead Landing. The ones that I used for this tutorial come strung on a long wire with about nine beads per pack.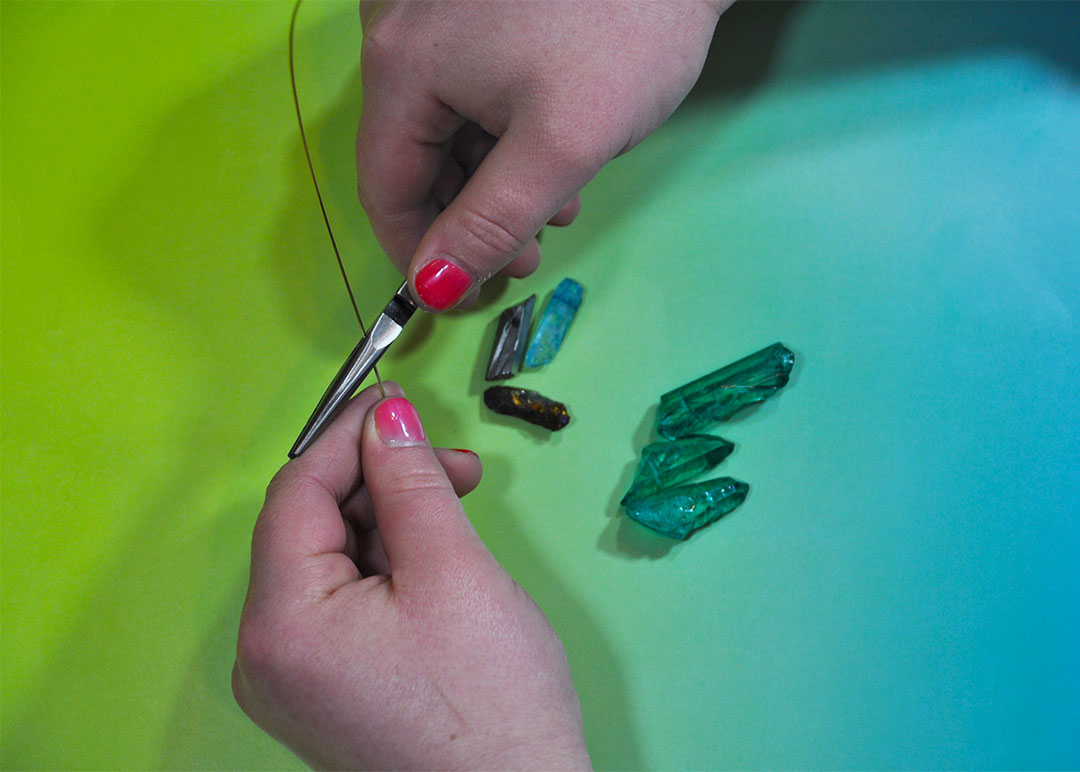 First: Start by using your wire-cutters to snip a length of wire about four inches long.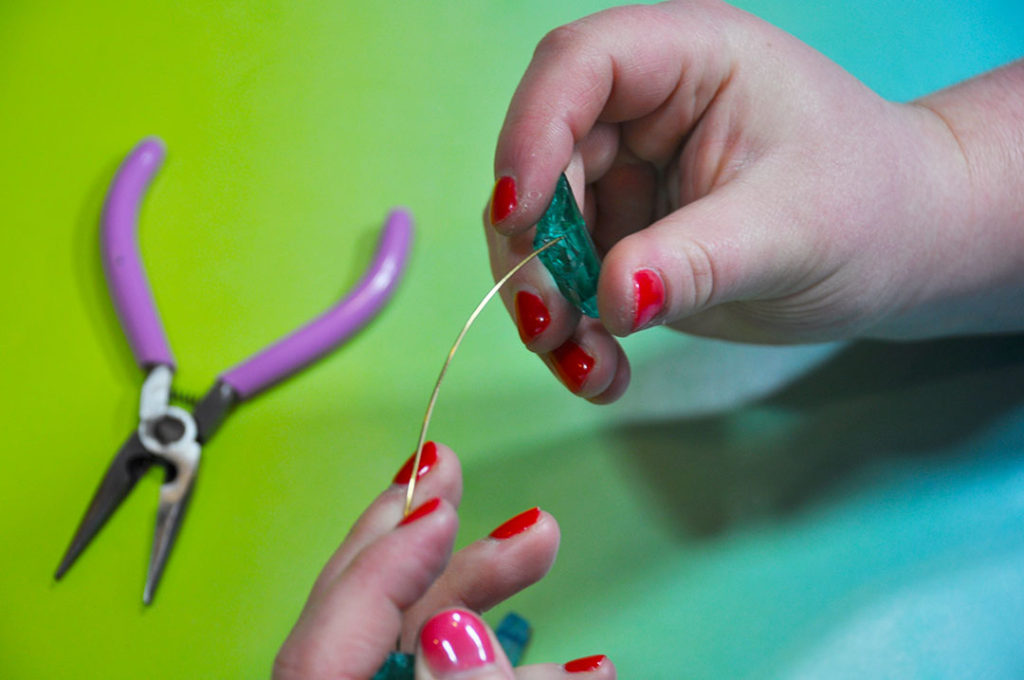 Two: Choose the arraignment of stone beads that makes you the happiest and string them onto the wire through the pre-drilled holes.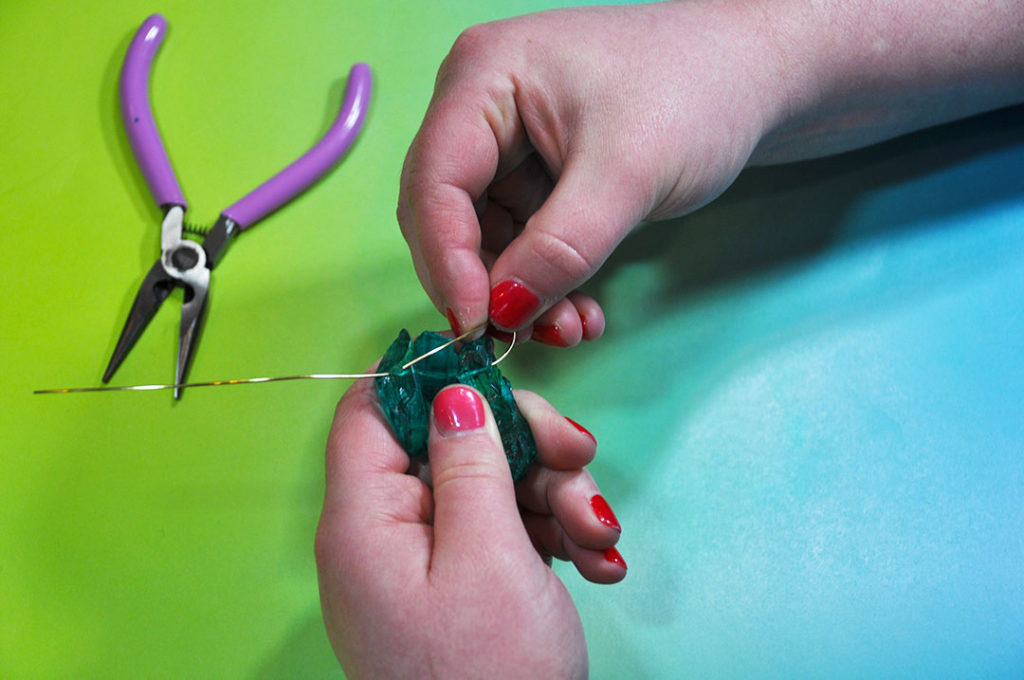 Three: After you have all your beads on the wire, begin to curl one side of the wire into a loop towards the beads.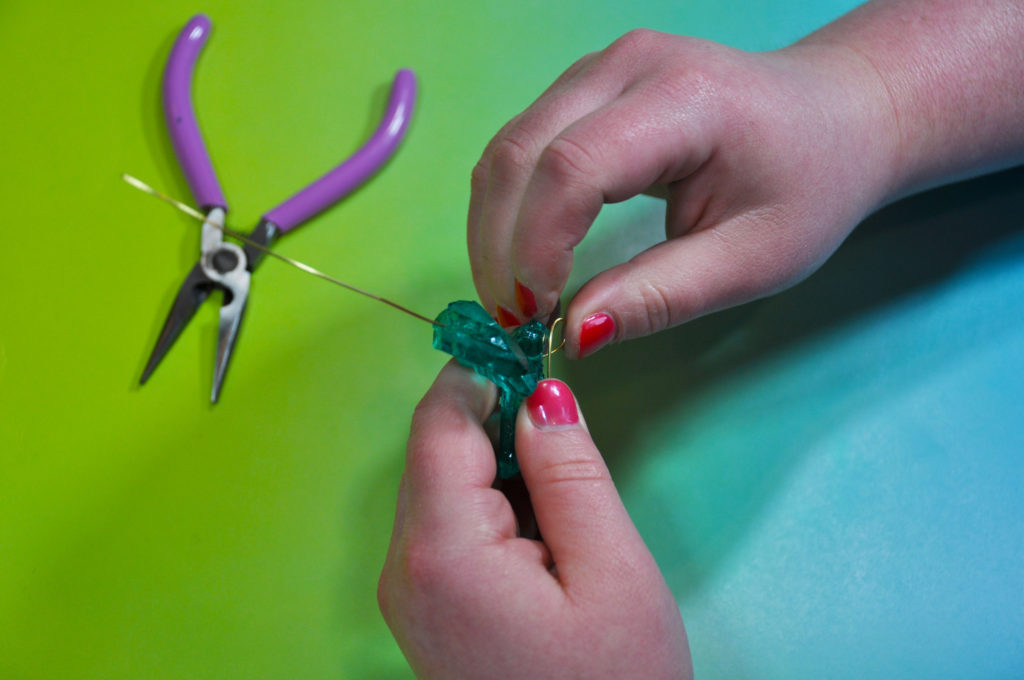 Four: Fold the wire all the way around to create a full loop. Play with this part a little bit to get a good tight circle, right up against the beads.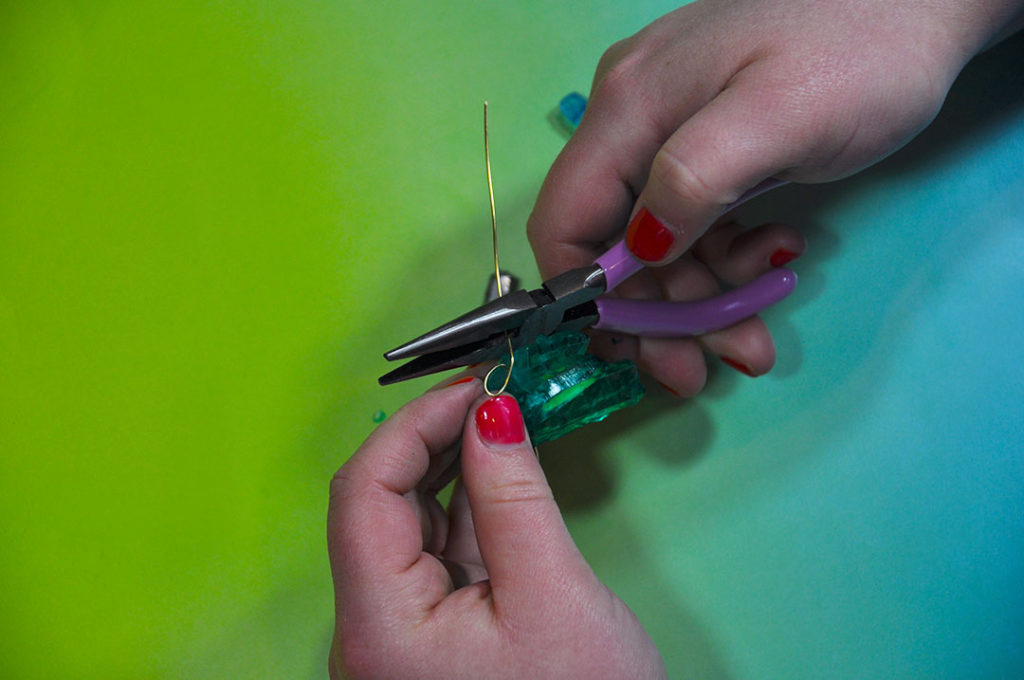 Five: Once the loop is made, use your wire-cutter to snip off the excess wire tail.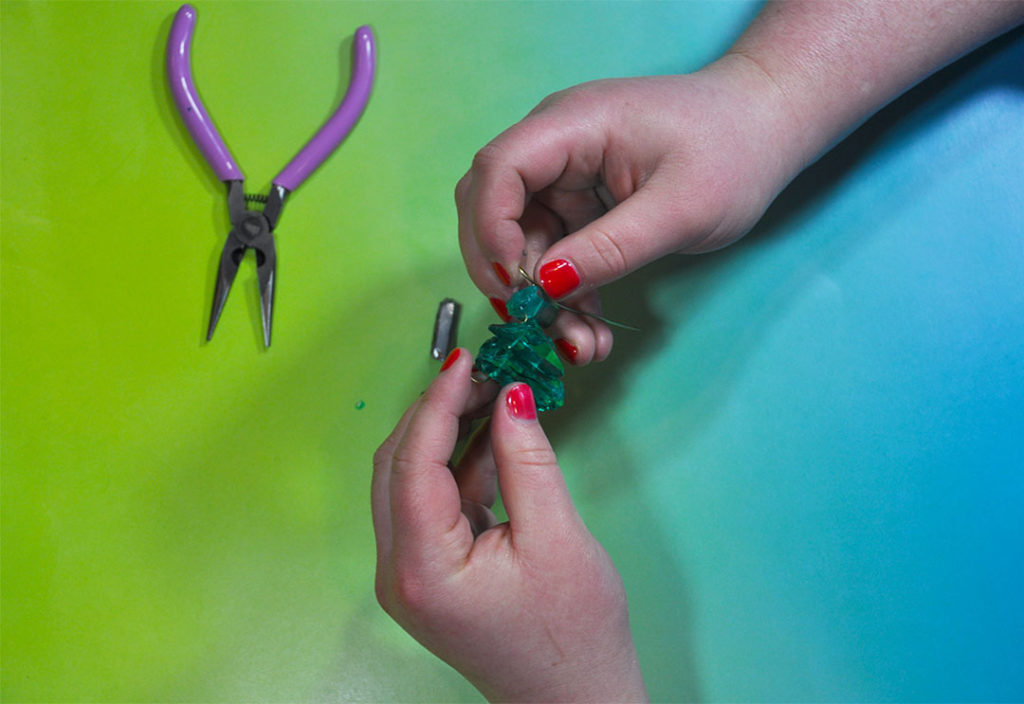 Six: Repeat forming a wire loop on the other side of the beads and cutting off the excess wire.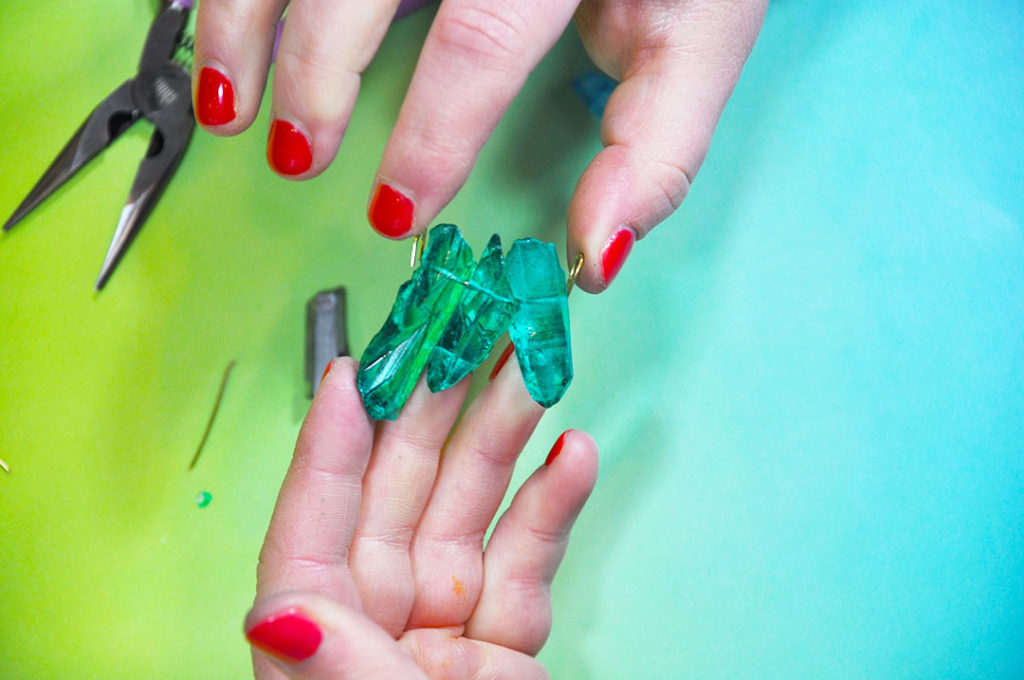 Seven: Your final pendent should look something like this!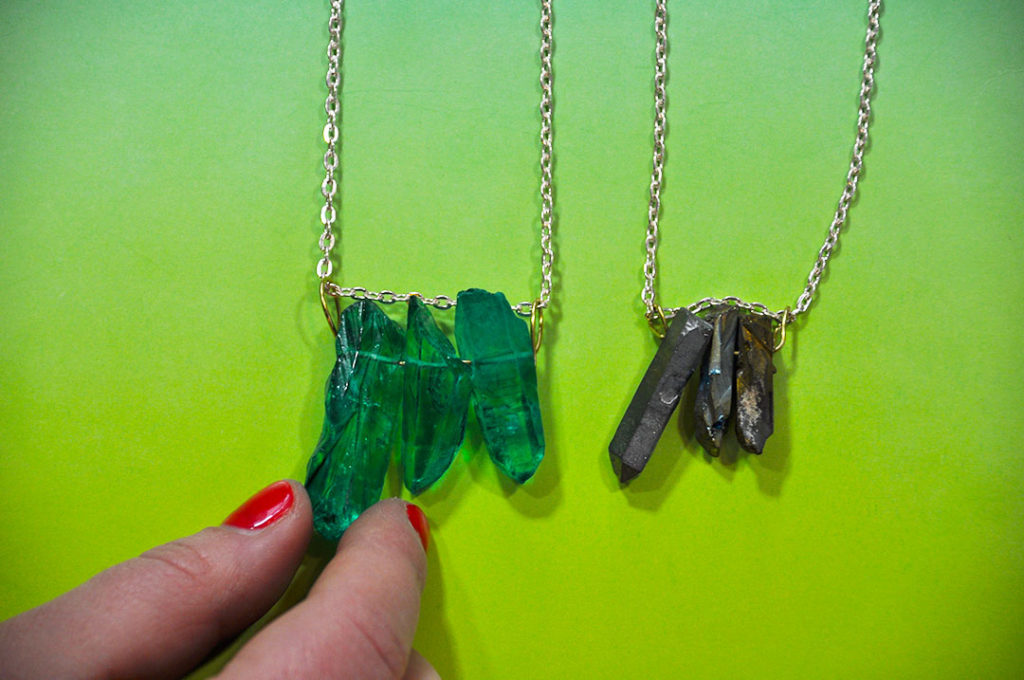 Eight: String your pendent onto your chain through both of the loops you created and by golly you have just made a super pretty gemstone necklace!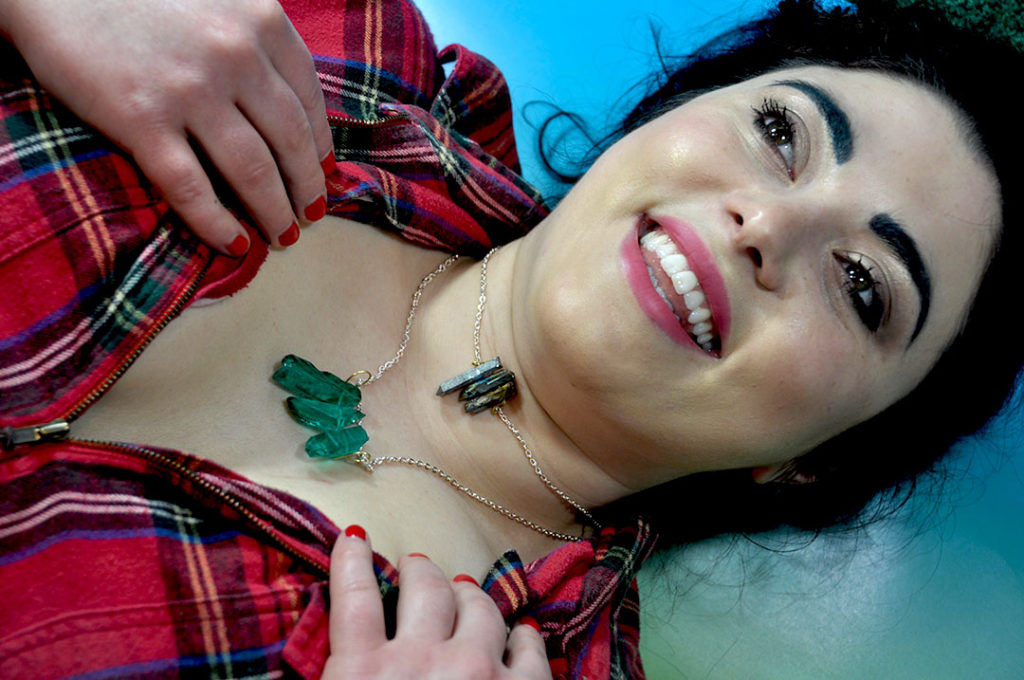 I hope you loved this DIY! Comment and let me know what other tutorials you would like to see.
Remember – take time to practice your creative! <3