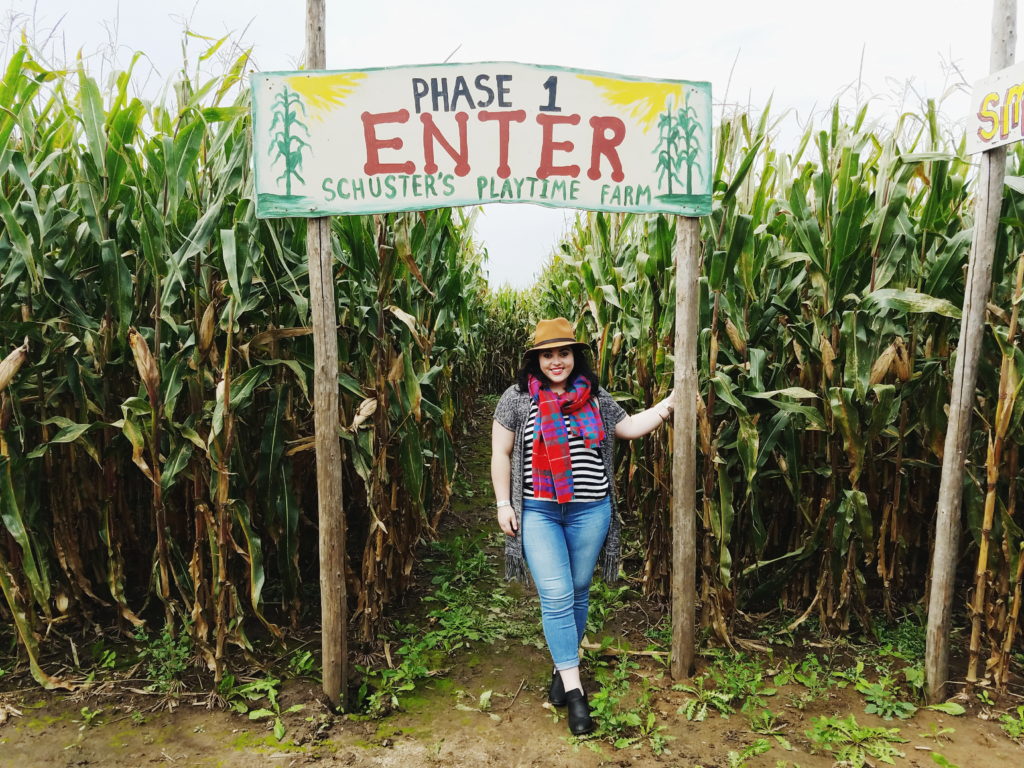 A few weeks ago I was invited by blogger Dairy Carrie to enjoy a day of fall fun at Schuster's Farm. I actually have known the Schuster family for most of my life as we met them through a homeschool group when I was about 5 and we have visit their farm almost every year since. I was so exited for the opportunity to check out the farm as an "adult" and see all the new activities that have been added. I am also a huge fan of fall because it's my favorite season (for both weather and fashion) and I love going on weekend dates with the bf that are out of our regular routine. So yesterday my boyfriend and I spent the afternoon with the local bloggers exploring the farm and basically experiencing all the best traditions autumn has to offer.
Here are our top 10 reasons why Schuster's Farm needs to be on you radar every fall season!
1. PUMPKINS! Schuster's has such a wide variety of pumpkins that are very reasonably priced. You can go out on a hayride and choose your own pumpkins from the patch or select from dozens of pumpkins that they harvest and clean off for you. I chose a white one and I can't wait to decorate it!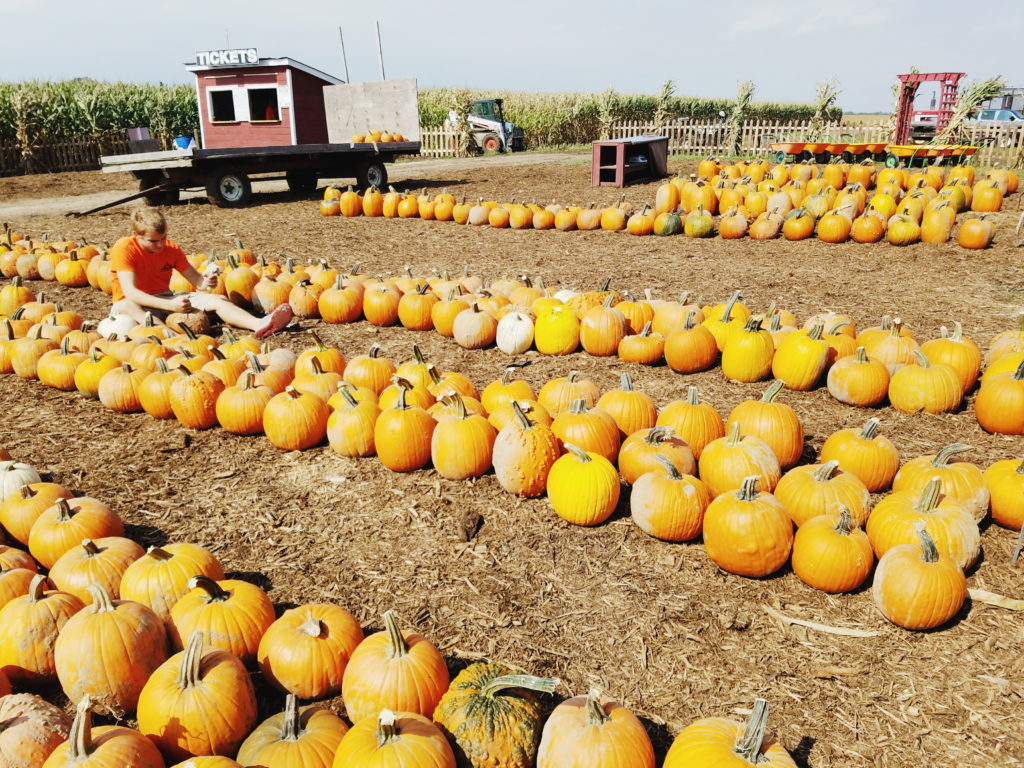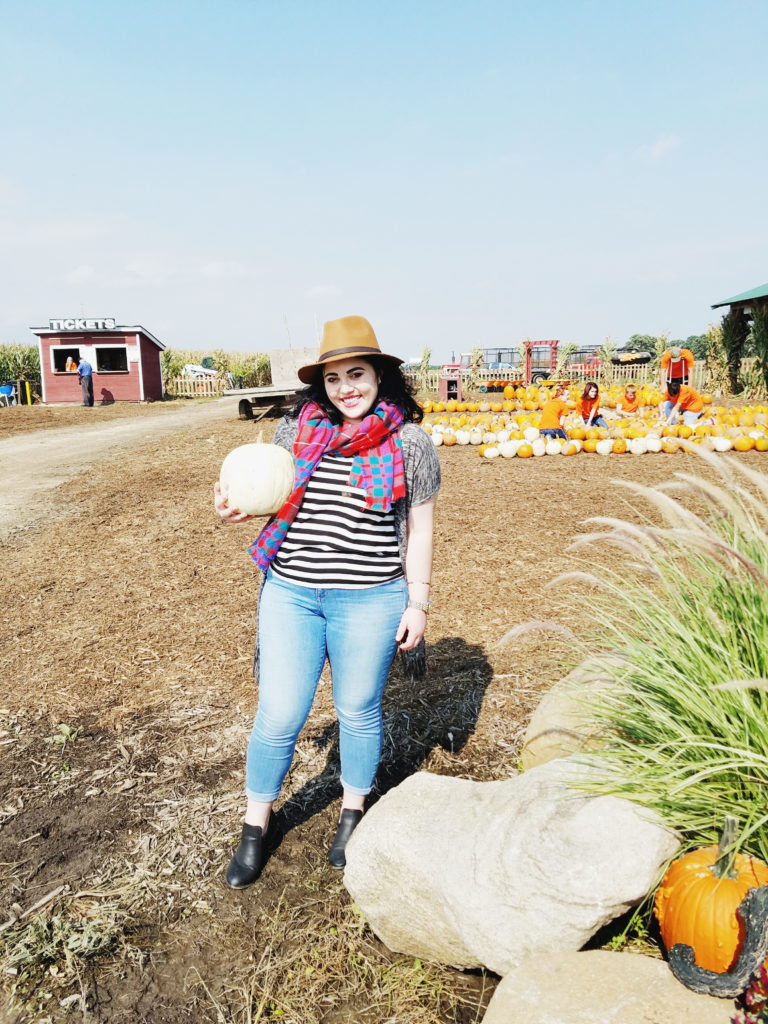 2. They also have beautifully dried decorative corn husks, corn bundles and many varieties of squash. Each squash variety had a sticker on it to explain how exactly to cook and eat each type. This is very helpful to someone like me who has never prepared squash as a meal!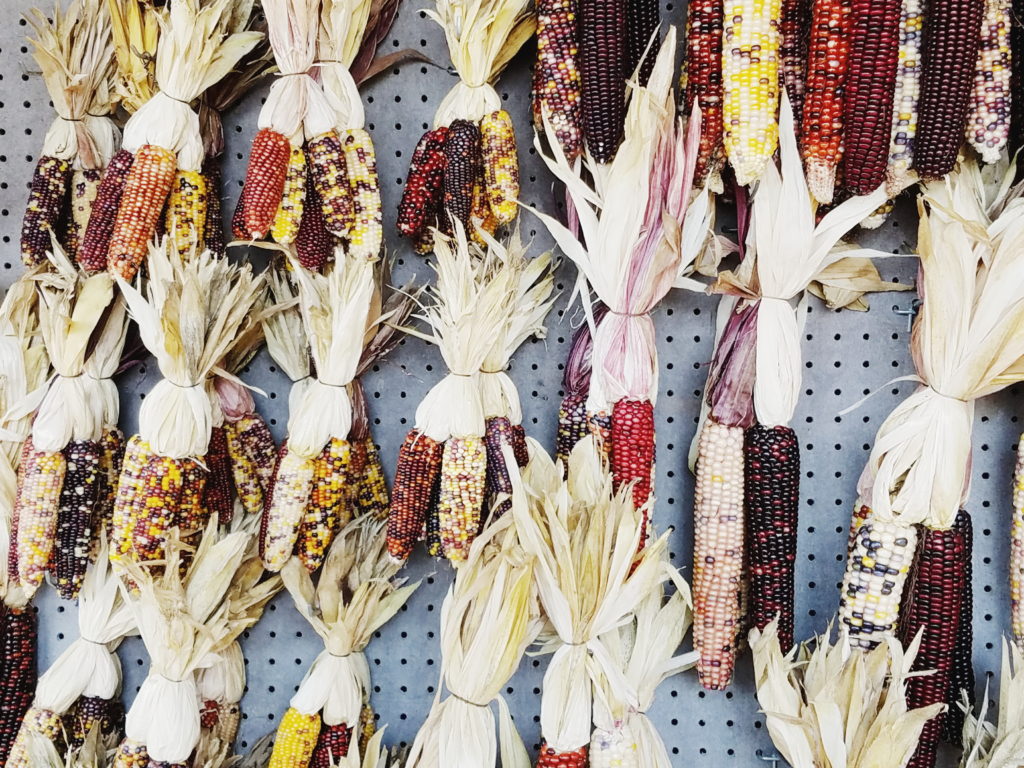 3. Curtain Chaos. A new attraction that I have never tried, I thought this indoor maze of circus curtains was going to be childish, but for someone who just finished American Horror Story Freak Show I surprisingly enjoyed this activity. Big top music is pumping through the maze, its dark, there are tons of dead ends and the grand finale is a doozie to experience (as you can see by the picture!).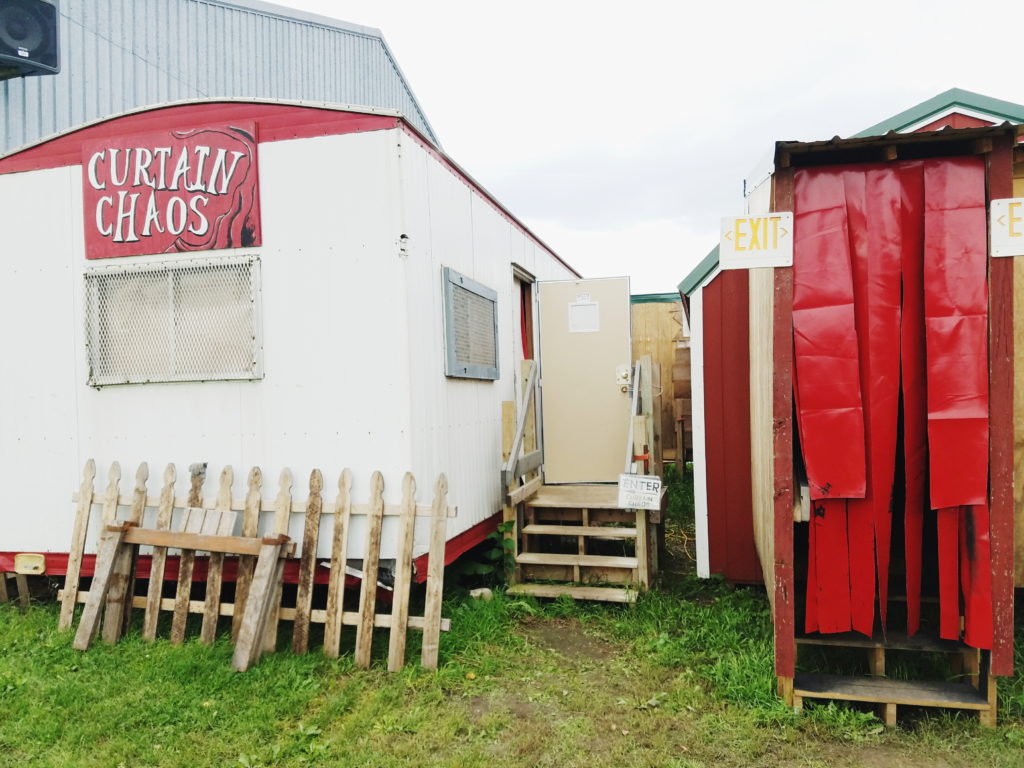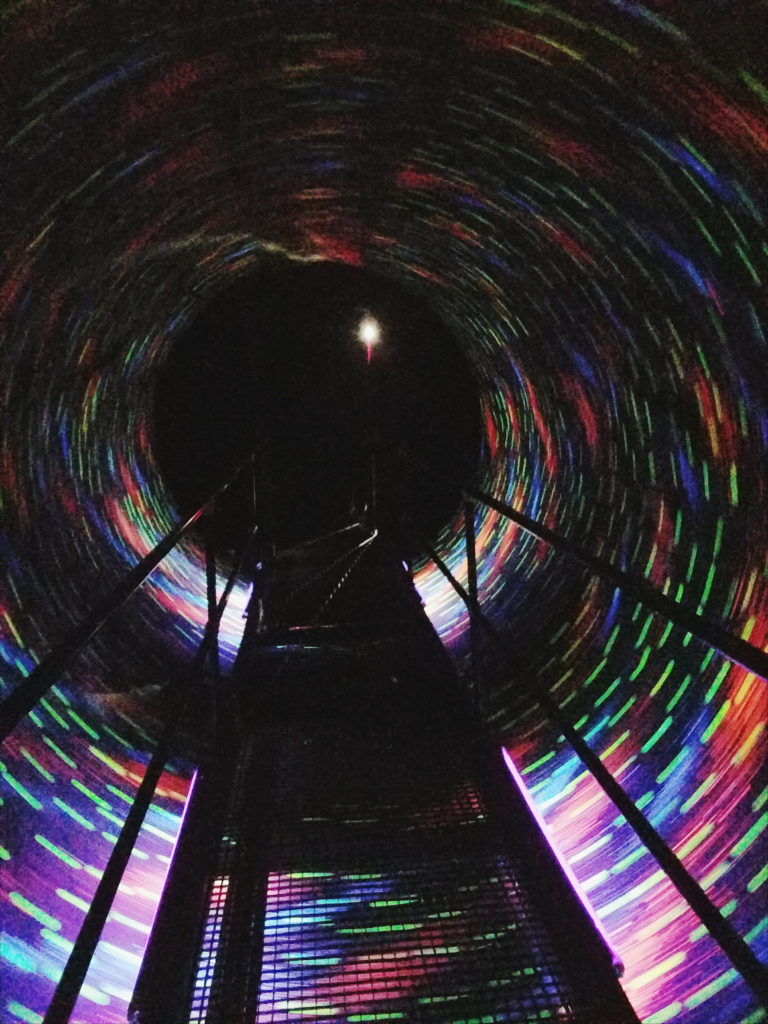 4. Petting Zoo. Get your fill of cute baby goats, llamas, donkeys, ducks, pigs and rabbits. They are all out and ready to be pet and played with for tons of fun – visit a handy hand washing station nearby when you are finally ready for lunch or a snack.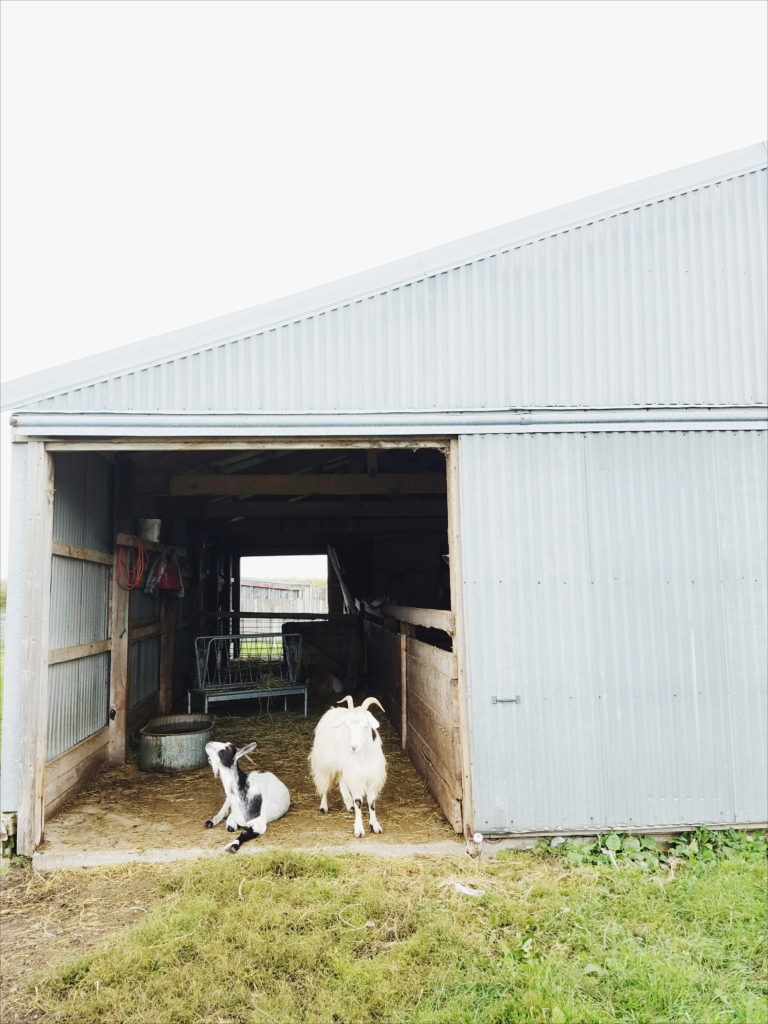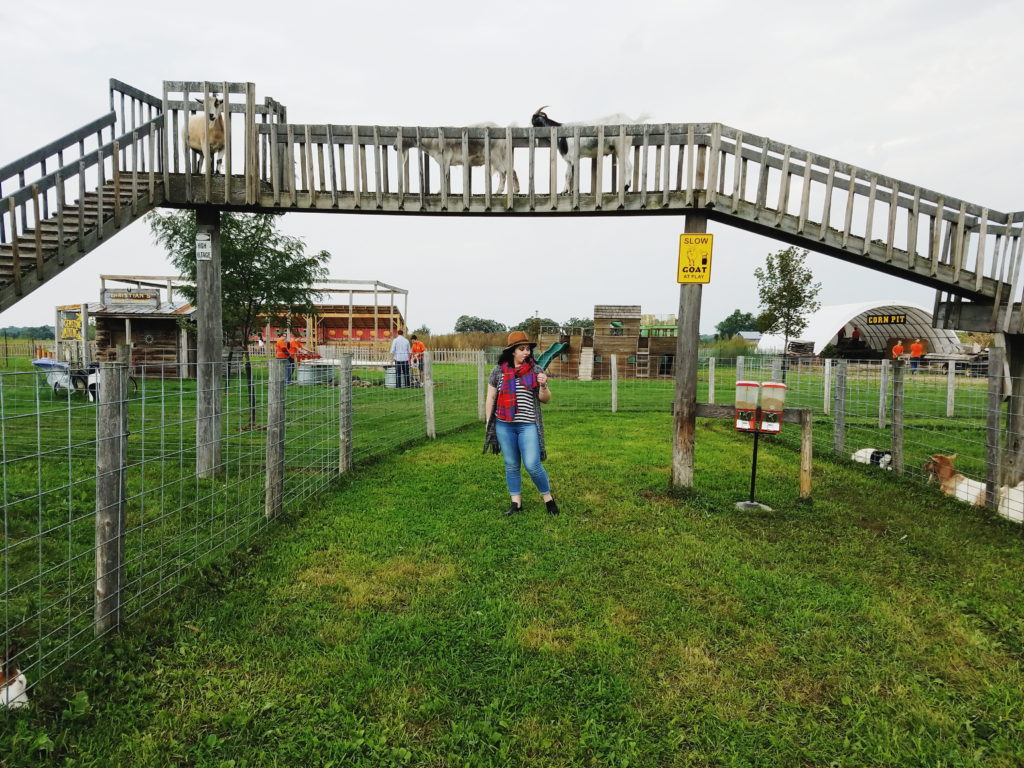 5. The Gator Pull Barrels didn't look like something I (as a semi-grown person) should be trying, but they were wide open with no line so I decided to check them out. The man running this area was so welcoming and encouraged both kids and adults to take a spin on this ride. It was super bumpy, I actually fit well in the barrel and again had a joyful blast tearing around the corners of the small race track.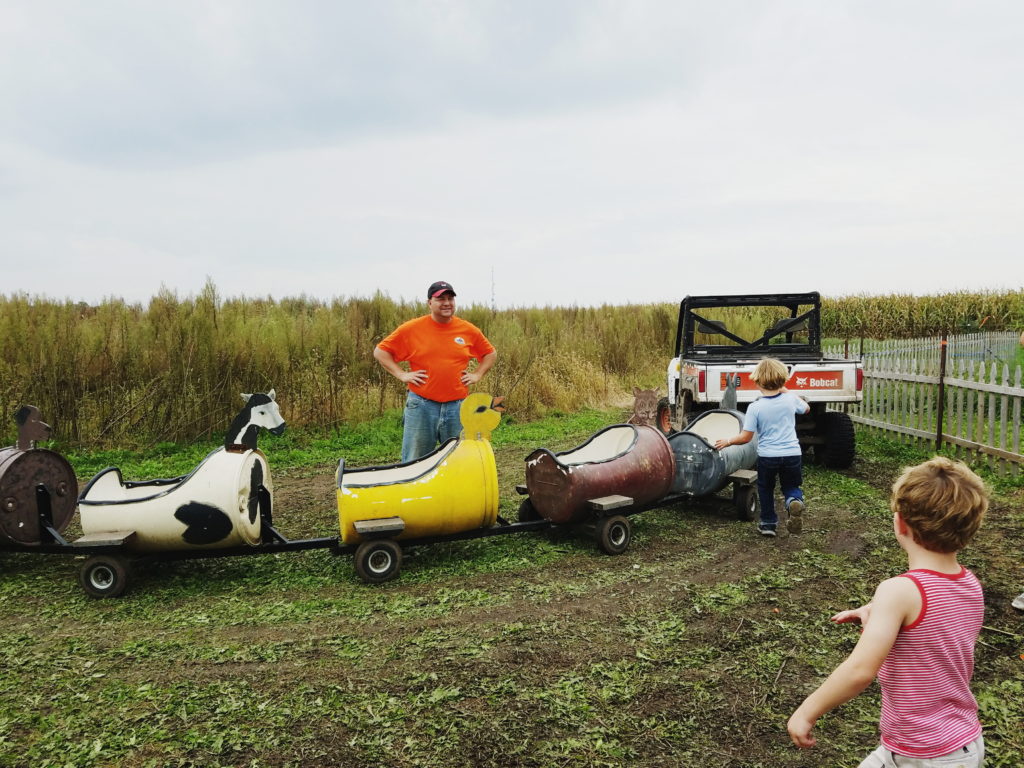 6. Two Words FUDGE BARN (AKA my boyfriend's favorite part of the day- lol). There was a quaint little sweet shack near the entrance that housed a fine selection of locally made fudge. We selected three different types and were not disappointed by any of them! They also had homemade caramel apples and apple cider donuts. Your fall will not be complete without trying all of them!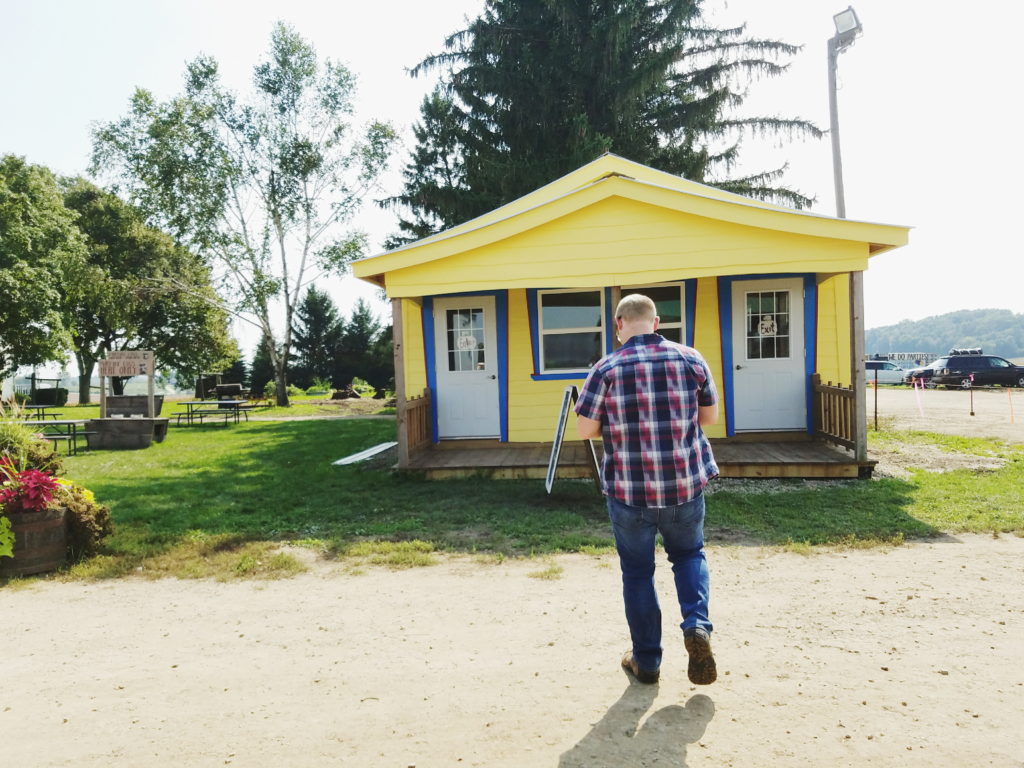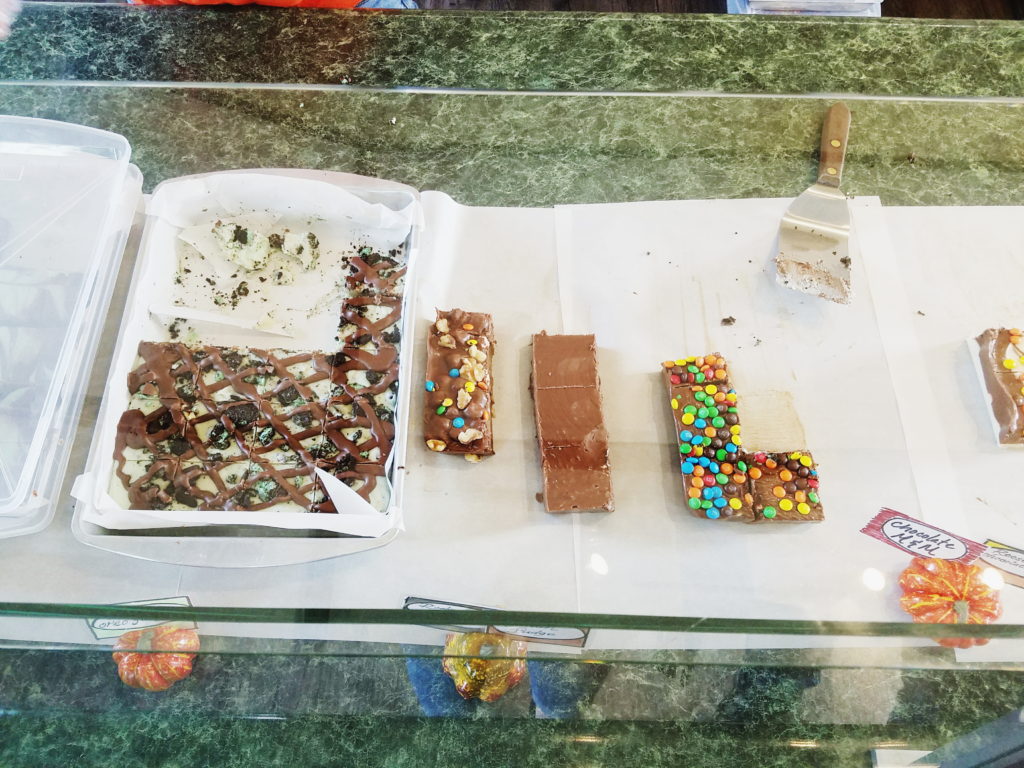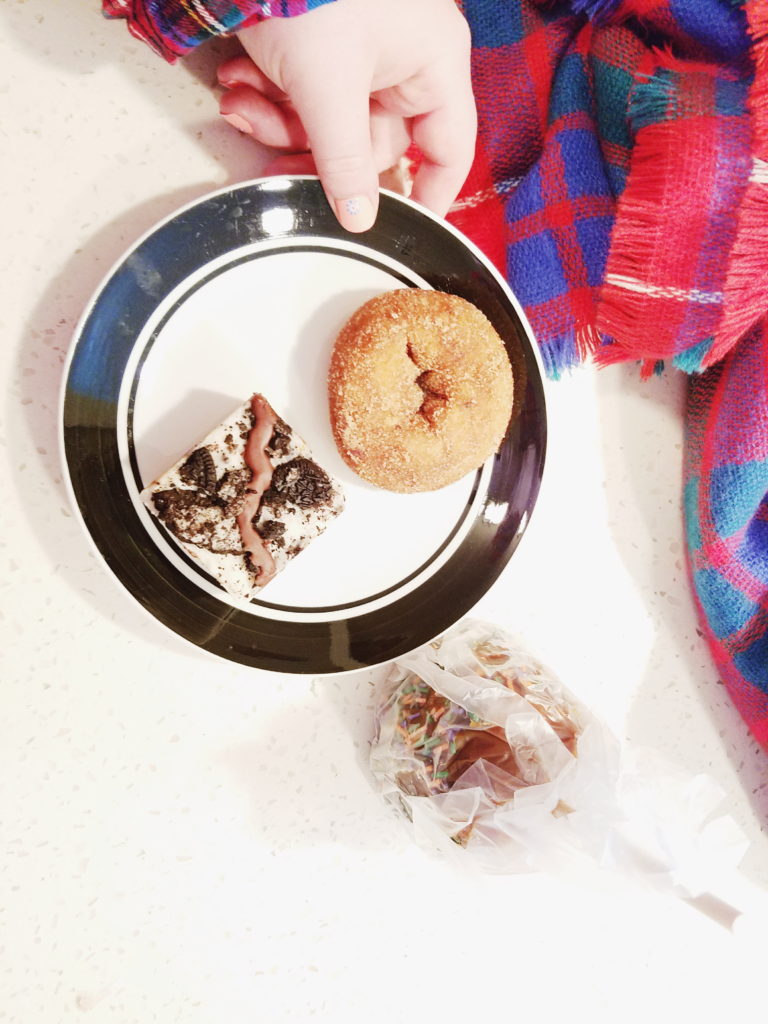 7. Of course you have to love a good Corn Maze during fall. This year is the 50th anniversary of "It's the Great Pumpkin, Charlie Brown" so Schuster's corn maze this year is snoopy themed! It is super intricate, has both a small and large trails through it and is totally worth getting lost in for a while. If you do nothing else to celebrate autumn, at least complete the corn maze every year.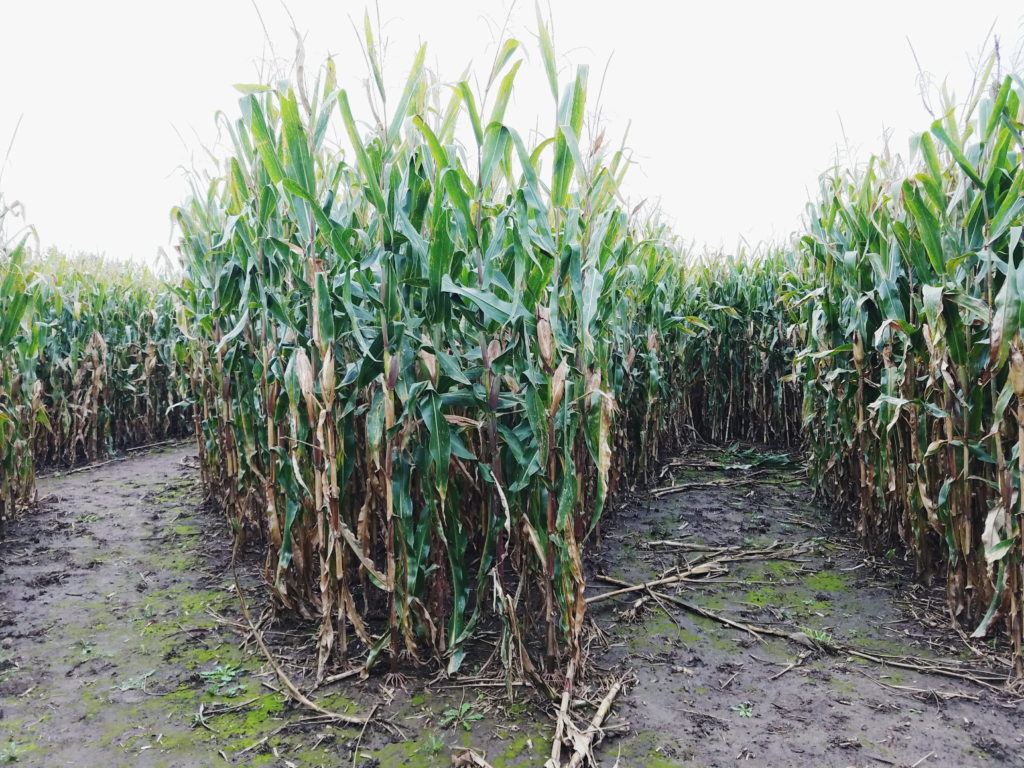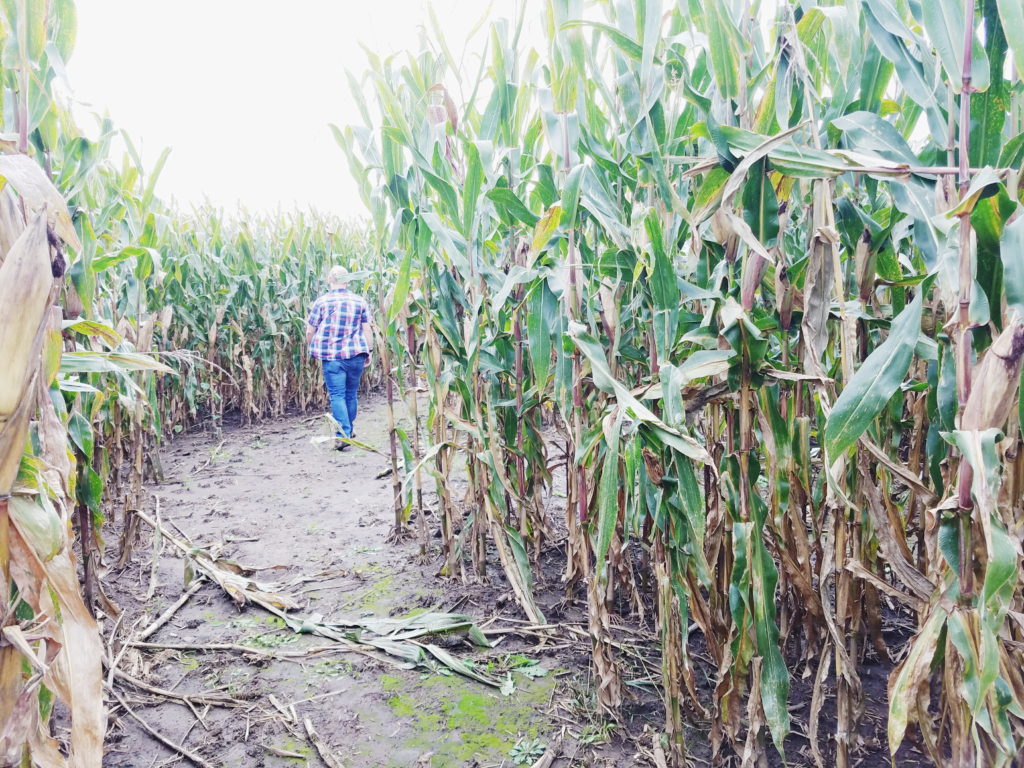 8. Another fun activity was trying the Apple Cannon. I got to shoot a few apples through the pressurized cannon at some fun targets. I aimed at a pole on my second shot and my apple literally exploded into nothing! This was super fun to try – I wish I could have shot a whole huge bucket full.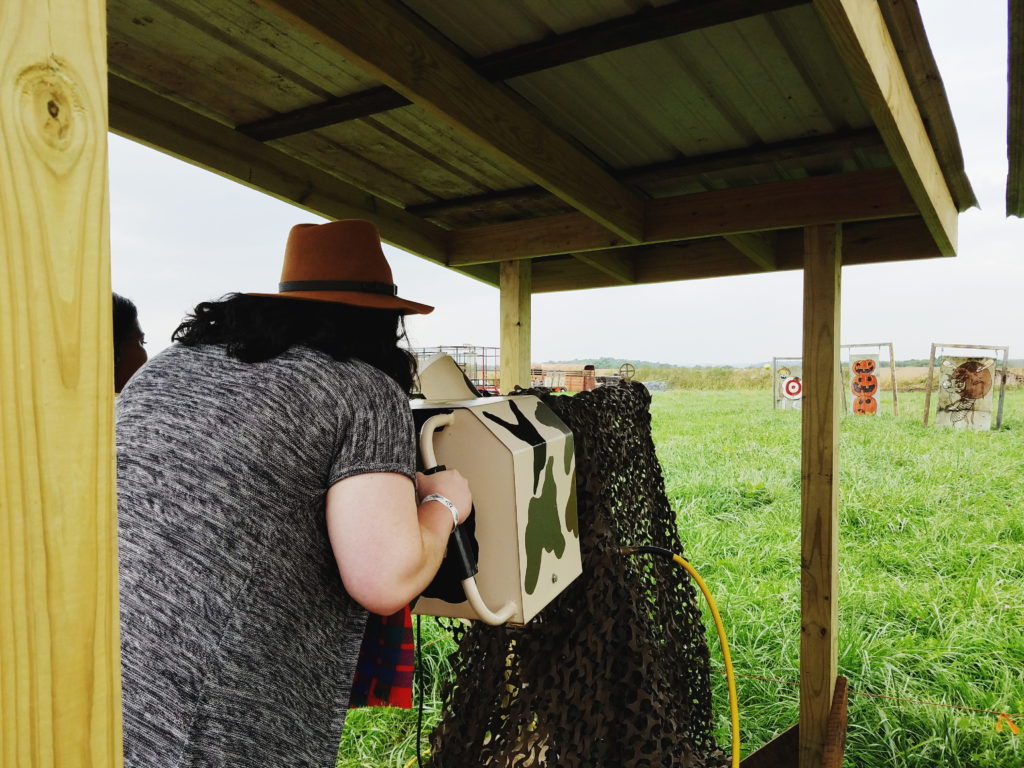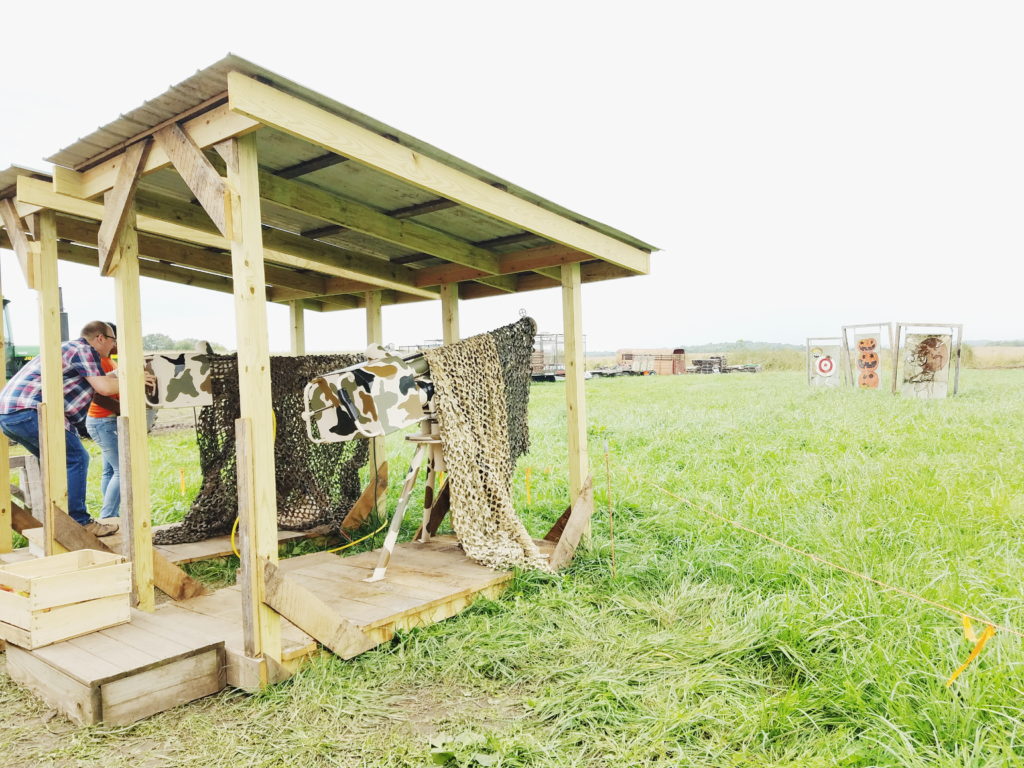 9. Schuster's is well-known for their awesome Round Barn. It's one of a dwindling list of remaining barns of it's kind in Wisconsin and has a great history behind it. We had the pleasure of having lunch in the barn while hearing about how it was built and how it's now used as a wedding and event venue. I can see why people would want to get married at Schuster's – especially if such a historic space could be a part of their big day.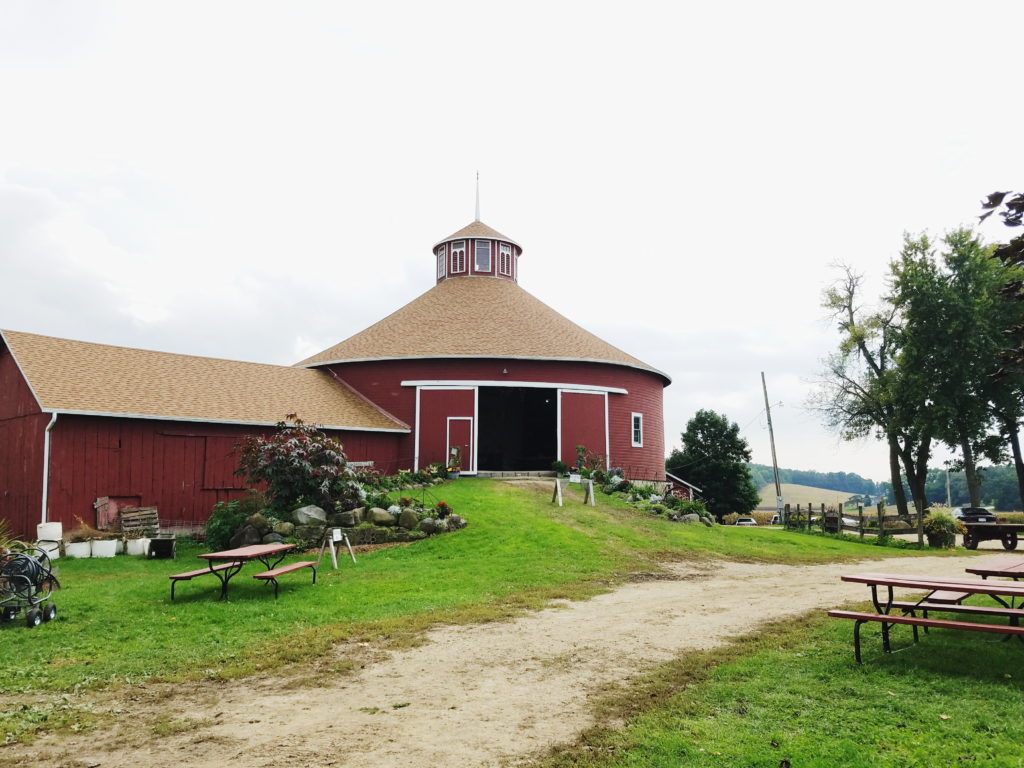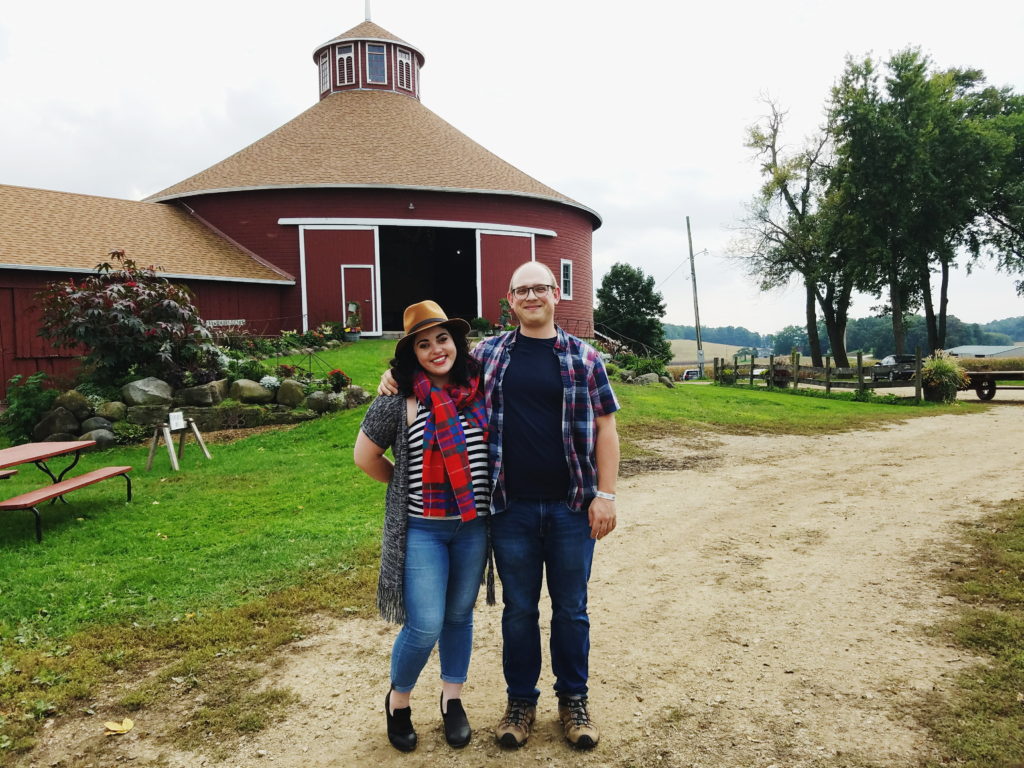 10. Finally, there were so many fall photo opportunities. I love taking pictures, especially outside, and Schuster's did not disappoint with 250 acres of lush natural beauty. Bring a date, your kids or friends and spend a day enjoying the best season of the year. Every autumn tradition is right at your fingertips, all while being operated by an amazing family who is all about fall fun!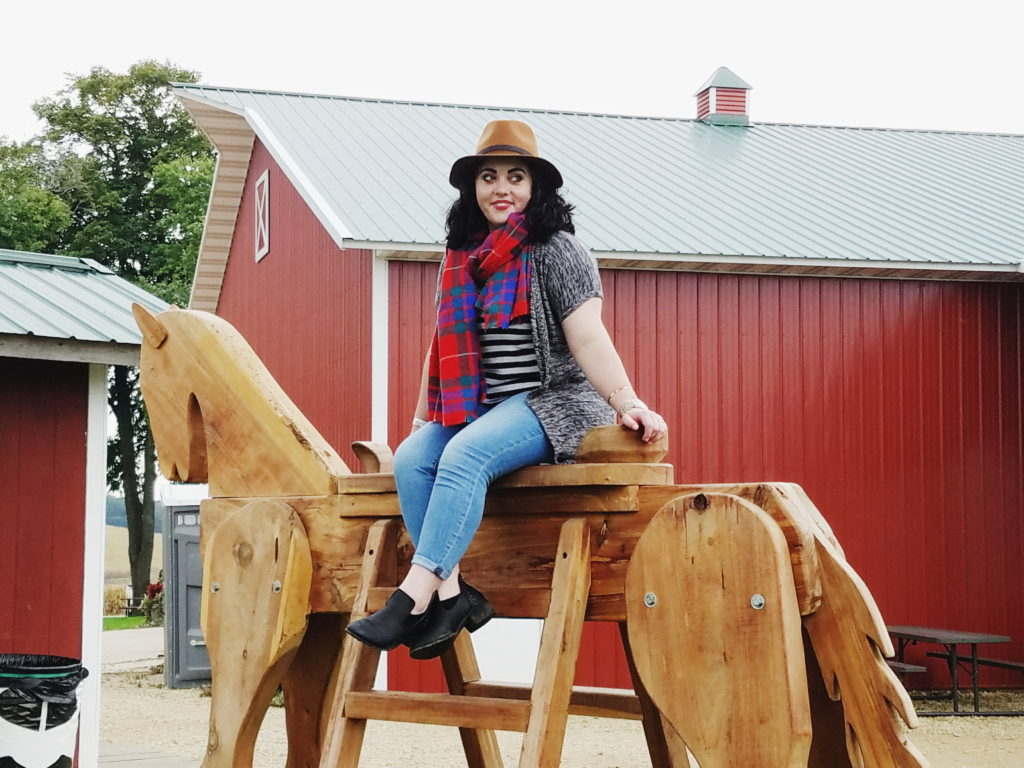 So if you have never been to Schuster's – it's the literal definition of "Autumn". Pumpkin patches, corn maze, petting zoo, haunted hayride, nature, fall treats, you name it.
Thank you to Schuster's Farm for helping me get into the fall spirit and inviting me to come and run wild!
Do you have any favorite autumn traditions (other then visiting Schuster's from now on)?
XOXOX,
Katrina